Perdidos em combate....-3
«»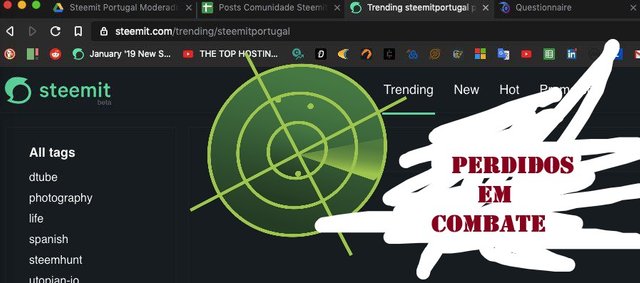 Image source-> https://pixabay.com/pt
«»
O sistema de funcionamento da plataforma torna obsoletos os posts com mais de sete dias. ⏳
«»
Sem discutir o mérito dessa regra, a verdade é que muitos deles têm uma qualidade tão elevada que deveriam ser detetados a todo o momento num radar dos conteúdos que vale a pena (re)visitar. 🥇
Até porque os steemers recém-chegados já perderam "aquela viagem"… 🚂
Por isso decidi manter um magazine destinado a resgatar os esquecidos que merecem ser recordados - e excepcionalmente replicarei este trabalho em inglês.
Espero que gostem e sintam-se à vontade para aproveitar a ocasião e ressuscitar outros tantos que considerem dever apitar também no radar… dos perdidos em combate.
Assinala 📌
Divulga o criador 📡
Recicla bom conteúdo ♻️
«»
Eis o que a nova ronda do radar detetou: 👻
Áreas (segundo a minha visão): saúde/psiquiatria
de @matheusggr
"Conheça as características e aprenda mais sobre o Autismo"
«»

Neste post o @matheusggr vem despertar consciências para a importãncia de estarmos informados sobre o Autismo. A maior parte de nós pouco sabe sobre esta condição e não está mínimamente preparada para lidar com um indivíduo com tais características.
No entanto, o funcionamento da mente é um campo do conhecimento com muito para ser desbravado e artigos como este são da maior utilidade, até pela forma acessível com se aborda o tema…
Confira tudo [aqui] (https://www.steeve.app/@matheusggr/conhea-as-caractersticas-e-aprenda-mais-sobre-o-autismo) ** </ center >
«»
this post was written in Portuguese. Consider using Google Translate or other online translator to help you with translation.


Gif signature designed by @aleister
«»

Vota no projecto @dsound como Steem witness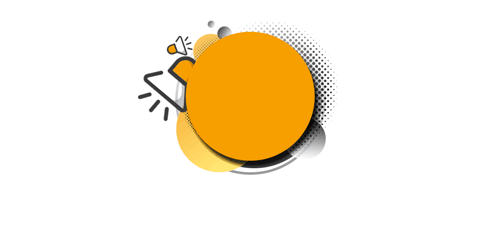 «»
---

---
ptgram power | faça parte | grupos | @brazine#6882 | @brazilians | @camoes | @dailycharity | @imagemvirtual | @msp-brasil | @ptgram-power
«»
Conheça o STEMITPORTUGAL

«»

---