One of the most humbling challenges of the human experience is none other than health.
These bodies are frail.
All kinds of things can - and do - go wrong with them.
Whether a matter of neglect and abuse through poor lifestyle and diet choices, "genetic predisposition," "soul contracts," there's a myriad of components of our body systems that break down over time. Regardless of whether the root cause is (various forms of) stress or a lack of effectively-allocated energy to fuel the healing process, it's nearly inevitable that we're all bound to encounter some sort of health challenges that rob us of our youthful naivety that once fostered a sense of invincibility.
Dealing with these challenges can be pretty hard at times. But, either deal with or submit to them, we must.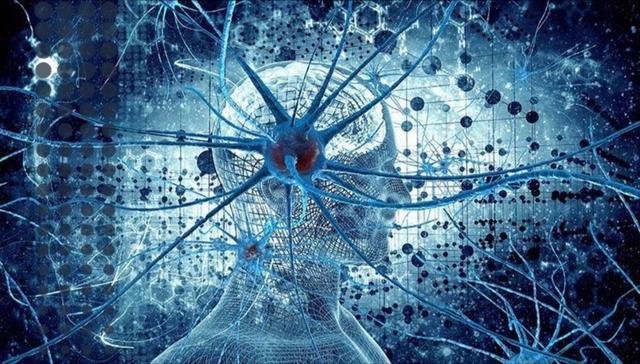 While living in Bali, I consulted a vedic astrologer. He told me I might be inclined towards some sort of nervous issues/disorder...
Since then, the light of that insight has shone into crevices of memory and brought clarity to self-reflections that the truth in what he may of meant - and more importantly, how it has already and is playing out.
Throughout my twenties, I knew I was often a bit "neurotic." Though to be honest, I really didn't know what that meant. Nor did I look too deeply into it to gain a greater understanding.
I sensed there was some issues, and I did seek answers - though mostly, in the realms of personal development, psychology, and spirituality. I approached it logically - rather disconnected from my body and the dynamics of what was actually happening within it. I felt I was somehow "broken" and sought the information that would enable me to "fix" myself so I could get on with my plans and worldly ambitions.
Yet paradoxically, I had still kinda been in denial.
Though I could recognize "the neurosis," I remained detached from the condition as much as possible - most often distracting myself to keep focused on the outside rather than what was going on in the inside. (I suppose that's a purpose my indulgence in all the conspiracy theory stuff served for years - enabling me to project the inner chaos outwards into a consensual storyline to avoid owning up to where the real source of conflict lay).
Otherwise, I had typically been in good health. And I wanted to believe that so much, I refused to fully look at and accept my own greatest weaknesses and limits.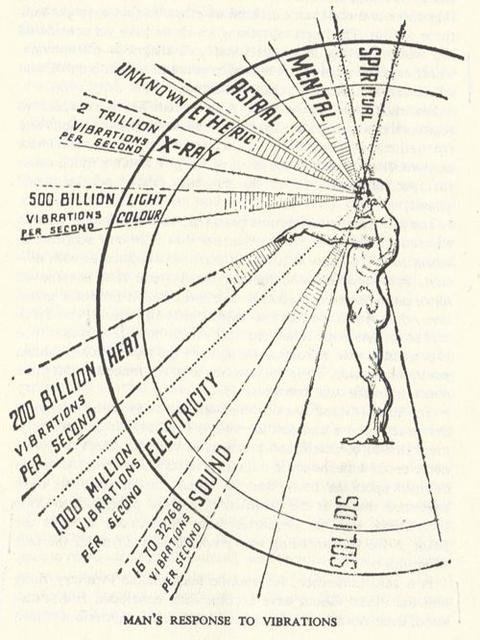 So, I coped.
It's really hard - if not impossible - to tell just how far back something was up. Perhaps part of the reason I smoked weed everyday for a decade from 14 on wasn't just to get high, but a unconscious form of self-medication.
And mainly, I kept busy.
Whatever the condition has been, it's always been like my nervous system has been cranked up to overdrive. So, I channelled that intense energy best I could - whether into guitar and music, or writing, or snowboarding, or borderline-narcisstic ambition for wordly success.
It did, has, and does serve constructively at times - if channeled responsibily and wisely.
Though, it also has and does have its shadow side.
For instance, the fierce drive to study intensely and pursue unprecedented depths of knowledge fuelled many transformative, enriching discoveries. And, it also sent me off on alot of tangents. (The hell of the conspiracy theory camp. Extremist "spiritual" and health dogmas. Marketing & entrepreneurship subcultures. All sorts of domains where I invested much - and further detracted myself from doing the most important of inner works).
And, the "addictive personality."
I never took on the conventional addictions. (Though at least the second half of the decade I was smoking weed daily, there were far less benefits than the first - so that might have been one "addiction," if not merely mental more than physical). But, those addictive patterns played themselves out ridiculously in all kinds of ways.
Obsessively downloading and organizing music. Studying. Journaling. These were the obvious ones. But of course, there were the diversions into excessive junk foods, porn, self-righteous egotistic judgement of everything and everyone, business planning, social media, and I can't even remember what else.
I subscribed to the beliefs systems of the capitalistic "hustler" destined for great wealth as a result of ceaseless sweat put into the vision, which served well to justify the intensity with which I channeled all the excess nervous energy into these activities and ventures.
But there are very few, if any, memories of ever being truly, simply relaxed.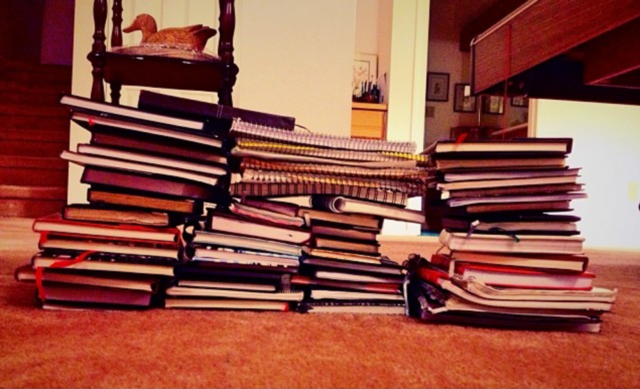 the product of the addictive tendencies towards journaling: a decade worth's of scattered thoughts, business plans, philosophical & psychological ponderings - essentially, neurotic rambles.
To this day, it's still really fucking easy to completely forget about that whole fact for a while: that I am human, and this human body has it's flaws - particularly, its imbalances of the nervous system.
It can be so back-and-forth... from spinning out to clarity, feeling completely overloaded with sensory input to juiced up and able to see and process more information at once than could be typically accounted for in lifetimes.
It's a double-edged sword.
Some have noticed an unusual degree of genius that comes through my writing and music. That is the gift. But, no one sees the curse. Hell, I even hide it from myself most of the time.
I confess: some of the artistic output that comes through this body can be pretty fucking spectacular. However, the process of getting it out can be like hell at times. Not a smooth or easy ride.
There came a point where I had to abandon all the motivational dogma and "entrepreurial wisdom" or "goal-setting," "being disciplined with your time," etc - because I've come to learn: the body has its own agenda. Creative flow isn't something that can be consciously directed linearly all the time - its one aspect of a system that's far more complex than most could comprehend in a single sitting, and when the nervous system is running near its max, it doesn't take all that much to blow fuses and spiral out into somewhat of a mental-emotional clusterfuck with which nothing is gonna get productively done until slowing way the fuck down to defrage and process what's going on beneath the surface.
Note: there's truths in that last paragraph that are not unique to my situation, but are an accurate reflection of the processes we all are partaking in as souls learning to navigate this plane in these walking flesh suits.
And that is another upside of this particular nervous "disorder" thing-a-ma-jig.
It's taken me into the depths of details of psychological, physical, and metaphysical dynamics to grow a comprehensive perspective on how things work. (The Wealth Dynamics "Mechanic" profile with its systems-oriented insight couldn't be more accurate.)
And ultimately, the discovery of all these things unveiled through my journey has not been for the purpose of being put to use to "fix" myself. (Perhaps, because nothing was ever really "broken.") On the contrary, I've merely been a channel for them to pass through me - eventually, outward to serve.
And there's no way I could have ascended to that point of service had my nervous system not been continually pushed to and past its limits such that it could handle so fucking much.
(Or who knows. Maybe that's just a storyline I'm telling myself).
Sometimes, the pressure buildup - call it the physical charge in the nervous system, kundalini, or what you will - gets so intense, this body feels like a rocket ship making its way, engines blazing at peak, through the atmosphere, ascending towards the heavens of distant fucking galaxies. Yet, in those moments of instability, it gets questionable whether I'll make it - or burst into combustion, as was the fate of the Challenger space shuttle.
Being in the driver's seat of such a vehicle, there comes a point where there's no longer room for error.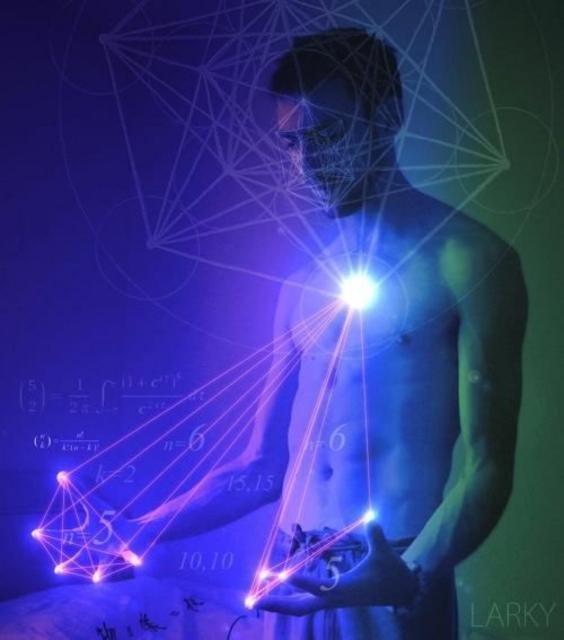 "The ancients believed that the experience of Sacred Geometry was essential to the education of the soul. They knew that these patterns and codes were symbolic of our own inner realm and the subtle structure of awareness. To them the "sacred" had particular significance involving consciousness and the profound mystery of awareness… the ultimate sacred wonder. Sacred Geometry takes on another whole level of significance when grounded in the experience of self-awareness." ~ source unknown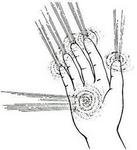 Comparatively to other serious nervous disorders, I'm still doing pretty good. (Although the challenge has compounded since a surf accident that resulted in an occasional pinched nerve).
Otherwise, I'm fortunate to be in pretty good health, and have a proper head on my shoulders to have worked out how to manage the body I'm in to optimize its performance in spite of its inherent weaknesses.
And that is another upside, gift, blessing, "blesson," etc of perhaps any illness.
It teaches us how to slow down and care for our bodies.
Whether we learn early, late, or a few lifetimes down the road - none of us get to escape the lessons and tests of becoming conscious and diligent in maintaining our health as best as possible through the appropriate nutritional alchemy, breathing, and body work (stretching, yoga, qi gong, massage, etc).
In a way, the illness is the teacher.
At least for myself, the outcome of whether my nervous condition is serving constructively or generating chaos comes down to a matter of me and my choices.
Could the condition be viewed as a disability? Perhaps, in some ways, at some times. Though through it, many abilities have also been activated.
And, I've been fortunate to have some excellent guidance educating on the critical necessity of utilizing certain key supplements at precise times to balance body chemistry, and have been growing a much deeper connection with the body, heeding its counsel to stretch, move, and breath in the ways required to keep energy flowing healthily.
Proper diet, movement, rest, and maintaining the adaptability to constantly allow the body to guide this ship rather than my mind - and health, wealth, and happiness are abundant.
But slip up... it's a quick, slippery slope back into a hell of an experience, for which there may be no words to begin describing.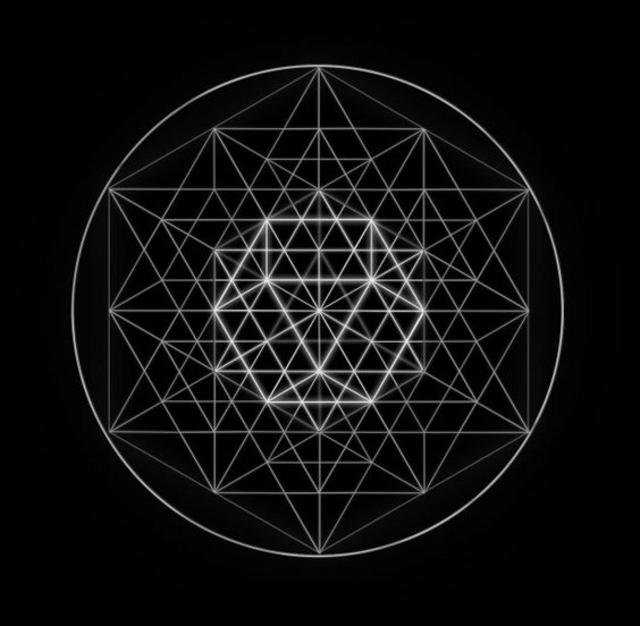 Wrapping up...
Around one of the peaks of my neurosis around age 21 or 22, I had gotten pretty forceful imposing my ideas onto others, insisting that the health guidance I was learning should be what everyone else ought to be taking on as their truths as well - effectively projecting and avoid self-confrontation yet again. Of course, I eventually came to realize that was just bullshit.
None of us know what anyone else's exact challenges in life are. Thus, no one is perhaps rightly qualified to be giving precise advice tailor-fitted to our own journeys.
I could say that you "should" do this, that, eat better, exercise more, meditate, think positive, blah, blah, blah. But, I don't fucking know what's good for you. No one does except your own body. Just as no one can truly, completely understand what my experience is and what my body and soul need for their next steps in growth, evolution, and ascension.
There's a time and place for everything. At some points in time, we can eat stupid amounts of pizza and ice cream every day and get away with it, function on little sleep, be out and about social butterflying, exploring various belief systems, using different drugs for a variety of purposes, or whatnot else. Others, not a fucking chance.
Lots of well-intended advice is given out. (Often with deeper-layered unconscious intentions as well, whether for monetary profit or simply to validate one's own belief system). But, the nature of our individual challenges go well-beyond the scope of others to fully know and deem themselves experts to have our responsibility for healing delegated to.
Whether it's the nervous system, joints, cancer, or whatever else can go "wrong" with the body - ultimately, these conditions are the teachers. And more often than not, the lesson: to slow down, come back to a state of love, and nurture ourselves in the ways most conducive to health (physically, mentally, emotionally, and spiritually).
Blah, blah, blah.
And as the popular, wisdom-rich meme goes...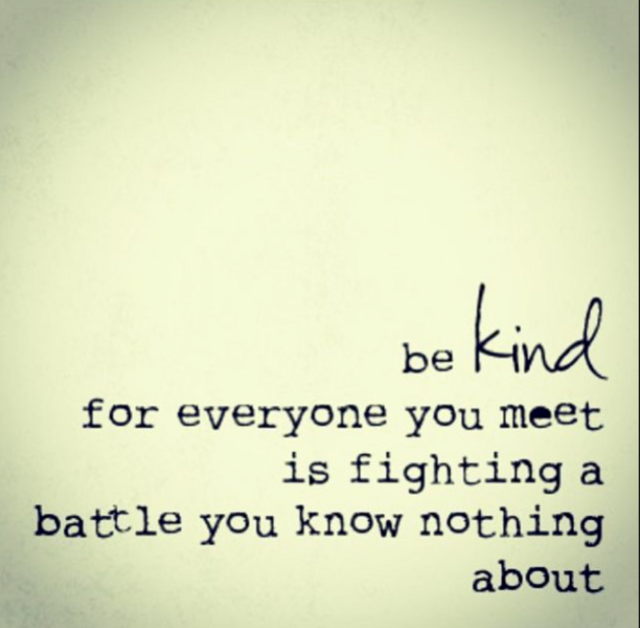 And of course, sometimes the greatest challenge - at least I speak for myself - is practicing that wisdom with ourselves.
(Final note: for anyone interested in some excellent enlightened perspectives on the subjects of disease and healing, I'd highly recommend checking out the works of both Louise Hay and Carolyn Myss.)