Have you ever felt such a love that does not just make your heart miss a beat ... it weakens your very persona?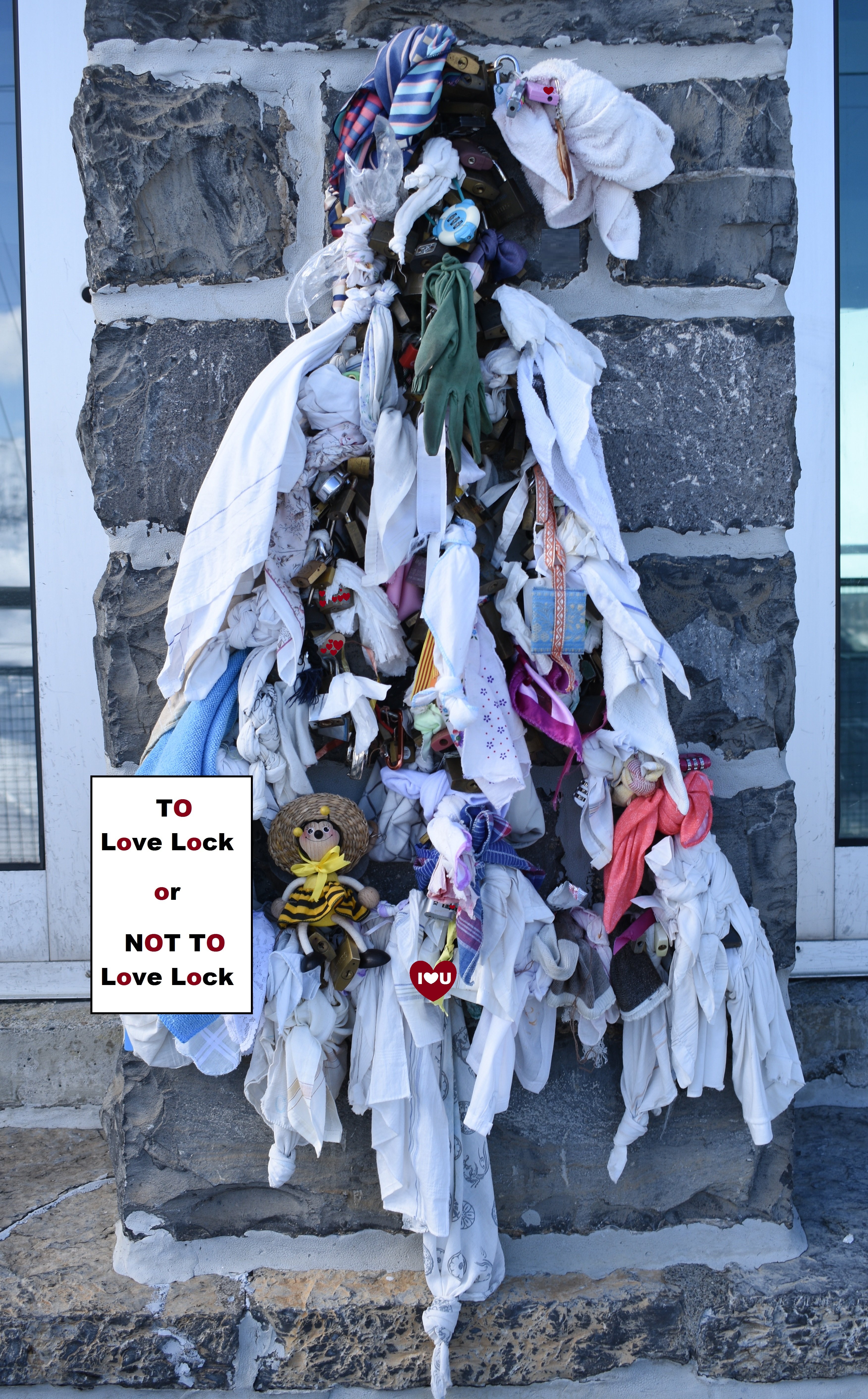 ... to the point that you'd do everything that person you're offering such love to - asks you to do, believe every single thing they say, forget stepping on your feelings' breaks giving in to trusting that person a hundred percent, ending up being called blind by the people around you for not seeing the flaws they see of that person ...
... for loving that person so~~ ... unconditionally, you didn't bother leaving even a pinch of expectation of being love the same way, in return within the relationship.
Yes ... such a kind of love exists, some call it "pure love", some call it "first love", some gave it the name "true love" ...
I wonder, have you ever felt loving someone with that kind of love?
If I were to receive such love I would probably be the luckiest person on earth ... probably the most powerful person in the relationship with the person who'd offer me that kind of love ... for remember, it could weaken you ...
but you see ... it has become very rare to find among adults nowadays, for almost everyone who's experienced feeling such love ... got hurt, some were betrayed and been played by the very person they've offered such "pure love" to.
... and so, they've became weary ...
... and very much alert ...
... they've become pretty cautious ...
... some even started having trust issues ...
... most ... have a hard time opening their hearts to the idea of being in a relationship with someone, loving them with that same kind of "pure love", again.
I wonder whether it's because of the fear of once again, getting hurt ... that makes them hesitate to allow themselves to ever feel to love like that or was it that they're heart went through to so much pain it got numb to feeling such a kind of love .. again.
It must require a lot for another soul who'd ever love someone who's gone through such hurt to prove their love to them. The later must be requiring too many a tangible things that would prove that unseen .. but rather felt .. emotion - they call "love".. more so, any mention of that "pure love" I mentioned above.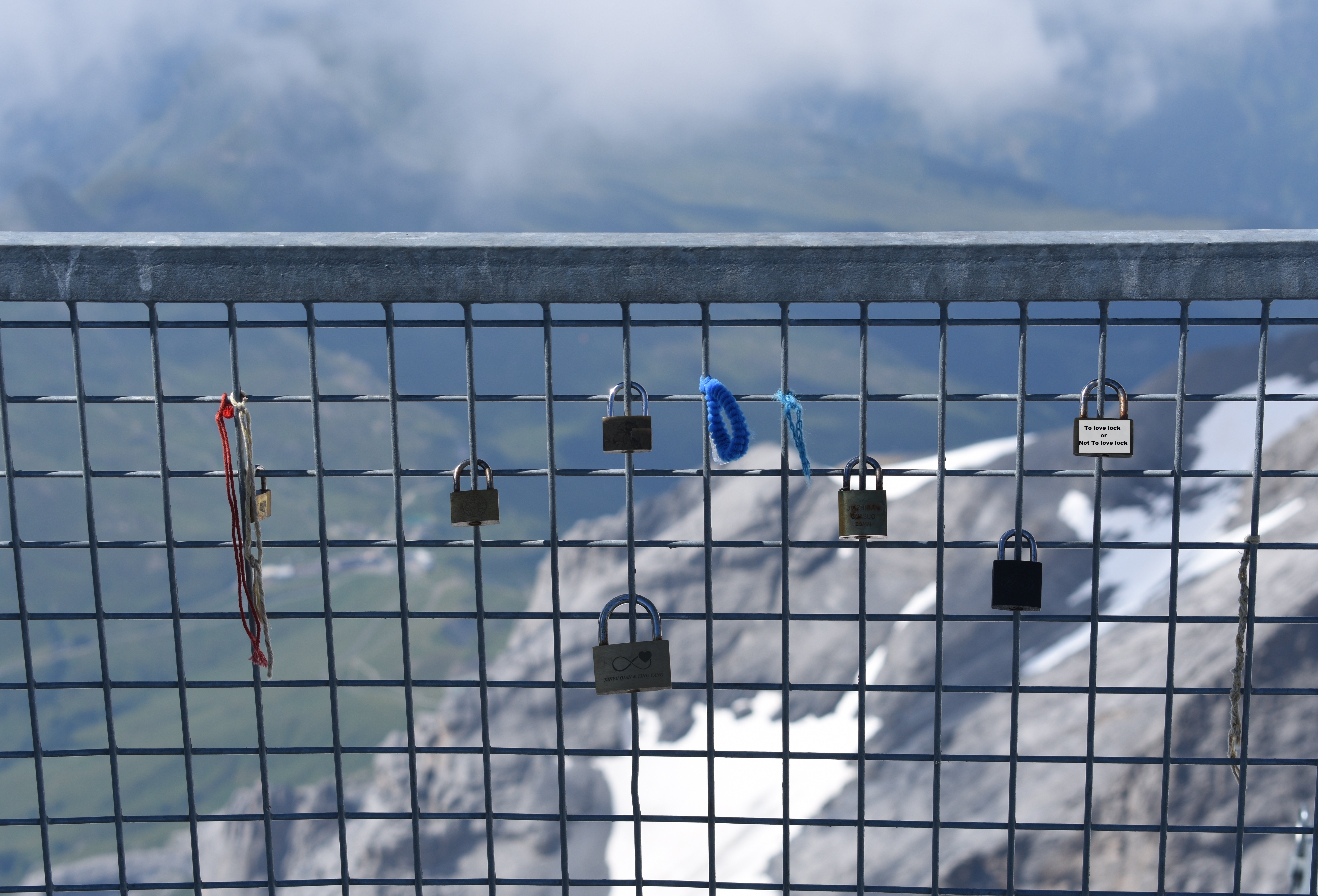 I wonder whether it's one of the reasons the many love locks exist in the world, not only among lovers but also among friends ... with I wonder, what for promises or pact has been written or said and locked up with them.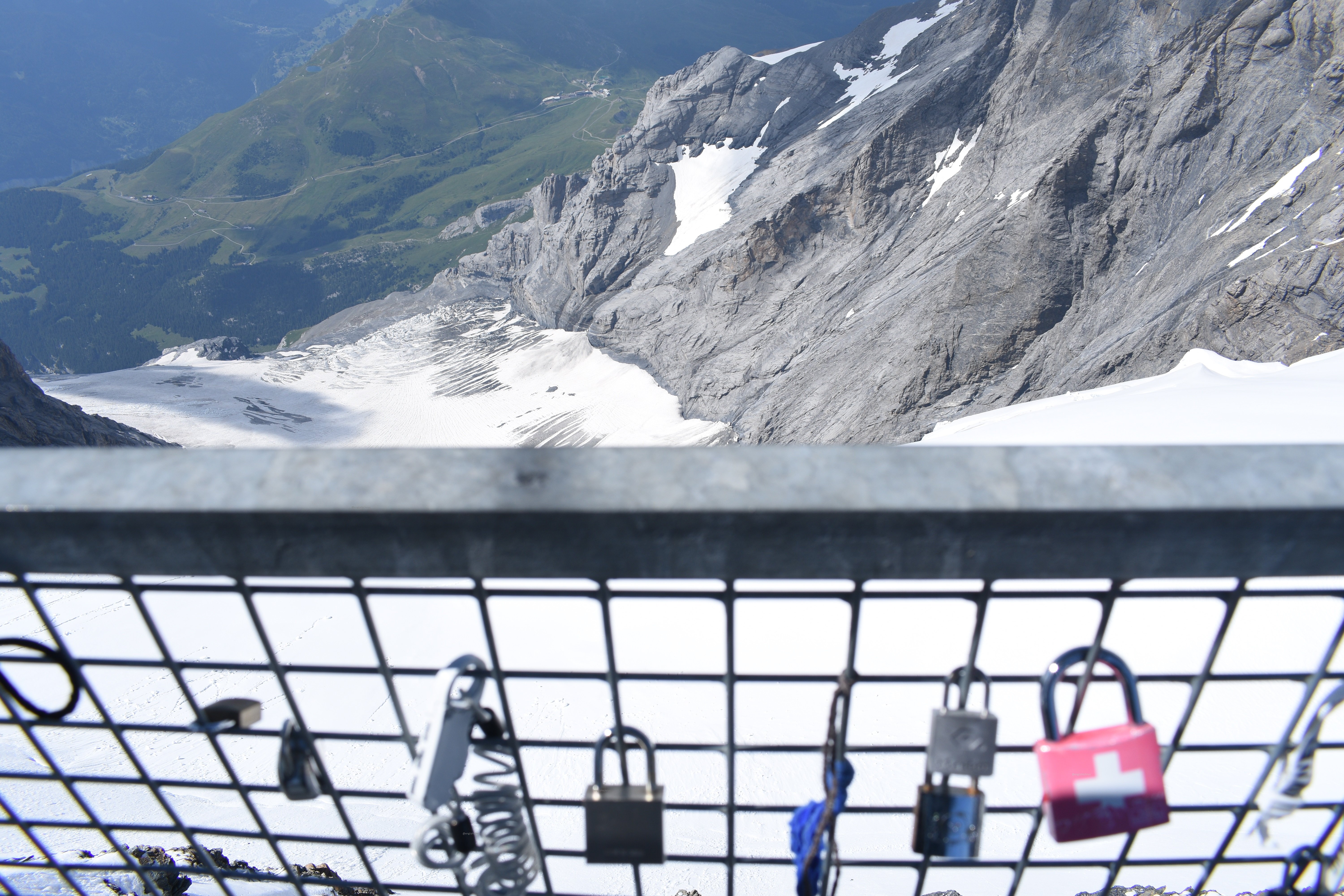 I wonder how much of that "love" word has been tarnished that bridges of these love locks now exists and nowadays, they seem to be present on so many travel adventure destinations, too. Surely, it must be doing the lock market so much good.
After taking a selfie like the so many other tourists did to prove I've been up there, I stood in the corner admiring the view up there while thinking to myself, how much more of these love locks would the place be able to hold and in between watching another couple click their locks to close, I caught myself wondering ...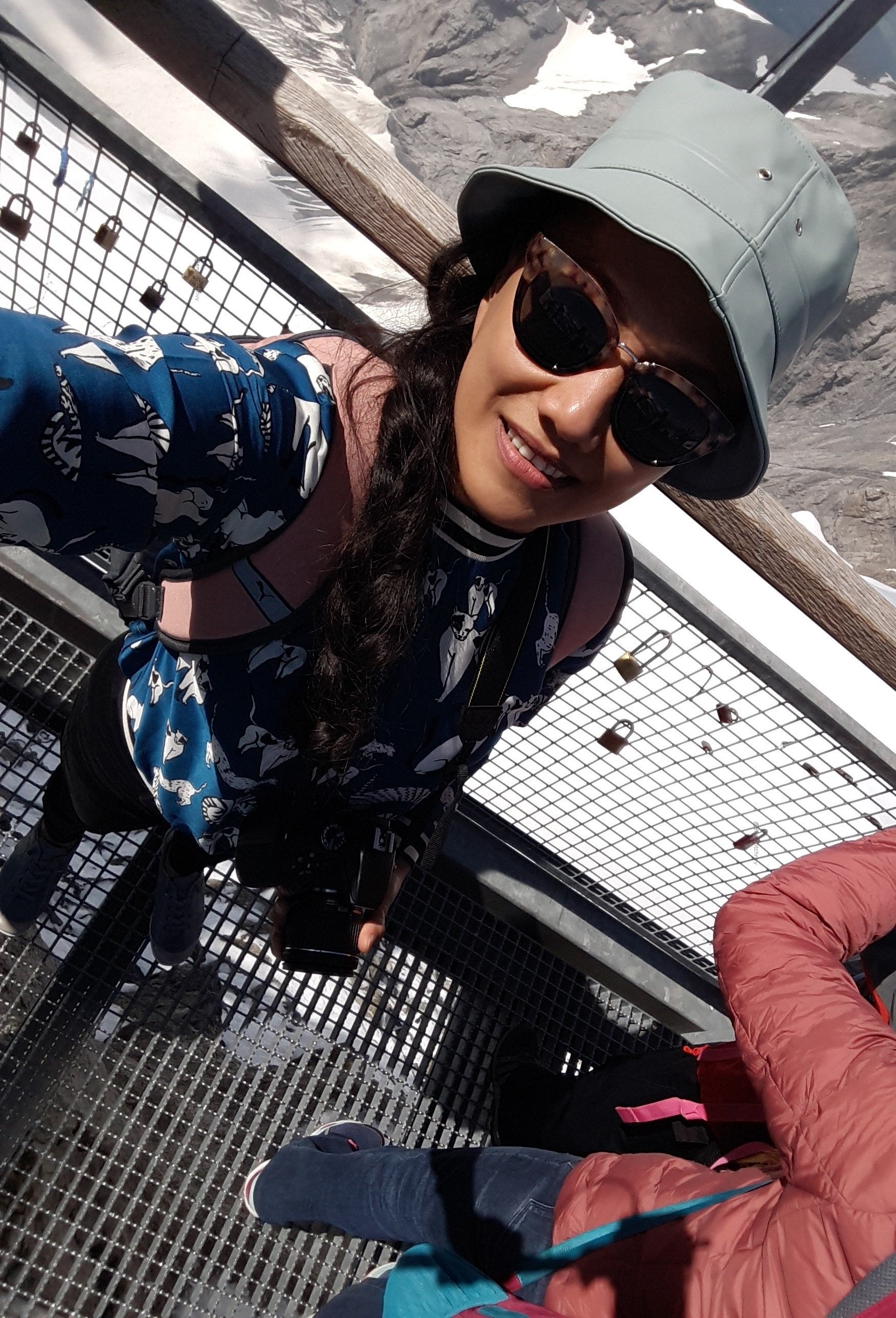 How many of the owners of these love locks are still going strong? How many of the promises made these locks symbolize, haven't yet been broken? How many of them, have sealed these locks feeling that "pure love" for the person they've come up to lock them here, with. How many more of these love locks would be hang here in the future?
I also wonder, is someone here, feeling that "pure love" for someone right now, too? To whom or from whom?
Did you also have to join the many who hang their love locks to prove your love to the other person? .. or .. did you have to prove it in another way, different to hanging love locks but one that also involves tangible things. Why? What good would it do your relationship with that person you're offering your pure love with?
Isn't the fact that love itself is unconditional, enough? If it happens that you are already out of it, would you share what made you snap out of it?
Would you dare disclose your answers to the questions above ?
Yes, am dying to know, how many of you here have to prove to the person how much you love them or is it you who required the proving? How did you or they do it? With a love lock? ...How?
While you collect every courage you have to admit even just the fact that you have felt such "pure love" or that you've also participated in doing the "love locking tradition" that's been started by the new generation ...
.. whether you are that person feeling that "pure love" to another soul ...
.. or the person it's being empowered now ...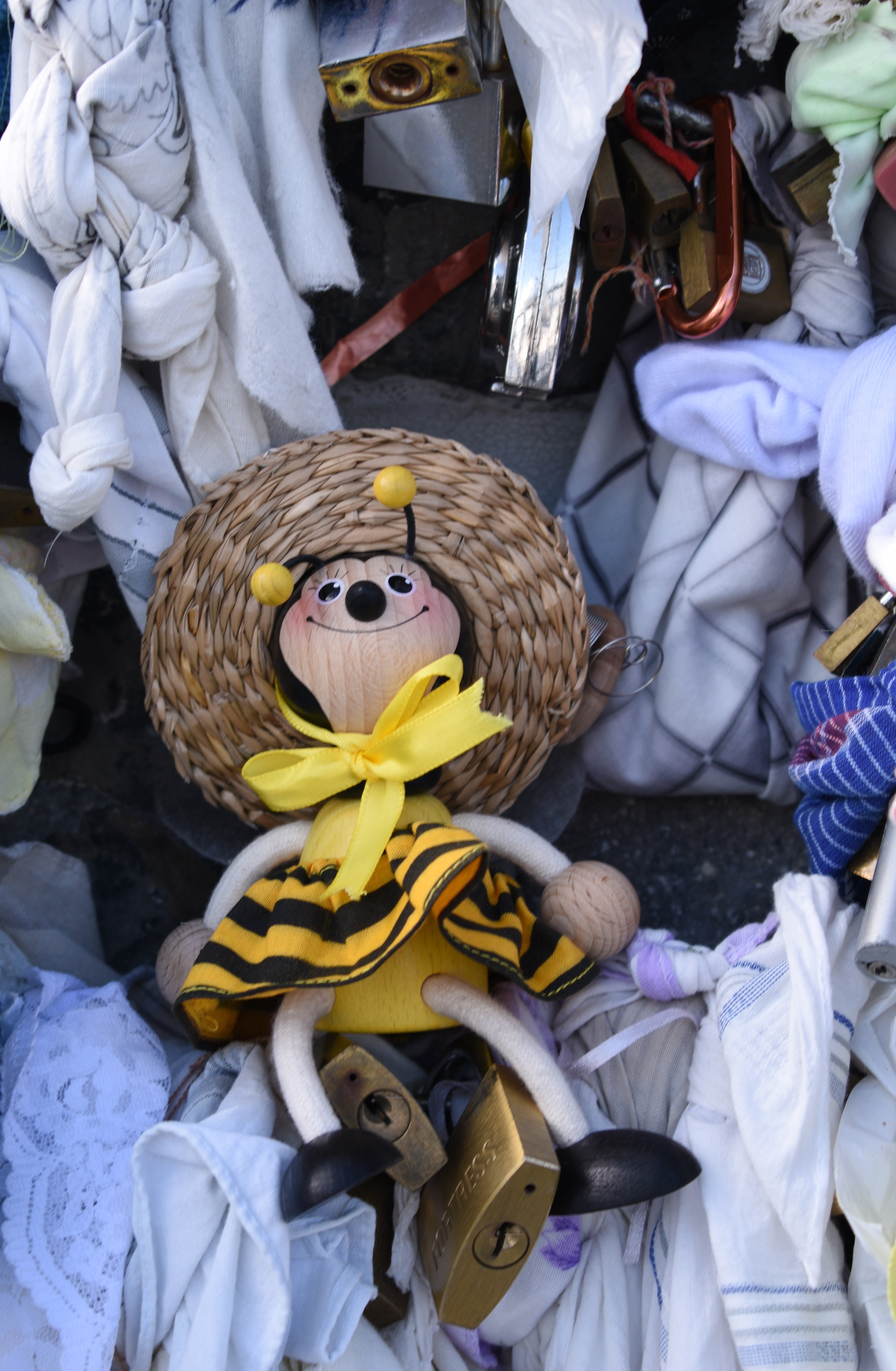 ... here's to wishing you ... that your love may be reciprocated ...
... and that you are happy ...
love lots,
@englishtchrivy
This content's 100% mine . I took some of the pics with my D Eye and some with my smartphones.
---
---
**TIP :
ONLY Upvote POSTS THAT ARE 6 DAYS OLD below to earn yourself curation rewards.
---
---