Earlier today, I found myself party to a conversation about so-called "difficult people."
It's typically the sort of discussion I avoid because it's such a subjective term: One person's "difficult" is often someone else's "delightful."
But there are some general exceptions.
In this instance, we were talking about the sort of people you might classify as "energy suckers" because every time you spend time around them, you come away feeling emotionally and psychologically drained, as a result of the experience.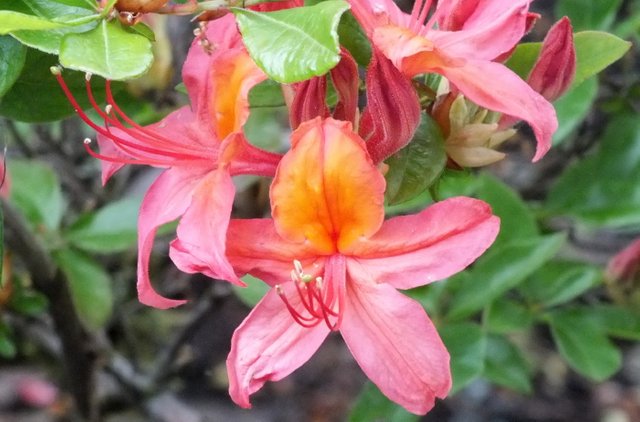 Spring flowers
Energy Vampires: That's Just Annoying!
Most of the time, the energy drain happens because these people are profoundly self-involved and everyone around them end up "making little adjustments" to their own behavior in order to be accommodating because not being accommodating tends to result in delays, headaches, whining and minor tantrums.
I have noticed that one of the "common threads" in interacting with ostensibly "difficult" people is that — in their world — there is only one way things can exist, be dealt with, or acceptably be handled.
These folks' entire sense of self seems wrapped up in things being done their way and if anyone at all wants to dispute that way all manners of trouble arise.
In essence, most "difficult" people are perceived as such because they seem to have no openness at all towards ideas that depart from their established ideas... and the idea of (working) alternative possibilities and compromise is beyond their grasp.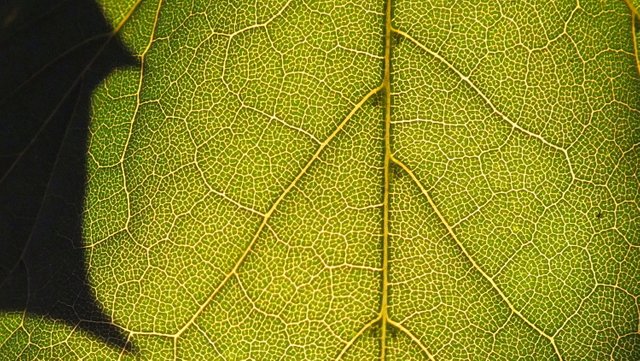 Leaf in the sunshine
Why Is it SO Draining?
Let me start by saying that this is not meant to be some kind of indictment of anyone... simply an explanation of how we get to feeling as we do.
The other thing I want to stress is that this isn't about sorting people into "good" or "bad" categories. I know quite a few super kind-hearted and interesting people who are exhausting to be around because they turn even the simplest tasks into a "grand production."
Lastly, the term "Energy Vampire" is perhaps unnecessarily negative. Often, I'll use the term "Black Holes," instead. After all, a black hole is something towards which all things flow. And that's a pretty accurate depiction.
However, the essence of being friends with someone — or even just choosing to hang out with them — is that it is a pleasant and relaxing activity. Key word here is relaxing. Some people — even if they are quite interesting — you just can't relax around. And not only can't you relax, you constantly feel a little bit on edge, even if you're not 100% aware of it, on a conscious level. You find yourself waiting for the next thing that's going to make things go not very smoothly.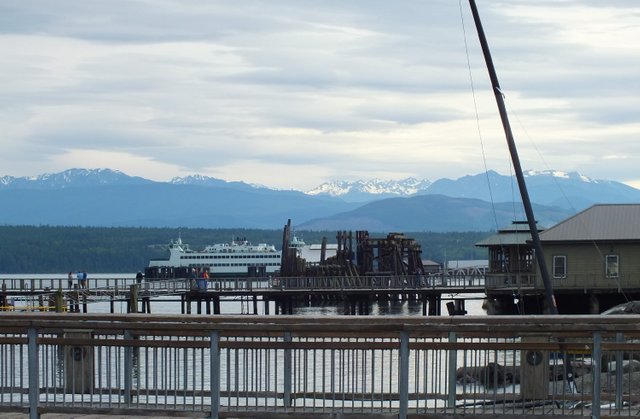 The view from downtown
So What to Do?
Of course, the first step is simply being aware that you are interacting with someone who seems exhausting to be around.
After that point, the choice becomes yours. If — like me — you only have limited energy to give, in the first place, I recommend simply limiting interaction with such a person.
Maybe that sounds obvious, but it may not be as easy as it seems. Remember, these are not "evil" people or people with direct malicious intent. In fact, part of our frustration tends to stem from the mere fact that they are totally oblivious to the impact they are having on the people around them.
In most cases, thinking you can "change their ways" is simply a recipe for frustration, and not suggested. You are probably better off simply ending a relationship/friendship if it feels like too much for you.
Thanks for reading!
How about YOU? Do you have any "energy sponges" in your life? Have you ever spent time around someone who seemed "nice" and was exhausting to deal with, at the same time? How did you handle the situation? Leave a comment-- share your experiences-- be part of the conversation!

(As usual, all text and images by the author, unless otherwise credited. This is original content, created expressly for Steemit)
Created at 190104 00:55 PST