Psychology Addict # 29 |The Architecture of Sustainable Happiness – Positive Psychology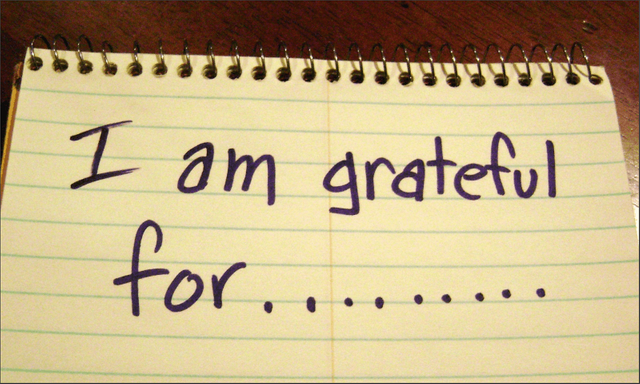 George & The lottery winner
Last week when I spoke to my mother she told me that George, a colleague of hers, asked after me. George is my mother's age. They worked together for many years when I was a kid. Over two decades ago, on a Sunday afternoon, George went to the water park with his children, where he had an accident (a fall) which caused him to lose the sensation of his legs and become wheelchair bound. Nowadays, George lives a good retired life which he enjoys with his wife, children and grandchildren.
Also last weekend, my husband told me about this TV program he watched. It was a sort of documentary on a young lottery winner, who soon after the euphoria and extravagant celebration of becoming a millionaire, went back to her old self. She did not lose her money or anything like that; the program was an account of her life before and after winning millions. And, based on what my husband told me, despite all the changes the money brought to her life, in essence her general level of satisfaction was still the same.
These two events reminded me of a study I came across a while ago (The architecture of sustainable happiness) that discussed how little influence (10%) life circumstances have on people's well-being. But, thehedonic adaptation theory of life satisfaction proposes an explanation for this through stating that although our subjective well-being changes after negative and positive life experiences, it always goes back to a baseline level sooner than later - this baseline level being something that is innate and responsible for 50% of our levels of happiness.
So, later in the week, I Skyped my mother and asked her how much George changed after his accident. She told me that in less than 10 months he went back to his old activities, including taking his family to the same water park! My mother said he cursed his wheelchair every now and then; but would soon apologise to it in a jokey way. I don't remember George before his accident, the George I have always known is the one my mother described: an extrovert.
Extraversion, along with other factors we will discuss next, is one of the features seen in the people who report to experience high levels of subjective well-being most of the time. In this post we are going to use the term subjective well-being, happiness and satisfaction interchangeably.

Primary correlates & determinants of well-being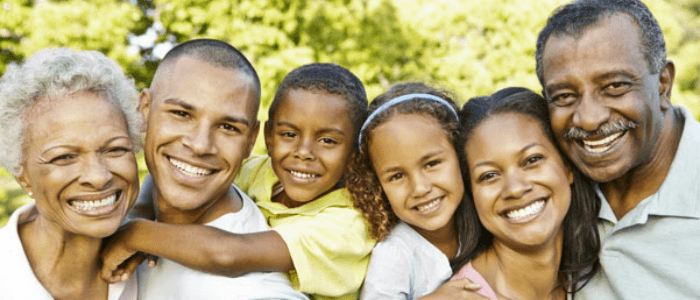 Extraversion
Extraversion is a personality trait that prompts a tendency in people to socialize and seek leisure activities. Since social relationships – like spending time with those we regard dear to us – is high-up on the list as the cause of well-being, extraversion is amongst the most notable correlates of happiness. Of course, this is an association; so, please don't get confused and start to think that extraversion actually causes happiness. In the same way we could not say that neuroticism is a cause for unhappiness. However, it correlates with low subjective well-being because it is a personality trait that prompts a tendency to isolation and experience of negative emotions (eg. excessive worry).
Relationship
Being in a relationship is also high up on the list of correlates of subjective well-being; of course you know this means a quality relationship. But what is a quality relationship? When asking couples what are the foremost determinants of satisfaction in their life together, they stated financial security, sharing of responsibilities, sex and friendship.
Unsurprisingly, this list of priorities does not follow the same order for women as for men. I suppose this is why another study found that heterosexual men appear to benefit more from marriage, in terms of overall well-being, than heterosexual women, who seem to be better off single.
Just in case you are curious, the reason for this is that single women appear to receive more emotional support from family and friends when they are single.
Work
Another significant determinant of subjective well-being is work satisfaction, and this is not directly related with the pay-check; it is rather related with work content and healthy relationship with colleagues. This highlights, yet again, the important part that social situations play on either decreasing or improving well-being.
Family
Finally, there is family, an element in life that can prompt both happiness and unhappiness from time to time. For example, a 2003 research revealed cases in which couples which had either small children or teenagers actually experienced a decline in the quality of their relationship.
Is this all? Is your level of happiness in life going to fully depend on whether you like your co-workers, or how good your marriage is at any given moment? No! There is way more to it and this is what the following study, by Lyubormisky, proposes.

The Architecture of Sustainable Happiness

This is a model built upon a diligent review of the studies and research conducted on the primary determinants of happiness. Where life circumstances, which also include all the topics we discussed previously, count towards 10% of the variations of our level of satisfaction in life, which inevitably goes back to a
set point
(hedonic adaptation), which appears to be genetically determined and account for 50%.
For example, George has always been what we would call a satisfied person. That is definitely a trait that has remained stable through his lifetime. So, when his accident (life circumstance) took place and he learnt he wouldn't be able to walk again, he understandably was devastated; however, after a couple of months he was already ready to receive his co-workers and watch his football matches on TV, and in less than a year he had completely returned to his old activities. Do you remember when we talked about resilience not so long ago? Maybe this would be yet another element to count towards that 50% set point.
The same is valid for the lottery winner who I know very little about; hence, everything I say here is pure speculation. But, if we assume she is the sort of person who feels unsatisfied in general, then after the exhilaration of winning the lottery (life circumstance) wore off she went back to her set point, which may be one of low level of subjective well-being.

Intentional Activity
For those out there who are similar to George, life overall can be a pleasant experience. But, what about those who are more like the lottery winner? Does that mean they are determined to live a life of low subjective well-being that is 10% dictated by life circumstances and 50% by genetics?
Well, not according to this model, which leaves us with 40% of intentional activities. And this is where we can become proactive and take responsibility for our own well-being. This refers to us engaging, and committing to practices in life that will result in improved levels of happiness and mental-health. It counterbalances hedonic adaptation and delivers the means for us to change our levels of overall satisfaction beyond what is pre-set biologically and imposed by circumstances in life.
What sort of practices can help us change the way we feel for the better?
Luckily, there are endless (including being active and adopting a healthy diet)! However, for the sake of keeping this post not too long I am going to briefly discuss only forgiveness and gratitude; as these are practices that along with mindfulness and altruism have received a lot of attention from positive psychology lately.
Forgiveness
Simply put, forgiveness is 'to let go', and for many it isn't an easy thing to accomplish. But like with everything in life, the more one practices, the better one becomes good at it. So, in a way, this can start with the small things. Not holding a grudge over what in the bigger picture is not really important is a good start. Unfortunately, some people choose to engage with exactly the opposite practice and spend a life time of blaming, harbouring grudges and sometimes even nursing vindictive thoughts.
The bad news here is that nursing this sort of emotion not only prevents people from moving on, but also sparks sadness, anger, and consequently higher heart rate and blood pressure, which in turn may generate anxiety. Well, you get it! It's a mess! Meanwhile, research has demonstrated that people who are able to forgive and let go of things, are more likely to be happy and serene; aspects that are reflected also in their physical health.
Further, in positive psychology, forgiveness is not solely about that person who has hurt you. It is also about forgiving yourself for a past wrongdoing. And the same interventions can be applied in both scenarios; with the most common one being writing a letter which can be sent or not. In case that situation is out of question, simply, imagining forgiving that person or yourself can alleviate feelings of resentment.

Gratitude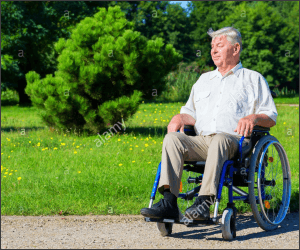 'Practicing gratitude' is likely to be positive psychology's intervention most quoted among researchers. This must be because of the significant and surprising results obtained from several studies. 'The three good things' exercise is one of my favourites. And I say this because it just shows how balance is needed in everything in this life. For example, did you know there is such thing as too much gratitude? Oh yeah! Listen to this:
This exercise asks participants to, just before they go to sleep, recall their day and pinpoint three things that went well for them, or that they felt grateful for. An important 'rule' here is for the participants to be able to identify their own role in that positive experience. The findings that surprised the researchers the most were the results from the participants who undertook the exercise three times a week for one month and a half. It turns out that their well-being decreased a little. While the well-being of those who did the same exercise once a week for six weeks increased.
The psychologists concluded that it is beneficial and important to remind ourselves of the good things we have in life, as long as it doesn't become a practice that feels more like a chore.
Looking back at George
If we continue to use George to illustrate this study it becomes clear how he manages to live a content life. He completely let go of what happened to him. Even if for a while he blamed himself for falling over on the water-toboggan after fooling around. He forgave himself and instead nurtured feelings of gratitude for still being there for his wife and children.
Isn't this what normally happens to some people who go through similar life-changing-circumstances? Normally, they report being happier than before. But, if you notice it is partly because, in their new life, they have embraced a cause, became charitable, and even don't take things for granted anymore.
So, you see, the point of positive psychology is to raise awareness about how adopting this sort of practices in our lives results in higher levels of well-being, and more importantly, how they work towards preventing mental ill-health. After all, one doesn't need to have been through such an extreme life circumstance to be mindful, forgiving and grateful.

Scepticism
This post and my previous post on
Mindfulness
have explored and discussed some of the aspects of positive psychology, a relatively new branch within the studies of mental-health, which unlike traditional psychology, focuses only on positive feelings (and practices) through scientific methods. For the sceptics, positive psychology is nothing more than a fad that will fail to discover anything new, as all it seems to do is to state the obvious.
The naysayers of positive psychology are very harsh indeed. To state this discipline is not adding anything new to the field is rather extreme. Take the very study I discussed here, which revealed that happiness is partially innate. This is something that was previously unknown.
Still, we all know that there is nothing new in talking about the benefits of practices such as forgiveness, gratitude and acceptance; topics that have been around for thousands of years and have been highly nurtured in religious societies. But as the world becomes more of a secular place and values such as those seem to get diluted in the medium of modern life; positive psychology may just have come in time to rescue practices that will keep compassion alive among us.
[Original Content by Abigail Dantes - 2018]
---
Reference List:
Argyle, M. (1994) The Psychology of Social Class, London, Routledge.
DeNeve, K.M., and Cooper, H. (1998) 'The happy personality: a meta analyses of 137 personality traits and subjective well-being', *Psychological Bulletin, vol. 124, pp. 197-229.
Russell, J.A. and Well, P.A (1994) 'Predictor of happiness in married couples', Personality and Individual Differences, vol. 17, pp. 313-21
Lyubormisky, S., Sheldon, K.M. and Shkade, D. (2005) 'Pursuing happiness: the architecture of sustainable change', *Review of General Psychology, vol.9, pp.111-31.
Lyubormisky, S. (2008), The how of happiness: A scientific approach to getting the life you want, New York, Peguin Press.
Seligman, M.E.P, Steen, T., Park, N., and Peterson, P., (2005) 'Positive psychology progress, empirical validation of interventions', American Psychologist, vol. 60, no. 5, pp. 410-21
---


Dear reader,
Today I would like to take advantage of his timely opportunity and let you know how grateful I am for you, who consistently give me encouragement and inspiration. 😊