The 5 minute video below describes an AMAZING opportunity for the major projects on Steem to exhibit their projects at the amazing London Crypto Currency Show on April 14th 2018 (costs at the event covered by Promo-steem). If you are associated with or work for any of the major projects below (or others that we have missed) please get in touch to let us know if you are interested for the opportunity to have a great platform from which to present your projects to hundreds of investors and crypto currency enthusiasts. Further details of options are shown below.
WHAT IS THE LONDON CRYPTO CURRENCY SHOW?:
Their website is: http://www.londoncryptocurrencyshow.com/
This is the first time the London Crypto Currency Show is being put on, however the company behind it has run the hugely successful London Investors Show for 7 years. Please see video below for what to expect:
The show is expected to have 2,500 investors and a multitude of top Blockchain experts and will provide the following on the day of the event:
A platform from which new and established projects can present to experienced investors
Specialist speaker panels & debates
Seminars
Exhibition Stands
ICO presentations & investments
Investment Information for new crypto investors
Promo-Steem Involvement
#Promo-steem is the media partner at the event and is providing its expertise to help moderate the event. Additionally #promo-steem has an exhibition stand of 4 x 3 meters and two 60 minute seminar slots. The price to obtain this platform is over $14,000!!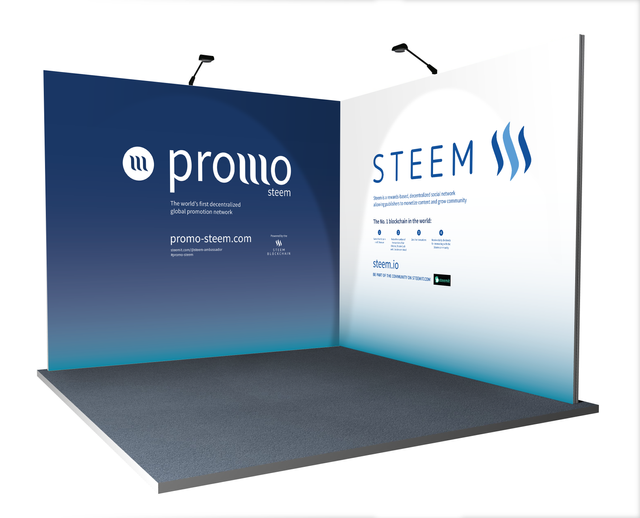 Promo-steem stand design by @creatocracy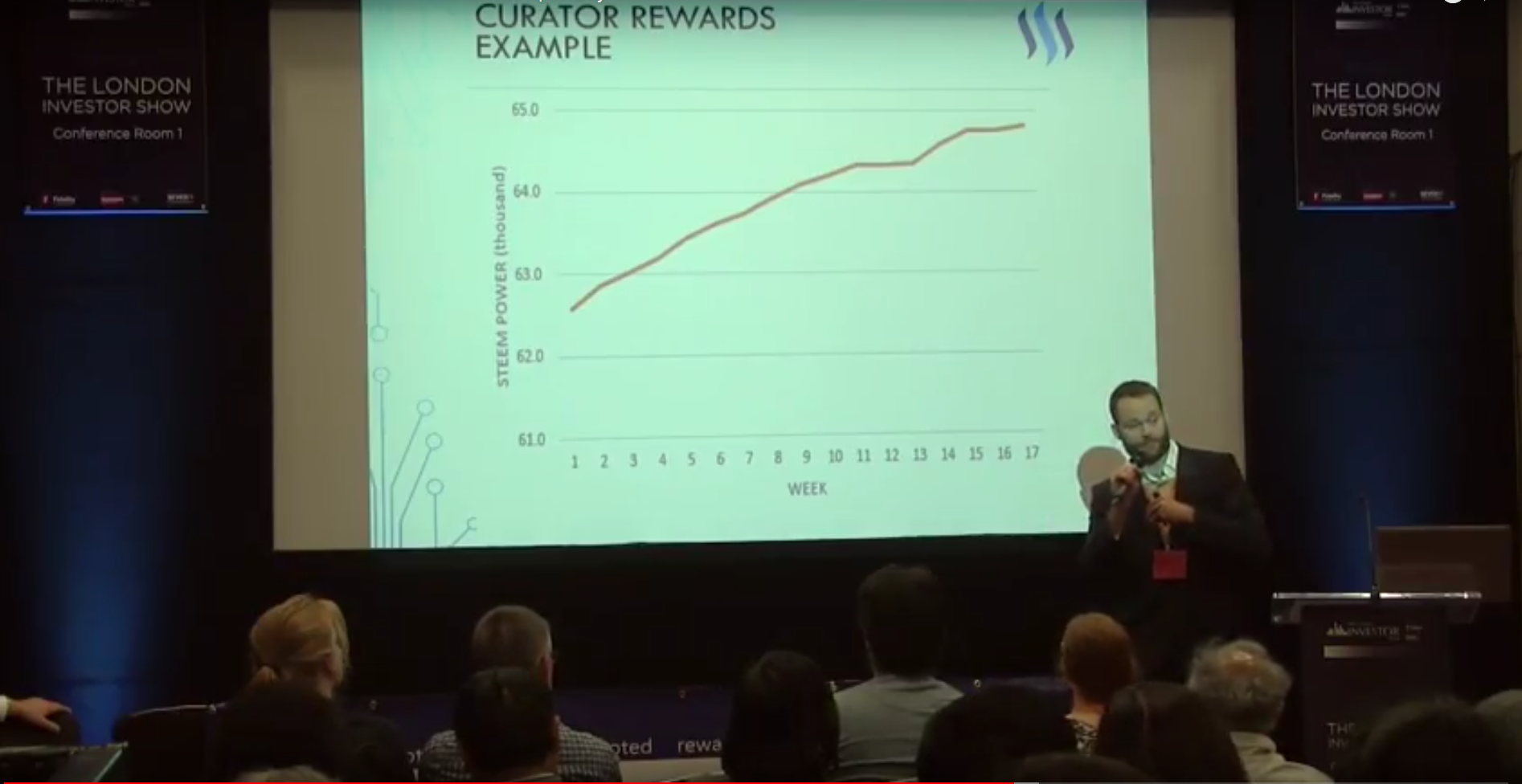 2 hours of seminar presentation time
Promo-Steem's Proposal to Steem Projects:
Since we have a huge platform from which to market the Steem blockchain we decided that the best use of our floor space and 2 hours of speaking time at the show was to give it to the successful or up and coming projects on the Steem Blockchain. So if you are part of one of these projects and would like to have a presence at the show we are happy to give it to you! All you have to do is turn up on the day. We will do the filming, presentation set up, sound and everything else we can to accommodate you.
Who are we Offering this Amazing Platform To?:
If you are a notable steemian for whom steem has changed their lives, one of the below projects, or another up and coming project that we have missed in the below list, please contact us in the comments below.
If You are Active Steemian on the #promo-steem Tag
Please write blogs about this message and contact the people in the list above to get their attention and ask them if they would be interested in this opportunity.
Options On the Day
Promo-Steem can provide you with the following options:
Presentation / Seminar time in front of hundreds of potential investors
During the day we will be doing 5 minute presentations on the hour at our stand. We would like to offer your the opportunity to speak at one of these slots
Exposure at our stand (banners, flyers logos etc.)
If you are a blockchain expert, we can contact the organizers to see if they will accommodate you on the speaking panels on the day
Access to an exhibition stand and Seminar of your own
If you like the work of #promo-steem and want to support to help grow our steemit community, we have set up a great system leveraging the steem blockchain to support promoters, here are a few things you can do to support the voluntaryist promoters who are out there working hard to promote our wonderful steemit platform, which in turn, raises the the value of all of our STEEM and improves the quality of peoples lives immensely for doing valuable work:
Join the https://steemauto.com/ curation trail for @steem-ambassador - Add a bit of your voting power to reward promoters! See joining instructions HERE

Delegate SP to @steem-ambassador - If you have the means, please consider delegating some Steem Power so we can incentivise promotional work. All curation rewards that @steem-ambassador earns will be returned to the delegator each quarter based on their share of the overall delegation, so this is an active investment too!

Follow our work, and get involved - Watch out for upcoming @steem-ambassador posts and give your approval to the Steem Ambassadors coming online.

Curate on posts tagged with #promo-steem - The more people offering upvotes to the promoters, the more attractive it becomes to do high quality promotional work...which remember helps EVERYONE here!

Do some promotional work yourself - blog about it using the #promo-steem tag, which is one of the fastest growing tags on the platform! There are so many ways you can do it, and we have a vibrant community who want to get stuck in with you!

Visit www.promo-steem.com for inspiration, ideas, resources and communication for promoting steem.

Please blog about the support you are giving and we will reward well with upvotes ;)