Support the @steem-ambassador Voting Trail - Supporting Promoters
We have built up a trusted network of Steemians to vote on the @steem-ambassador account. The blog strictly up votes great quality steem / steemit promotional work on the #promo-steem tag.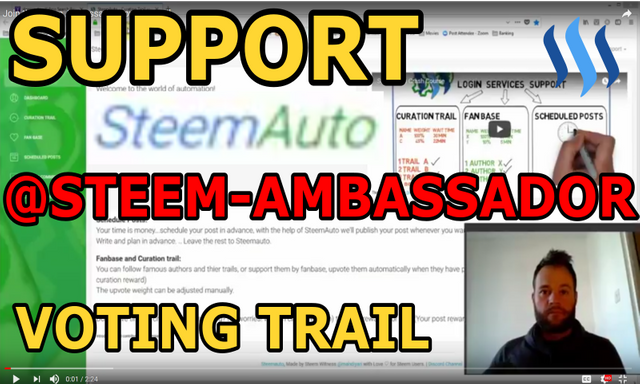 Below is a video detailing this further folowed by simple step by step instructions on how to join the voting trail for yourself!
If you want to support great Steem/Steemit promo work and would like to help the @steem-ambassador account provide value to where it is most deserved, then SIGN UP TO @steem-ambassador on SteemAuto
OUR GOAL IS TO GET THIS TRAIL INTO THE HUNDREDS OR EVEN THOUSANDS OF FOLLOWERS

STEP 1 - REGISTER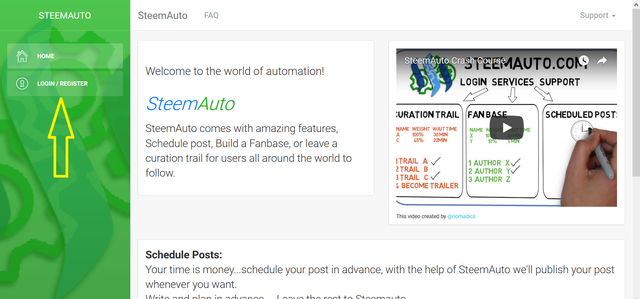 STEP 2 - SELECT CURATION TRAIL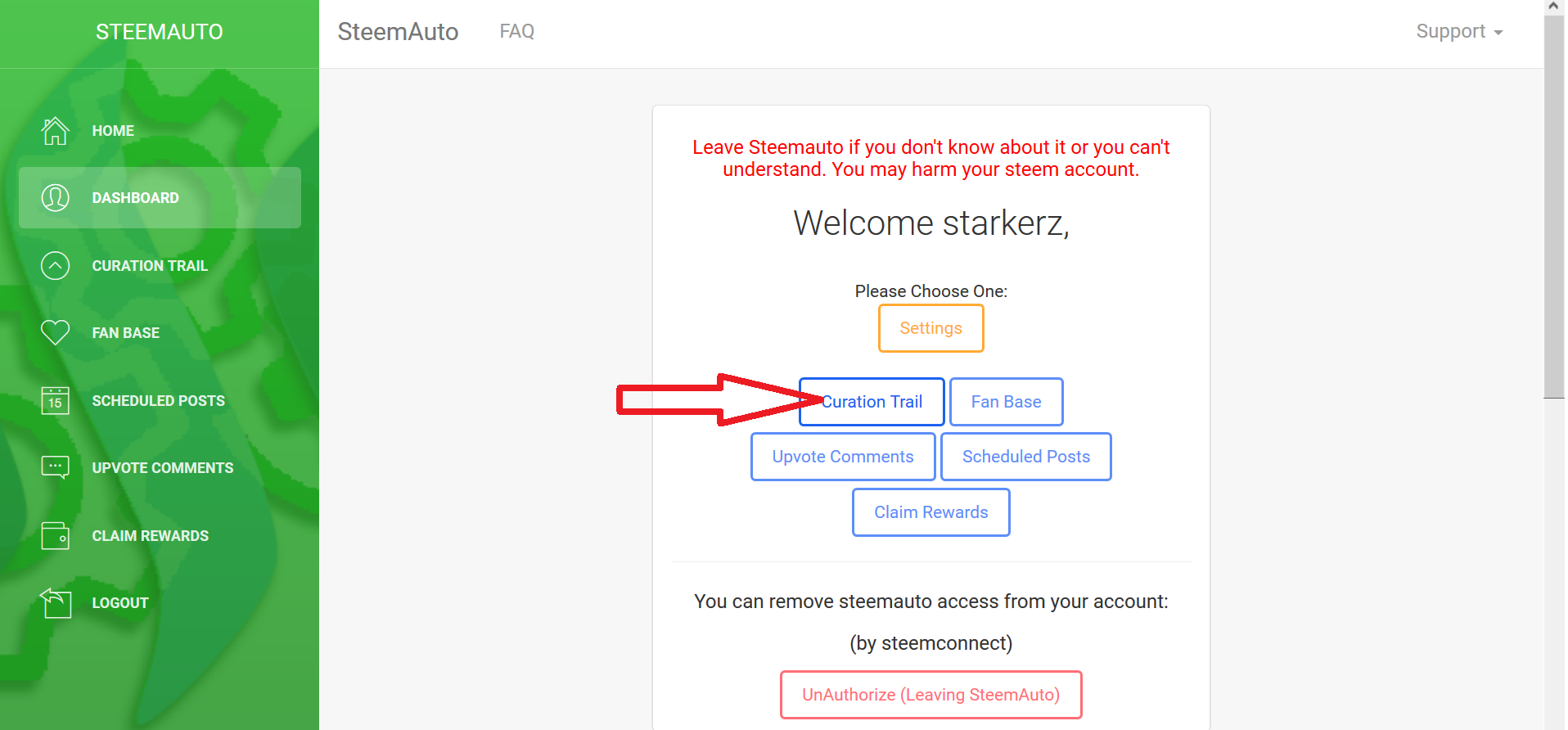 STEP 3 - SEARCH FOR STEEM-AMBASSADOR
Search for steem-ambassador, not @steem-ambassador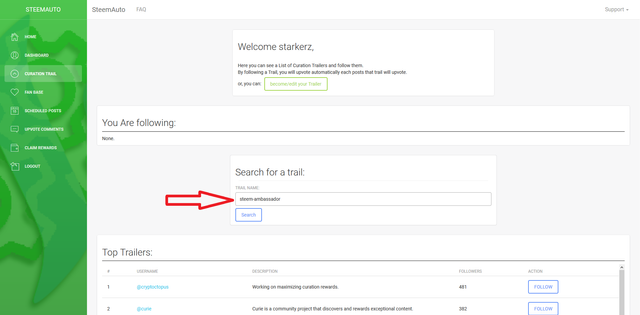 STEP 4 - SELECT FOLLOW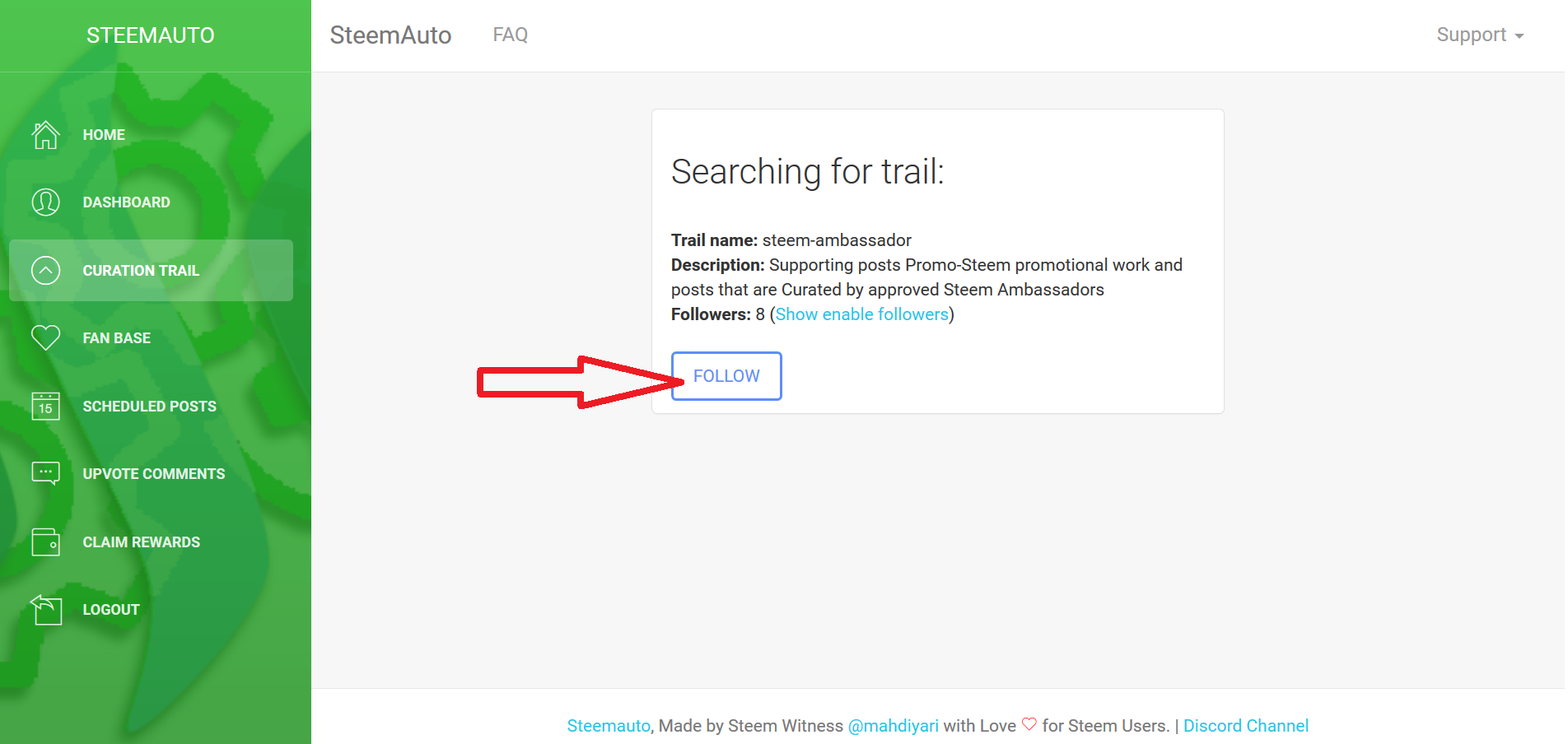 STEP 5 - SELECT SETTINGS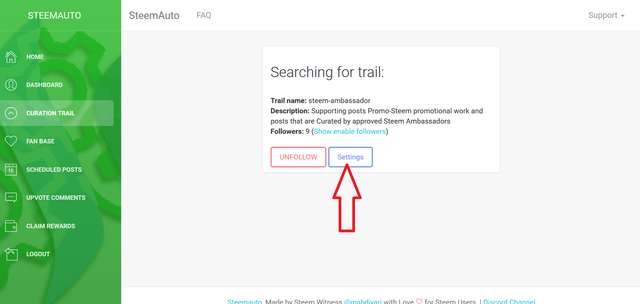 STEP 6 - SET VOTING POWER AND SAVE SETTINGS
I have chosen to upvote 15% on all blogs upvoted by @steem-ambassador since it votes about 30 times per day, but you can chose what ever you want. I suggest 10 or 5%.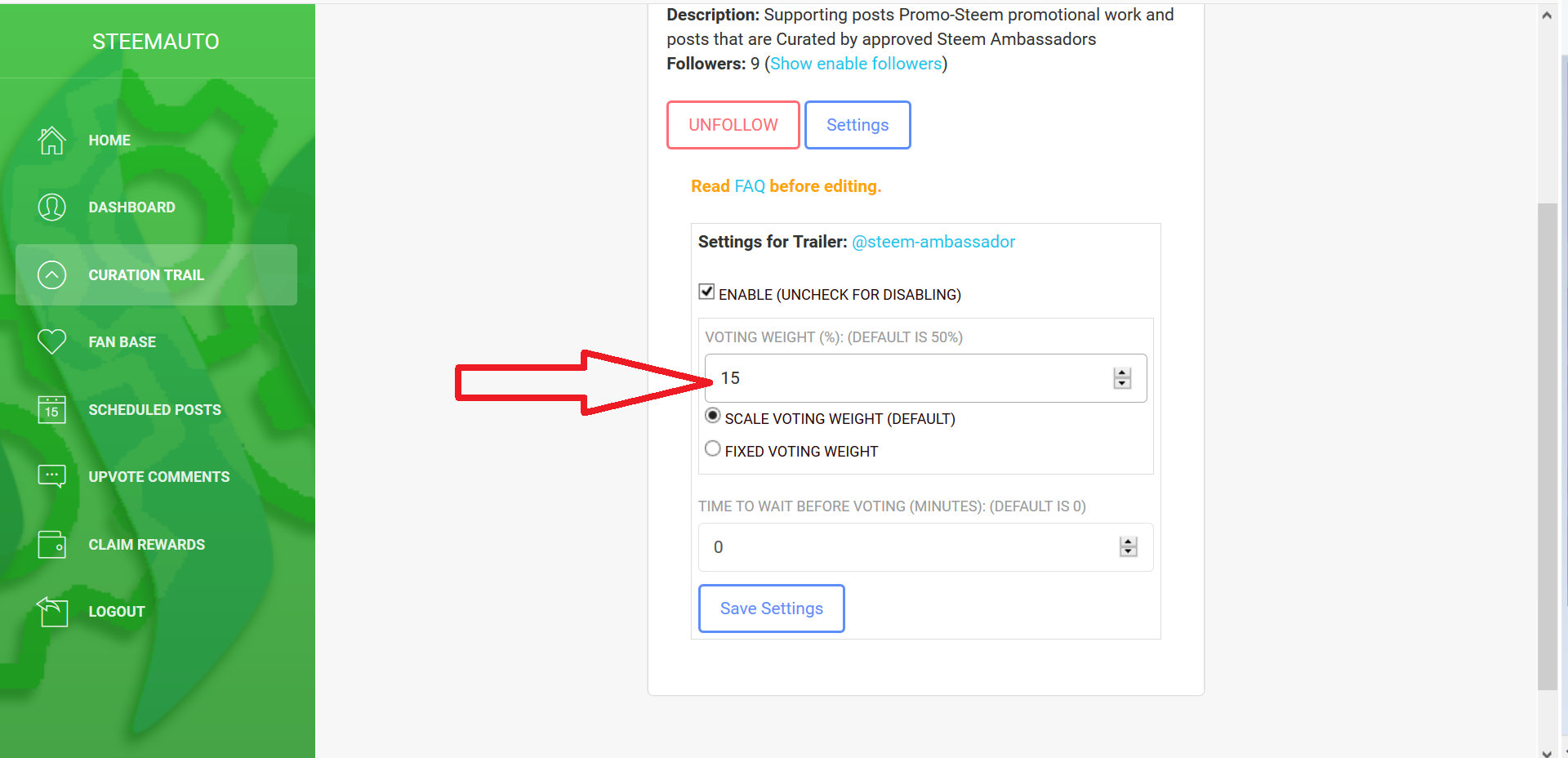 SHOUT OUT TO THE 9 AMAZING STEEMIANS CURRENTLY FOLLOWING THE @STEEM-AMBASSADOR TRAIL!!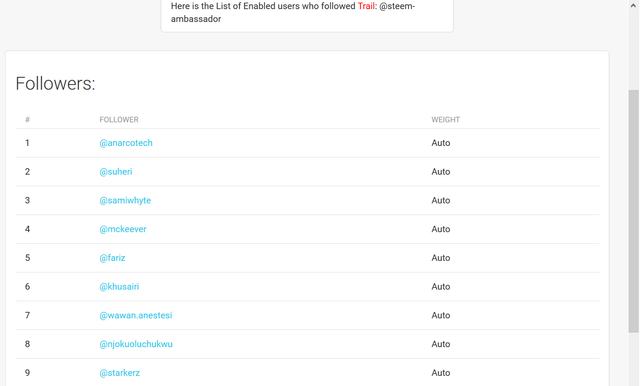 @anarcotech
@suheri
@samiwhyte
@mckeever
@fariz
@khusairi
@wawan.anestesi
@njokuoluchukwu
@starkerz
PLEASE SHARE THIS SO WE CAN GET THIS TRAIL INTO THE HUNDREDS OF STEEMIANS
AND PLEASE REMEMBER THAT IF YOU FOLLOW,
I WILL GIVE YOU AN UP VOTE!