Directory of Geographic Communities for Countries, Regions & Cities - is yours listed? [25 February 2020]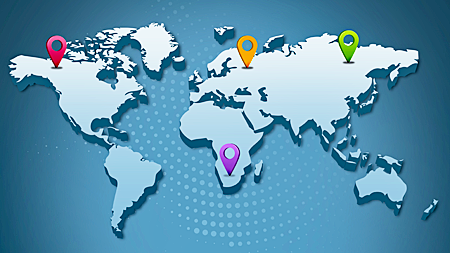 Following my post yesterday about the marketing potential of Geographic Communities, I have now found around 50 such communities around the world.
The majority are set up at a country level, a few at regional or city level. Activity levels and subscriber numbers vary. Only three communities so far - STEEM CN, Korea • 한국 • KR • KO and Deutsch D-A-CH - have more than 100 subscribers.
---
The listings below show the community name, number of subscribers, activity status, community hive address, admins and (after //) the mods.
If you are involved in a geographically identified community that is not on the list please comment below or message me on Discord (Pennsif#9921).
I am not planning to include purely language focused communities where the languages are commonly used across many countries (Spanish being the main example).
---
---
AFRICA

NIGERIA


Steem Naija [4] [no posts yet]
https://steemit.com/trending/hive-105727
@belemo
---
---
SOUTH AFRICA


Steem South Africa [7] [no posts yet]
https://steemit.com/trending/hive-115384
@steemsouthafrica // @jaynie
---
---
ASIA

BANGLADESH


BDCommunity [96] [active]
https://steemit.com/trending/hive-190212
@bdcommunity // @reazuliqbal, @zaku
---
---
CHINA


STEEM CN [166] [active]
https://steemit.com/trending/hive-180932
@ericet
---
---
INDIA


IndiaUnited [8] [active]
https://steemit.com/trending/hive-186042
@bobinson // @sayee, @inuke, @bala41288
---
INDIA [5] [active]
https://steemit.com/trending/hive-180578
@sandeep126
---
STEEM INDIA [8] [active]
https://steemit.com/trending/hive-140690
@sumit1998
---
India [3] [no posts yet]
https://steemit.com/trending/hive-135079
@hungryharish // @hungryhustle, @steemer-sayu907
---
Steem India [3] [no posts yet]
https://steemit.com/trending/hive-165512
@hungryharish // @hungryhustle
---
---
Steem Malayalam [4] [active]
https://steemit.com/trending/hive-170971
@sathyasankar // @elsaenroute, @dexterdev, @sayee, @dijin,
@bobinson
---
---
INDONESIA


Indonesia [93] [active]
https://steemit.com/trending/hive-193562
@levycore
---
Team Indonesia [4] [no posts yet]
https://steemit.com/trending/hive-198404
@teamindonesia
---
Aceh Peace [2] [no posts yet]
https://steemit.com/trending/hive-174400
@ponpase
---
---
JAPAN


Steem JP [22] [active]
https://steemit.com/trending/hive-105425
@shogo // @kinakomochi, @yasu, @argon, @fusan, @ramengirl, @danielsaori, @djynn, @yoshiko
---
---
KOREA


Korea • 한국 • KR • KO [278] [active]
https://steemit.com/trending/hive-196917
@ukk, @jaydih // @fur2002ks, @laylador, @machellin, @wonsama, @ayogom, @morning, @rokyupjung, @ramengirl, @maikuraki, @hyokhyok, @loveecho, @coreabeforekorea, @donekim, @ioioioioi, @mustard-seed, @glory7, @jayplayco, @bluengel
---
---
MALAYSIA


Team Malaysia [99] [active]
https://steemit.com/trending/hive-127719
@bitrocker2020 // @littlenewthings, @simonpang, @johnsonlai
---
---
MYANMAR


Myanmar [3] [active]
https://steemit.com/trending/hive-100032
@mmunited
---
Burmese [2] [no posts yet]
https://steemit.com/trending/hive-158191
@nayhlaingsoe
---
---
NEPAL


Nepal [2] [active]
https://steemit.com/trending/hive-173759
@steemnepal
---
---
PAKISTAN


Pakistan [5] [no posts yet]
https://steemit.com/trending/hive-112871
@yousafharoonkhan
---
---
PHILIPPINES


Philippines [19] [active]
https://steemit.com/trending/hive-120257
@chrisrice, @jancharlest, @nathansenn, @steem-ph, @jemmanuel // @guruvaj, @markjason, @ankarlie, @hiddenblade, @jacuzzi
---
Davao City [3] [no posts yet]
https://steemit.com/trending/hive-126591
@steem-net-ph, @jemmanuel, @jancharlest, @nathansenn
---
---
THAILAND


Thailand [2] [active]
https://steemit.com/trending/hive-116429
@dominikboecker
---
---
VIETNAM


Vietnam [2] [active]
https://steemit.com/trending/hive-105013
@joeyarnoldvn // @oatmealjoey, @oatmealenglish, @oatmealhealth
---
---
AUSTRALIA

AUSTRALIA


Team Australia [29] [active]
https://steemit.com/trending/hive-197955
@ausbitbank // @mattclarke, @choogirl, @scooter77
---
South Australia [21] [active]
https://steemit.com/trending/hive-190737
@mattclarke
---
Adelaide Photography [2] [active]
https://steemit.com/trending/hive-145690
@holoz0r
---
Adelaide Photography [2] [active]
https://steemit.com/trending/hive-145690
@holoz0r
---
---
EUROPE

AUSTRIA


Steem Austria [5] [active]
https://steemit.com/trending/hive-199963
@mammasitta // @vikisecrets, @mundharmonika, @manncpt
---
Wien [6] [active]
https://steemit.com/trending/hive-166496
@stayoutoftherz
---
---
BELGIUM


Belgium [9] [no posts yet]
https://steemit.com/trending/hive-113586
@arcange
---
---
BULGARIA


Bulgaria [3] [active]
https://steemit.com/trending/hive-172868
@calisthenicsdrop // @penyoivanov
---
---
CROATIA


Croatia [4] [active]
https://steemit.com/trending/hive-127706
@olegw
---
---
FRANCE


France [5] [active]
https://steemit.com/trending/hive-182460
@heimindanger // @siavach, @hightouch
---
---
GERMANY


Deutsch D-A-CH [193] [active]
https://steemit.com/trending/hive-121566
@jedigeiss // @twinner, @uwelang, @bearded-benjamin, @louis88
---
Made in German(y) [2] [active]
https://steemit.com/trending/hive-193606
@retinox
---
Berlin [3] [active]
https://steemit.com/trending/hive-199470
@retinox
---
Berlin City [3] [active]
https://steemit.com/trending/hive-107195
@polifem
---
---
GREECE


GREECE [3] [no posts yet]
https://steemit.com/trending/hive-119771
@katerinaramm
---
---
ITALY


SteemPostItalia [92] [active]
https://steemit.com/trending/hive-147462
@steempostitalia // @thenightflier, @heidi71, @bhuz
---
---
LITHUANIA


LITHUANIA [8] [active]
https://steemit.com/trending/hive-160194
@onealfa
---
---
THE NETHERLANDS


Nederlands [2] [active]
https://steemit.com/trending/hive-145091
@steemspoker
---
---
Dutchland [2] [no posts yet]
https://steemit.com/trending/hive-139156
@oaldamster
---
---
PORTUGAL


Steem Portugal [26] [active]
https://steemit.com/trending/hive-122139
@steemitportugal // @aleister, @tixinhacapitinha, @portugalcoin, @warnas
---
---
ROMANIA


SteemRomania [8] [active]
https://steemit.com/trending/hive-187795
@alexvan, @gadrian, @steemromania
---
---
RUSSIA


USSR [3] [no posts yet]
https://steemit.com/trending/hive-155377
@russia-btc
---
---
SERBIA


Team Serbia [23] [active]
https://steemit.com/trending/hive-115859
@svemirac // @alcibiades, @teofilex11, @hidden84
---
---
SPAIN


Catalans on Steem [7] [active]
https://steemit.com/trending/hive-139242
@toofasteddie
---
Valencia, Spain [2] [no posts yet]
https://steemit.com/trending/hive-179655
@for91days
---
---
SWITZERLAND


Switzerland [6] [active]
https://steemit.com/trending/hive-157496
@retinox
---
---
TURKEY


Türkiye [7] [active]
https://steemit.com/trending/hive-181002
@kendinyap // @rezept, @ajiba, @oyun, @ayakkabi, @tatil
---
---
UK


Scotland [3] [no posts yet]
https://steemit.com/trending/hive-156178
@meesterboom
---
London [14] [active]
https://steemit.com/trending/hive-141574
@adetorrent
---
---
UKRAINE


Team Ukraine [13] [active]
https://steemit.com/trending/hive-165469
@rollie1212 // @gengua, @teamukraine
---
---
NORTH AMERICA

CANADA


Canada [1] [no posts yet]
https://steemit.com/trending/hive-158466
@crypticat
---
Canadian Steemians [7] [active]
https://steemit.com/trending/hive-123866
@wadepaterson
---
We Are Canadian, Eh! [14] [active]
https://steemit.com/trending/hive-166399
@shadowspub
---
Steem Quebec [8] [active]
https://steemit.com/trending/hive-158107
@steemquebec // @darsico, @philodendron
---
First Nations Canada [2] [active]
https://steemit.com/trending/hive-118421
@somena
---
---
MEXICO


Team México [50] [active]
https://steemit.com/trending/hive-174683
@team-mexico // @cristo, @yonnathang, @alfarofranudy, @randomz, @acido1120, @bonzopoe
---
---
USA


Alaska [2] [no posts yet]
https://steemit.com/trending/hive-192642
@growingupvillage
---
Delaware Valley Life [12] [not active]
https://steemit.com/trending/hive-110570
@remlaps
---
detroit [3] [not active]
https://steemit.com/trending/hive-104746
@maitland // @test-safari, @extratest4
---
Los Angeles [2] [no posts yet]
https://steemit.com/trending/hive-197820
@distantsignal
---
Midwesteemians [7] [not active]
https://steemit.com/trending/hive-129226
@winstonwolfe
---
Minneapolis [4] [no posts yet]
https://steemit.com/trending/hive-156373
@kommienezuspadt
---
SoCal Steemit [38] [active]
https://steemit.com/trending/hive-179815
@derekrichardson // @socalsteemit, @mariannewest, @csusbgeochem1, @alaqrab
---
---
SOUTH AMERICA

BRAZIL


Brasil [6] [active]
https://steemit.com/trending/hive-103923
@fernandosoder, @perfilbrasil
---
---
CHILE


Salvemos_Chile [4] [active]
https://steemit.com/trending/hive-105383
@mama.anarchy
---
---
VENEZUELA


Venezuela [20] [active]
https://steemit.com/trending/hive-171638
@ylich
---
MercadoSteem Vzla [5] [active]
https://steemit.com/trending/hive-187646
@camiloferrua
---
---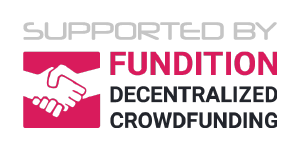 ---
---
[ graphics from Fundition & pixabay.com ]