The workshop in Lhokseumawe is open to the public, let's sign up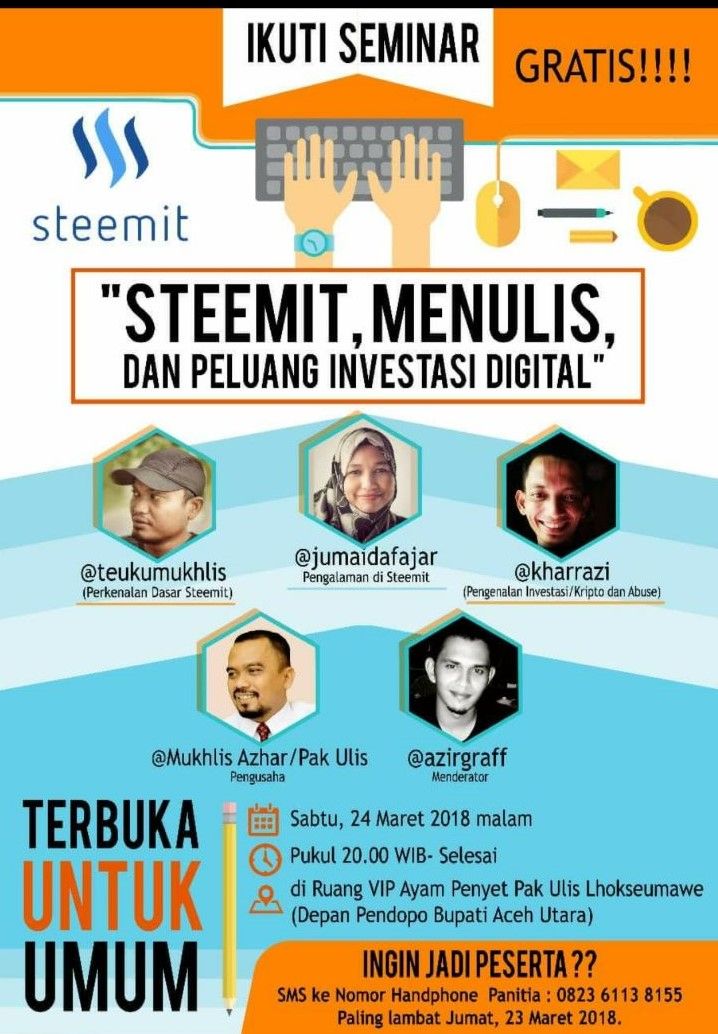 source
Greetings, today I will update the progress of the workshop I have ever talked about. I and some friends finally decided
the workshops not only talk about steemit abuse but also about the basic understanding of cryptocurrency and blockchain.
We agreed after a businessman from Aceh who was willing to support and donate the event. Interestingly, he was interested in studying cryptocurrency and blockchain.
It is possible that he will invest in steam, I do not know how much he will invest because I have not spoken to other investors in steemit about some of the possibilities.
Workshop activities will be carried out
| Information | - |
| --- | --- |
| Date | Saturday 24 March 2018 |
| Hours | 20:00 (UTC +7) |
| Location | Lhokseumawe |
| Themes | Steemit, writing and digital investment opportunities |
| Registration limit | March 23, 2018 |
Even some local media have announced about this workshop, the workshop is open for public and free of charge.
To register, you only need to send a message to (+62) 823 6113 8155 with the format, name, address, occupation, and name of the steemit account (if any).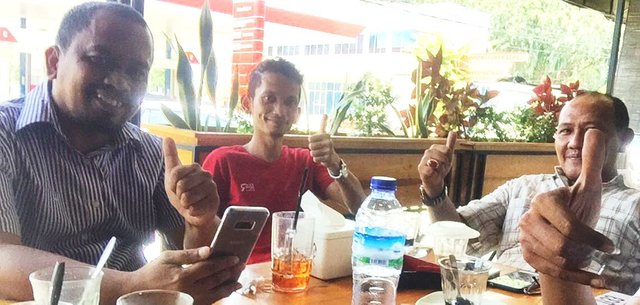 Photos when I was discussing with the event's donors, [From left to right: Pak Ulis (Event donors), me (@kharrazi), Mr. Dayat (former chairman of the North Aceh electoral commission) and some friends who have supported our event]
I will also help the participants to find lodging if you are coming from out of town.
If you have questions and need information about the activities, you can cover me on discord channels.
Also present some other speakers who get ready to extorted knowledge by the participants of the workshop :)
Since registration opened, yesterday it has been confirmed by 80-90 people who have signed up for this workshop, oh keep in mind, we do not limit the number of participants.
The event we plan is not too formal, and since many of the participants are still laymen of steemit, steemit abuse, crypto, and blockchain, we will try to provide an understanding as easy as possible in order to be easily digested.
well, thank for your support and hopefully this event successful.
Best regards @kharrazi