Steem Dapps Added to Stateofthedapps - Now Let's Focus on Getting Them Added to dappradar.com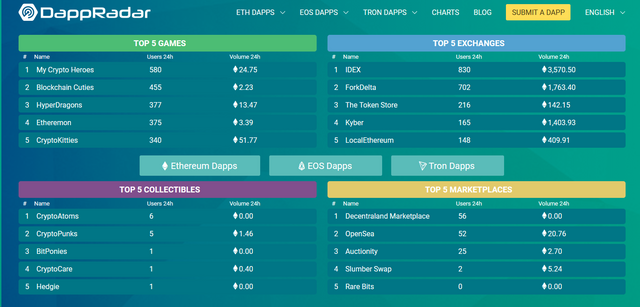 ---
Thanks to the coordinated effort of the community, we've gotten Steem dApps added to Stateofthedapps.com. Special thanks to @soyrosa & @oracle-d for sending that first tweet and getting everyone together in support of adding Steem dApps to State of the Dapps.
---
Now, I think that we should just keep going, since there are many other websites that list dApps of many different blockchains. One such website is dappradar.com and looking at their front page, it seems that Steem-based dApps have more active users than all the Dapps listed on there have combined!
Look at Steem Monsters for example, according to steemapps.com it has 2.199 daily active users, while the top game dApp on Dappradar only boasts around 580 daily active users. That fact alone shows me that Steem-based dApps deserve a place on their website.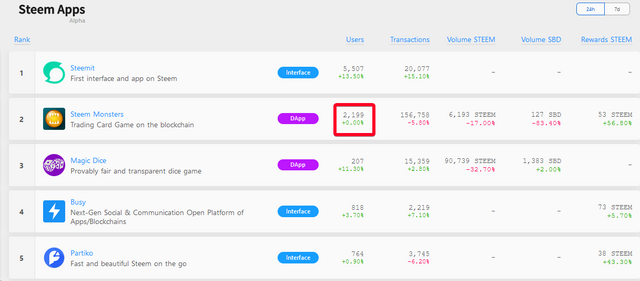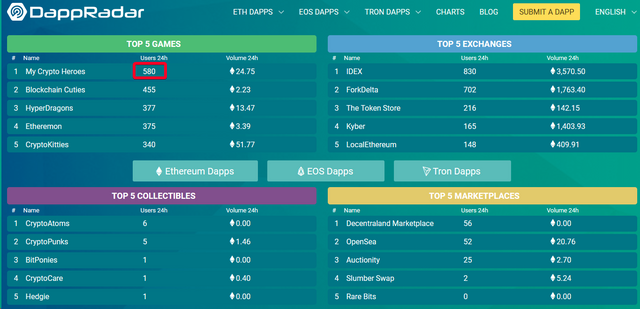 ---
I'm starting this campaign off with a simple tweet to Dappradar:


Link to tweet
I hope that we can also get Steem-based dApps listed on dappradar.com