THE YEAR 2199 - TRANSFORMED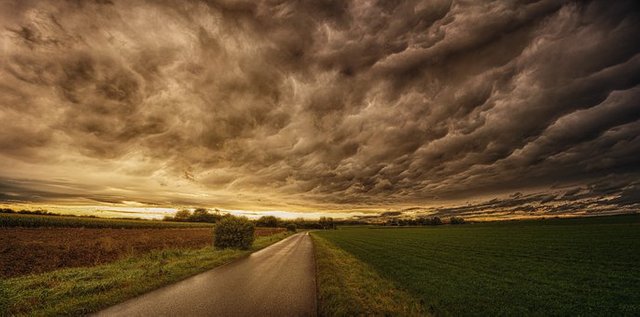 "No one alive at that time (2019) could have foreseen the events leading to the transformation of humanity. No one now alive (2198) doubts we live in an interactive Cosmos." Sabat Shay, Council of Elders
FIRST YEARS
The following text is from my great great grandfathers journal. He was 15 years old in 2019, but wrote this from his recollections of those early years as an older adult.
In the beginning it was a novelty to see volcanic activity in the State of Hawaii, and then came the volcanic eruption of Volcan de Fuego in Guatamala and Mt. Agung in Indonesia. But we still really did not think much of it. Shortly thereafter Mt. Fugi in Japan erupted killing some 10 million souls. By then there was no doubt that all the eruptions were related. There were various theories put out but the one that comes to mind speculated that we live in an electric universe and that long cyclical solar patterns and other powerful cosmic energies influenced the earth in ways no one had yet been able to thoroughly document; and it was these patterns that caused the eruptions.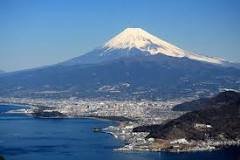 Mt. Fugi, Japan, towering over a population of some 25 million within 63 miles.
And then the super volcano at Yellowstone blew. That changed everything.
During those first days of utter chaos after the Yellowstone eruption the Chinese took advantage of the situation and invaded Taiwan, and when the US threatened to retaliate China responded with the detonation of EMP'S over the continental United States. From that moment on all news of the world ceased, and all semblance of civilization began it's rapid and inevitable collapse.
The massive amounts of air borne particulate from all these eruptions led to a 5 year global winter that threatened to wipe out humanity. There were, however, some parts of the earth that saw enough sunshine to sustain minimal crops. These were located around the equator and in some parts of the southern hemisphere. But nearly all humans in the northern hemisphere perished. Had there been electricity perhaps things would have been different but the EMP's assured near total devastation of the populations of North America, Europe, Russia, China, and most of India along with lesser nations above the Tropic of Cancer.
We are fortunate in the extreme to have had the Colony to flee to in those first days. Our family was already on site at the Smokey Valley location and had been there several month prior to the eruption of the Yellowstone volcano. I remember those first days after the eruption and the EMP attack were very frightening for all of us as volcanic ash continued to fall silently out of the sky like some deadly grey snow. I recall, too, how my father was so calm and assuring. He was like a rock for all of us assuring us the ash would soon stop falling and that we would be just fine. And it did stop, leaving only a few inches on the ground. But we knew the world had changed, that we could never go back to what was, that we would be tested in ways we could never have foreseen. And yet, we survived, which thing I've always considered to be a miracle.
It's strange the things I remember of those first days and months. In particular I recall how quiet it was. The fallen ash seemed to muffle all sounds. But the world was silent. The sounds that had always been in the background were gone. There was no sound of traffic, or airplanes, or phones. It was dead quiet once you walked away from the compound. I remember climbing a hill behind our camp and looking down at my footprints in the grey powdery ash and thinking, of all things, that someone might find my fossilized footprints in the ash a million years in the future and wonder who I was and what I was doing. I was trying to stay alive. I was trying not to cry. That's what I was doing.
"We know that individuals on a path of transformation often experience harrowing events and deeply challenging circumstances that lead to said transformation, and that without these catalysts of soul, change will not occur. So is it with humanity. Events and circumstances led to our collective transformation. And though the price was dear, we are grateful." Sabat Shay, Council of Elders
THE FOLLOWING COMES FROM THE HISTORY OF THE SMOKEY VALLEY COLONY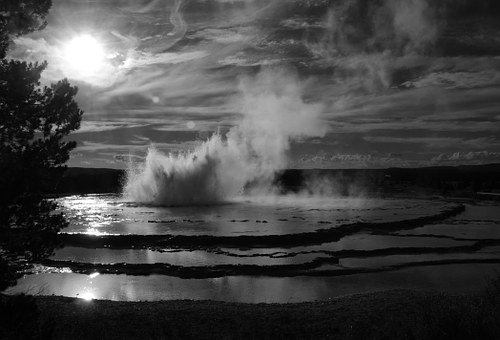 Smokey Valley Hot Springs, in the former State of Nevada, USA.
It is commonly acknowledged that the Founders of the Colony, Christopher Calvert, Miah Garcia, and Terrance McKensie were either very prescient, incredibly lucky or both. By the summer of 2018 they had plans in place to create a colony in the upper Smokey Valley some 275 miles north of Las Vegas in the event of a natural or man made catastrophe.
The Founders recruited essential personnel and their families who had agreed to join together in a cooperative effort to prepare for potential catastrophic events. There was an electrical engineer specializing in geothermal electric generation, permaculturists, an herbalist, dentist, physician, mid wife, carpenters, plumbers, specialists in greenhouse agriculture, aqua culture, cooks, and numerous multi-talented people who could work and assist in many areas. Of course there were also numerous individuals with military or police training. The final count of those in the original Colony came to 104 souls, but in those first months others found their way to the compound raising the total to nearly 130 people.
The Colony survived because of three things: First there was careful planning down to the smallest detail that had been going on since 2016. Secondly all personnel and their families had to go through rigorous training sessions in the summer and fall of 2018, and they had all agreed to be responsible to provide for their families individual needs for up to a year. This included medications, food, clothing, shelter, and assorted survival gear and weapons. And lastly the people who committed to the Colony believed in a greater vision and purpose beyond survival. They believed in a better future for humanity and that they could help create that future. A quote from Calvert's memoirs speaks to that vision:
      "We had come to believe that a paradigm shift was necessary if 
       humanity was to survive.We held a common belief that we could 
       practice what we called Cooperative Abundance, a voluntary system
       of working together in community to insure the general success of 
       the community and each individual.  We realized that if humanity
       was to prosper and thrive it had to undergo a rise in consciousness. 
       We were prepared to work together to bring that shift in 
       consciousness to pass. We had a vision of peace, abundance, 
       vibrant health, and joy for each individual and for the community.
       It was our belief that if we could accomplish this as a small 
       community it would be possibl to replicate this in the larger 
       world." 


The fascinating story of the Smokey Valley Colony will continue. We'll see the construction of greenhouses, the development of geothermal energy to power all their needs. We'll learn how they managed to grow food sufficient for the community. Most importantly we'll observe them raise their consciousness in most trying circumstances. And finally we'll dance with joy when the day comes that the Sun breaks through the gloom to once again nurture the hopes and needs of humanity.
May we live in peace and abundance. Blessings,
Mister Mercury