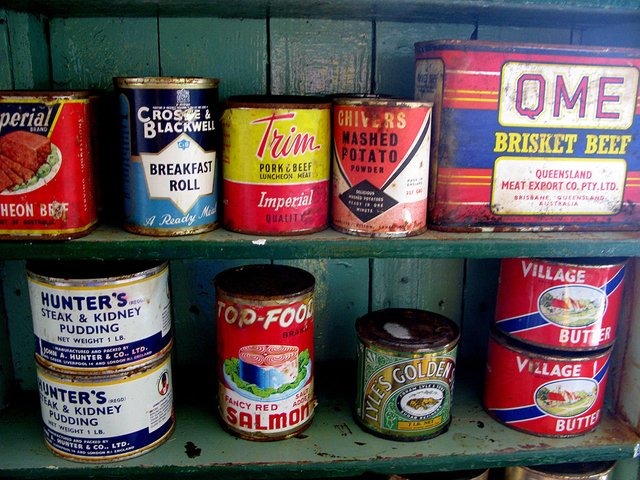 Source
Hey Everyone, I am excited to present to you the Prepper Cook-Off Challenge. Test your cooking skills by trying to prepare the most palatable meal from two random long-term storable food items.
 
Many of us in the Homesteading Community have prepping tendencies so I decided to come up with a challenge that plays off of those habits, and requires both luck and skill. This challenge will be a fun test of your ability to utilize storable items in a SHTF scenario. If you aren't into prepping, that is OK you might still find this entertaining.
The Prepper Cook-Off Challenge was partly inspired by @lorgnigel's Interactive Battle Tournament which is a fun Steemit based RPG that, I feel, is great for community involvement. One element of the game is random dice rolls which I decided to incorporate into this challenge also. Registration is still open for IBT#5 as of writing this post, if you are interested.
The Prizes
For Round 1 of the Prepper Cook-Off Challenge I will be giving Away 20 SBI (Steem Basic Income) shares: 10 to first place, 7 to Second place and 3 to third. I will also give a 100% upvote to all valid entries.
What is @steembasicincome? It is a program where you sponsor people by buying them shares. Both the sponsor and the sponsored get a share which provides continued upvotes to member content.
Learn more about Steem Basic Income.
I will be doing a follow up post to announce the winners and ask for feedback on how to make the Prepper Cook-Off Challenge better. If you would like to see prizes other than SBI, proposing it at that time would be a good idea.
The Scenario
In the near future, a massive EMP (Electro Magnetic Pulse) from the sun has knocked out the electrical grid and the world has devolved into chaos. Being a Steemian, you and your group are more prepared than most but after many months hunkering down you are nearly out of food and are forced to scavenge the nearby buildings for supplies.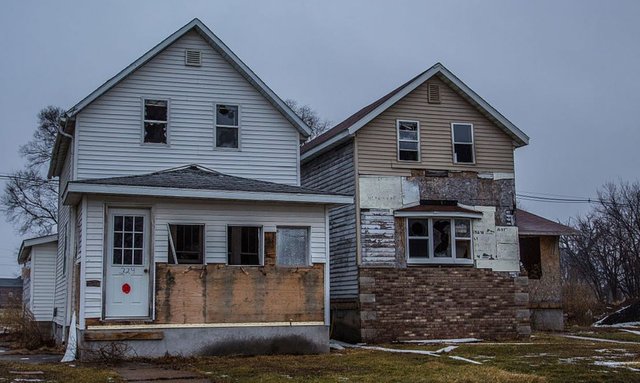 Source
You are facing a dire scene with almost every building already ransacked and picked clean of food. You persist in your search and are eventually rewarded. Going through the cupboards of one kitchen you find 2 items that fell behind a lazy Suzan and were missed by previous scavengers. Not much, but you also have 1 item and some spices left at your secret lair. You must now combine these items into a meal that won't cause you and your fellow survivors to gag or die of heartburn.
How to Enter
Updated, added rules 7 and 8.
1. In the comments section declare that you are entering and summon the random dice generator by mentioning @rolltwodice in the your comment. Match the dice roll to the list below to see which items you found.
 
I have tried to keep this challenge as inclusive as possible and realize that some participants may have dietary restrictions. If you do, I will provide a suitable substitute but you have to declare the restriction before you roll. If, for example, you are vegan and roll a 4 on Dice#2 you would get a can of coconut milk instead of evaporated milk.
Dice 1
Can of beans in tomato sauce
Can of diced tomatoes
Dry rice (1 cup)
Dry macaroni noodles (1 cup)
Can of fruit cocktail
Dried apricots (1 cup)
Dice 2
Can of mushrooms
Can of kernel corn
1 cup flour (or gluten free alternative)
Can of evaporated milk (or Coconut milk)
Rolled oats
Peanuts (1 cup)
---
2. After thinking about what you want to try making with the items you rolled choose your 3rd item (the one you had at your lair) by declaring it in a reply to your first comment. This item can basically be anything that can be stored without freezing or refrigeration for 6 months or longer. Quantities are to be 1 can or 1 cup if the item is a dry good. Hopefully this will allow you to make the first two items complimentary.
---
3. Create a post where you describe what and how you would cook your meal. It could be one dish or two or more. It is up to you as long as you stick to your ingredients.
 
If you actually make your meal and take pictures. You will have a much better chance of winning. If you choose to only describe the meal and cooking steps I still expect a decent post. I reserve the right to refuse entry of low effort posts.
Cooking oils, sugar, salt and spices are permitted but they must be used in a reasonable amount. You can't use so much that they become a main item.
** Updated for better clarification. **
Herbs are fine as long as they are dried. No fresh ingredients. They have to be storable.
Stock cube is fine.
Wine, hard liquor and vinegar is fine but keep the combined liquid condiments to a shot glass worth. The idea is that they don't contribute much to the meal other then some flavor. Once again they need to be shelf stable.
If it isn't obvious water can be used in any quantity.
---
4. One of your tags needs to be #preppercookoff so I can find all the entries.
---
5. Mention and link to this post in your entry post.
---
6. You have until May 3 at 11:59pm MST (UTC -7) to submit your entry.
---
7. If for some reason you really don't want the items you rolled you cannot re-roll but you can trade them if you can find someone to trade with. You must trade both items, you cannot trade one or the other that would make the challenge too easy!
 
Remember that you are allowed to select a third storable item of your choosing and use spices. You may be able to get creative and make poor item combinations work.
---
8. If for some reason you cannot acquire the types of ingredients on this list let me know before you roll and I will work with you to come up with alternatives. Then you can roll and participate in the challenge.
---
The Judging
I will be picking the 3 winners for this Prepper Cook-Off Challenge. I thought of maybe having people upvote entries but it seemed too easy to abuse and unfair to newer Steemians that aren't well known yet.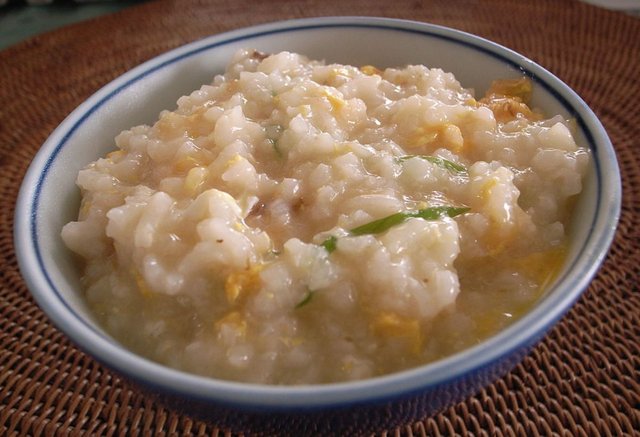 This could very well be what a rice and canned corn meal looks like! / Source
I will be judging based on a number of factors as follows:
Overall quality of post.
Whether the meal is described or actually made.
Was the meal eaten (photos required 😀🤢).
Difficulty of items rolled.
Creativity of the food and how it is prepared.
Overall effort level.
Presentation of the meal.
As you can see, the judging criteria is highly slanted in favor of those who actually make an effort to cook the meal!
Conclusion
Hopefully, that all makes sense. If not, I will be participating for fun so you can always watch and see what I or others do. I am hoping to see a lot of friendly competition and interaction. I am sure there will be some interesting ingredient combinations. Time to get cooking everyone!
---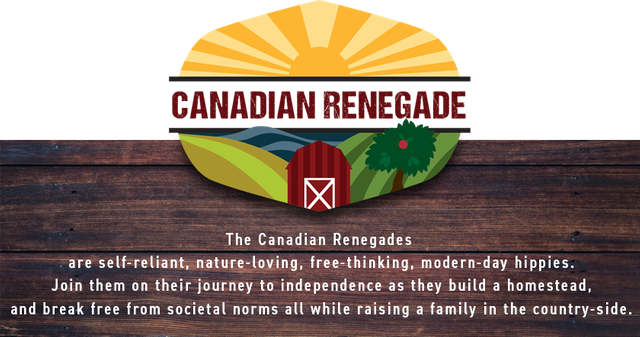 ---
Thanks for reading everyone! Please upvote, follow, and resteem to support this work. As always, comments are welcome.