Many years ago in Southeast Texas, there were rumors going around on the weekend that some of the High School boys were pushing over sleeping cows, referred to it as "tipping cows". I believed it at the time.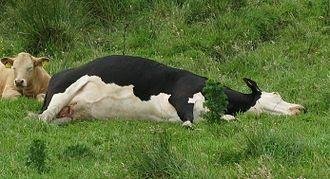 wikipedia photo
According to Wikipedia cow tipping is an urban legend.
BTW: I never actually saw anyone do it.
This idea appeals to me as far as Steem and Steemit.
There really is a tipping point in for a sudden change and that could mean great things for all of us once we reach the tipping point.
Online Oxford Dictionary definition of tipping point
The point at which the number of small changes over a period of time reaches a level where a further small change has a sudden and very great effect on a system or leads to an idea suddenly spreading quickly among a large number of people.
Here is a photo Japanese monkey, Macaca Fuscata
Photo source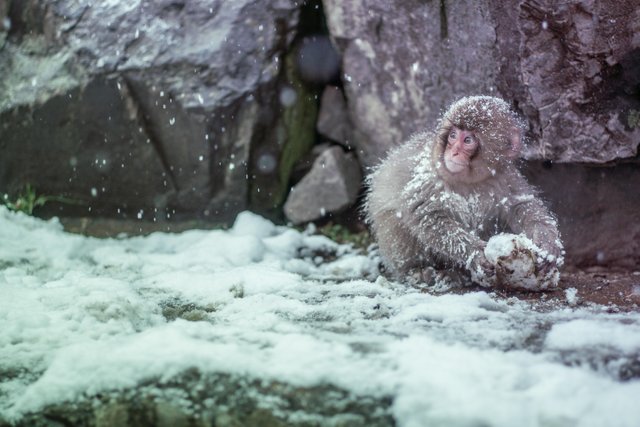 100th Monkey effect could be considered the tipping point. As I remember from decades ago. I know I am old.
This is scientific: These monkeys were on an island and some washed the dirt off their sweet potatoes when the 100th monkey did it they all knew to do this. Here is a site. I took this as a sign that monkeys were in on washing sweet potatoes for the long run.
But notice: A most surprising thing observed by these scientists was that the habit of washing sweet potatoes then jumped over the sea...Colonies of monkeys on other islands and the mainland troop of monkeys at Takasakiyama began washing their sweet potatoes.
Now we find washing potatoes consciousness spread to other islands without those monkeys being there.
Whether it is referred to as the tipping point, 100th monkey effect or boiling point Steem is getting close to the edge.
The tipping point and 100th monkey effect is around the corner for Steemit and Steem.
This could be a sign you are in for the long run. You haven't quit Steemit and you are reading my post.
Original thoughts for original people
Brought to you by @rebeccabe
Stay strong and Steem on!