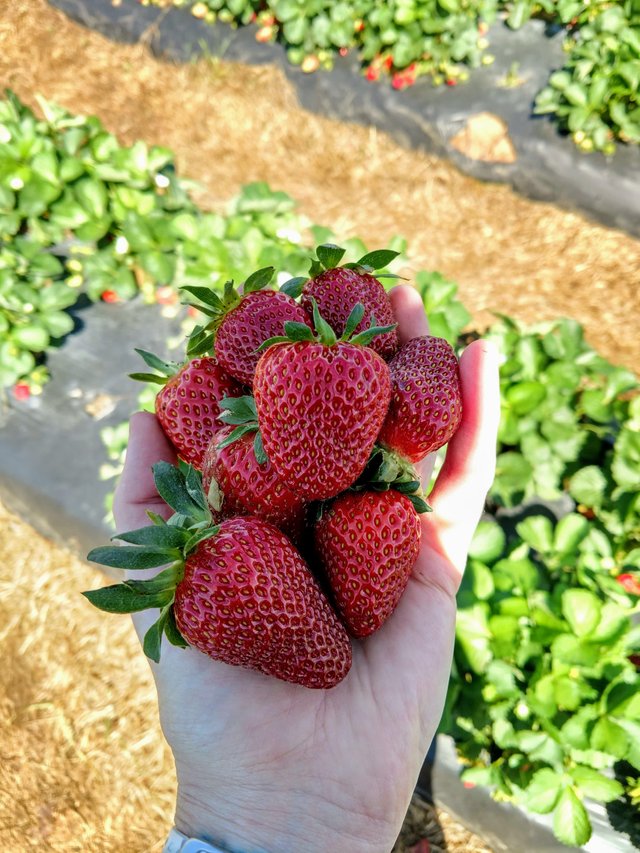 A very happy Tuesday to you my friends! I had the best morning picking strawberries with @dksart, so couldn't wait to share with you all. I think I shouted it from the rooftops to everyone who would listen because this really is one of my favorite Spring traditions! We were blessed with the absolute perfect day here to get outside, as well. I don't think I even broke a sweat while crouching down and loading up our buckets with these juicy gems.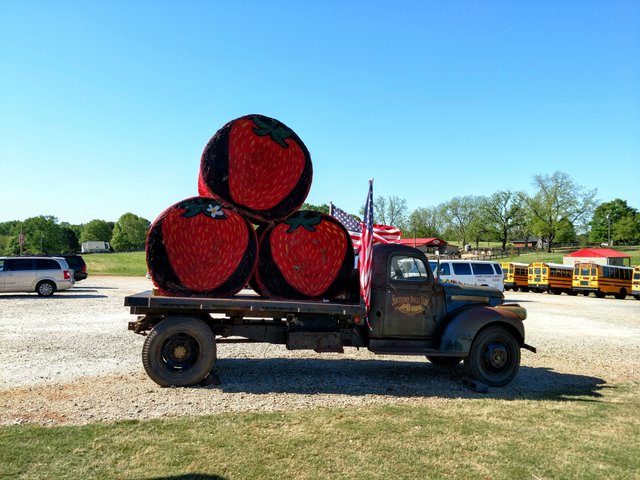 We went to the same farm as we have been going to for the past few years. Southern Belle Farm is only about an hour away from us, so it's not too challenging to make it down there. Especially when you are lucky enough to go during the day when Atlanta traffic isn't too daunting.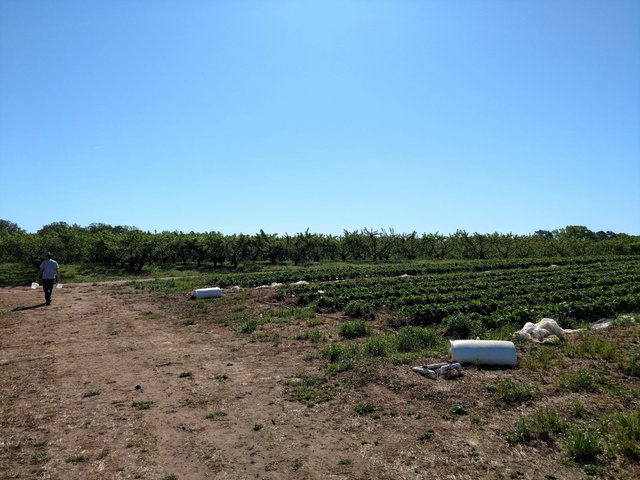 The farm grows other berries and peaches, in addition to some vegetables that they sell in their market during the summer. You can see some of the peach trees in the picture above. Yep, I shared a post about peach-picking last year, too. What can I say, I love fruit!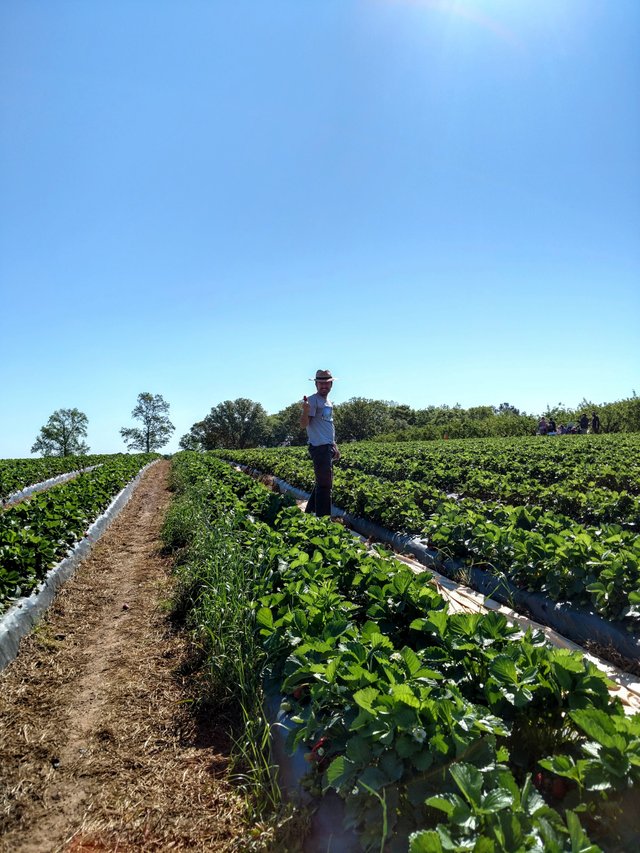 Though the parking lot was packed, most of the fields were quiet and peaceful. Most of the cars and buses were there with field trips. While we were picking the tractors kept coming around loaded up with kids learning about the farm!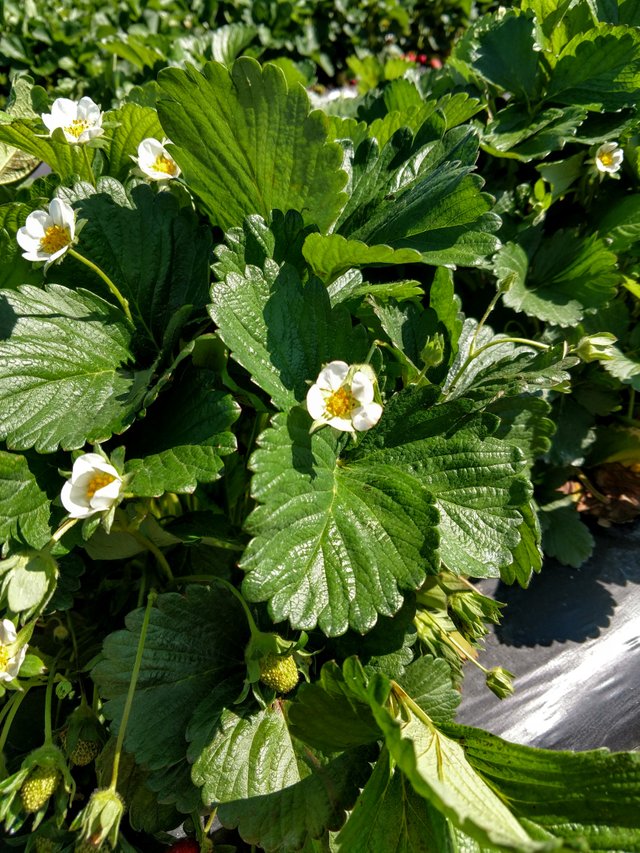 I love seeing all of the pretty little blossoms. With as many berries as were already ready, there are tons more waiting to come along! The ones we got today are not super sweet since it is still early in the season, but I think they are delicious. Nothing beats picking them straight from the plant and putting a sun-warmed strawberry right in your mouth!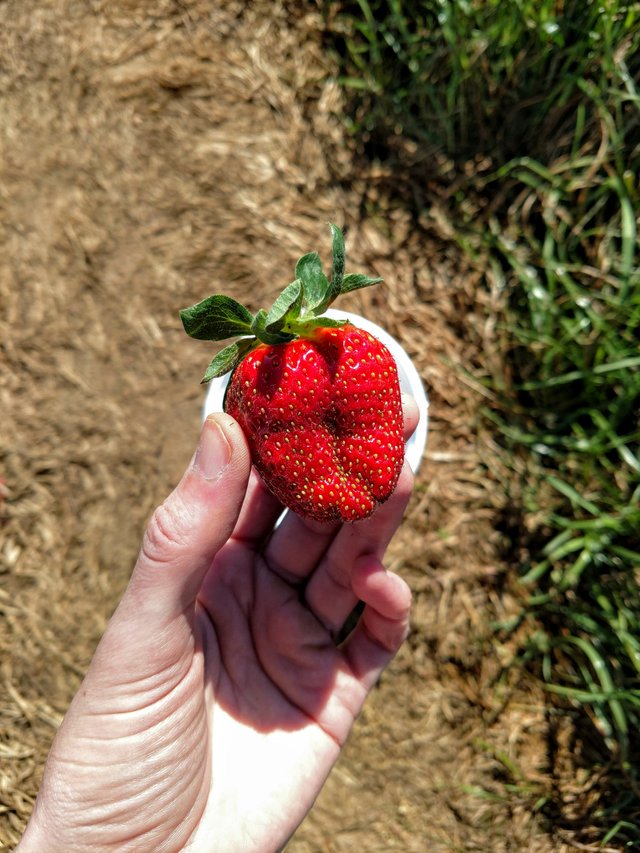 No shame in testing the merchandise before you buy it, right? 😉 Picking gets you a pretty good little workout, too, so no need to hit the gym today....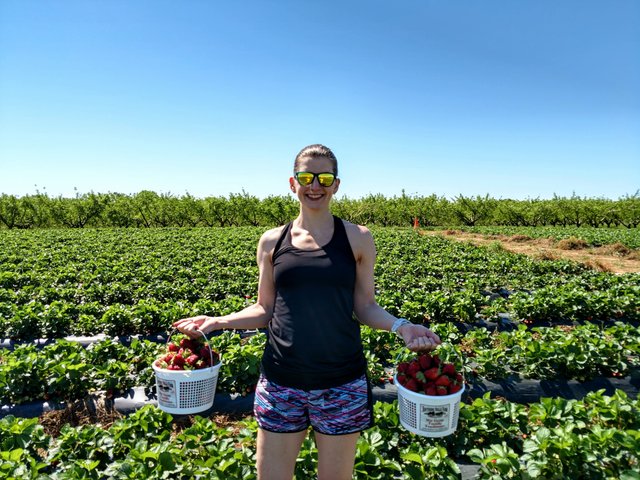 We picked 4 gallon-sized buckets for this first visit, so now it's time to figure out what I want to make! Luckily all my favorite foodies like @lenasveganliving, @proanima, @birdsinparadise, @lizelle, @puravidaville, @thekitchenfairy and so many others have great ideas for me! Wish I could share with you ladies!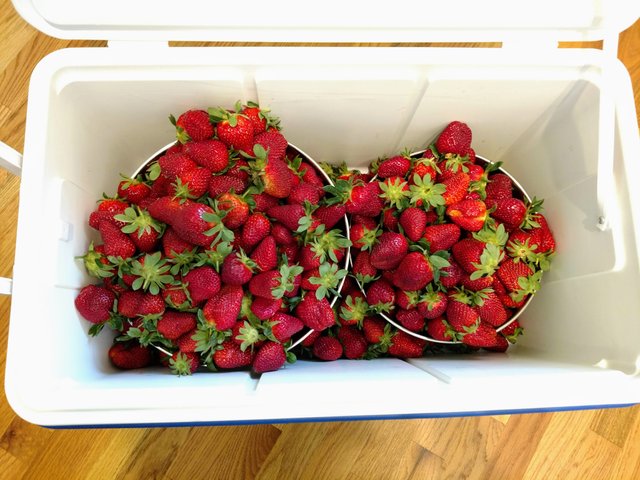 Don't worry, I'll be going back again before the season is out. I am ruined for store-bought strawberries now, so I like to load up the freezer while I can. Besides the delicious berries, it is just a wonderful way to spend a day--getting dirty, actually working for your food, and spending time in nature! Doesn't get a whole lot better than that!
And though @old-guy-photos isn't a stickler, here's an extra tree for #treetuesday!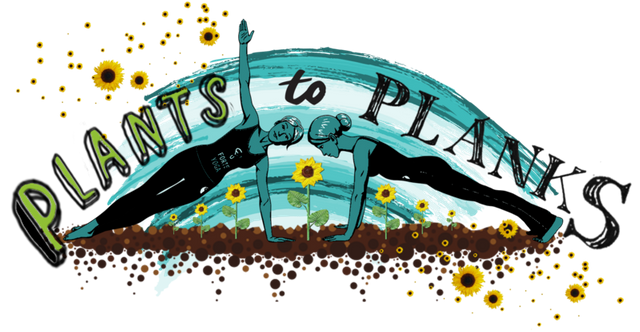 Banners by @zord189, @woman-onthe-wing, @dksart and @bearone for @steemusa