A couple of shots taken of an older friend as he takes a break at an abandoned cabin during a hot summer day while exploring his thousand acre property near Cordova mines in eastern Ontario.
Taken with a Sony a37 18-55mm lens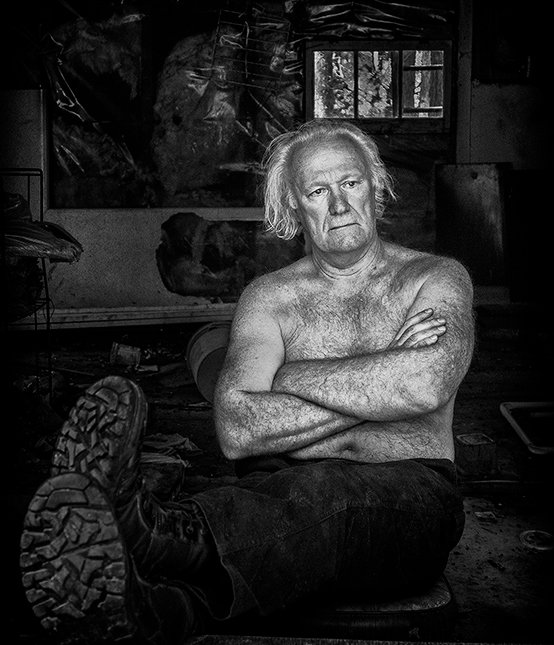 Below is a wider shot of the deteriorated cabin where much of the facade has been ripped off by extreme elements over the years. A bit of sepia treatment to go along with the rusty vintage feel.