Steemit Portrait Photography Contest Week 14 STARTS TODAY!!! 1st 2nd and 3rd place SBD PRIZES!!!!
Starting at 12:01 AM the NEW Theme is Couples Portraits
SOOOO, Show me your BEST PORTRAITS OF COUPLES STEEMIT!!!
You can interpret this how you will!! To qualify there needs to be at least 2 people in the picture!!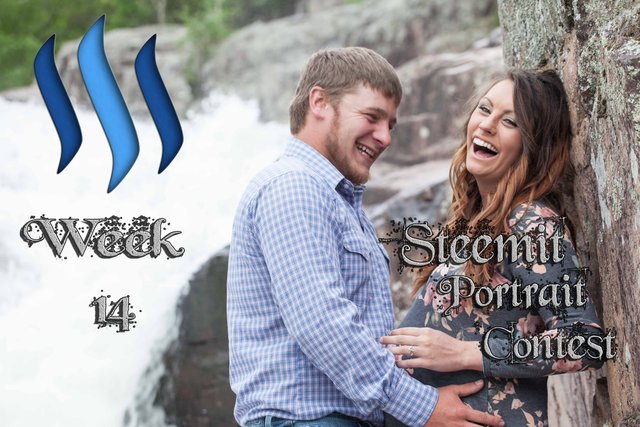 #portraitcontest is back in the 'trending' tags again with 122 posts generating 6,408.711 SBD!!!!! SO MANY AWESOME ENTRIES!!!!!!!!!!!!! We will be reviewing them all today and will announce the WINNERS tomorrow!!!!!


-Wikipedia.com
OFFICIALLY SPONSORED BY: @erodedthoughts
1st Place - 25SBD
2nd Place - 10SBD
3rd Place - 5SBD
You may enter as many times as you would like but only the best will be considered!!! Also please only enter your original work as a photographer or subject in the photo!! I will be checking for original work!
This is a weekly contest that starts at 12:01am Saturday morning and ends the following Friday at midnight!!
If you would like to enter please use portraitcontest as your first tag!! AND RESTEEM THIS POST!!!
Here are my wife's ( @melodyrussell ) promotional entries for week 13: (GO GIVE HER A FOLLOW!!)
https://steemit.com/portraitcontest/@melodyrussell/portrait-photography-contest-week-13-annabel-cash
https://steemit.com/portraitcontest/@melodyrussell/portrait-contest-week-13-entry-2-from-kail-s-maternity-session
Here are last weeks winners!!!
https://steemit.com/portraitcontest/@jasonrussell/steemit-portrait-photography-contest-winners-and-honorable-mentions-of-week-12
SHOW ME THOSE PORTRAITS OF COUPLES!!!!!!