This is it boys and girls
Can you feel it?
The clashes of those being against policing/regulating the reward pool with downvotes, those attempting to still continue gaming it, the curve making it harder and harder to hide away those thefts from the pool, them attempting to do anything in their power to continue their farming which in turn is costing them more ROI which they could've gotten trough curation instead. Them losing their face, reputation and digging themselves an even bigger grave they gonna have a hard time to crawl out of. Oh the beauty of code and rules coming together nicely, the cries of people bringing forth only the negative side effects of them and the lengths they can be taken to but forgetting to mention the beauty of it.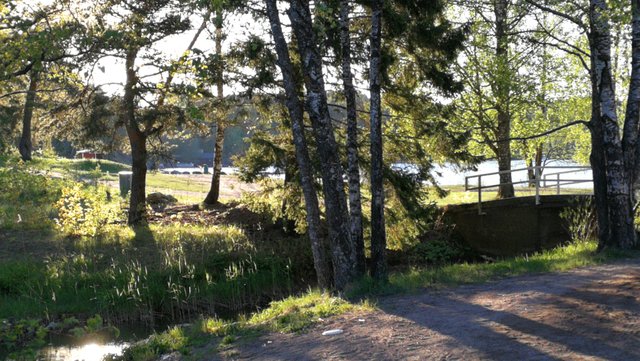 We're still early on and it's not hard to see the effects of it. There's a lot of accusations flying around from the defenders attempting to game the system and it's funny to see the lengths they'll go to just to get back on the cash cow even though they've had years to milk it and many have done so successfully. Greed is funny though as it never fulfills you, you'll always see them back wanting another one of those easy tastes of rewards. Isn't it like theft if you think about it? The reward pool is here for all of us to be shared, so those getting a bigger piece of it for way less effort than you or your neighbors because of some loopholes or old connections or just the nagging of asking for upvotes outside of Steem, does that just make you a jealous neighbor? That's what they'd like to call you to their nonexistent followers. :)
I do wonder if someone at some point in the future, if Steem gets big enough is going to go through some important changes and stages of it and just research the philosophy and psychology of behavior of people and accounts. It brings an even more interesting side to it considering many have that "protection" of anonymity on Steem similar to how random Youtube accounts say things to people they don't like they would never say to someone they meet face to face. Here it's kind of that squared times 9 when there's financial incentives allowed.
Through all of this I try to not take it personally, could've been anyone else and there are many others in my position who are trying to filter the rewards by content/effort and are aware of what may or may not go down behind the scenes. It's a bit sad there's not as much cooperation with this from other language communities as they don't seem to understand the beauty of the downvotes and how they keep users improving their content if they want to continue earning that amount of Steem or at least put some more effort into sharing, networking and you know, helping the Steem ecosystem with it than just showing up, shitting two posts per day and spending the time that should've gone to generating timeconsuming content that holds people onto the site reading onto getting it as much more rewards as possible. If there was a effort/rewards post average award from steemitboard I'm sure we all know who some would be in the top 10 of, and it's unfortunate that so many up there would be from the korean community lately. Maybe they just need better curators or more users.
Anyway, even though a lot of retaliation, blame, hate is so focused on a certain amount of accounts I am certain that over time, over stake distribution, over the intial abusers losing out ROI over time because they just don't want to play the game everyone else is playing according to the new rules that should make this platform stick out from everything else and bring out its genius, I am certain that those who do good and continue to do so will overshadow the bad and only bring to light even more the ways those "haters" behave. It's going to be a fun ride and I'm having a blast so far watching all the reactions. :D
PS! Steemit should place ads on steemd.com as well. ;P