Adsactly Education - Have We Lost Capitalism and Democracy?


It seems at times like Capitalism and Democracy are both slipping away from 'we the people'. Democracy utterly needs free and fair elections, an informed and engaged electorate, protection of minority rights and protection from government under the rule of law to survive. Likewise, Capitalism needs an available pool of workers and an energized work force to produce goods and services for a free and open market.
All of these requirements are under duress in various ways. Capitalism itself is under stress from itself. Bigger and bigger business that increasingly sees the labor pool and wages as an item to improve the bottom line. Democracy shows a possibility of devolving into Oligarchy or Socialism.


Have we lost Capitalism?


Workers
The workforce in the developed world is under assault. Good paying, skilled jobs become more and more rare as automation and outsourcing takes a toll. There is a seriously increasing pool of workers that can't earn enough to make ends meet and have utterly no options.
Office workers have it no better. A significant fraction of all jobs has been outsourced to the developing world where an ocean of talent can live well on a small fraction of normal wages in the developed world.
The story in the developing world is different but still fraught with pressure on the system. Those that land the rare and precious jobs have no job security and no hope for internal improvement. The employer can simply give your job to somebody that is willing to work for a little less per hour. The system creates a class of 'haves' to go with the 'have nots'. The two classes of workers are separated by a very small margin.
Small Business
Much the single largest employer throughout the world are small independent businesses. It doesn't matter where they are in the world, the pressure is on.
The race to the lowest possible price really hurts the small business. Where Wal-Mart can afford to sell an item with a very small markup and depend on volume to make money the small business needs to sell at a much higher markup in order to just break even.
Economy of scale is another area the small business gets burned on. Order a million units over the next year and the manufacturer will be more than willing to give you a discount based on the activity promised. Order 100 units and you pay the price as advertised. More pressure.
Any uptick in inflation can just crush a small business. Nobody likes raising prices every month, but the small business has to rely on a margin that is too small already and is forced to decide between making a profit or keeping volume. It's really a no win decision.
Investors
I'm not talking Berkshire Hathaway, I'm concerned about Mom and Pop and their retirement fund. The big funds and institutional investors can move in and out in a hurry and make a small percentage going both ways. Mom and Pop don't have the flexibility or the knowledge to do so.
Huge investors often dictate the direction and choices that corporations make, often to the detriment of the individual investors. There is a winner and a loser on every trade, sorry about your loss is just critical to small investors.
Small investors are often forced to live with investments that are doing things that are contrary to their own beliefs. Think Exxon/Mobile in the 80s, when they KNEW for an absolute fact that they were a part of a warming trend on earth. Profit to them meant keeping quiet about an environmental catastrophe of unprecedented proportions.
So, we see that all three legs of capitalism (work force, market, capital) are under some duress and in danger of failing. How goes Democracy?


Have We Lost Democracy?


There is some indication that we the people are losing touch with Democracy.
Do We Have Free and Fair Elections?
There are huge differences in electoral standards throughout the world. Do some countries do better at free and fair than others? No question, but all seem to put more and more restrictions on the electorate, whether it be via registration restrictions or lack of polling places in certain areas or gerrymandered voting districts there is a notable assault on free and fair.
Is the quality of representation good or even reasonable?
At the local level I can really only speak to the US in general and Arizona specifically but the answer to that is an unqualified yes. For the most part our local and state representatives are people that honestly care about and believe in the process.
At the national level our representation tends to be really concerned about being re elected and not so much in 'doing the right thing' everytime. National level politicians tend to be in search of career positions. Many are 'corporate sponsored' taking huge campaign contributions from specific industries which they then represent. Sometimes to the detriment of the people who elected them.
What about individual liberty?
Individual liberty is being eroded on a worldwide scale. Generally in the name of security and in the interest of the public good, individual rights are being removed. In the US all our rights as guaranteed in the Bill of Rights are being restricted. From the right to free assembly to free speech, they are all being restricted to a certain extent.
What is the state of Minority Rights?
Minority rights in the US are relatively well protected. The court system has done a pretty good job protecting all minorities and their rights. Legally, race, creed, color, gender and sexual preference truly doesn't make a difference. In practical terms it can and does matter, but that is changing.
Is there equal consideration under the Law?
As stated above Minority Rights are well protected by the courts. However, that doesn't necessarily translate to equal protection under the law. Blacks and Natives in particular have a much higher incarceration rate than the general population. Equal consideration under the law works well in general but there are specific areas of the country that tend to be less so.
Is taxation fair and equitable across the electorate?
Nearly every single person in the US would answer that question with a resounding no. But what is the truth?
The tax system in the US is horribly flawed. Of that there is no doubt. But when taken as a hole, it actually works fairly well. Groups get exemptions, and some get deductions that not everybody is eligible for, but it is administered with relative fairness.
What Can Be Done?
Are we destined to follow the masses to whatever comes next? Doomed to watch the erosion of Democracy? Kept from realizing the fruits of Capitalism by our station or education or position in life?
Not necessarily. There is hope, and not the least of which is the crypto world. The playing field is mostly level in crypto land, anybody with enough luck and skill and determination can find his or her way to a larger future.
Individuals matter. Much more than borders or classes or any of the hundreds of distinctions we humans have placed on each other. You can be an individual that matters in almost any nation on earth.
Cooperation rather than Competition
We can cooperate rather than compete with other individuals in any situation. Together we can do more than any individual and the returns are much greater for each of us. If things are going to change it's going to be a people powered revolution that does it.
Don't wait for someone else to make the first move. You can truly be the change you want to see. Start small and grow in your cooperative life. There is a whole new world out there if only you will rise to meet it.
---
Click on the coin to join our Discord Chat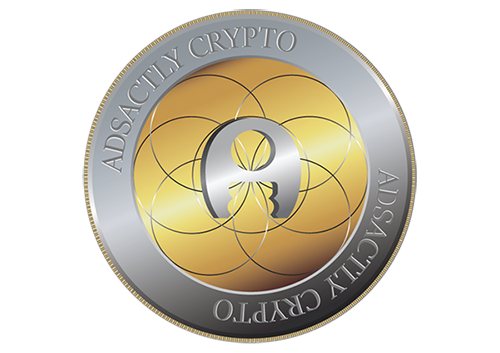 ---
Vote @adsactly-witness for Steem witness!
Witness proposal is here:



Go To Steem Witness Page
In the bottom of the page type: adsactly-witness and press vote.



Use small letters and no "@" sign. Or, click here to vote directly!
Thank you!

---