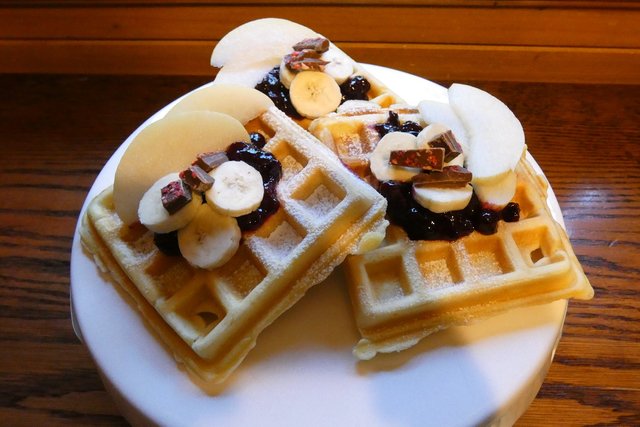 Gofry to zdecydowanie moje smaki lata, z dużą ilością świeżych owoców, konfitury no i oczywiście z bitą śmietaną lub jogurtem naturalnym.
Długo szukałam idelanego przepisu na lekkie, chrupiące gofry i mam! Chciałabym się nim z Wami podzielić, bo moim zdaniem są przepyszne :D Na jednym się nie kończy. Przepis znalazłam na kwestiasmaku.com , troszkę go zmodyfikowałam.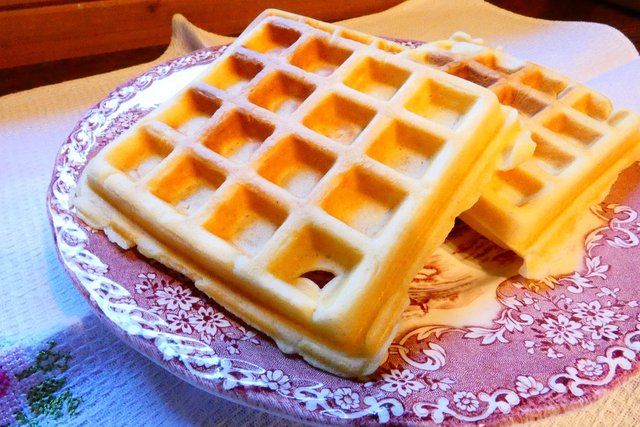 Gofry z owocami i konfiurą.
SKŁADNIKI
12 SZTUK
3 szklanki mąki pszennej
2 łyżeczki proszku do pieczenia
szczypta soli
0,5 łyzeczki pasty waniliowej
4 jaja
1 szklanki oleju np. kokosowego
2 i 2/3 szklanki mleka np. ryżowego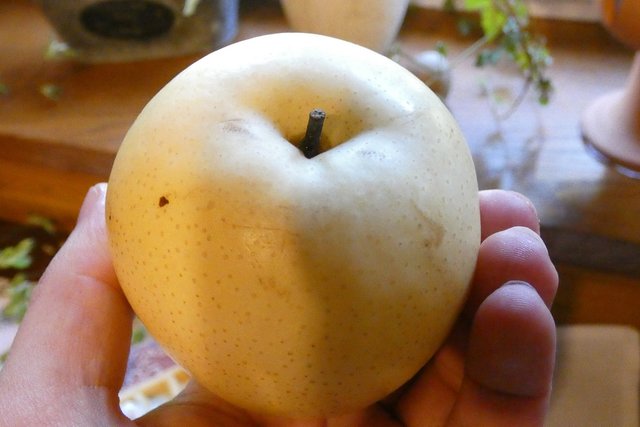 PRZYGOTOWANIE
Mąkę wsypać do miski, dodać proszek do pieczenia, sól, pastę waniliową.

Wszystko wymieszać a następnie dodać jajka, olej roślinny oraz mleko.

Zmiksować mikserem na gładką masę, tylko do połączenia się składników.

Rozgrzać gofrownicę. Gofry piec przez około 4 minuty lub przez czas podany w instrukcji .

Nakładamy ciasto chochlą i rozprowadzamy ciasto dokładnie po całej powierzchni.

Gofry po upieczeniu odkładać na metalową kratkę, aby odparowały .

Podawać z ulubionymi owocami i bitą śmietaną.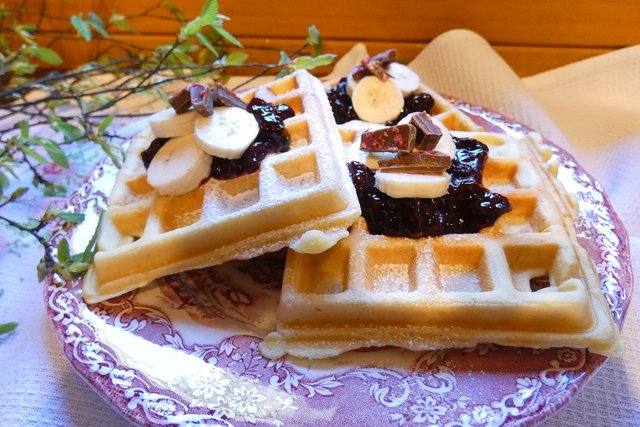 GRUSZKA CHIŃSKA.
Jest to Azjatycka gruszka, znana jako chińska gruszka nashi, często przypomina jabłko . Spotykana w Chinach, Korei, Japonii i na Tajwanie. W smaku słodka i chrupka, soczysta, ciekawe połączenie gruszki z jabłkiem. Według mnie bardziej delikatna w smaku niż gruszki europejskie, idealna do deserów jak i dań wytrawnych.
W chłodym miejscu np. w lodówce może być przechowywana przez kilka tygodni.
Zawiera duzą ilość błonnika, który porawia pracę jelit, witaminę A i K oraz minerały takie jak; miedz i mangan.
W 100g miąższu zawiera jedynie ok 30 kcal!