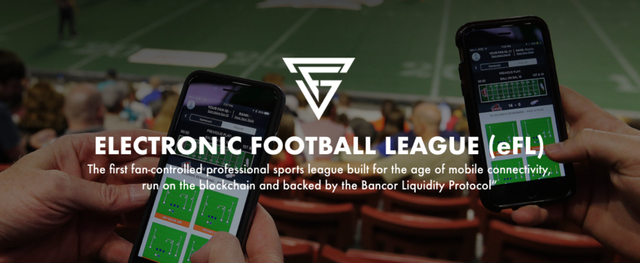 Aktualne airdropy przez nas przeanalizowane
Thrive
Thorium
Geinfy
Signals
Repu
Gladius
Robotix
---
Opis projektu
Projekt jest kierowany głównie do fanów footballu amerykańskiego w którym zostanie utworzona specjalna liga footbolowa nazywana FCFL (Fan-controlled Football League). Jest to pomysł wyjątkowo innowacyjny, ponieważ oddaje możliwość zarządzania zespołami w ręce fanów tej dyscypliny, która jest jedną z najbardziej rozpoznawalnych w USA. Koncept jest o tyle ciekawy, że fani nie dość, że będą wynagradzani za sukcesy swojej drużyny to również zwięszy się poziom emocji wśród odbiorców meczu.
---
Dane liczbowe
| Nazwa | Info |
| --- | --- |
| Ilość ogólna wytworzonych tokenów | brak danych |
| Ilość tokenów dostępnych w ICO | 40% wszystkich tokenów |
| Ilość tokenów możliwych do otrzymania | do 10 000 |
| Wartość w ICO/aktualna wartość | 0,11$ |
| Zakończenie airdropu | 09 Kwietnia 2018 |
| Przewidywana data otrzymania tokenów | Po zakończeniu ICO |
| Przewidywane pojawienie się na giełdzie | Do ustalenia |
| Czas potrzebny na otrzymanie tokenów | ok. 20 sekund |
---
Opis kroków do wzięcia udziału
Kliknij w link Weź udział
Podaj adres mailowy
Wprowadź nazwę użytkownika z telegrama bez symbolu @
Podaj adres portfela ETH
W polu zaznaczamy
Interested in our Private Presale? US accredited investors and most international investors are eligible. *
Yes - Please send me more info
No - I only like free tokens :)
Odklikujemy wszystkie checkboxy
Klikamy accept
Wchodzimy na maila i akceptujemy rejestrację.
---
Aby być na bieżąco z projektami znalezionymi przez nas zapraszamy do śledzenia naszych profili na mediach społecznościowych
Facebooku
Twitter
Instagram
LinkedIn
Życzymy udanych łowów i do usłyszenia jutro !
~ Mateusz