---
---
---
The firmament, the skies fits into its place.
Stars never fall out of their places,
The sun shines in its appointed time,
Both on the good and the bad,
Giving them life as its lights their day,
And the moon obeys the fundamental rule,
To govern the night.
---
Many waters and vast deeps,
Oceans flowing according to their courses,
Winds according to divine plans,
Programmed to do so in due seasons.
Rain and snow of the winter,
None falled out of its duty.
For he knows where they all fits into.
---
Years rolls by,
Time wasted for ages,
Milleniums had passed away,
But never stops his plans,
For in his sight,
There is no time.
Everything seems like a split seconds.
He called the mountains,
With millions of rocks out of the furnance,
Fires burning below the surface,
Where he kepts his own.
Each stones not missing their sports,
Housing the gems of the universe,
Gold, Diamonds, Silver and Nickel,
All came as precious gift of nature he made.
Everest picked its spot,
Mount Fuji chose its place.
---
Animals came forth,
He gave them the breath of life.
The birds in the air and the fishes in the deep,
Each knowing its place.
Science called it evolution,
But my God knows what he was doing.
Beasts never replace humans,
He made mankind above them all.
For he moulded us out of love.
In his own image, he made us all.
---
Nobody could give this kind of love,
A love so sweet from the maker.
Who created everything,
Out of perfect knowledge.
Giving each thing he created a role,
A task to play on earth, to suit us human.
Science call it the food chain,
Scholars also call it ecology.
He made them all to serve a purpose,
For he knows what he was doing.
---

---
Happy Weekend friends. Check out some of my latest Steem Blockchain writing below. I appreciate all the support I have gotten from you all!
---
---
---
FOLLOW-UPVOTE-RESTEEM AND MAYBE DROP A SUPPORTING OR CONTRARY COMMENT.....It's your friendly Neighbor @oluwoleolaide for Steem-Lagos-Nigeria-Africa-World!
---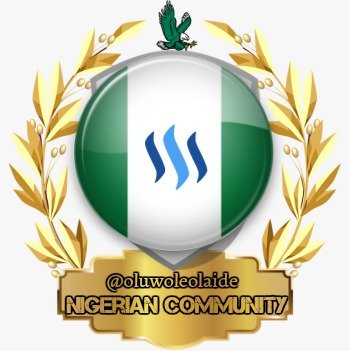 Badge was a Gift.