Ode to an Ancient Statue - Tribute to the English Romantics - Writers Block Poetry Contest Week 3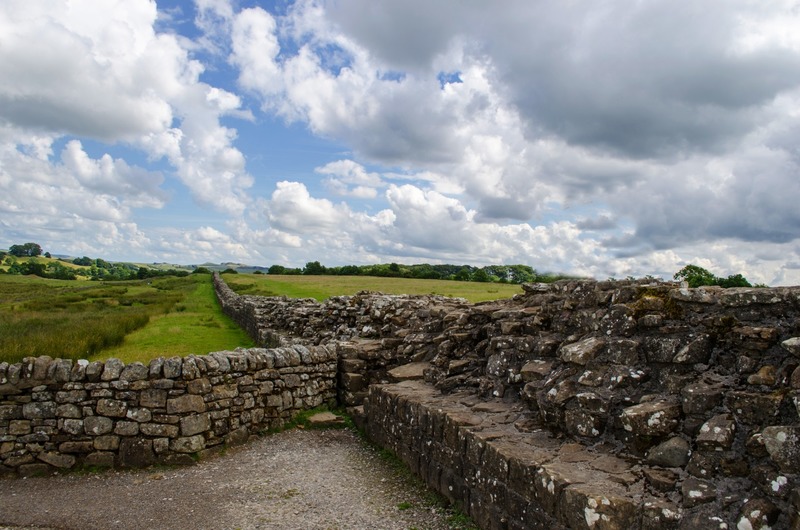 Dawn appears, and dawn is light,
Sol's smile splits the horizon,
The great yolk spills across the sky,
Finds farm hand's hand a'rising.
Empyrean shell leaks red then blue,
Time honored lines 'cross a furled brow,
The early bird moves a mouse or two
'neath his early plow.
A weather'd God tarries on a pillar,
The Roman testament to time,
Dutifully watches o'er the tiller
As he scores the field with lines.
A lonely cloud did wonder by
On journey born of vale and tree,
Shadow cast upon the sights he sigh'd,
Golden petals borne on the breeze.
An air of change upon the wind
Bothers not the painted lady,
Finds heaven in a flower's grin,
And a Duke to showcase daily.
Maybe, then, the perch'd cat,
A river winding 'cross a shelf,
Felt a ruffle, for the acrobat
Fell'd an urn of Greece, herself:
"Truth is beauty, beauty truth,"
And none know more than the floor,
Bearer of both the boots of youth
And statues and busts of yore.
A pillar weather'd, once fire's choice
Of leading flock to field,
Hence hath found a Latin voice
Calling manna o'er his yields.
A tenth and three of all he wrought
Bequeath'd, justly, to thee,
Then sun descends o'er Roman plot
Stone sentinel doth oversee.
God appears, and God is night,
The light that flees the sun,
A shirt cast 'cross a lavandière bin,
And the day begun is done.
---
This poem is born as a fun tribute to my earliest introduction to poetry, The English Romantics.
Each stanza is supposed to pay tribute to a different writer and poem that impacted an impressionable little tyke @carmalain7, making him fall in love with the form.

This was a fun piece to put together for @thewritersblock's Poetry Contest #3 and I'm so glad they are hosting such great prompts, inspiring me to dip into a style of writing I haven't attempted in a long time.
This poem would not be possible without the notes of @whoshim, @geke, and my unofficial mentor, @geekorner.
Also, my British Literature teacher in High School who instilled her love and passion for words through her teachings - any of you who are teachers are my heroes and I love you so much for the joy of learning you bring to this world, often to those who know little of it (such as my younger self).
In honor of the pieces that inspired me, if any of these stanzas in particular speak to you, please let me know in the comments! I will respond with the link to the poem that inspired the words.
I also wish to say that the line, "Truth is beauty, beauty truth," is a flipped version of the line from Keats's famous 'Ode on a Grecian Urn' and is arranged as such at the behest of my best friend and partner, an ancient greek and latin researcher. She wanted everyone to know that ancient art always has a story to tell, but we don't always put the pieces together in the right order, or have all the pieces.
The shattering of ancient art is inspired by my other best friend, my catte, Zarco, who shoves all things on my bedside table, off said table every morning in an effort to be fed sooner.
A bit of the messaging behind the sun descending on a once great empire, and the simple man who toils on without notice of the passage of time.
Thank you so much for your time and the read.
 


@isleofwrite logo design by @PegasusPhysics
header photo is CC0, Public Domain
portraits are CC0, Public Domain, National Portrait Gallery of London