.
PL-BLOG ZAPRASZA NA KONKURS.
NAGRODY ZA 11 SBD!
I KILKA MOICH REFLEKSJI O STEEMIT
(poniżej tekstu o konkursie :)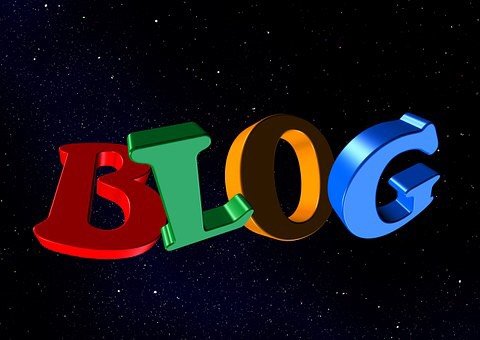 .
Witajcie moi Drodzy :)
Czy są wśród nas osoby pozytywne, chętne do wzięcia udziału w łatwym, sympatycznym i bezpretensjonalnym konkursie? Tak dla rozluźnienia atmosfery i lepszego poznania siebie nawzajem? :)
Z inicjatywy @mmmmkkkk311, który po raz kolejny postanowił wesprzeć następny polski tag na naszym kolorowym podwórku, dostałam pod opiekę tag #pl-blog.
Korzystacie czasem z tego tagu?
Ha, tak tylko pytam, ale doskonale wiem, że tak!
I to jeszcze jak!
Jak wynika z raportów i statystyk prowadzonych przez nieocenionego użytkownika (@jacekw), tag #pl-blog plasuje się na wysokiej 8 pozycji w rankingu (i ciągle pnie się do góry, wyprzedzając nawet inne, ogromnie lubiane przez nas tagi, takie jak pl-filmy, pl-nauka, pl-sztuka, pl-zdrowie, pl-muzyka itd... yghmm bez urazy :)
Zresztą zerknijcie proszę sami, na ostatni ranking tagów Jacka:
https://steemit.com/polish/@jacekw/najlepiej-wynagradzani-autorzy-w-popularnych-tagach-lipiec-2018
Ale, o co tak naprawdę chodzi z tagiem #pl-blog?
Wróćmy zatem do korzeni - przypomnę:
czyż Steemit nie jest platformą, która służy do blogowania właśnie??
Czemu wiec tego tagu nie używać jeszcze częściej?
Poza tym, z blogowaniem jest tak jak ze śpiewaniem (Jerzy Stuhr), czyli: "blogować każdy może".
Oczywiście, istnieje nasz Gigant i Wzorodawca, czyli Mistrz wśród tagów: pl-artykuły.
Kochamy go i notorycznie Aspirujemy :)
Natomiast, bywają takie chwile, (sytuacje, tematy czy refleksje) o pojemności mniejszej niż te ambitne 200 słów (wymóg tagu pl-artykuły).
Pewnie nikt z nas nie ma nic przeciwko ambitnym treściom,
sama też uwielbiam poczytać czy też napisać coś bardziej wymagającego.
Ale steemit to przecież także miejsce dla mniejszych wagowo treści.
Czasem mamy inspirującą ulotną myśl, którą chcielibyśmy się podzielić,
albo jesteśmy świadkiem jakiejś ciekawej sytuacji w metrze,
albo słyszymy uroczą rozmowę dzieci (#pl-dzieci, to też przefajny tag:),
albo coś nas mega rozbawiło..
To dlaczego tego nie opisać w dosłownie kilku słowach?
Ponieważ tag #pl-blog dotyczy życia codziennego, jest dzięki temu bardzo pojemny.
Zatem możemy używać tagu #pl-blog, także dla takich prostszych i -dla przeciwwagi do "artykułów"- także takich krótszych form.
JEDYNY WARUNEK to, by posty tutaj były wasze, autorskie, oryginalne!
Czy zabawne, czy refleksyjne.. to już obojętnie, byle były ciekawe, i niekonieczne długie.
I właśnie one będą wspierane głosem @mmmmkkkk311.
Zatem oficjalnie ogłaszam, że tag #pl-blog dołącza do projektu #perpetuummobile.!
(treści na tym tagu przeglądam regularnie już od pewnego czasu, i niedługo zamieszczę raport z dotychczas podbitymi głosem MK, postami.)
.
Ale tymczasem (wracając do KONKURSU :)
zaczniemy od czegoś naprawdę miłego i bezkolizyjnego.
Dzięki hojnemu wsparciu @mmmmkkkk311, aż 10 SBD jest przeznaczone na nagrody w tym konkursie!
Na czym polega konkurs?
Na prostej zabawie, czyli na dokończeniu sympatycznych i niekontrowersyjnych zdań :)
Co należy zrobić?
Należy stworzyć posta,
w który należy wkleić poniższą listę niedokończonych fraz,
i należy je..co?
DOKOŃCZYĆ!! :)
Taak! Tylko tyle. Takie to proste.
Nagroda jest w zasięgu waszych przemyśleń, waszej wrażliwości, waszego poczucia humoru i waszych klawiatur.
Zatem Do Dzieła!
.
DOKOŃCZ ZDANIE:
(pytania są całkowicie otwarte,
odpowiedzi mogą być długie bądź krótkie, jak wam w duszy gra)
-Utwór mojego życia to..
-To, co zawsze muszę mieć w lodówce to..
-Podróżowanie to dla mnie..
-Film, z którego nigdy nie wyrosnę..
-Gdy mi smutno, to..
-Książka, która zmieniła moje życie to..
-Mam ciarki, gdy..
-Nie wyobrażam sobie wypoczynku/ urlopu bez..
-Mój dom marzeń to..
-Przyjaciel, który przestaje być przyjacielem..
-Mój szacunek wzbudza..
-Góry są dla mnie..
-Marzenie, które jeszcze przede mną, to..
-Nic mnie ostatnio tak nie rozśmieszyło jak..
-Najprzyjemniejszy zapach to..
-Chciałbym aby ze świata zniknęło..
-Mój najważniejszy dzień jak dotąd to..
..
Proszę, nie bierzcie tych "pytań-zaczepek" ani, z jednej strony: śmiertelnie poważnie,
ani też z drugiej strony: trywialnie czy prześmiewczo.
Nagrodzone będą posty wartościowe, z poczuciem humoru, ciekawe, autorskie, oryginalne..
(etc.. wszystko jak wyżej :)
Zwycięskie posty będą nagrodzone w podziale:
1 Miejsce - 5 SBD
2 Miejsce - 3 SBD
3 Miejsce - 2 SBD
(i jedna nagroda pocieszenia za 1 SBD ode mnie, o ile zajdzie taki przypadek,
bo może pokryje się ze zwycięskim postem, wtedy ta nagroda zostanie o te 1-kę wzmocniona :)
Acha,
i nie musicie w jakiś konkretny sposób tytułować swoich prac,
wystarczy, że wkleicie tu poniżej link do swojego konkursowego artykułu.
Resteem także mile widziany, (jeśli chcecie się podzielić pomysłem zabawy z szerszą publicznością i waszymi znajomymi), ale też nie jest konieczny.
I w ogóle to: PEACE I LUZ.
...
.
Aaa skoro już przy tym jesteśmy, to
na koniec jeszcze słówko ode mnie:
GARŚĆ REFLEKSJI
Większość z Was tutaj ma "jakieś" poglądy.
(jakieś - w odróżnieniu od "nijakich, bezpłciowych, bezrefleksyjnych: nie wiem, nie znam się, pijany byłem")
Większość ma poglądy, bo większość z Was to ludzie ciekawi, myślący, wartościowi, mający coś do powiedzenia.
Macie pasje, zainteresowania, talenty, fantastyczne poczucie humoru i ogromną wiedzę.
Wiem to, bo od jakiegoś czasu Was tu obserwuje i chętnie czytam :)
Bardzo się cieszę, że tu trafiłam i mogłam Was choć trochę poznać
(z artykułów, z komentarzy i z Waszych profili choćby).
Ale czy naprawdę musimy mieć tu, na naszej polskiej Wyspie, takie konflikty, obozy i barykady?!
Serio?
Nie da się pogadać bez nerwów, ubliżania, flagowania, wyśmiewania, wytykania?
Czy w realu nie macie oddanych przyjaciół, z którymi wypiliście niejedno wino, przegadaliście niejedną noc, i nieraz dyskutowaliście do świtu o losach świata?
I Wcale niekoniecznie mając z nimi identyczny światopogląd?!?
Wartościowi ludzie zwykle maja już w miarę ustalone przekonania - to fakt;
ale wartościowi ludzie, mają też zwykle otwarte umysły, nie są zakuci i zaślepieni.
Dopuszczają inny światopogląd, oraz ślad możliwości własnej pomyłki,
dopuszczają opcję, że jednak ich stan wiedzy, wierzeń czy przekonań, może zostać poszerzony, uzupełniony, ubogacony.
Możemy przecież mieć odrębne przekonania na temat: zdrowia, diety, wychowywania dzieci, polityki, religii, hajsu czy wreszcie botów, etc..
a mimo to nadal się lubić, wspierać, i rosnąć w siłę?
Czy my zawsze musimy być skonfliktowani?, i w granicach naszego kraju i poza nim?
a nawet w świecie wirtualnym??
Nooo, ja was proszę.
Miejmy trochę dystansu.
Nie jesteśmy przecież tu za karę :)
..
A teraz zapraszam na konkurs,
piszcie co tylko chcecie w tagu #pl-blog, byle były to treści autorskie i wartościowe,
zabawne albo refleksyjne, długie bądź krótkie.
Aby coś wnosiły do naszego wspólnego życia.
Wspierajmy się, rośnijmy w siłę.
Lubię Was!
...
ach, jeszcze
TERMINY:
Opublikowanie postu konkursowego - 1 sierpień.
Na zgłoszenia czekamy tydzień, czyli do 7 sierpnia 23.59.
8 sierpień to dzień opublikowania zgłoszonych prac,
i tygodniowy czas na głosowanie, czyli do 14 sierpnia 23.59.
15 sierpień - opublikowanie nagrodzonych prac :)
POWODZENIA!!
Autorka tego postu zastrzega sobie prawo do zmiany regulaminu konkursu :) bo czemu nie.
.