HTC ogłosiło niedawno, że pracuje nad nowym modelem smartfonu innego niż wszystkie. Innego, bo wspierającego technologię blockchain. Jak widać coraz bardziej technologia blockchain zaczyna wbijać się w nasze życie. Ale czy to nowość w smartfonach? Nie i myślę, że HTC nieco się spóźniło ale o tym później.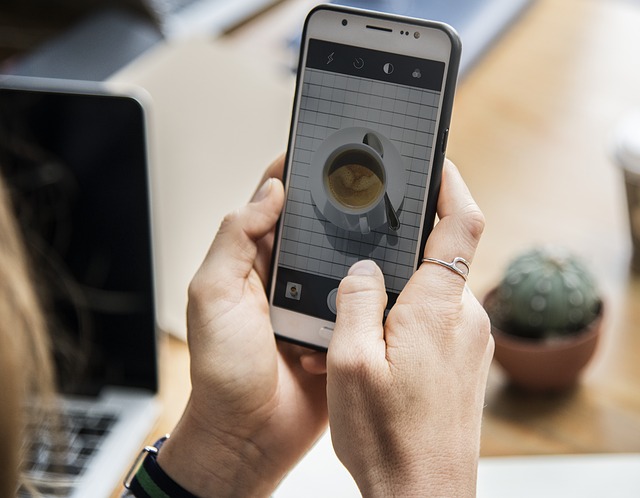 Takiego smartfona jeszcze na rynku nie ma? Nowy model HTC pod nazwą Exodus pozwoli korzystać z telefonu jak z bezpiecznego, cyfrowego portfela na kryptowaluty. Początkowo będzie wspierał tylko kilka platform takich jak: Bitcoin, Ethereum, Lightning Networks, Difinity ale ma ich być więcej. Przez twórców model został sygnowany hasłem: "odzyskaj internet" i ma być prawdziwym przełomem na rynku. Zobaczymy, czy tak będzie ... ma już konkurencję.
         Telefon jako bezpieczny portfel na kryptowaluty. Chyba to już nie nowość ale tym razem będzie to sprzętowy portfel na kryptowaluty, więc faktycznie jest to nowość. HTC Exodus będzie uniwersalnym portfelem kryptowalutowym i aby zapewnić bezpieczeństwo będzie węzłem zdecentralizowanej sieci (prawdopodobnie dedykowanej). Jak mówi Phil Chen, przewodniczący projektu: "Chcę wreszcie zobaczyć świat, w którym konsumenci są prawdziwymi właścicielami swoich danych. Tożsamość, wiadomości, maile, historia przeglądania, cyfrowe portfele - to wszystko powinno być w posiadaniu użytkownika".
Czy możemy się spodziewać, że niebawem HTC wypuści również własną kryptowalutę? Skoro zbuduje dedykowaną sieć blockchain, to czemu nie własna waluta?
         Niestety puki co nie wiemy zbyt wiele na temat nowego telefonu jak i samego rozwiązania opartego o blockchain. Nie wiadomo, kiedy dokładnie HTC Exodus trafi na rynek. Tajemnicą pozostaje także jego cena. Stopniowo mają pojawiać się kolejne informacje. HTC chce za pośrednictwem tego modelu wprowadzić rewolucję na rynku ale czy im się to uda? Jak już wspomniałem mają konkurencję i moim zdaniem, z troszkę lepszą ofertą oraz potencjałem.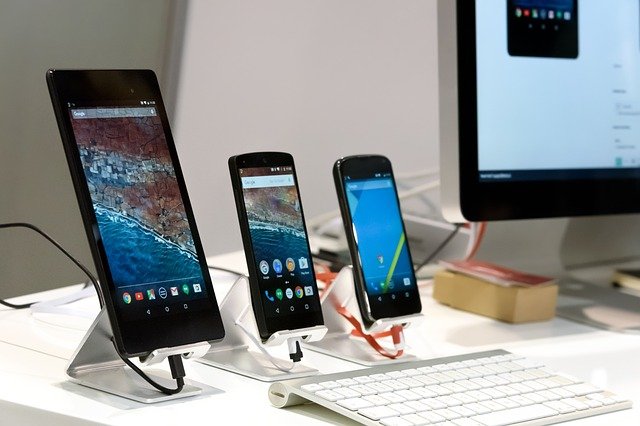 Sirin Labs również stawia na kryptowaluty
         Firma Sirin Labs już nieco wcześniej zapowiedziała, że chce wprowadzić na rynek urządzenia przygotowane z myślą o blockchainie. Nie tylko telefon ale też komputer stacjonarny, co w moim przekonaniu będzie bardziej interesujące, przede wszystkim dla osób zajmujących się kryptowalutami. Wszystkie urządzenia będą tworzyły dedykowaną, zdecentralizowaną sieć blockchain.
         O firmie Sirin Labs głośno zrobiło się na świecie za sprawą smartfonu o nazwie Solarin. Izrealski start-up nie poprzestał na tym i pracuje obecnie nad nowym rozwiązaniem o nazwie Finney.
24 kwietnia tego roku na Twitterze Sirin Labs pojawiła się wiadomość:
"Techniczne prace nad FINNEY są w 99% zakończone. Opracowujemy ostateczne szczegóły z FIH (Foxconn International Holding)"
FINNEY jest produkowany przez Foxconn i będzie korzystać z zmodyfikowanego systemu operacyjnego Android o nazwie SIRIN. Ich wizją jest "stać się światowym liderem w dziedzinie bezpiecznej elektroniki użytkowej typu open source, wypełniającej lukę między rynkiem masowym a gospodarką blockchain".
         Według Nimrod May, system operacyjny SIRIN, który jest systemem operacyjnym typu open-source, sprawi, że cały system będzie przyjazny dla użytkownika i stworzy "prosty, bezpieczny i usprawniony" interfejs użytkownika.
Zostanie również oparty na zachowaniu "Intrusion Prevention System", wbudowanym systemie bezpieczeństwa. Korzystając z blockchain, użytkownicy mogą zarabiać na zasobach telefonu, w tym na zasilaniu z baterii, nie martwiąc się o dane lub zabezpieczenia telefonu.
Finney będzie standardowo wbudowany Sklep Google Play, w którym będą zwykłe aplikacje na smartfony, a dodatkowo zdecentralizowany sklep z aplikacjami SIRIN LABS, które będą obsługiwały krypto-walutę między innymi jako płatność.
         W celu zapewnienia bezpieczeństwa danych, May powiedział, że to użytkownik jest odpowiedzialny za udzielanie lub odmawianie uprawnień, gdy aplikacja jest pobierana, a użytkownicy ponoszą odpowiedzialność za ich dane osobowe. Finney to innowacja, która pozwoli ludziom oszczędzać i przesyłać pieniądze bez potrzeby posiadania banku. Ponadto transakcje te będą bezpieczne.
W wywiadzie dla CCN, Nimrod May, CMO w Sirin Labs powiedział:
"Wybierając Foxconn do budowania FINNEY ... demonstrujemy chęć społeczeństwa do posiadania smartfona na rynku masowym, który jest w stanie bezpiecznie działać w ramach blockchain i kryptowalut".
Finney można już teraz zamówić za tokeny SRN ze zniżką 10% Cena jest szacowana obecnie na 999 USD.
         Nie uważam, że HTC jest przegrane w tej rundzie, bo moim zdaniem obie firmy są tu wygrane ... jako pierwsze wprowadzą na rynek coś faktycznie nowego i zapewne znacząco wpłyną na rynek (przede wszystkim kryptowalutowy).
Chyba można powiedzieć, że niebawem kryptowaluty zawitają pod strzechy. Zdecydowanie umocni to kryptowaluty i powiększy grono ich użytkowników.