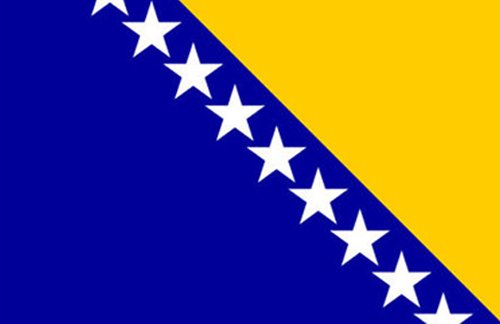 This is part of an on-going series to catalogue and report major criminal and unethical activities of DynCorp. A complete collection of known findings can be found on the Pizzagate Wiki's DynCorp page.
The hope is to provide the reader with historically factual, and well documented cases so that they may better understand why DynCorp has been a major subject of Pizzagate research and should be further investigated by federal law enforcement.
DynCorp, as well as other United States intelligence agencies and defense contractors, committed horrific atrocities in the Balkan states during the 1990s. Governments were overthrown, people assassinated, and drugs, weapons and humans were all trafficked in epidemic proportions. The whole event, particularly DynCorp's story, would later become the subject of the 2010 film, The Whistleblower.
It is important to note this is the same time and area in which the CIA also sexually assaulted and trafficked juveniles, which I mentioned in a previous CIA-specific article.
Testimony of Kathryn Bolkovac
The Huffington Post reported Bolkovac's testimony in two sex scandals involving DynCorp in Bosnia:
DynCorp was involved in a sex slavery scandal in Bosnia in 1999, with its employees accused of rape and the buying and selling of girls as young as 12.
Dyncorp, hired to perform police duties for the UN and aircraft maintenance for the US Army, were implicated in prostituting the children, whereas the company's Bosnia site supervisor filmed himself raping two women.
Kathryn Bolkovac also said in another interview:
There were many cases, but they were never prosecuted: Young girls from Romania, Ukraine, Moldova and other Eastern European countries being brought in to service the UN and military bases as sex-slaves.
The cases involved the officers from many foreign countries, including the USA, Pakistan, Germany, Romania, Ukraine, government contractors, and local organized criminals.
The human rights investigators were never allowed to fully investigate, the suspects were immediately removed from the mission or transferred to other missions. The young women were simply sent back to their home countries.
Source: Kathryn Bolkovac interview
Testimony of Ben Johnston
Air plane mechanic Ben Johnston who sued DynCorp had uncovered evidence that Dyncorp employees were involved in "sexual slavery".
Kelly Patricia O'Meara from Insight Magazine interviewed Ben Johnston. Johnston's longer account can be read here. Kelly Patricia O'Meara would report a DynCorp employee who:
owned a girl who couldn't have been more than 14 years old. It's a sick sight anyway to see any grown man [having sex] with a child, but to see some 45-year-old man who weighs 400 pounds with a little girl, it just makes you sick.
What happened to the whistleblowers?
Both Johnston and Bolkovac were fired, and Johnston was later placed into protective custody before leaving several days later.
Federal investigation
On June 2, 2000, an investigation was launched in the DynCorp hangar at Comanche Base Camp, one of two U.S. bases in Bosnia and Herzegovina, and all DynCorp personnel were detained for questioning. CID spent several weeks investigating and the results appear to support Johnston's allegations. DynCorp had fired five employees for similar illegal activities prior to the charges. Many of the employees accused of sex trafficking were forced to resign under suspicion of illegal activity.
As of 2017 no one had been prosecuted.
On March 11, 2005, however, at the Fiscal Year 2006 Defense Department Budget Hearing, Georgia Congresswoman Cynthia McKinney questioned Donald Rumsfeld, Secretary of Defense under President George W. Bush, about the US government's relationship with DynCorp, particularly after DynCorp was found to have engaged in woman and child sex trafficking. The revealing dialogue between McKinney and Rumsfeld can be found on YouTube. (Backup)
Perhaps by coincidence or her own actions in the Capital Hill Police Incident (the exact circumstances of which remain unclear), that would be Cynthia McKinney's last term in public office.(1)