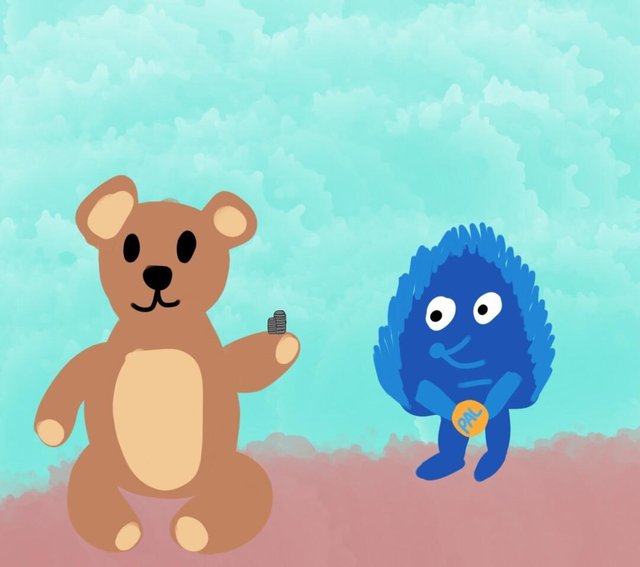 Spiky got his first PAL coin and he is wondering what to do with it. Will he buy something by using it or stake it. Lots of decision making came in his mind until he met this big bear holding some few cents.
The bear saw Spiky holding a PAL coin. His eyes enlarged and immediately spoke to Spiky. The bear wants to make a deal or transaction with Spiky.
The bear made an offer to exhange his few cents to Spiky with his Pal coin. In order to make Spiky agree, the bear said that he has a lot of coins compare to Spiky. So if they will exchange Spiky will be rich, the bear explained to Spiky.
The deal sounds good for Spiky, so they did it. Spiky was so happy that he thought he was rich because he is holding lots of coins. But he didn't know that those are just few cents compare to the big amount of 1 PAL coin..
Well Spiky chose the quantity over the quality.
I wonder what will be the reaction of his friends now.