If you want to see something before tourism develops and if you are adventurous and used to primitive conditions, then Pulo Aceh is the perfect place. *
---
When I'm and my colleagues intend to visit Pulo Aceh (Aceh Island), we plan to use the Papuyu ferry service based in the port of Ulee Lheue, Banda Aceh. A ferry has an average speed of 6 knots, takes about 1.5 hours to arrive at the Lamteng pier, Pulo Nasi.
On Monday morning July 9, 2018, at 9:00 AM we went straight to the Papuyu ferry ticket counter, not the ticket we got, but the information from the port management staff. "The Papuyu ferry delayed the departure due to bad weather, it is likely during the day will sail if the weather improves." After a long wait exactly at 11.00 AM, through loudspeakers, a voice was heard "The Papuyu ferry canceled leaving because the weather was getting worse."
Oh ... information is disappointing because the demands of our work must be in Pulo Nasi that afternoon. No other solution except renting a fishing boat that is leaning on the fishing port of Ulee Lheue.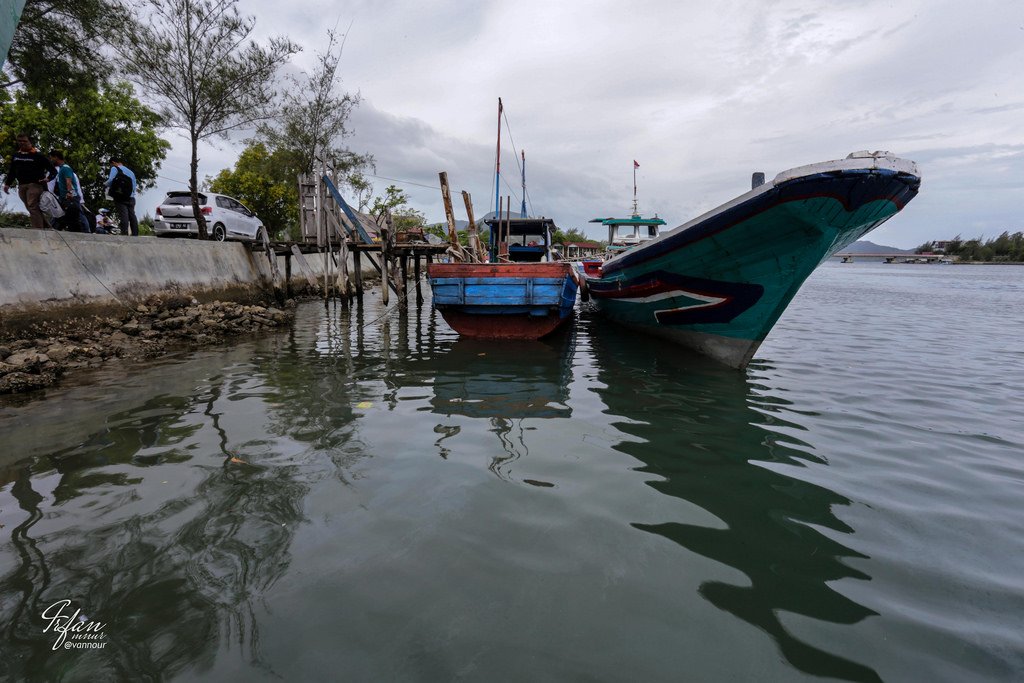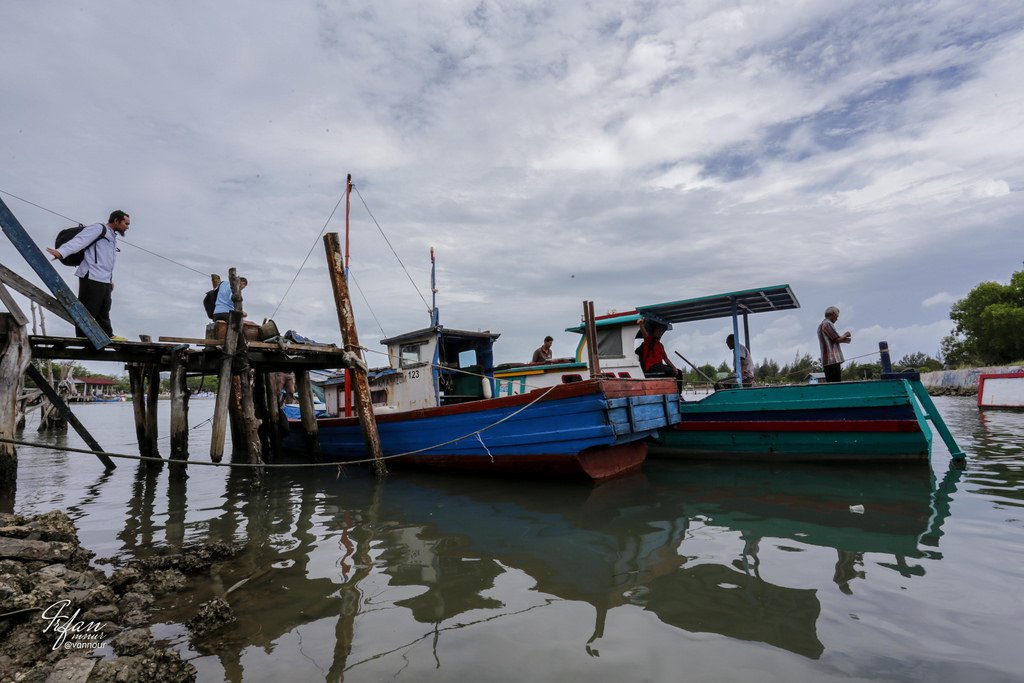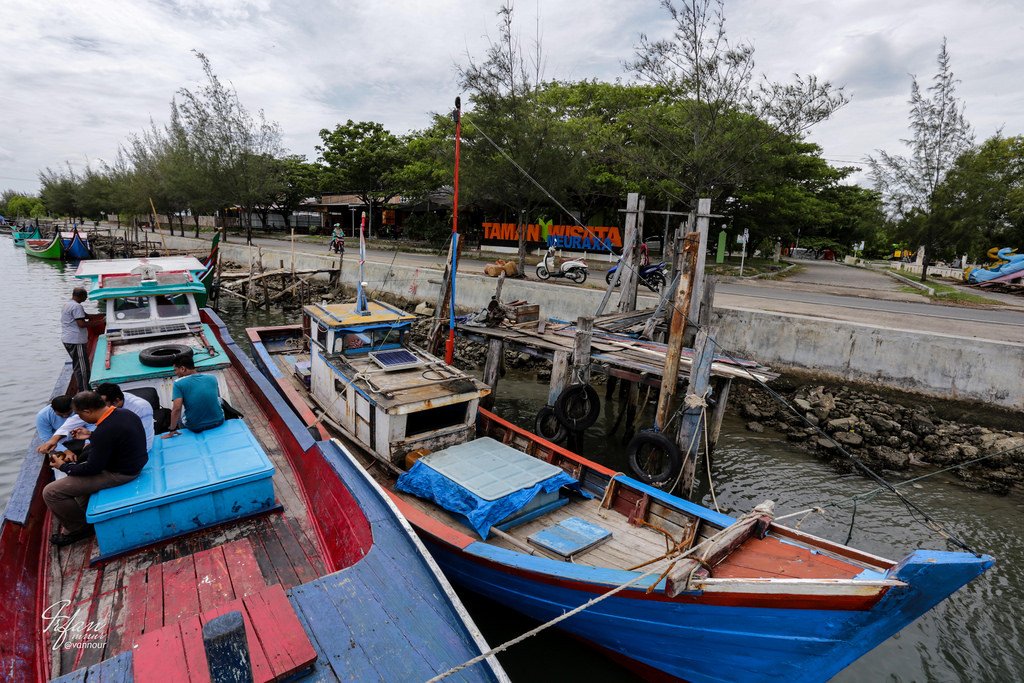 Yeah, that's the most appropriate solution
let's sail ...
A cool and tense experience sailed in bad weather with fishing boats.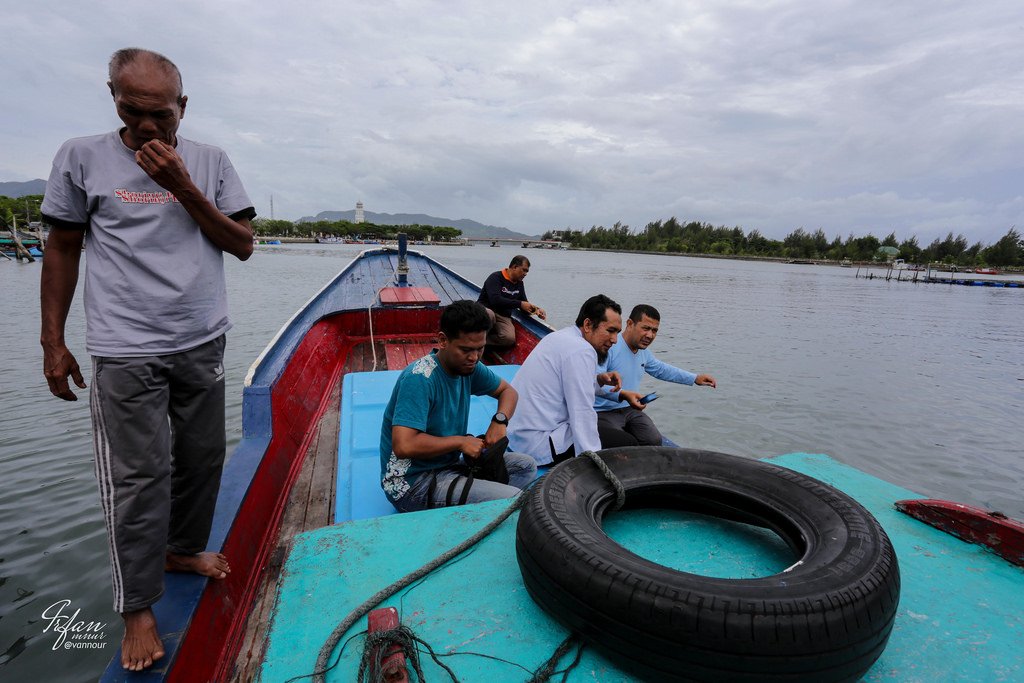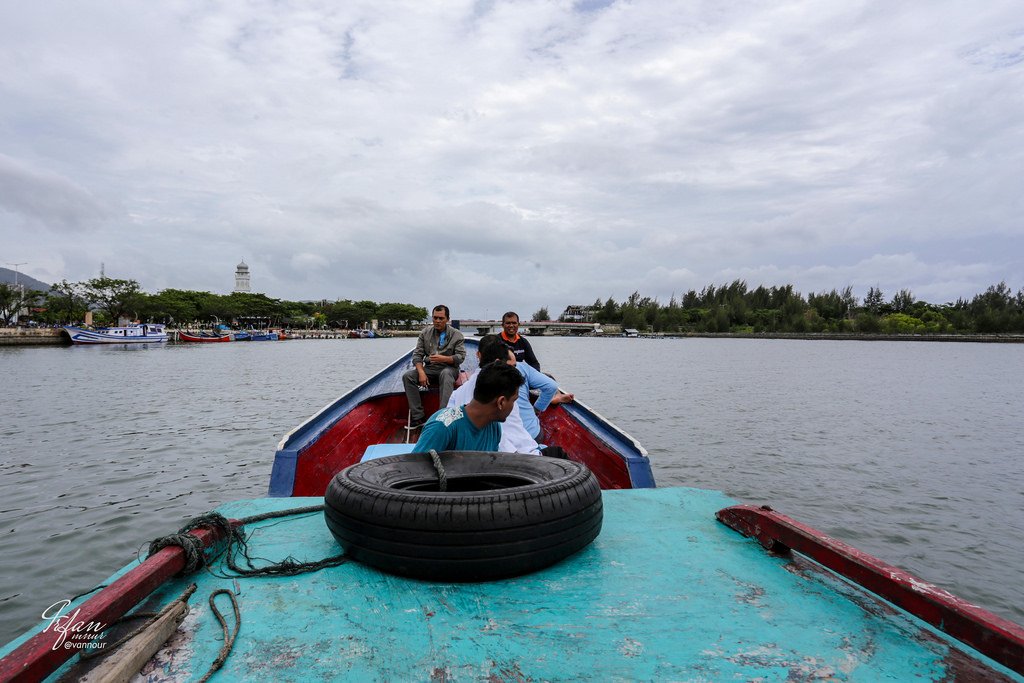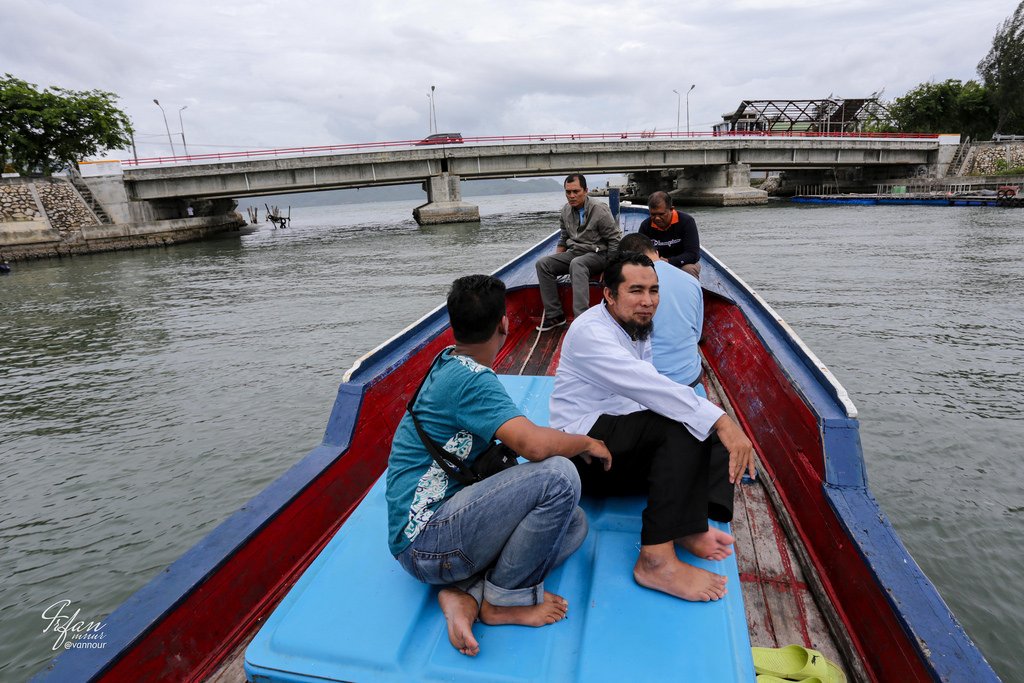 After passing under the Ulee Lheue bridge, we were immediately confronted with a view of the Pulo Aceh cluster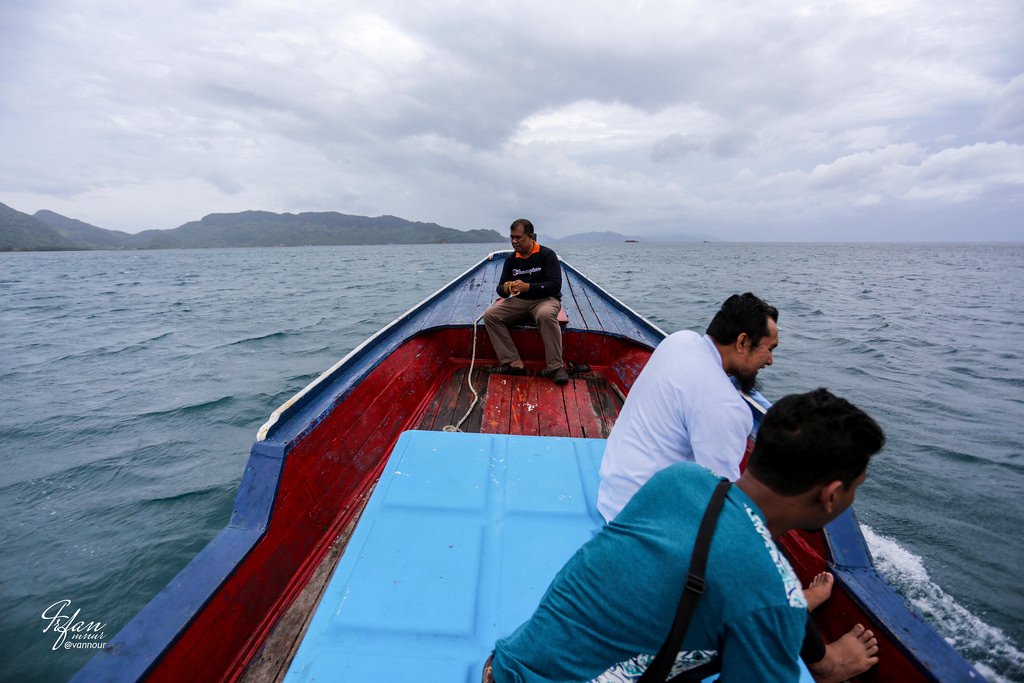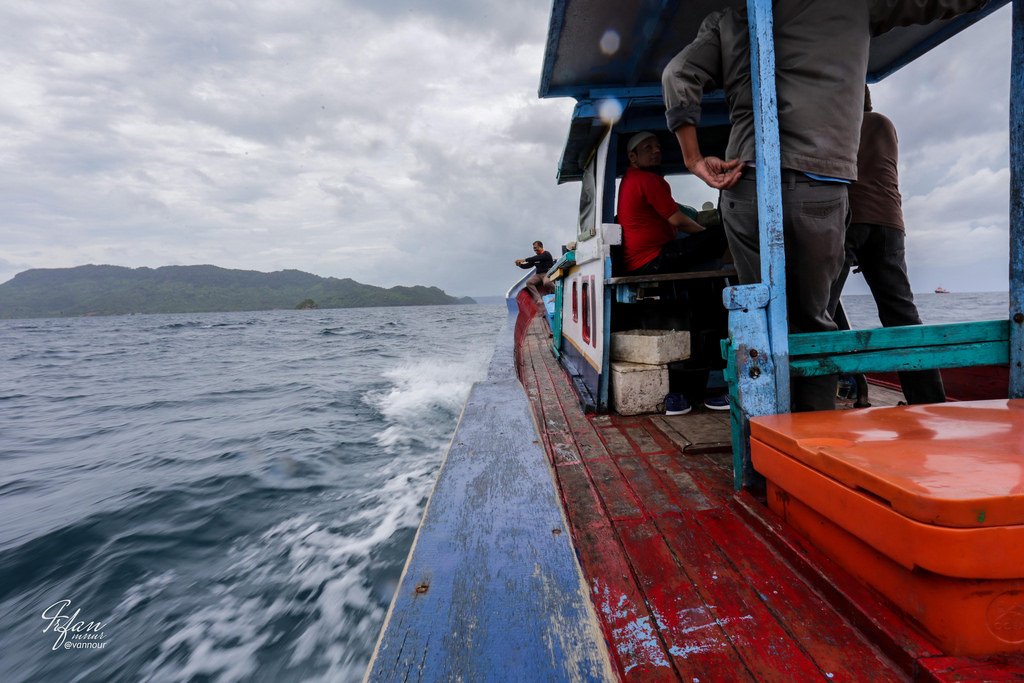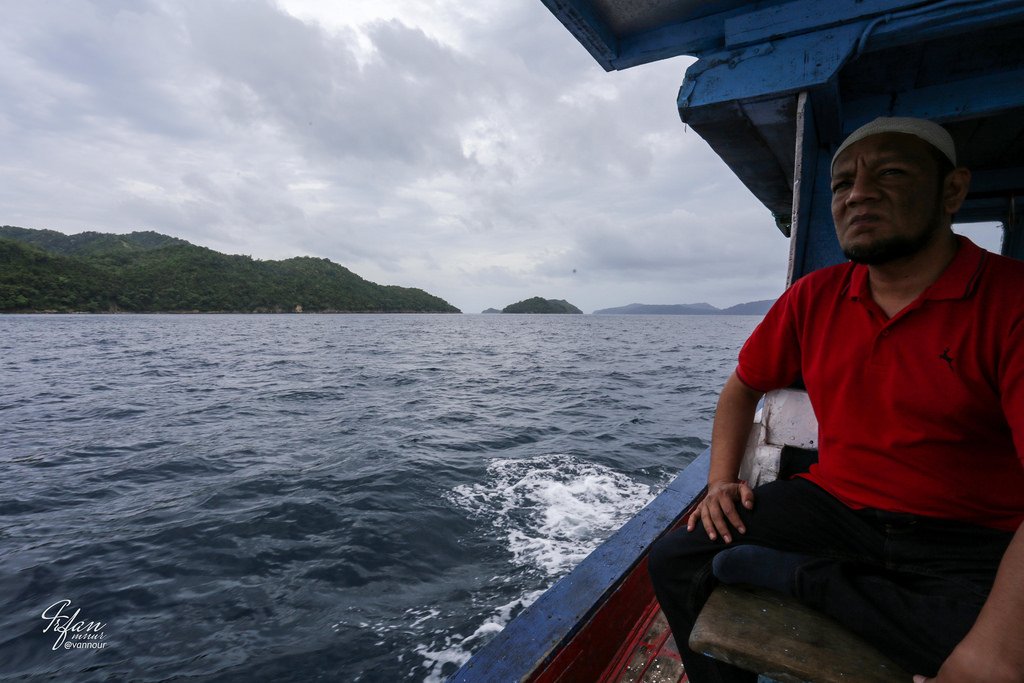 Bad weather after halfway
The video footage converted to GIF Animation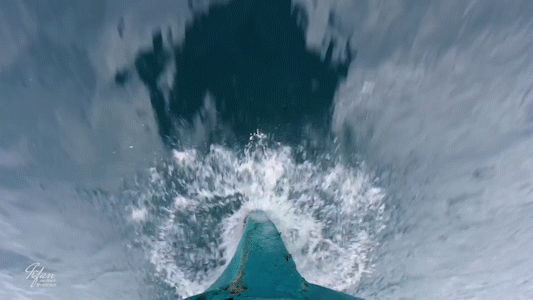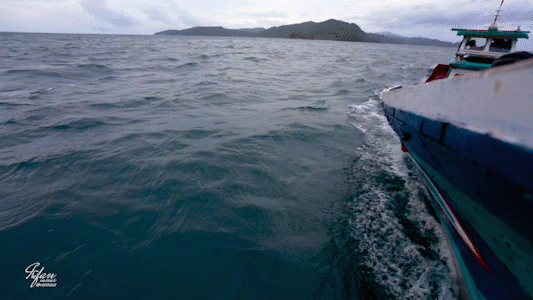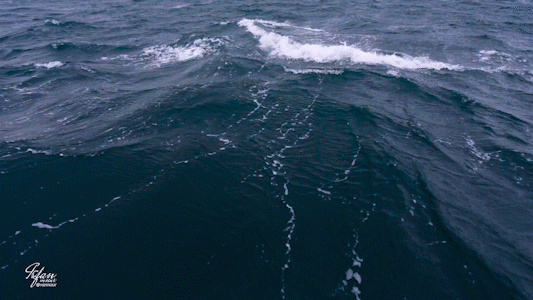 Prepare to dock at the Lamteng pier, Pulo Nasi.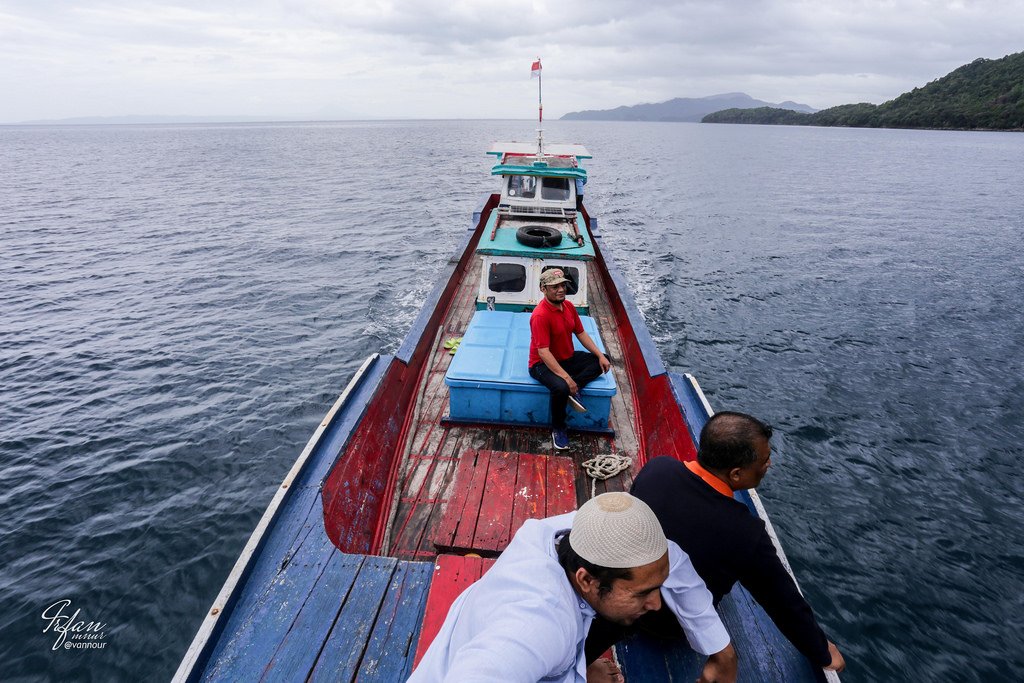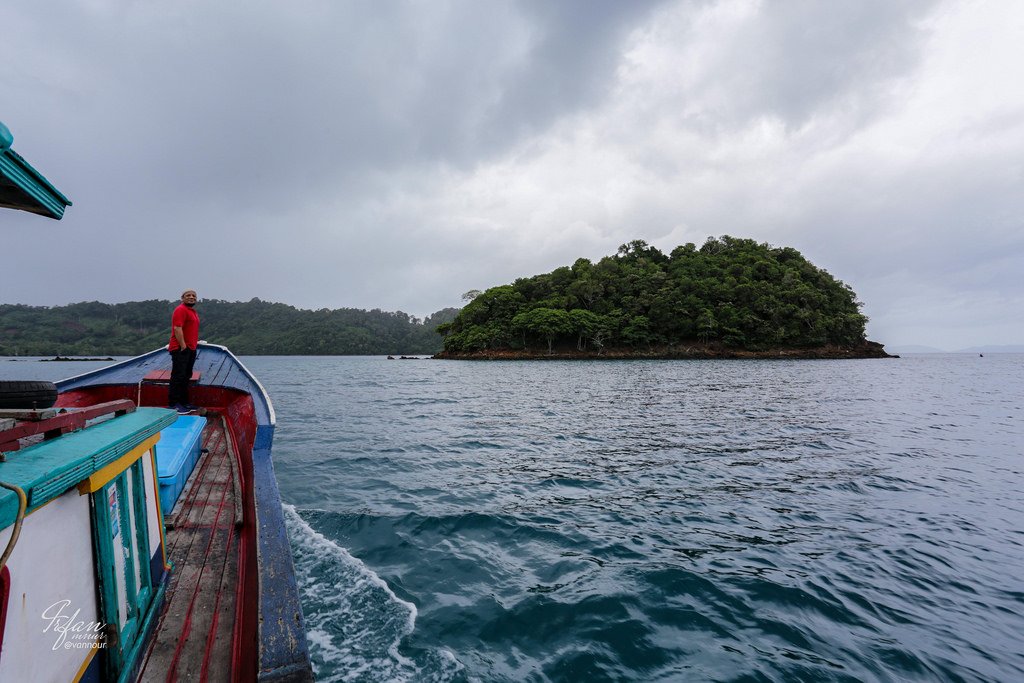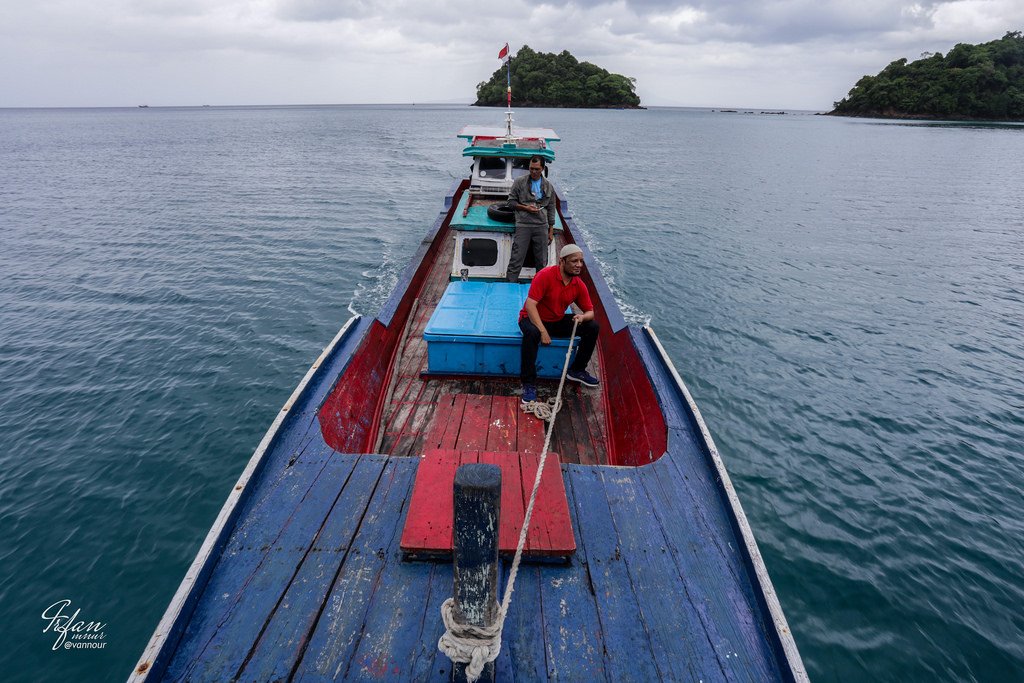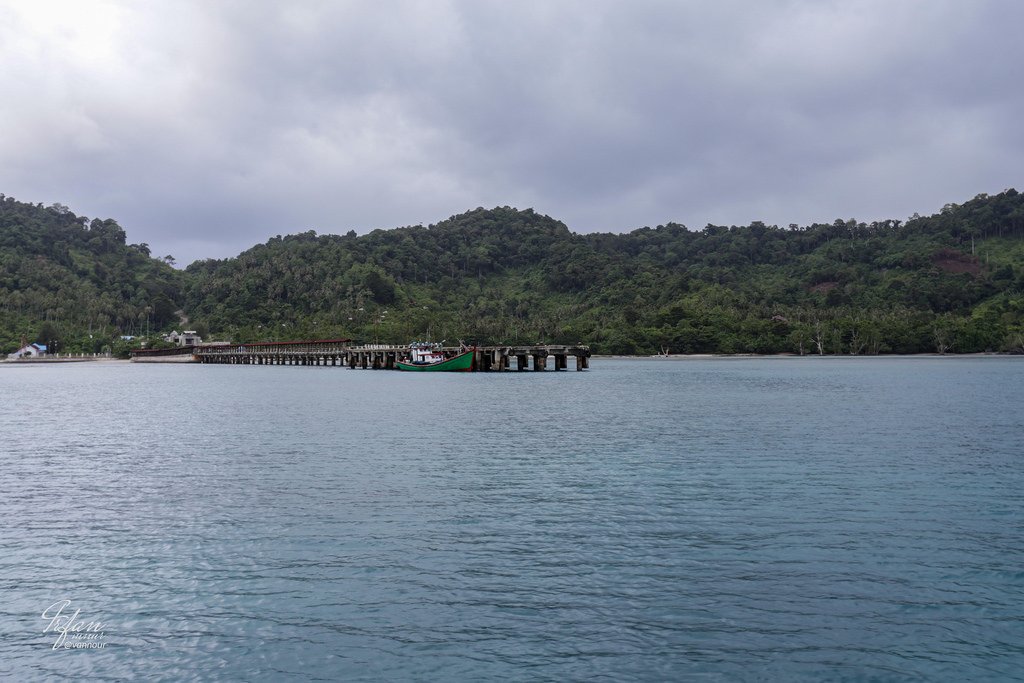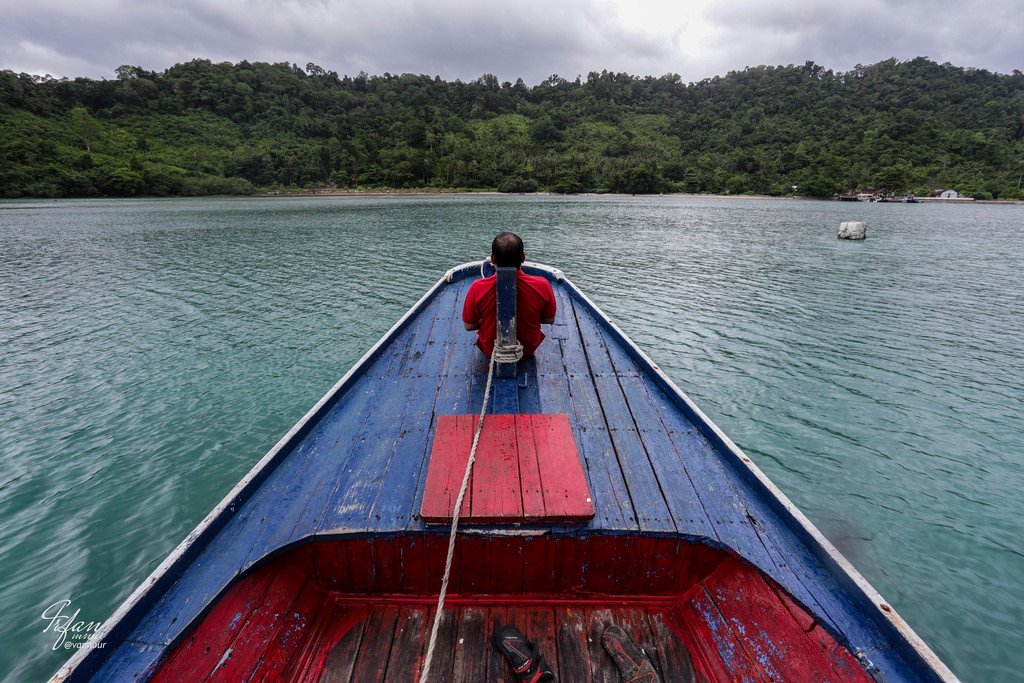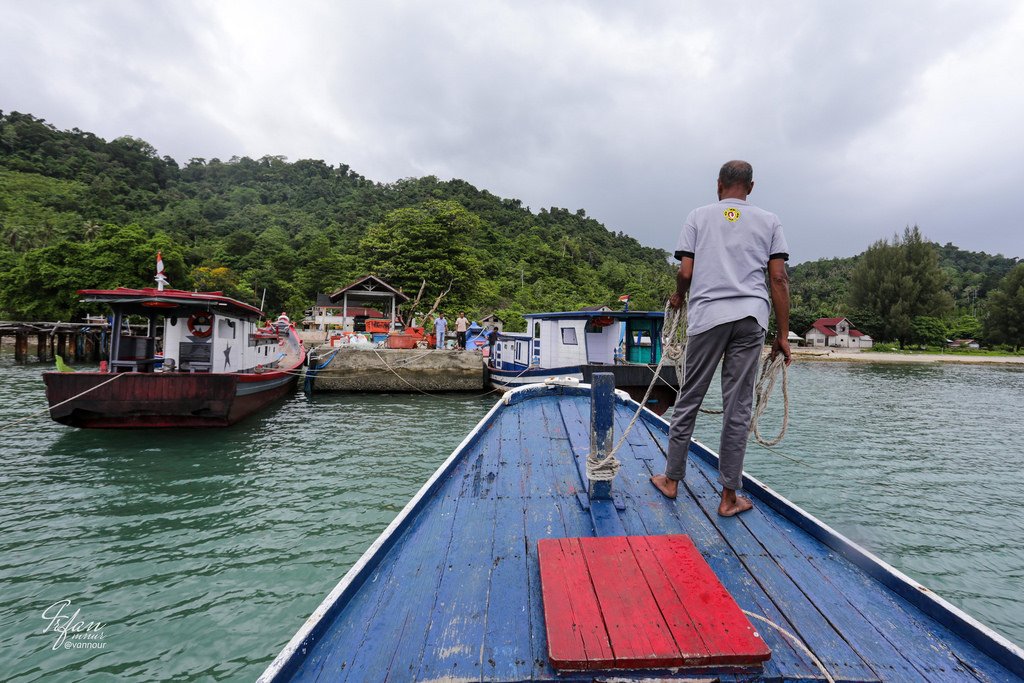 Welcome to Pulo Nasi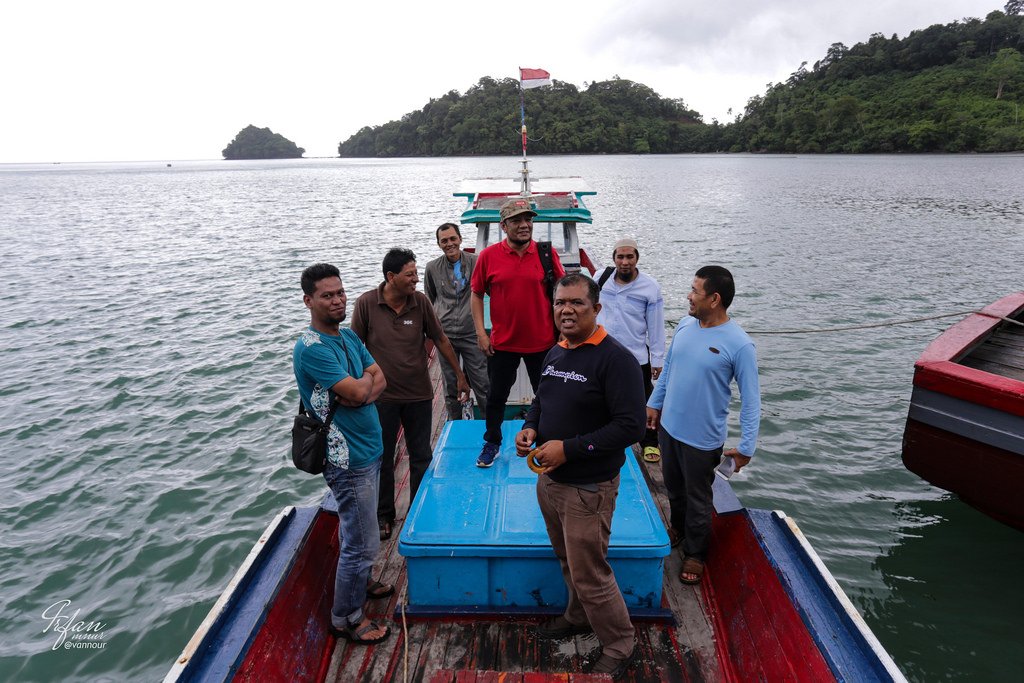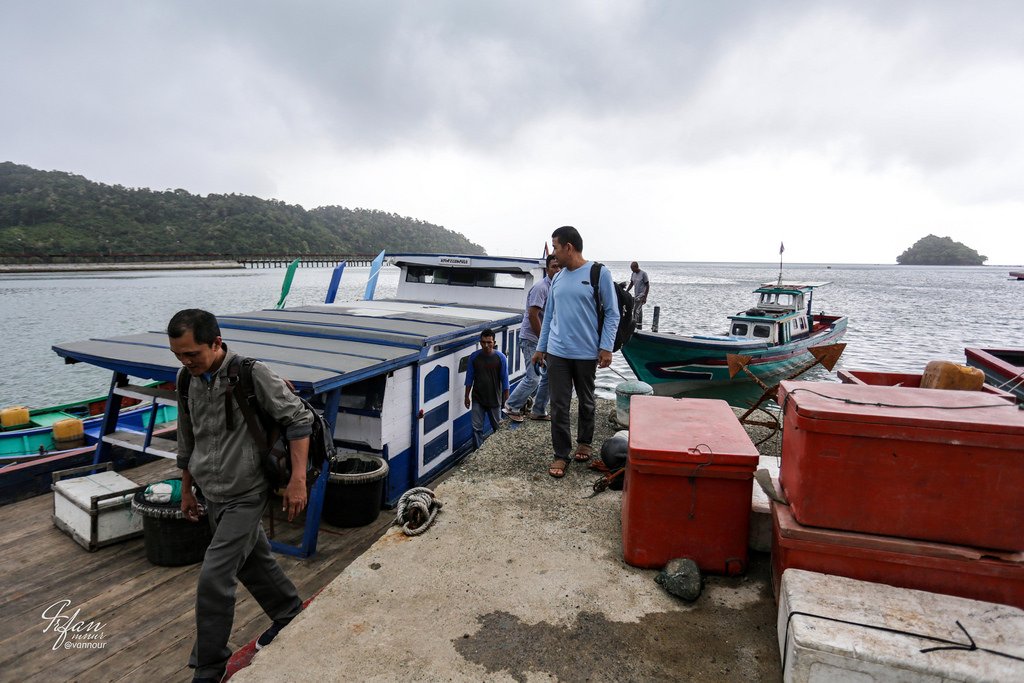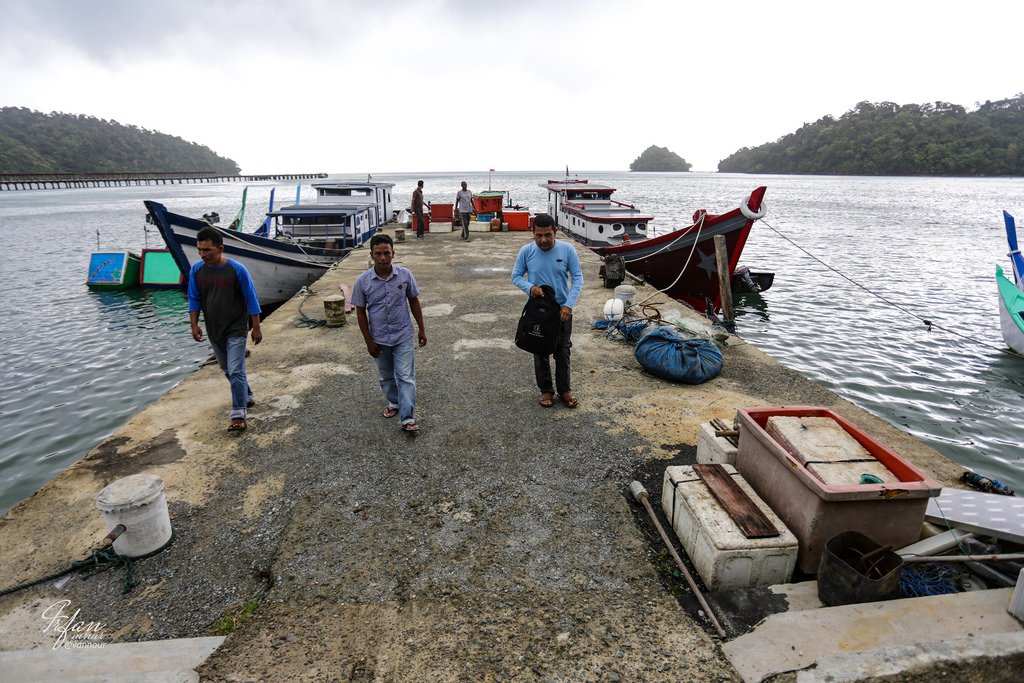 ---
I'll make several entries for Pulo Aceh, two large islands inhabited that is Pulo Nasi and Pulo Breuh.