In my traveling a few days ago to the tourist destination of Gapang, Iboih, and Rubiah Island from the center of Sabang city, about 5 minutes ride on a motorcycle I saw a View Point facility on the roadside, the BPKS logo on the signboard indicated that the government agency had built the facility located in the Krueng Raya village, Sukakarya district, Sabang City. BPKS is an abbreviation in Indonesian for Business Entity of Sabang Free Port and Free Trade Zone one of the government-owned non-structural institutions established under the Act.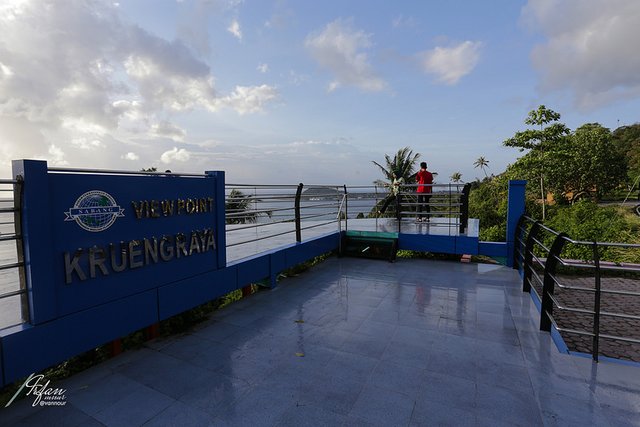 I was aroused to take pictures from the designated View Point, before taking pictures I noticed first, my mind said "this is a bad view point", but I still forced myself to take pictures from there.
Here's my shot from there: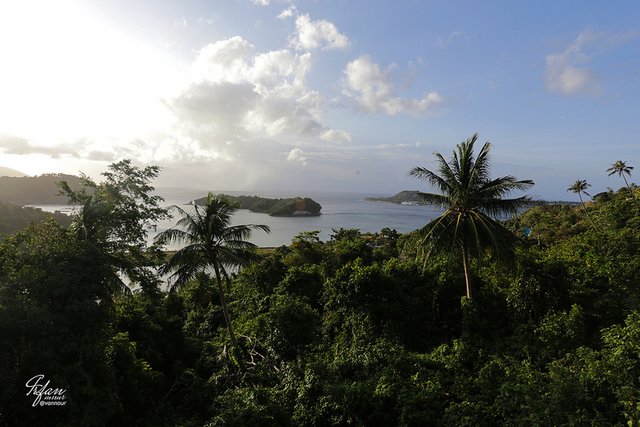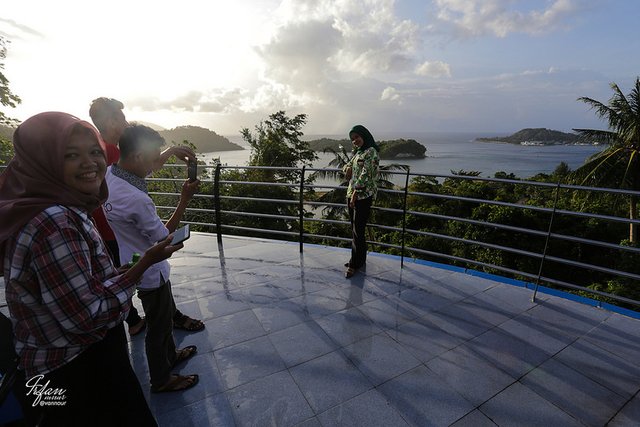 tourists are capturing moments in the view point
In my opinion, BPKS has determined a bad view point, because I've got a view point that isn't determined even more interesting, maybe this is also felt by other tourists.
Next photos of my view point for the same target: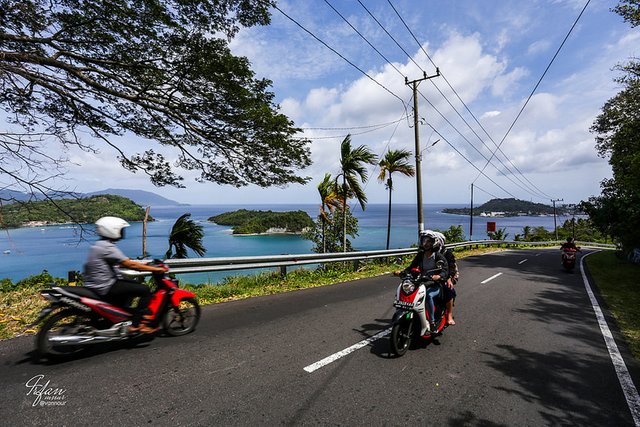 Sometimes people to violate the provisions to reach the level of satisfaction.
---
Taken on August 19, 2018
Camera: Canon EOS 6D
Lens: Canon EF17-40mm f/4L USM
---
I embed the location on the www.steemitworldmap.com