I have a bit of a new obsession, taking shots of mushrooms. Yesterday I went on another hunt in another forest than where I took the shots for the last two mushroom posts. I was hoping to find some other species here and I was lucky. Still not the diversity in species I was hoping but I got some new species here for some nice shots. As I was again wandering a bit away from the path on my mushroom hunt I had to walk trough some bushes and high grass. I was so filled with the search that I didn't noticed that I had Bidens seeds all over me, some sort of seed with hooks, so I had to do quite some picking before I could get in the car again. What a day to wear a rough surfaced coat. All together it took me a quarter of an hour to clean my coat and jeans but so worth it with the photo's I just took in mind. And on the plus side, me trying to get them all off gave all the people that drove by a big smile. I was making some weird moves trying to get them of my back.... But back to the subject of this post, mushroom shots. Hope you enjoy them.
---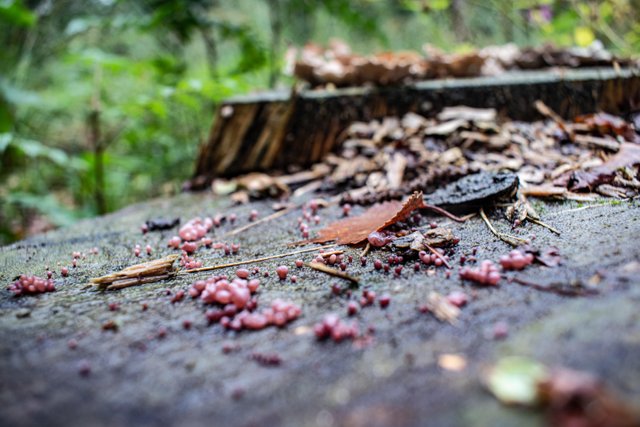 ---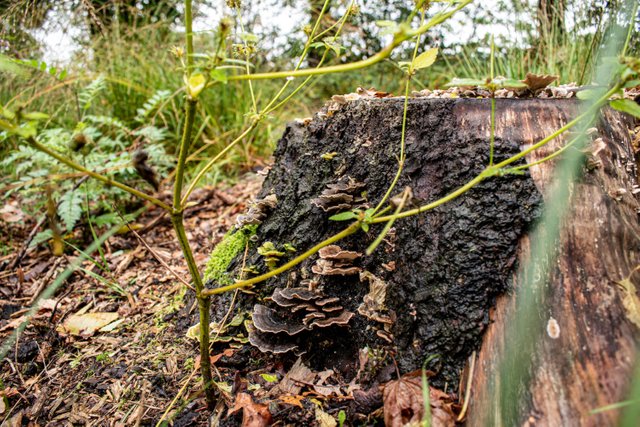 ---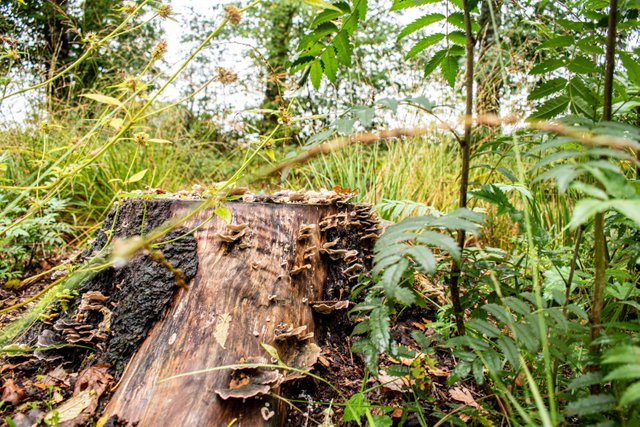 ---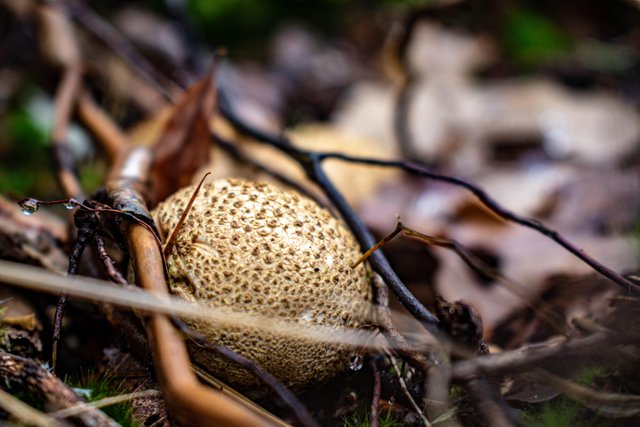 ---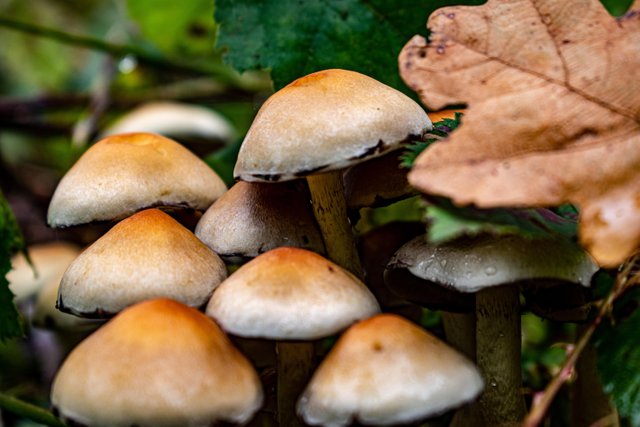 ---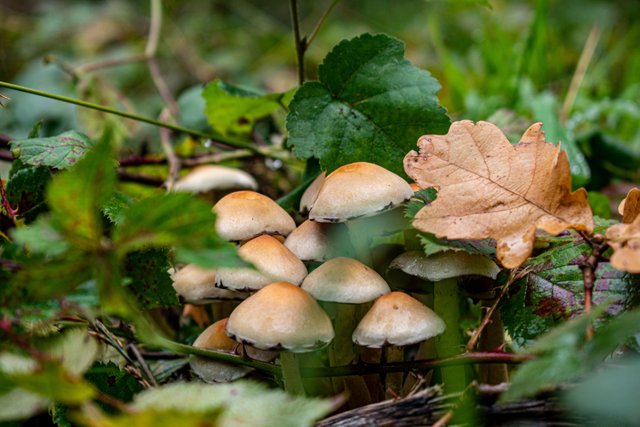 ---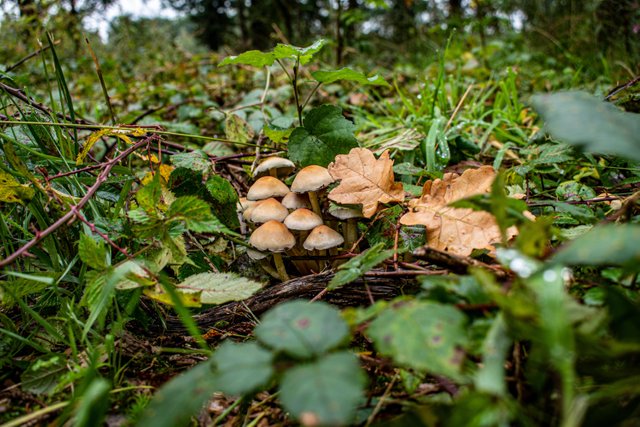 ---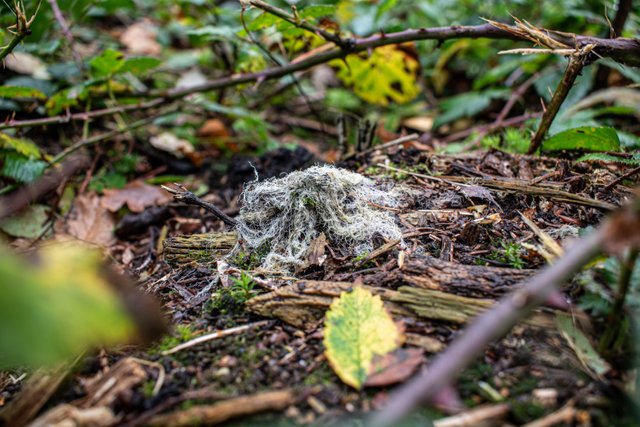 ---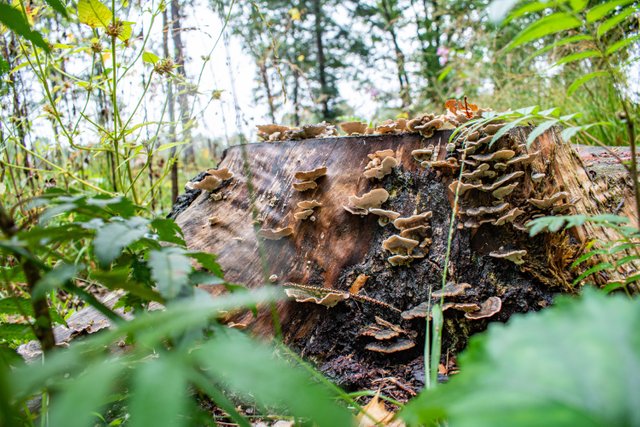 ---
---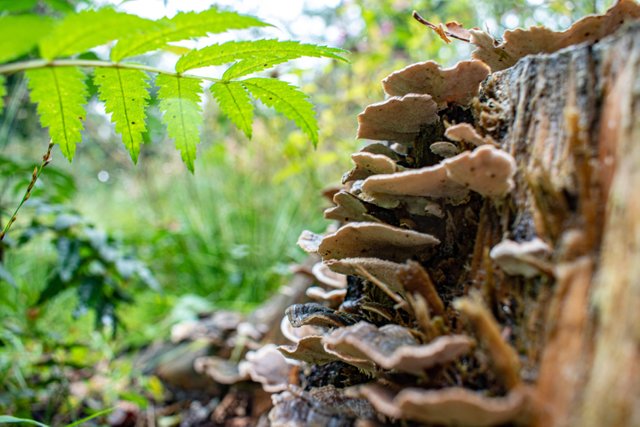 ---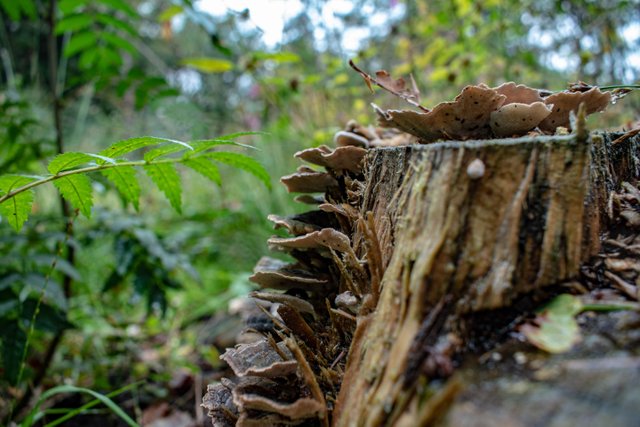 ---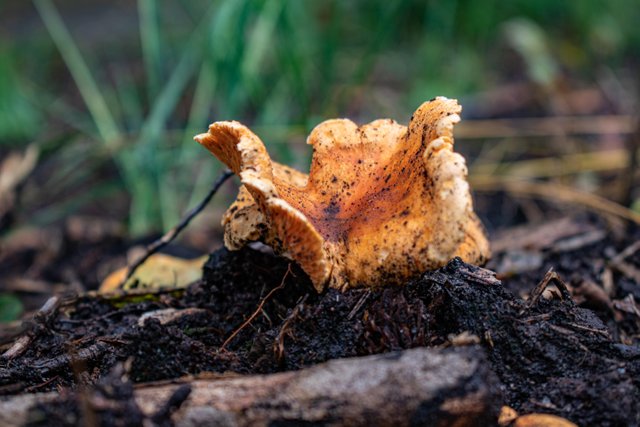 ---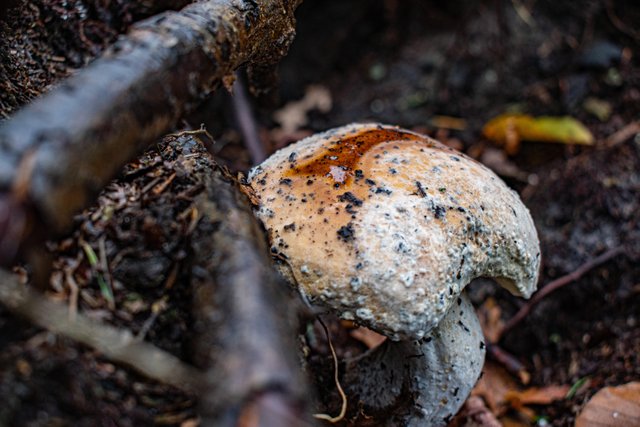 ---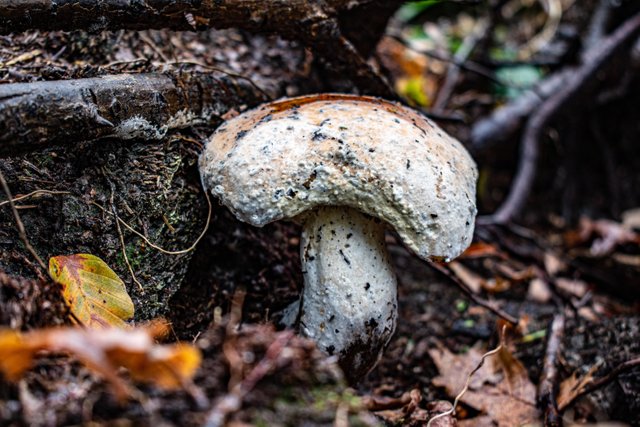 ---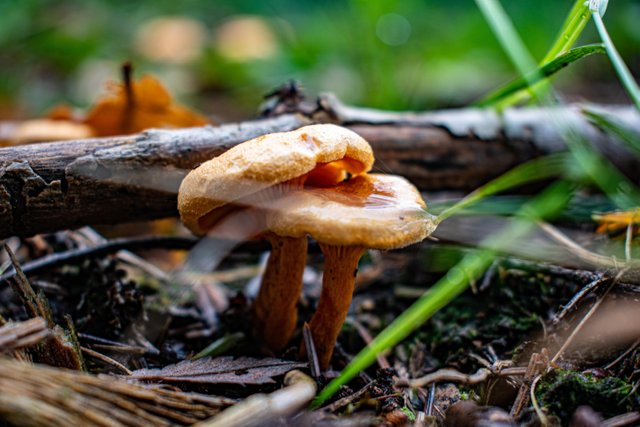 ---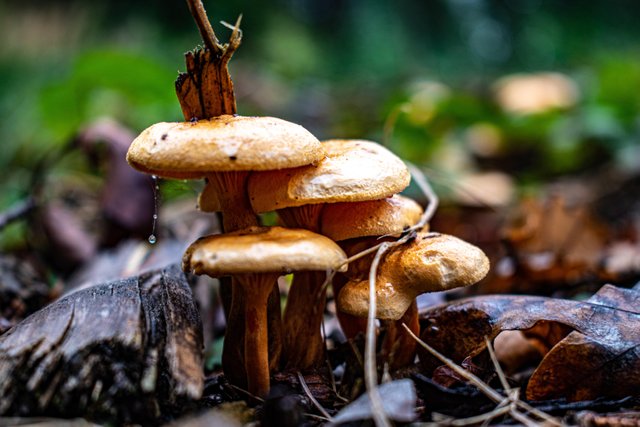 ---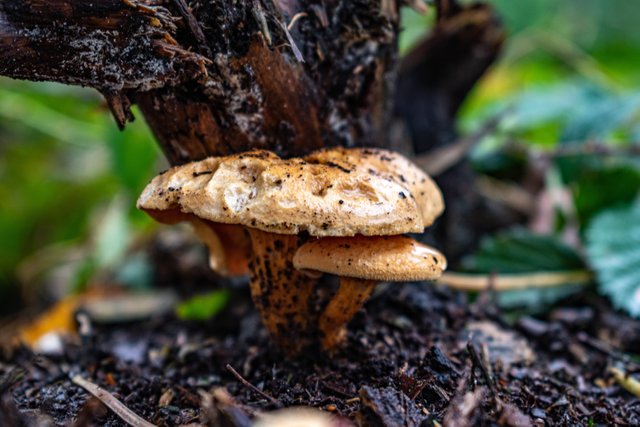 ---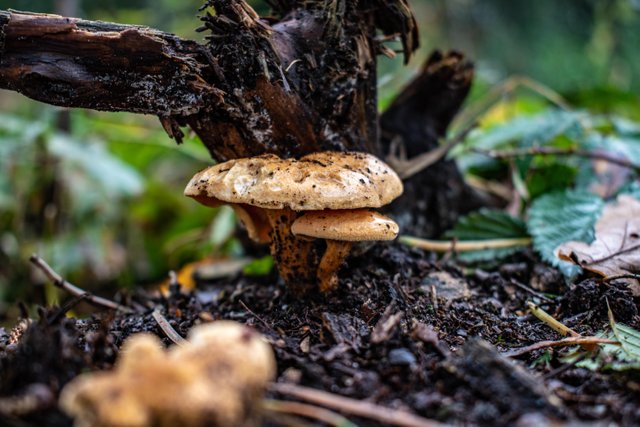 ---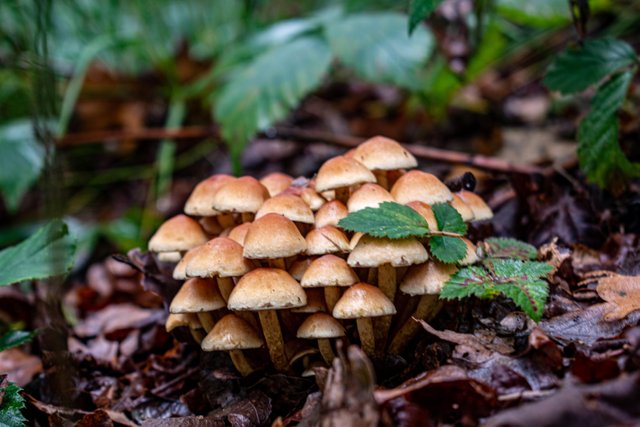 ---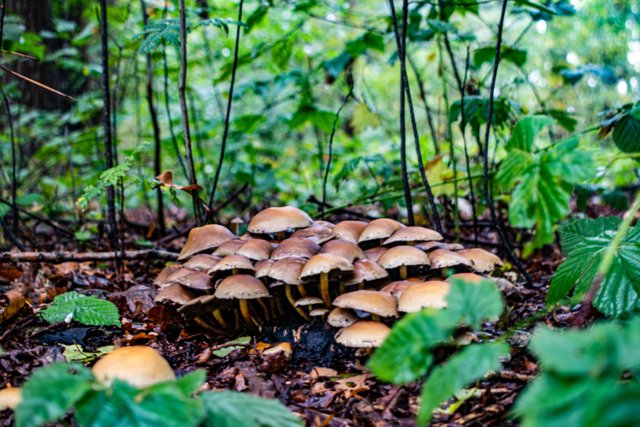 ---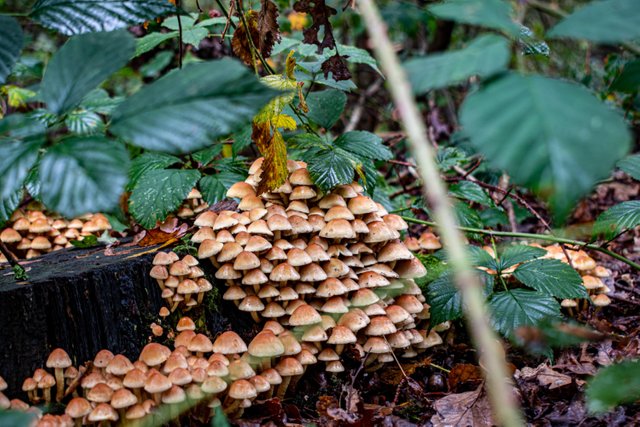 ---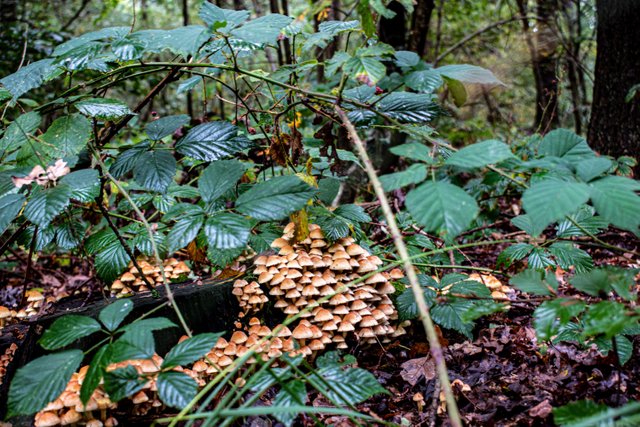 ---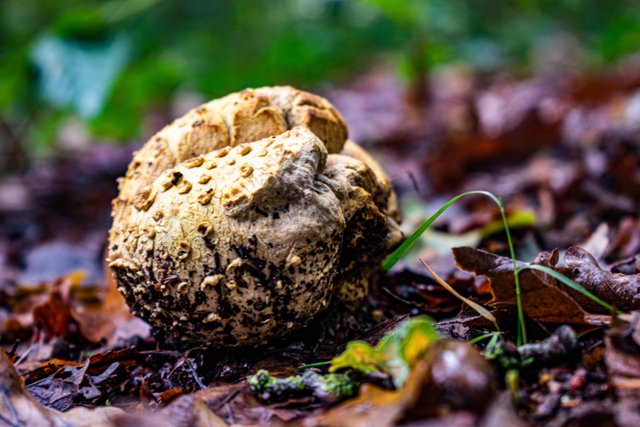 ---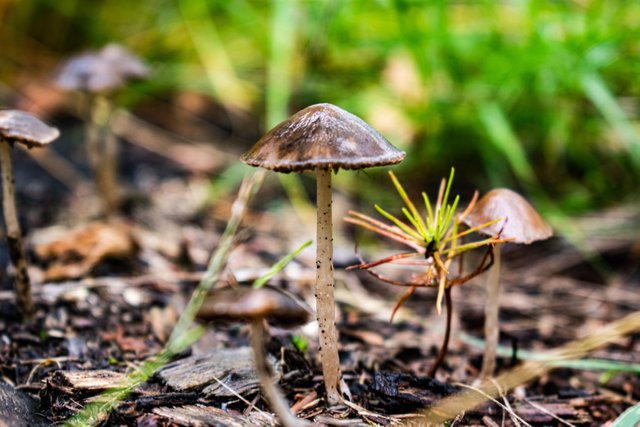 ---
Have an amazing day!
---
Gear: Nikon D5500
Nikkon 18-55mm f/3.5-5.6 VR
Edit: Lightroom
---
Unless stated otherwise all photos used in my posts are taken and owned by myself, if you wish to use any of my images please contact me
A comment or upvote is highly appreciated.
---
I'm with QURATOR... Are you?

Posted using

Proud to be