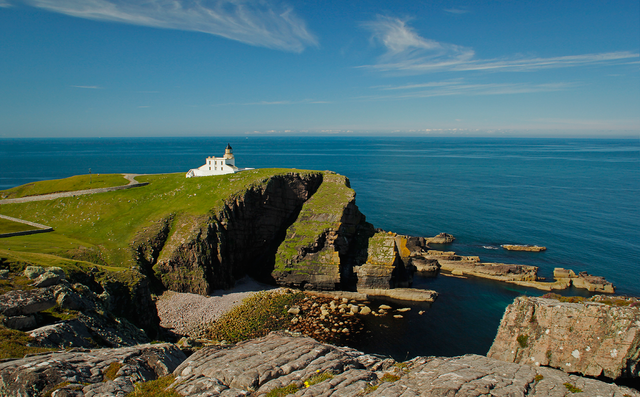 ♢
During our stay in Clashnessie we did a hike to the Old Man of Stoer - not to be confused with the popular Old Man of Storr. We started at the parking lot near the Stoer lighthouse and walked along the cliffs to the Old Man, a striking rock formation in the sea. I do not want to say much in this post and prefer to let the pictures speak for themselves ...

Während unseres Aufenthalts in Clashnessie unternahmen wir eine Wanderung zum Old Man of Stoer - nicht zu verwechseln mit dem populären Old Man of Storr. Wir starteten am Parkplatz nahe des Stoer Leuchtturms und liefen an den Klippen entlang bis zum Old Man, einer auffälligen Fels-Formation im Meer. Ich möchte in diesem Post auch gar nicht viel sagen und lieber die Bilder für sich sprechen lassen...


♢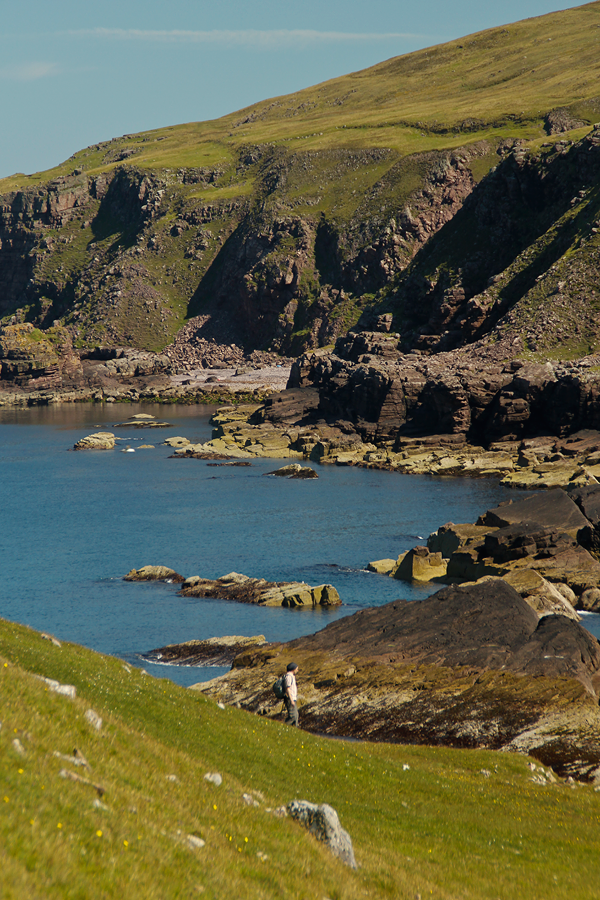 ♢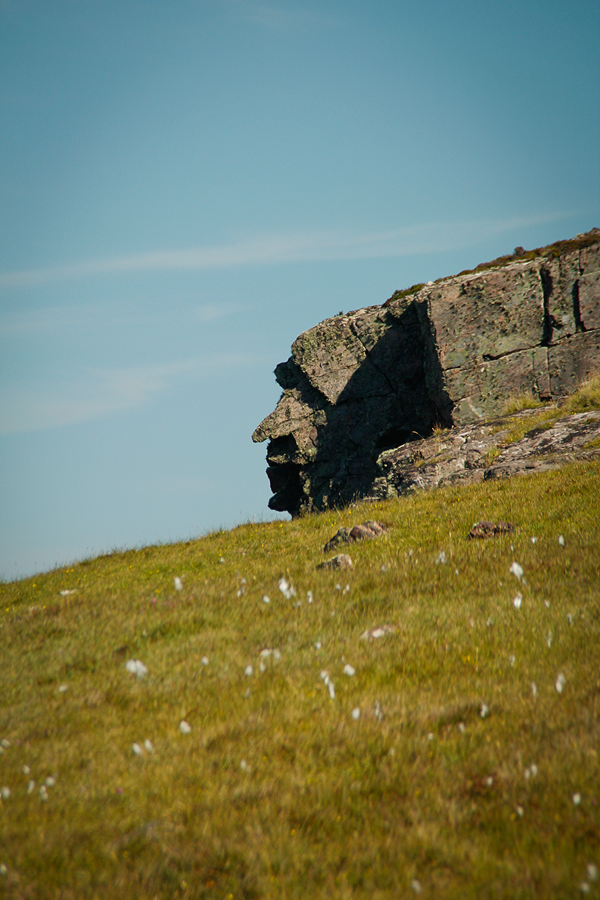 No, this is not the Old Man of Stoer yet, it´s just some politician...
Nein, das ist noch nicht der Old Man of Stoer, das ist nur irgendein Politiker...
♢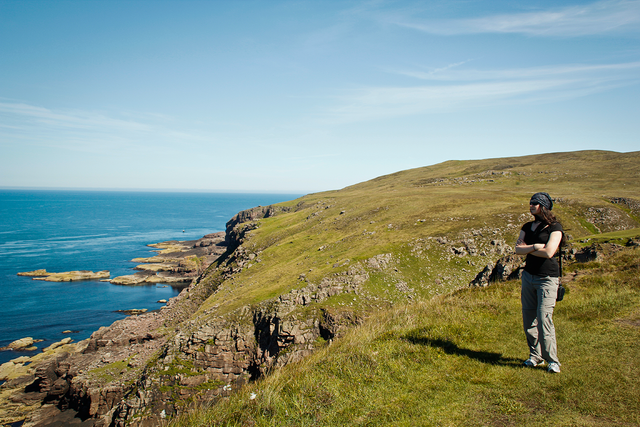 ♢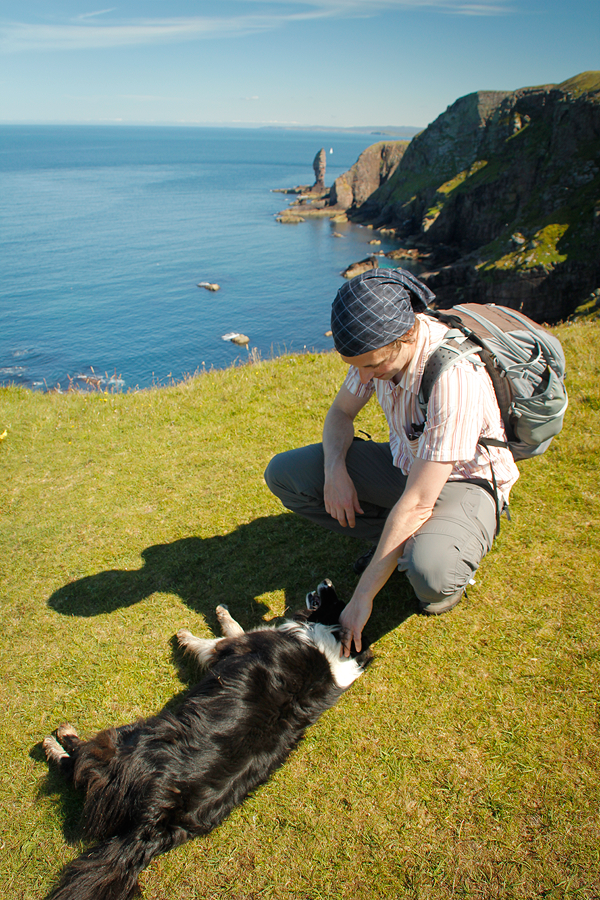 @michaeldietrich found a new friend. In the background you can already see the Old Man.
@michaeldietrich hat einen neuen Freund gefunden. Im Hintergrund kann man schon den Old Man sehen.
♢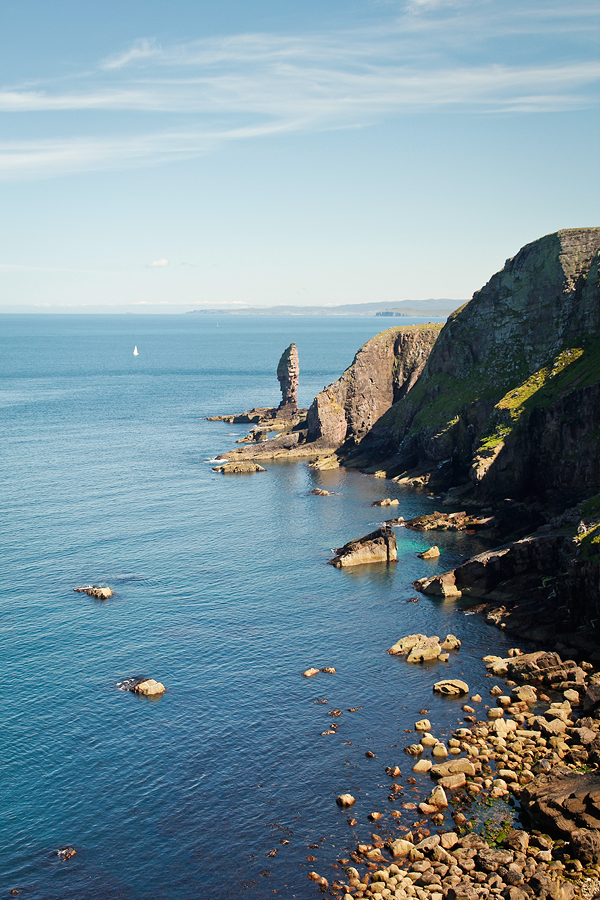 The Old Man of Stoer
♢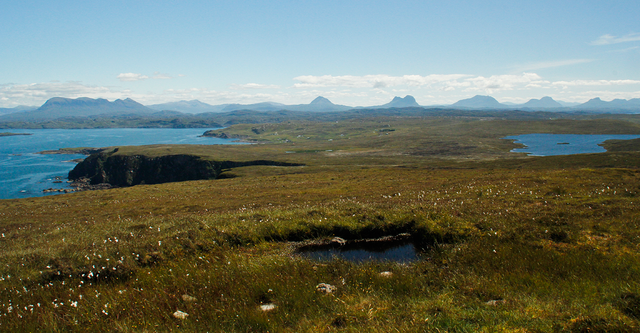 ♢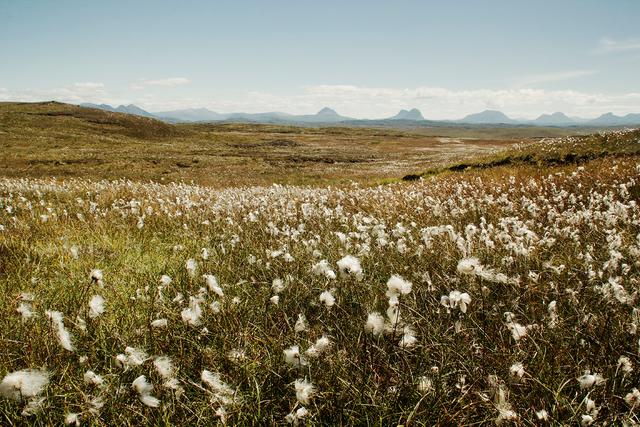 ♢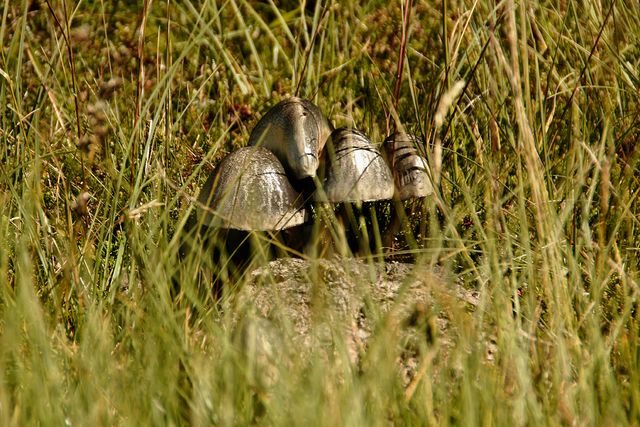 ♢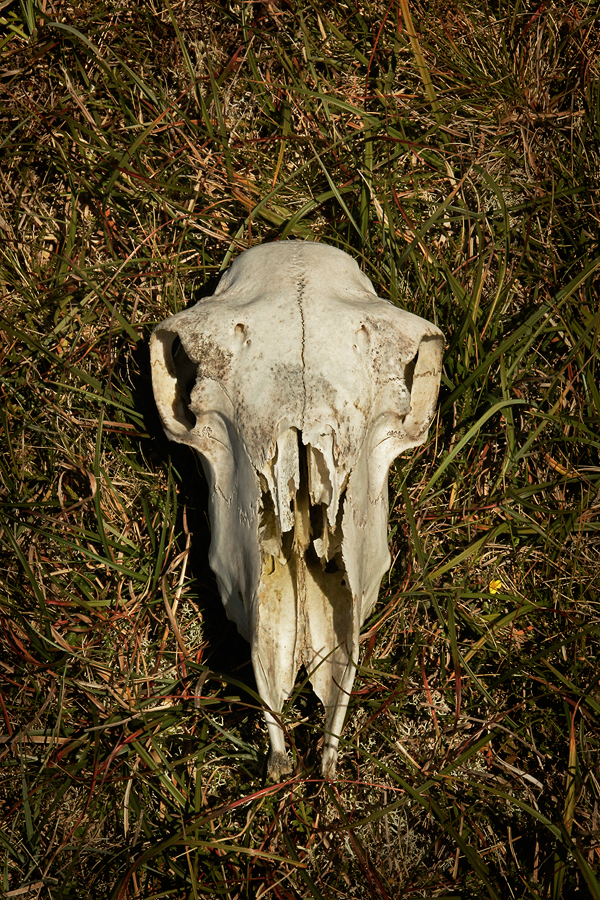 ♢
Thanks for watching | Danke für´s Anschauen
Part 1: Scotland Roundtrip I - Dunnottar Castle [EN/DE]
Part 2: Scotland Roundtrip II - Aberdeen [EN/DE]
Part 3: Scotland Roundtrip III - Elgin and Antfield [EN/DE]
Part 4: Scotland Roundtrip IV - Loch Ness and the Boleskine House | Loch Ness und das Boleskine House [EN/DE]
Part 5: Scotland Roundtrip V - Tain, Worlcup and the sleeping furries of Dornoch Beach [EN/DE]
Part 6: Scotland Roundtrip VI - Ardvreck Castle, Kylesku and Assynt [EN/DE]
Part 7: Scotland Roundtrip VII - Breathtaking nowhere at the sea | Atemberaubendes Nirgendwo am Meer [EN/DE]
Photos by @patschwork