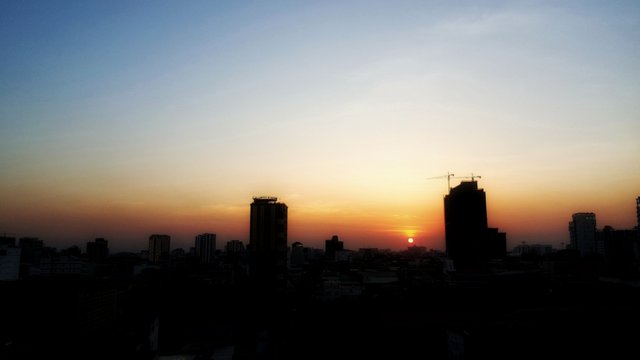 ---
Hello fellow Steemians!
This was on my favorite rooftop working place when I was still living in PP. I would go everyday for a late sunbath and sunset while crypting away on my ZenBook :)
I'm quite happy with the results. Let me know what you think, I've just started learning basic photography and editing so I would really appreciated any feedback!
Location: Phnom Penh, Cambodia
Filter: None
Camera Samsung SM-N9200
Aperture F1.9 Focal length 4.30 mm
Flash No flash White balance Auto
ISO 40 Exposure time 1/473 s
---