My Crimea. Balaklava. I hooked a fish (original photos and video). [Part IV - The Last]
The 30th of July, 2016. I was ill with high temperature, but happy as a pig in mud.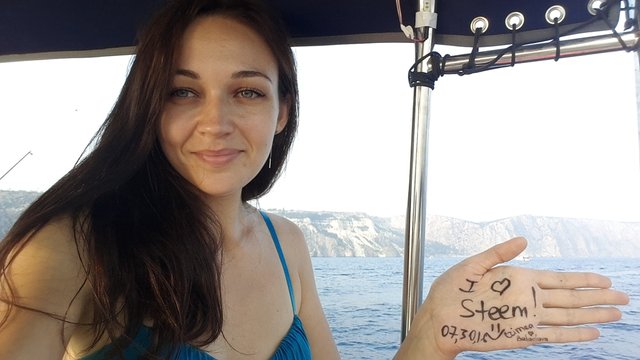 I was going to write a post on Steemit about my sea adventures!
---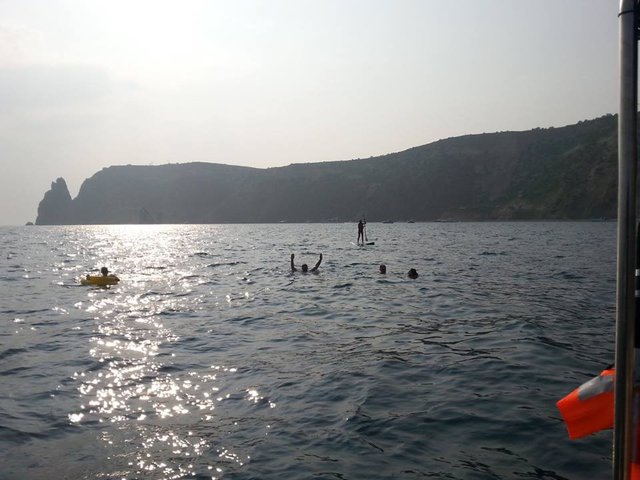 After admiring beautiful Crimean scenery we were swimming like crazy!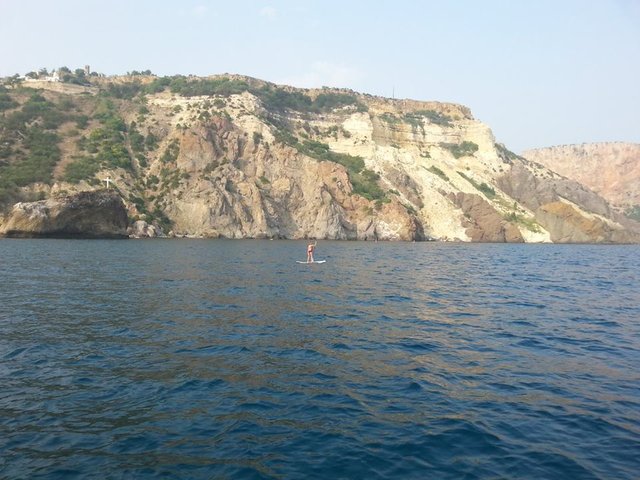 ---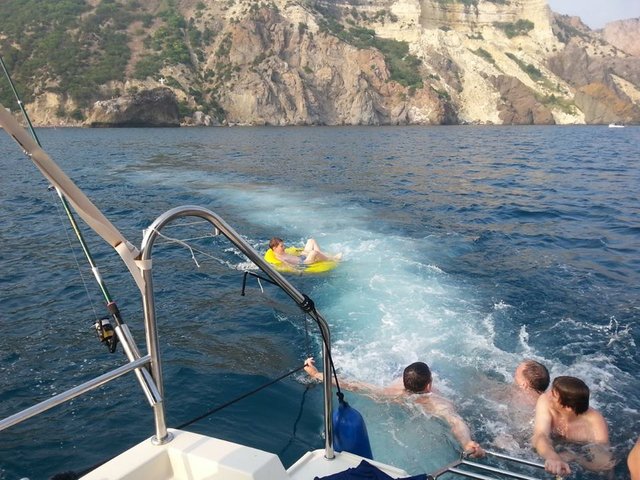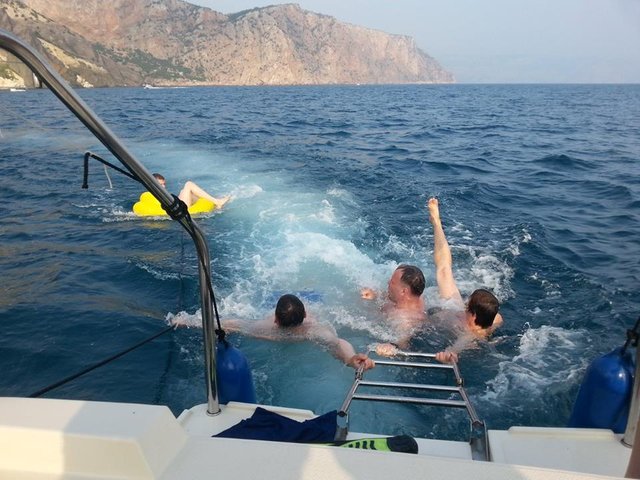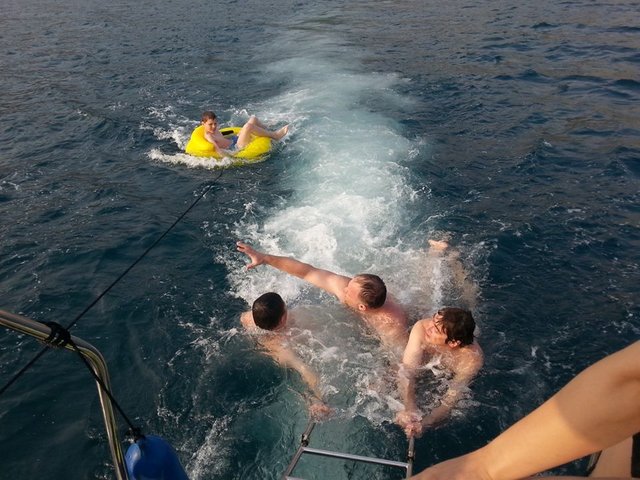 Our men were rolling in childish amusement
---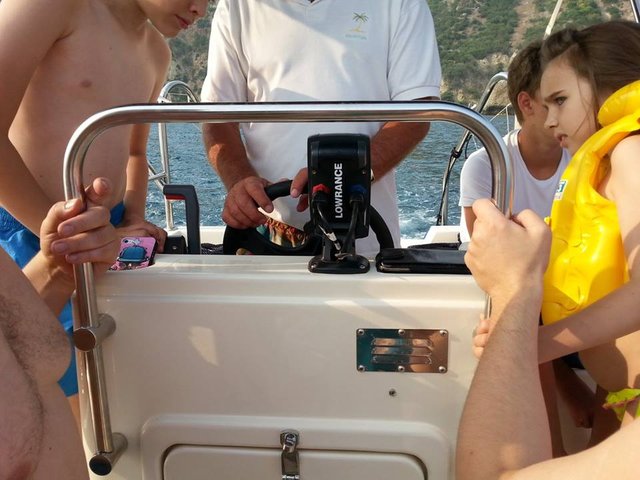 Searching for the fish place
---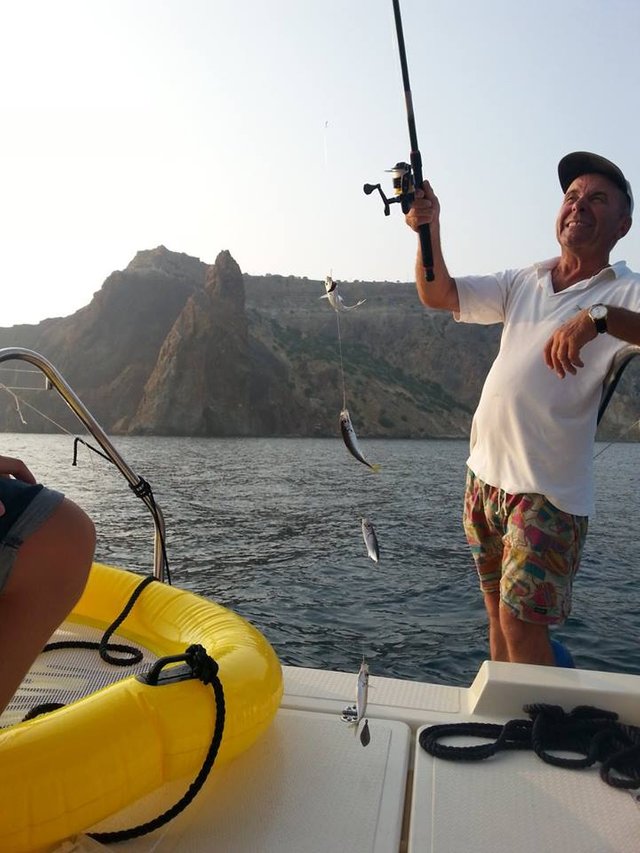 Then we had a fishing party. Our captain got 4!
---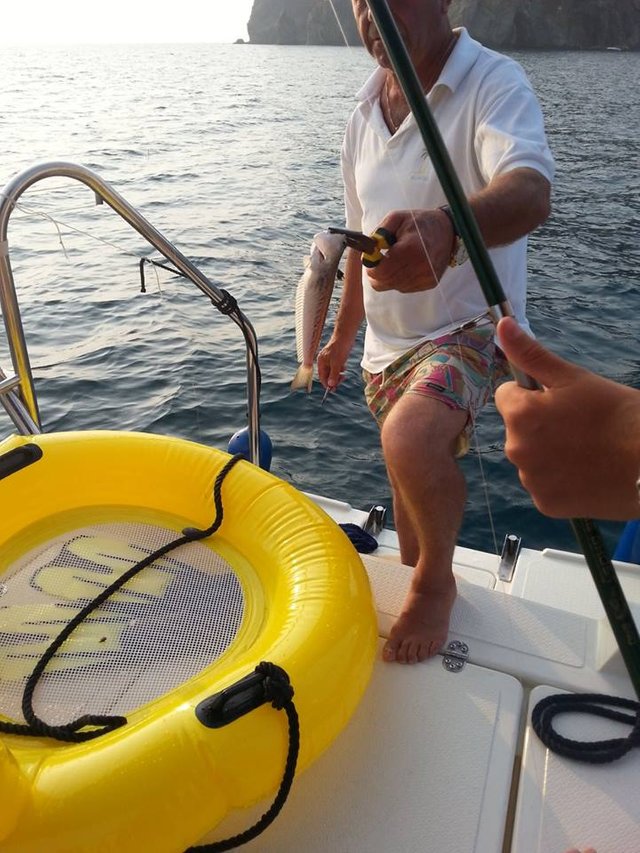 Dangerous sea dragon
---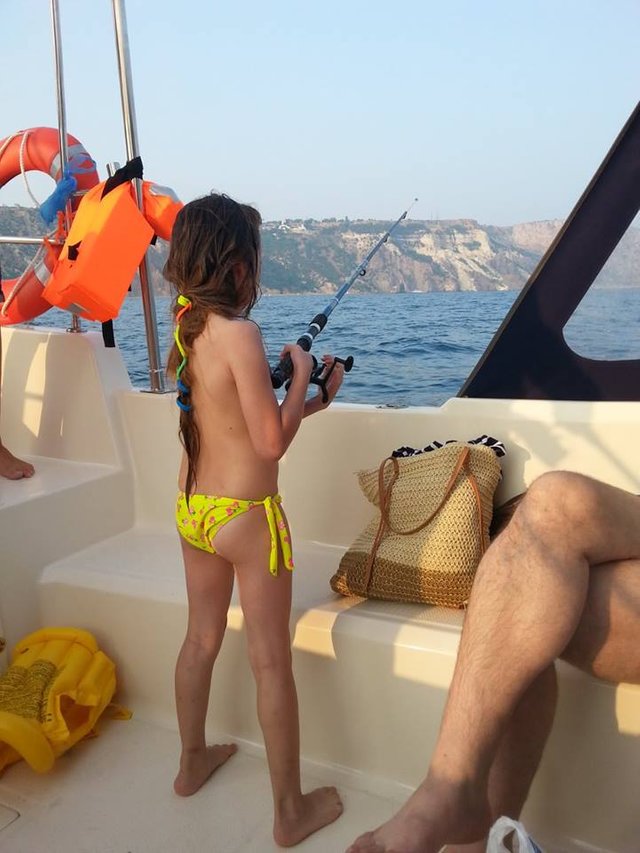 Fishing for everyone! Friend's daughter liked it very much!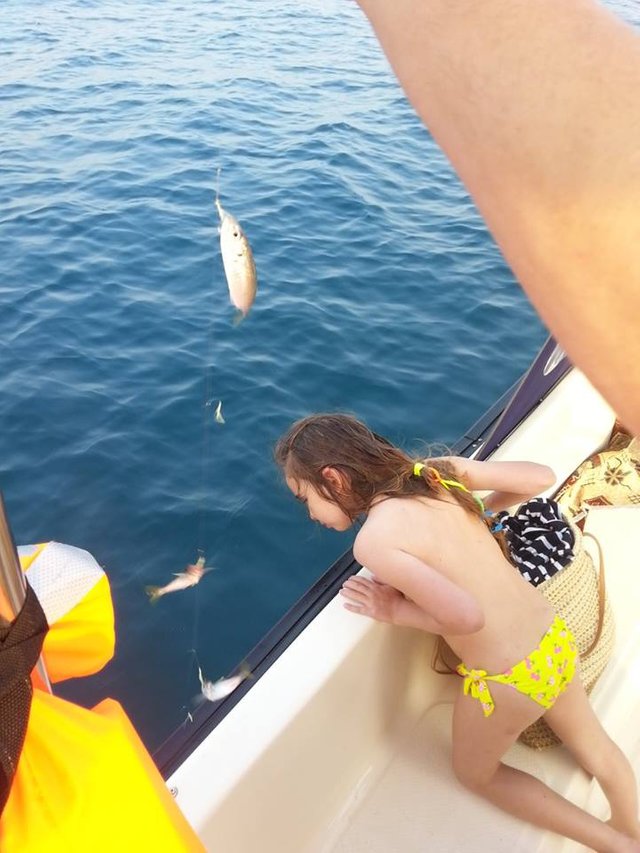 She caught 3 fish.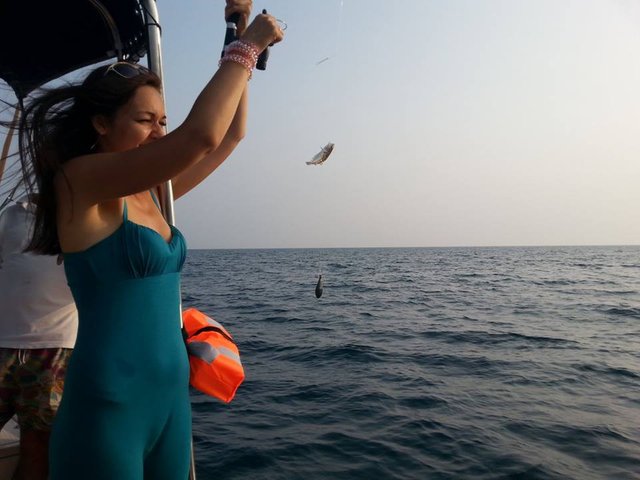 I caught 1, then 2!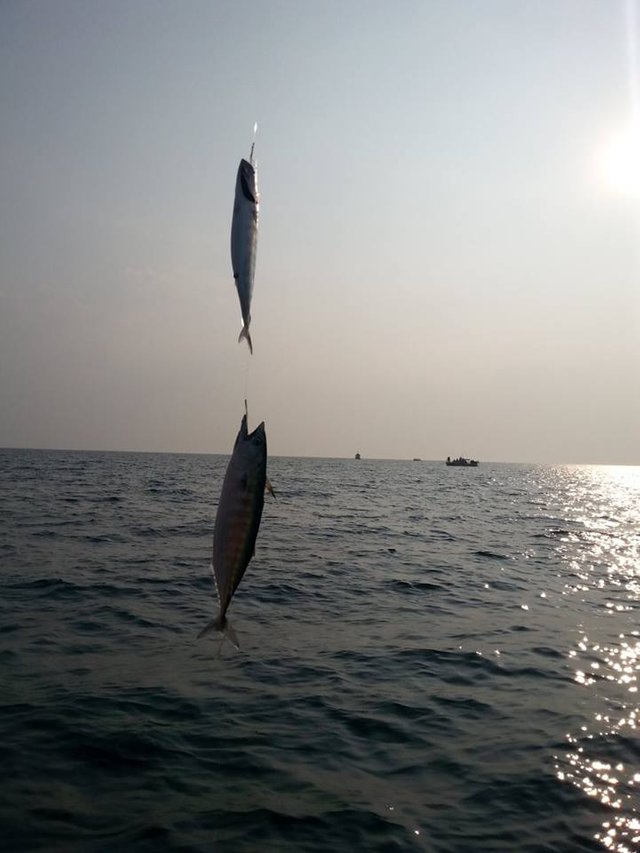 ---