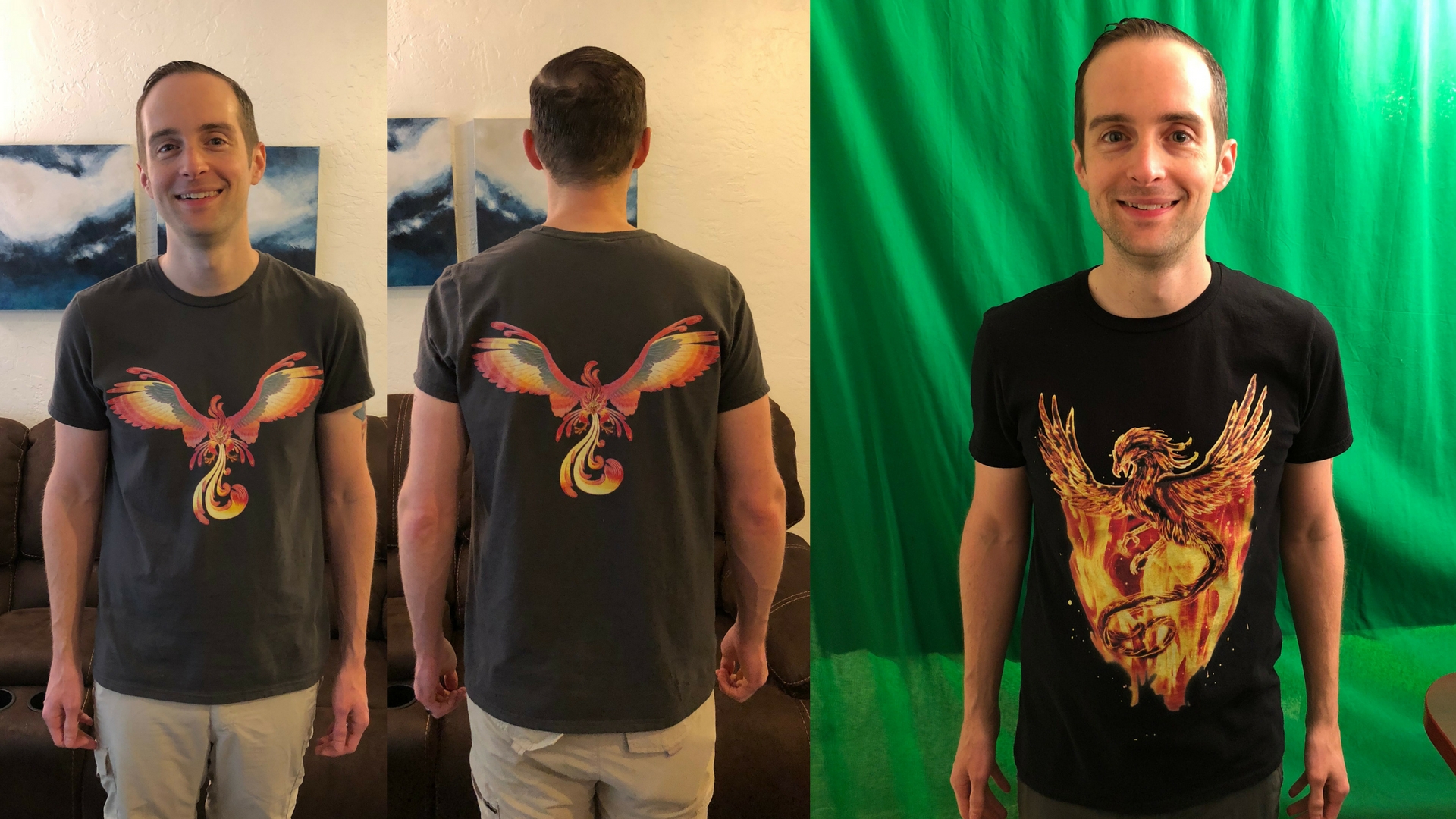 5 of our graphic designers won 100 Steem each for making the beautiful phoenix t shirt artwork we see here as a result of the contest I launched a few months ago at https://steemit.com/contest/@jerrybanfield/phoenix-graphic-design-contest. What is amazing is that we did all of this by posting on Steem and then collaborating on Airtable to get the final artwork delivered all on the Steem blockchain!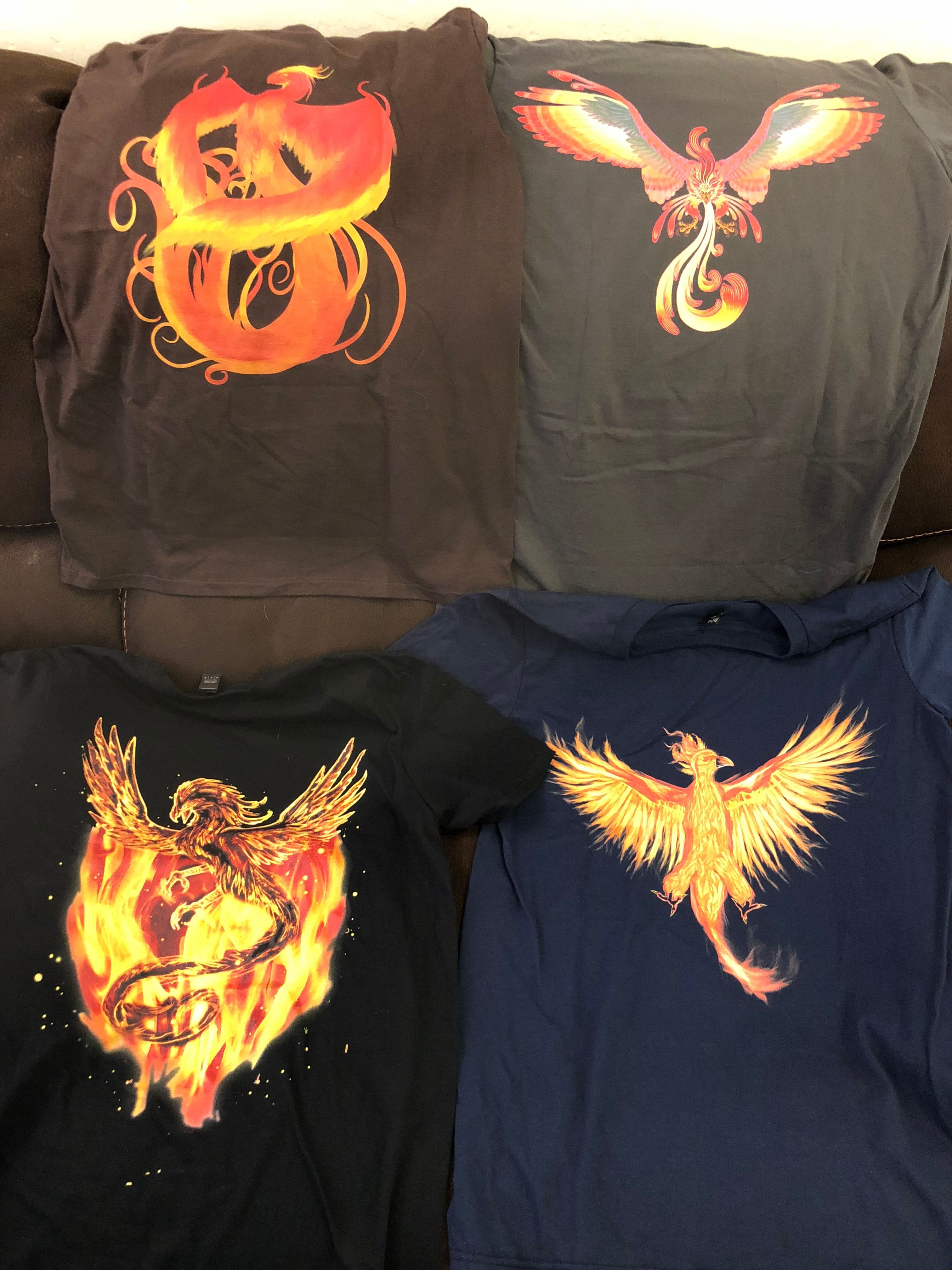 Receiving the shirts in the mail after months collaborating on Steem, Airtable, and submitting to Amazon merch was exciting!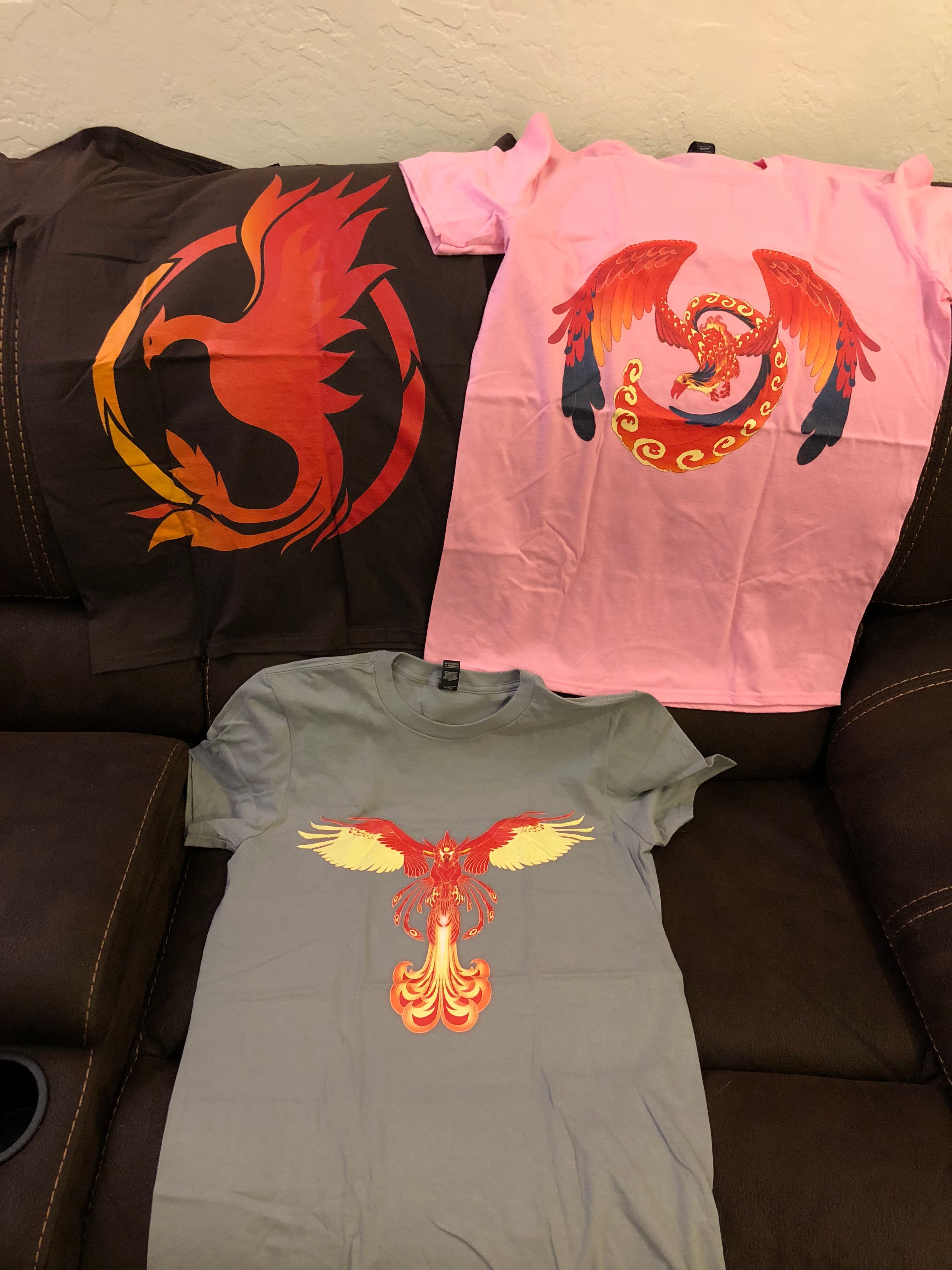 Winning Submissions!
---
Wearing Shirts Live on Amazon!
---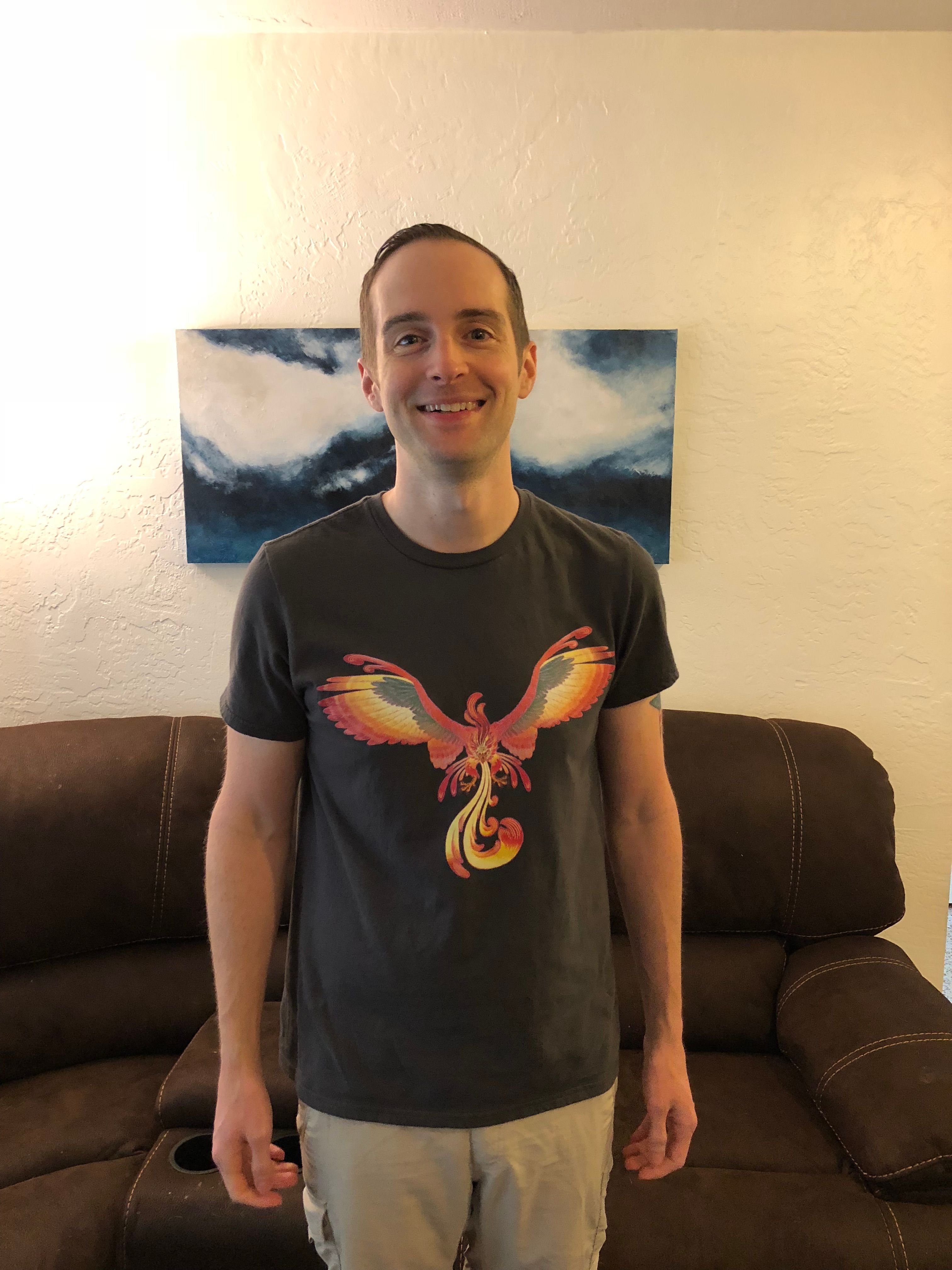 "Phoenix Wings" by @ritzzard at https://www.amazon.com/dp/B078T7G2KN.
"Phoenix Fire" by @iansart at https://www.amazon.com/dp/B078MCLVHQ.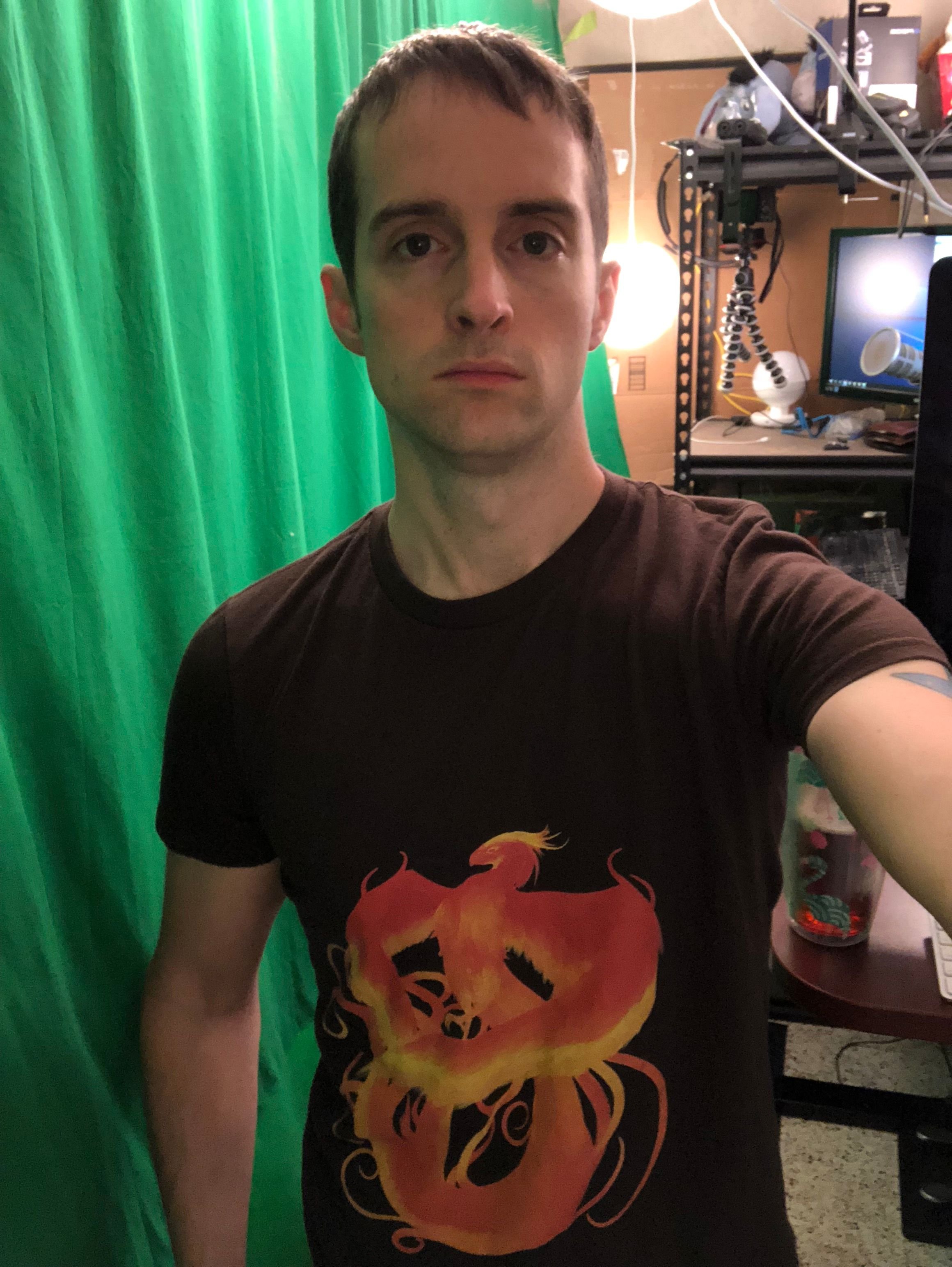 "Phoenix Hugs" by @aranda at https://www.amazon.com/dp/B078MFTZKW.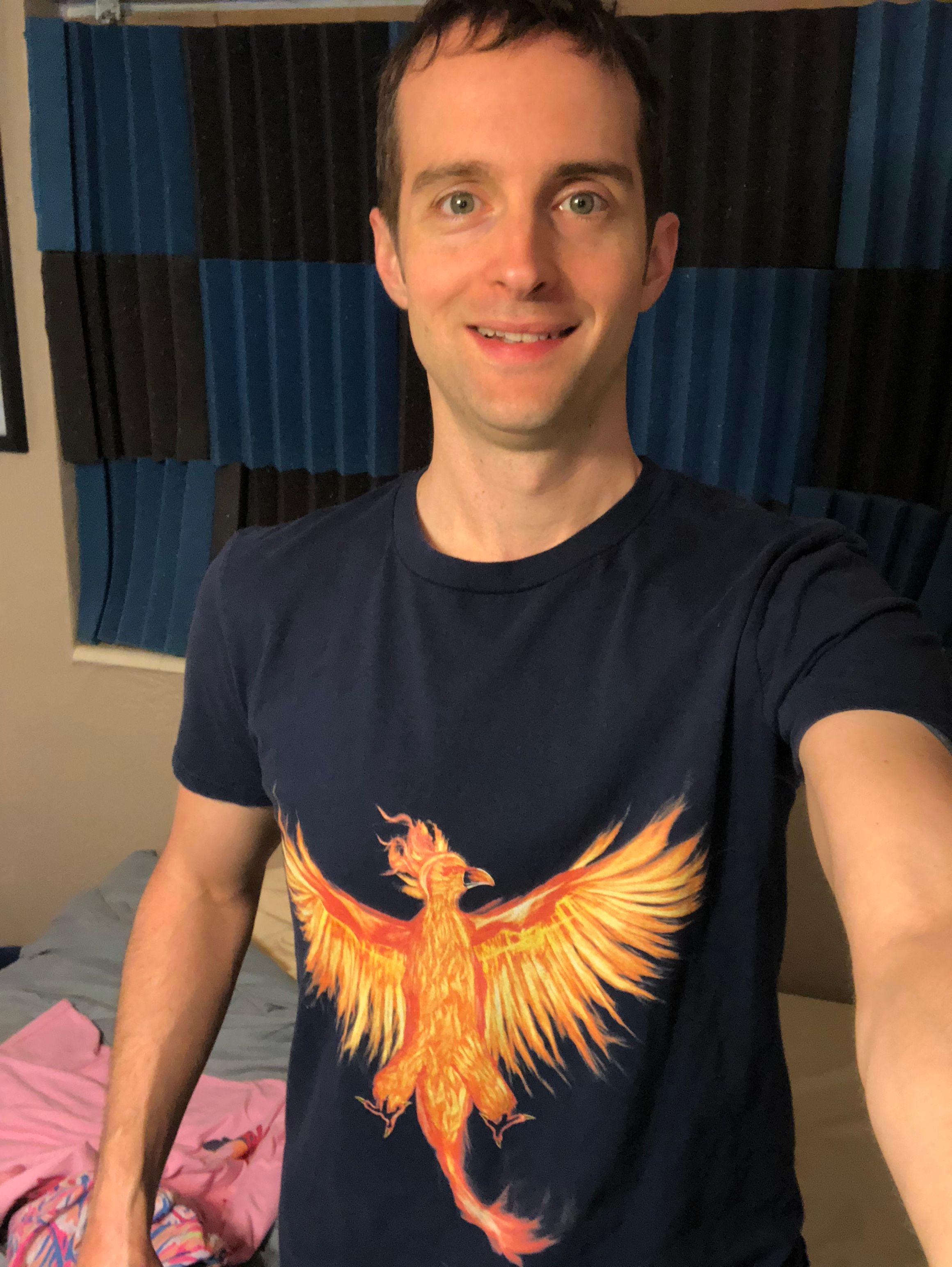 "Phoenix Joy" by @ricko66 at https://www.amazon.com/dp/B078MHQB2G.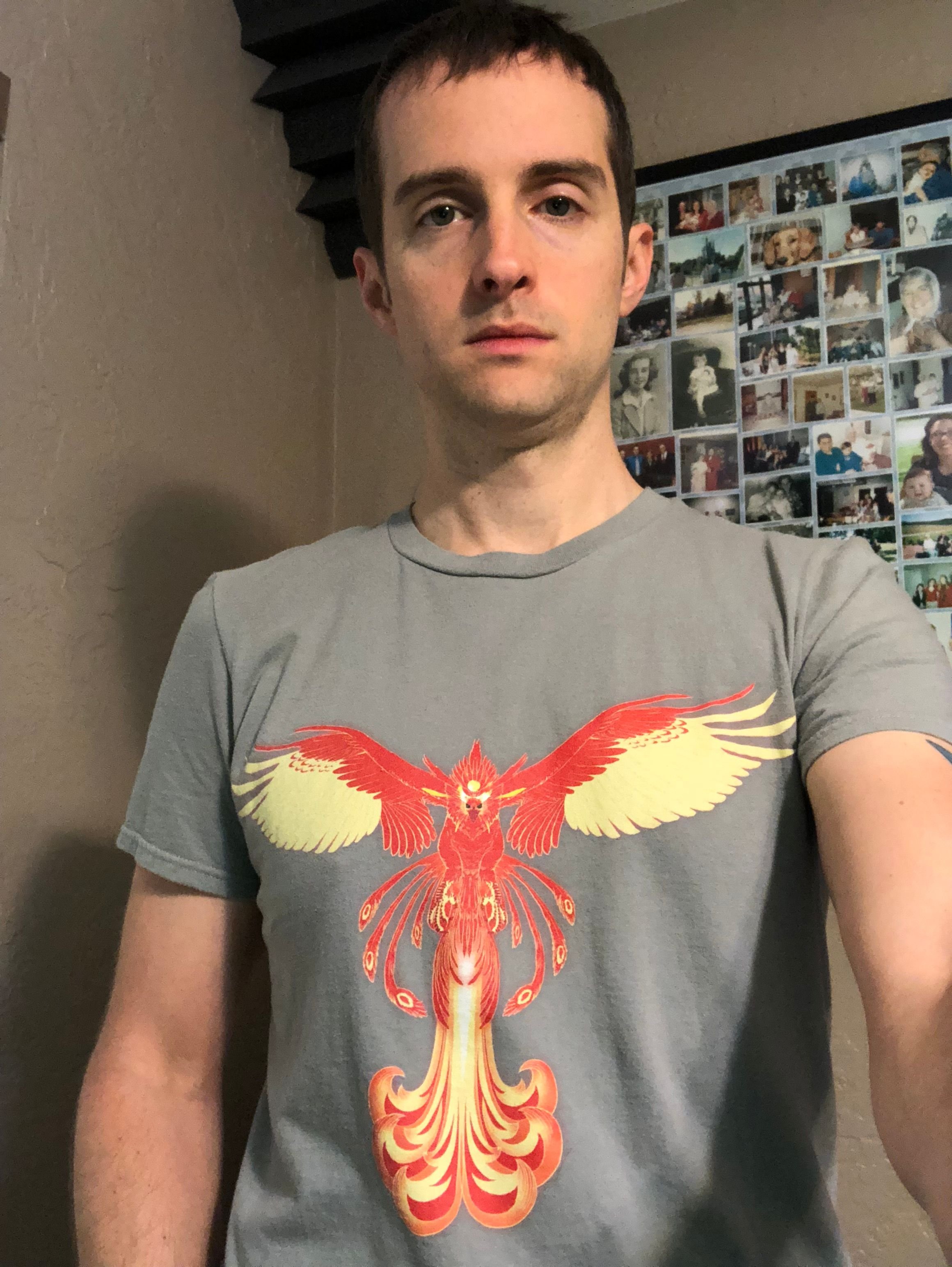 "Phoenix Fireball" by @ritzzard at https://www.amazon.com/dp/B078RRZ1SX.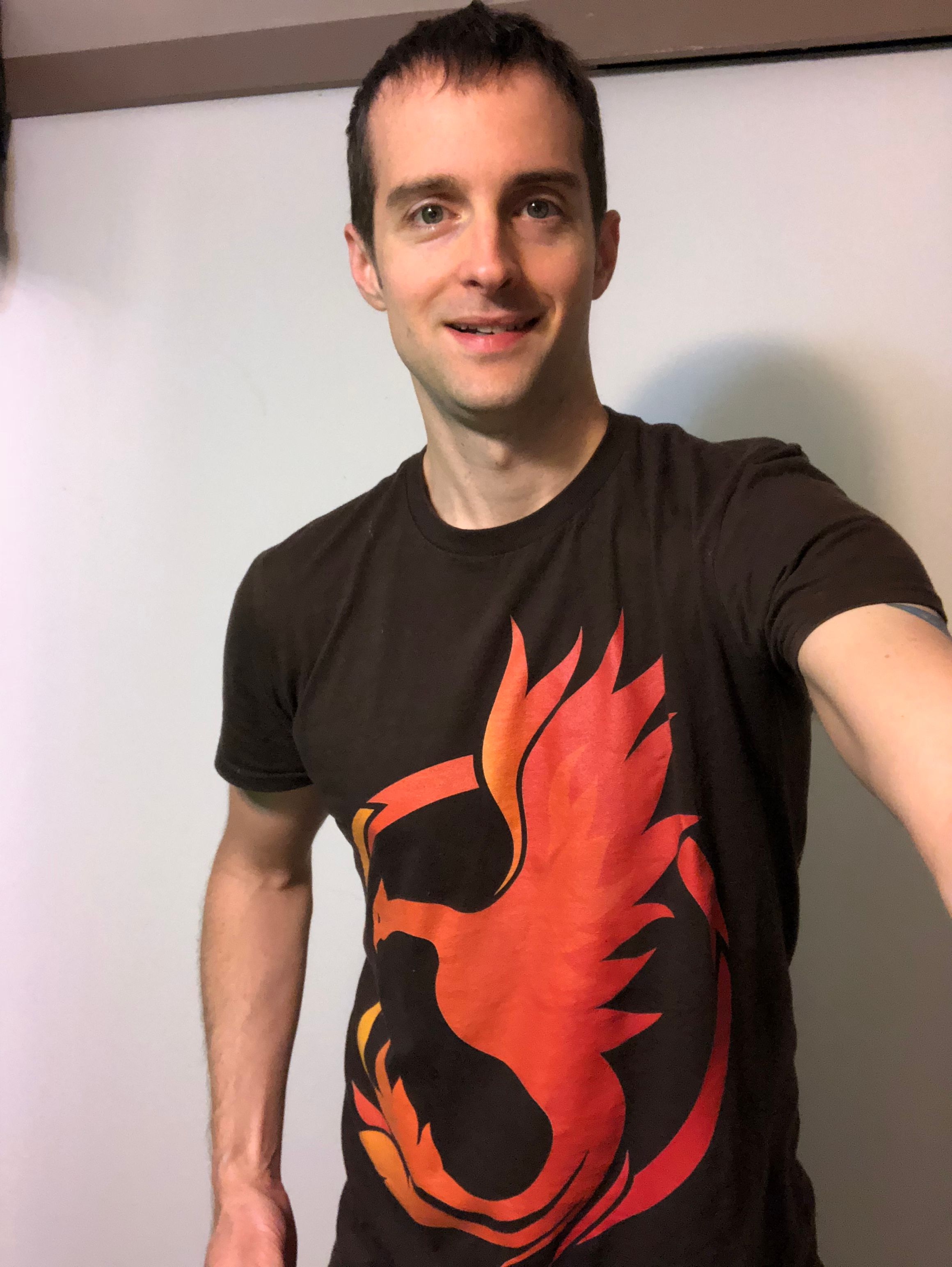 "Phoenix Life Red" by @orcheva at https://www.amazon.com/dp/B078NNQNBR.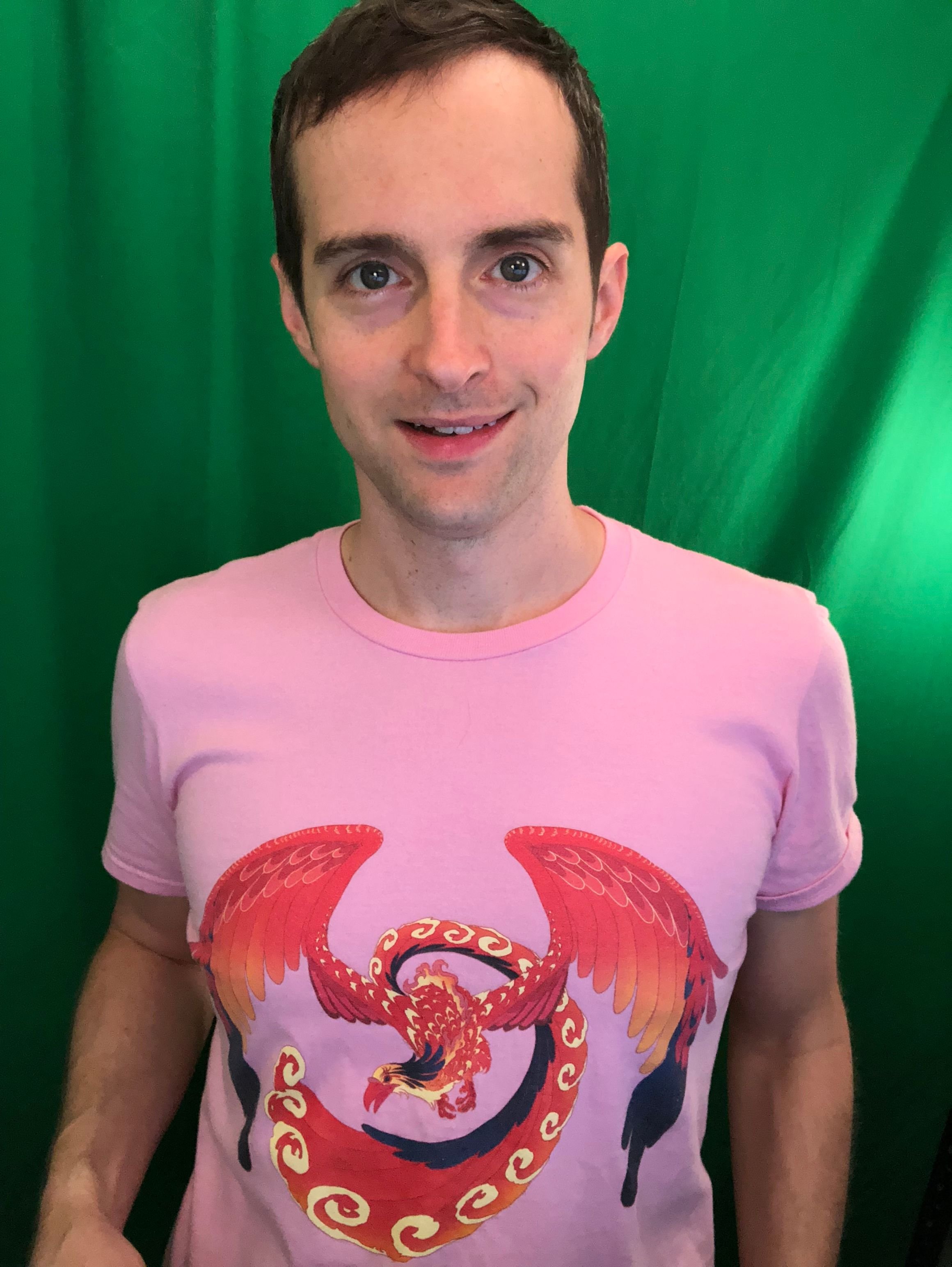 "Phoenix Spiral" by @ritzzard at https://www.amazon.com/dp/B078SL3XNJ.
Sharing Earnings!
---
In addition to the Steem sent, each author got upvotes on submissions, receives 10% of the rewards on this post, and gets a $500 USD bonus paid in Steem/SBD any month that author's shirts earn $1,000+ in profits. With only me buying the shirts so far, this might be a bit of a stretch at the moment but who knows maybe one or two designs will take off?
Thank you to @steem-plus for making it easy for me to add authors on this post to receive a percentage of payouts!
Wearing the Shirts!
---
These are now my favorite shirts and I am wearing them every week along with planning to order more in different colors because my goal with the initial order was to test out each color and design.
I also love the prayer design I did at https://www.amazon.com/dp/B0757FSYKM which has received the most compliments out of all the 100+ shirt designs I have made over the years. This design is what I wore for my stand up comedy at Steemfest 2!
Thank You for Reading!
---
I appreciate you looking at the beautiful artwork 5 of our graphic designers made to help me wear shirts I love every day!
Love,
Jerry Banfield