Assalamualaikum steemit best friend, hopefully we are always healthy.
Playing for children is where he explores the world around him. Enjoy the happy time by playing. Playing on children uses objects that are obtained from giving parents or more mature people. game objects are usually toys. The object is also found around the place or playground.
In this post I share what is interesting with the world of children's play.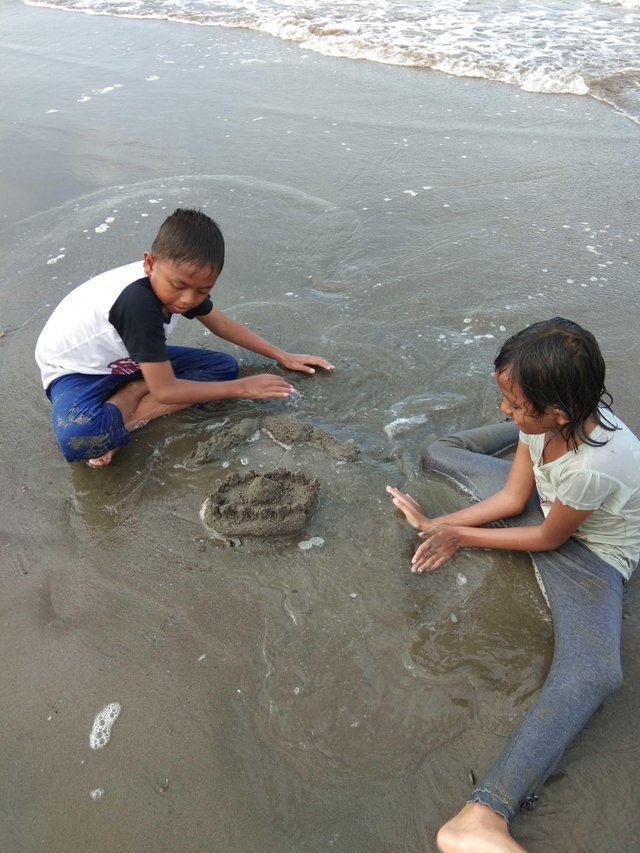 The picture above is the creativity of children making sand castles without any tools or materials. He created a makeshift palace work. a palace that makes him feel happy with what makes him play and play.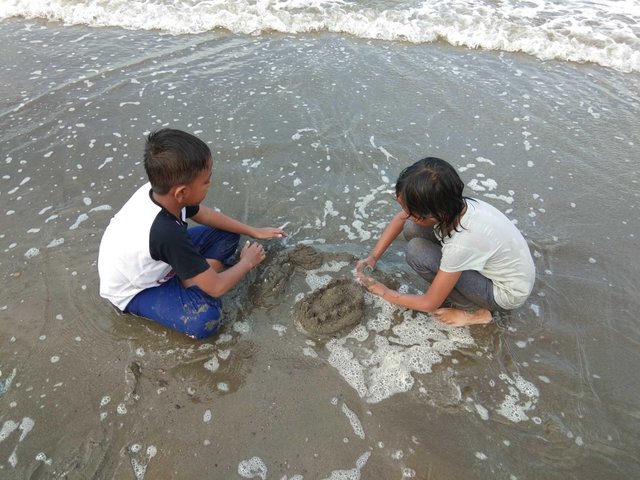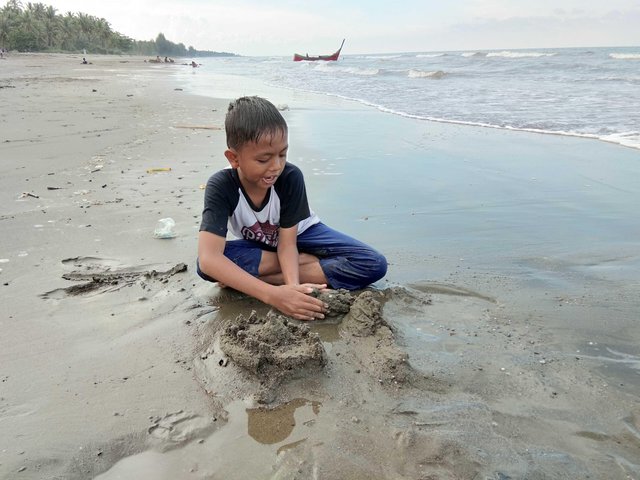 Our children's work must be appreciated and how much more beautiful if we praise what has been produced from the creativity of children.
Hopefully the world of playing children can continue to be born from the childhood of playing. The world is not only obtained by cyberspace or gadgets that are attacking children today.