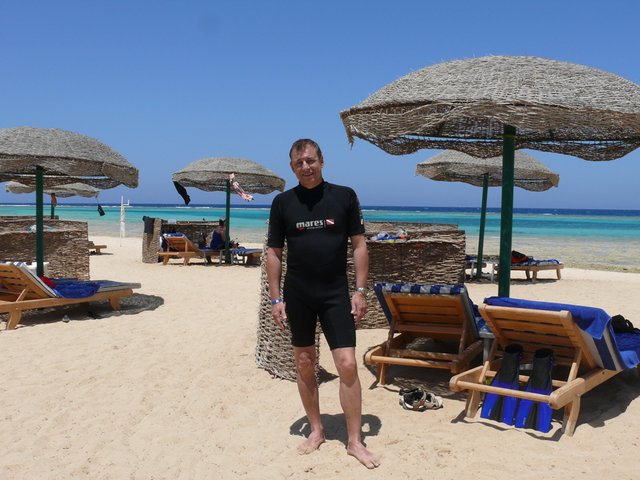 Photo by ikarus56
After some impressions of the desert in my last post, I would like to go into snorkelling in my post today.
Nach einigen Eindrücken von der Wüste in meinem letzten Post möchte ich in meinem heutigen Post auf das Schnorcheln eingehen.
We have stayed in 2 hotels, namely Gorgonia Beach Resort and Three Corners Fayrouz. But only by the way.
Wir waren bisher vor allem in 2 Hotels, nämlich Gorgonia Beach Resort und Three Corners Fayrouz. Aber das nur nebenbei.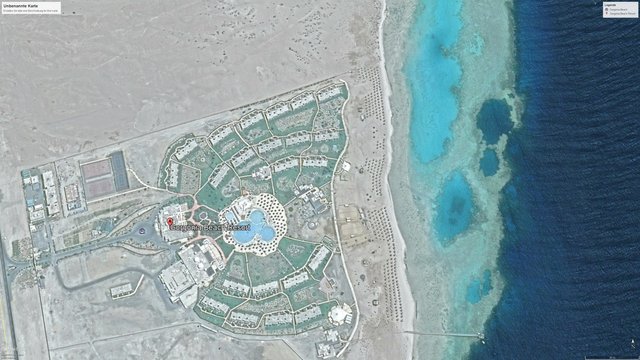 Source Google Earth
This is a section of Google Earth from Gorgonia Beach Resort. The reefs start right on the beach and are of tremendous beauty. This is, with little interruptions, the same along the entire coast.
Only the reefs in the north have lost some fish and coral species. Therefore you should choose hotels in further south of Egypt.
Dies ist ein Ausschnitt von Google Earth vom Gorgonia Beach Resort.
Die Riffe beginnen direkt am Strand und sind von gewaltiger Schönheit. Dies ist mit kleinen Unterbrechungen entlang der gesamten Küste so. Nur sind die Riffe im Norden nicht mehr so artenreich. Deshalb sollte man Hotels weiter im Süden von Ägypten wählen.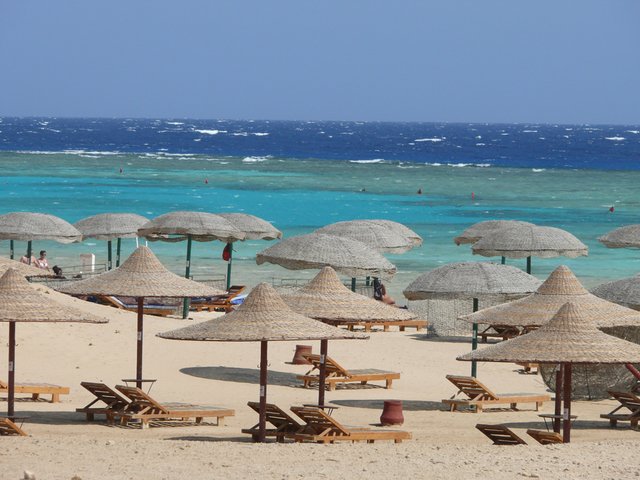 Photo by ikarus56

Photo by ikarus56
The special feature of the reefs is that they begin just below the surface of the water and thus the colors can be seen in their full intensity. Because with every meter of water depth, the colors disappear, with red disappearing first. These can then be recognized only with lamps.
Das Besondere an den Riffen ist, dass sie schon kurz unter der Wasseroberfläche beginnen und somit die Farben in ihrer ganzen Intensität zu sehen sind.
Denn mit jedem Meter Wassertiefe verschwinden die Farben, wobei Rot zuerst verschwindet. Diese kann man dann nur noch mit Lampen erkennen.
The wildlife is impressive. So you can lie comfortably on the water and watch the hustle and bustle. This is only possible by diving elsewhere. Since I have no underwater camera, I have 2 links to Youtube added. These show the underwater world from the point of view of the snorkelers at the house reefs of the hotels we were in.
I highly recommend it to you. Just watch and relax.
Da ich über keine Unterwasserkamera verfüge habe ich 2 Links zu Youtube angefügt. Diese zeigen die Unterwasserwelt aus der Sicht der Schnorchler an den Hausriffen der Hotels in denen wir waren.
Ich kann sie euch nur empfehlen. Schaltet einfach mal ab.
source
Most snorkelers wear neoprene shorty or UV shirts, which greatly reduce the risk of sunburn and I highly recommend this. In addition, it does not cool down so fast, since you are usually in the water for 1 hour.
As you see in the first picture, I prefer a shorty.
Die meisten Schnorchler tragen Neopren Shorties oder UV-Shirts, welche die Gefahr eines Sonnenbrandes erheblich mindern und kann dies nur empfehlen. Außerdem kühlt man nicht so schnell aus, da man ja doch meist 1 Stunde im Wasser ist. wie ihr im ersten Bild seht, bevorzuge ich ein Shorty.
I hope you enjoyed the pictures and got some impressions of this wonderful part of the world.
---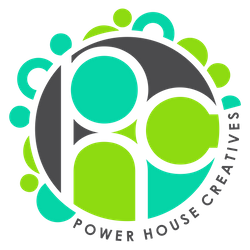 ---

---

---