Hi fellow Steemians!
Another picture I recently made and was still waiting for being shared with you!  
I fell in love with the necklace we used for this shoot, it reminded me again of the baroque period, on which this shoot was inspired.  I still think there are things that can be improved, but I would like to get your opinion about that! 
If you haven't seen my previous posts of this shoot, don't forget to check them out:
Pastel Dreams I - Photography by me
Pastel Dreams II - Photography by me

As in the whole series, I use a different editing technique where I'm trying to create this 'perfect' and 'painterly' look. Do you think I achieved that? And if so, should I continue using this technique or try something else? Do let me know in the comments! 
                      "Opulent Queen"
                                Model: Elizabeth Shuhlin
                              Mua & Hair: Eline Van Gils
                                 Styling: Styling 10, Pics
          Photographer: Gaëlle Spaas Photography (me)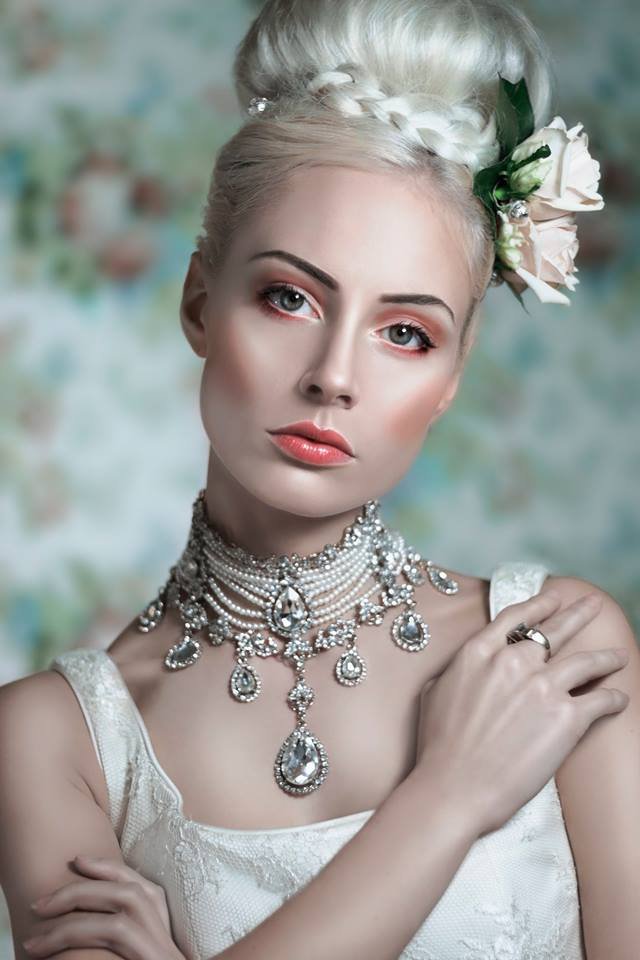 If you like my work, don't forget to upvote, comment & resteem! ^^
You can also find me on other social media as;
Instagram: https://www.instagram.com/gaellespaas_photography/  -  (@gaellespaas_photography)
Facebook: https://www.facebook.com/gaellespaas.photography/