Finally time to share another portraiture I recently made. 
Step by step I'm finding the right way of editing my pictures, I absolutely love painterly photographs and this is something I really try to achieve in my work. This shoot was inspired of the "Baroque" period and we (me and my team) found this lovely 70's wedding dress in a vintage store for only 50€! I was so thrilled to shoot with this beautiful dress. <3
I tried to enhance my editing in this series to get a more "perfect" and "painterly" look that fits so good with the theme. 
Please do tell me what you think and if you have questions about the process or anything linked with this shoot, do ask them!
                      "Pastel Dreams I"
                                Model: Elizabeth Shuhlin
                              Mua & Hair: Eline Van Gils
                                 Styling: Styling 10, Pics
          Photographer: Gaëlle Spaas Photography (me)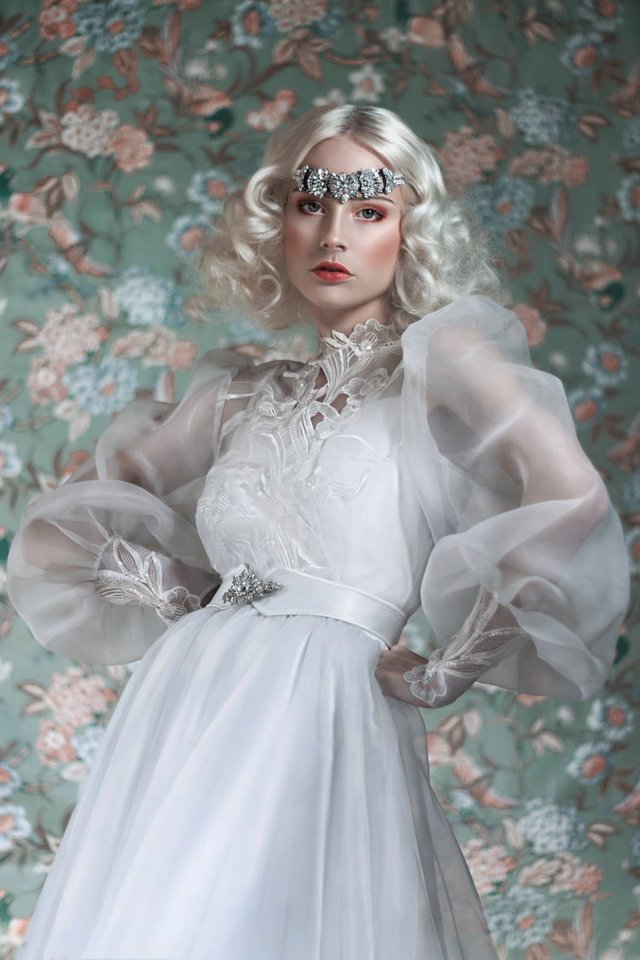 If you like my work, don't forget to upvote, comment & resteem! ^^
You can also find me on other social media as;
Instagram: https://www.instagram.com/gaellespaas_photography/  -  (@gaellespaas_photography)
Facebook: https://www.facebook.com/gaellespaas.photography/