DEK Photography: The Stadium
Currently under construction, this multi-million dollar structure is of little interest to the locals, will cost a lot of their taxpayer money to maintain, but is still being constructed, because there are Euro funds available to do it, and politically connected (as in owned by politicians) construction companies are looking to appropriate public resources.
An economics professor of mine once said that he could sum up Bulgarian economics in a single sentence, he once overheard at a local village's watering hole. Upon hearing it, I suggested that all tourists should see this in big letters, on entering the country:
"Тук е тъй."
Although a bit hard to translate, it's in the lines of "It's the way it is here."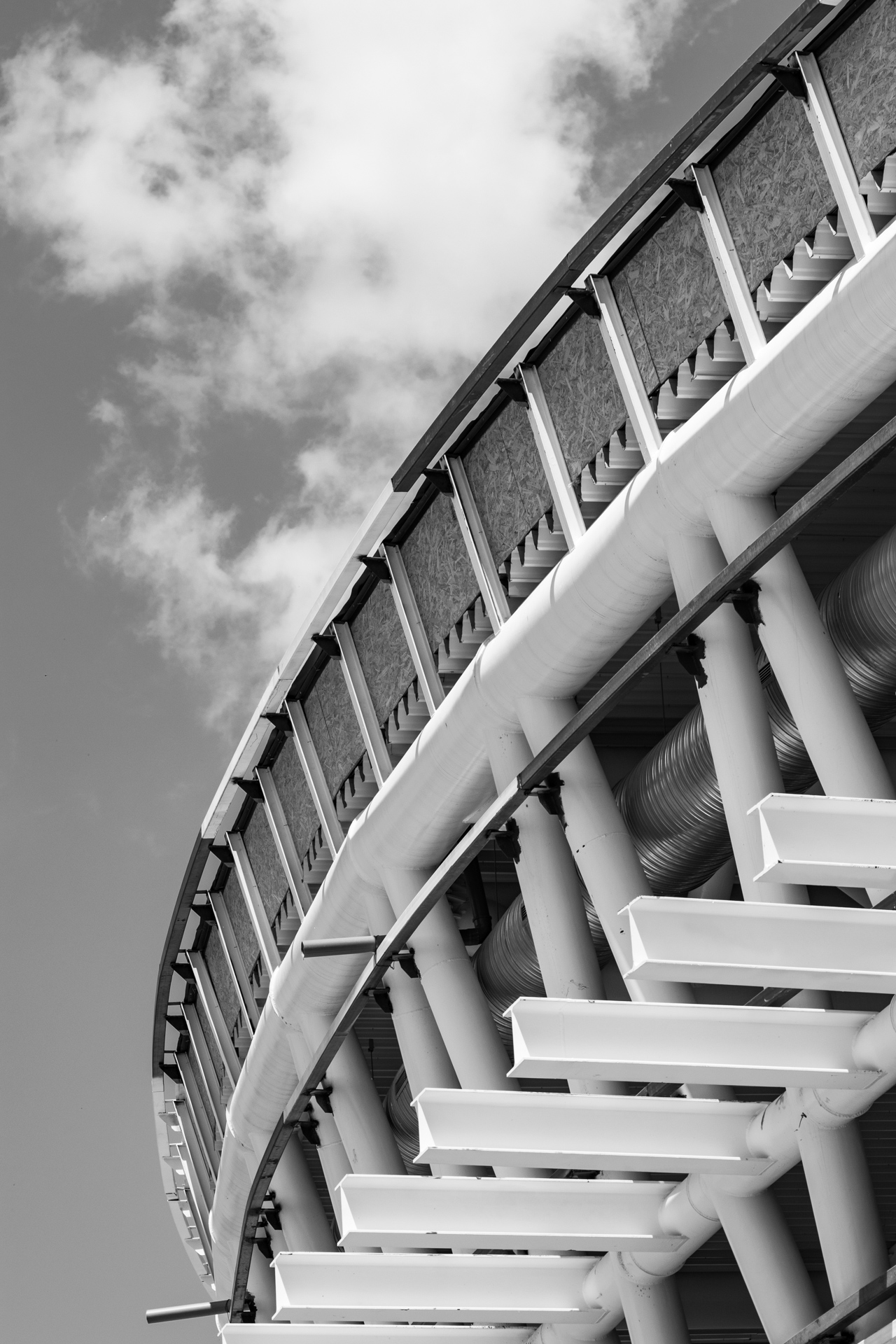 ---
I'm on a quest to obtain the incredible Fujifilm 56mm f/1.2 and the excellent Fujifilm X-T2 camera. This is a duo made in heaven, especially for street photographers, such as myself.
Help me get the gear I want - if you've enjoyed this post, please upvote and resteem, so I can continue posting my work exclusively on Steemit, as I have done so far. You can also vote on any of the following active posts, if you enjoy them (or hit #dek-photography and filter by "new" to see all of my work!).
---