TRIPPED OUT ABANDONED TRAIN CAR, LAMBERTVILLE, NJ - PART1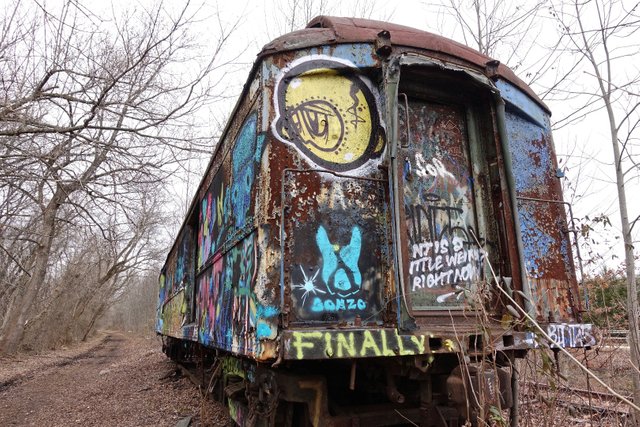 My wife and I took an awesome hike today where we located and photographed an old, abandoned passenger train car on the tracks that run along the D&R Canal Trail in Lambertville, New Jersey.
I believe this abandoned passenger car was part of the Black River and Western Railroad, however I've not been able to fully verify this. More research is needed.
We spotted this train car from across the canal on a hike we took several weeks ago, and you can read about it in the following Steemit posts:
We started today's hike mid-morning at a D&R Canal parking lot adjacent to the Holcombe-Jimison Farmstead Museum which is just north of Lambertville. This allowed us to cross the canal to get to the side where the train car is located, which is the side closest to the Delaware River.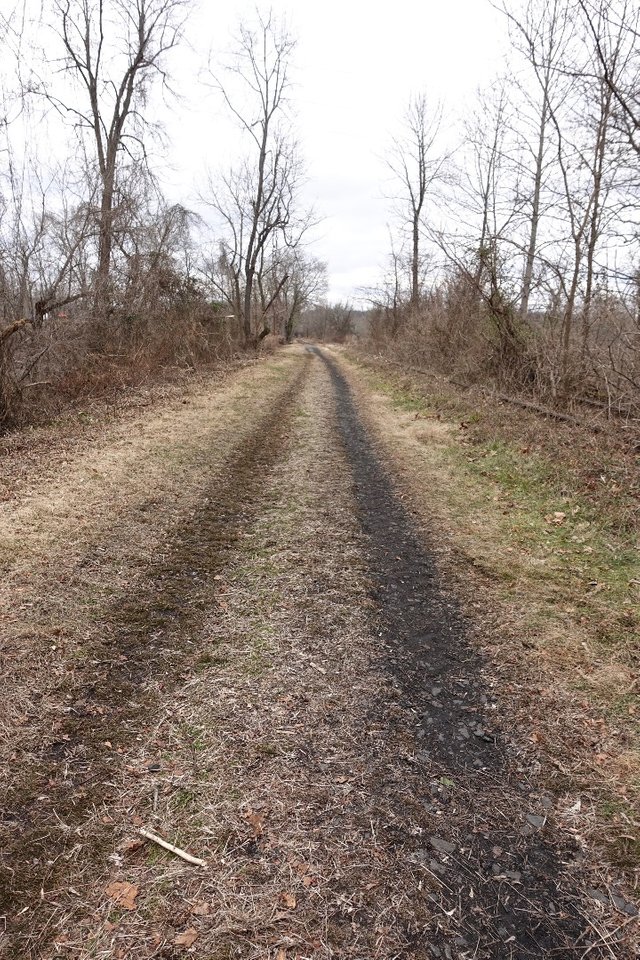 It was a mostly overcast day but, luckily for us, no rain fell. We planned to hike to the abandoned train car, take lots of photos, and continue along the tracks which lead into Lambertville proper where we would stop for lunch and a tap beer at The Inn at Lambertville Station.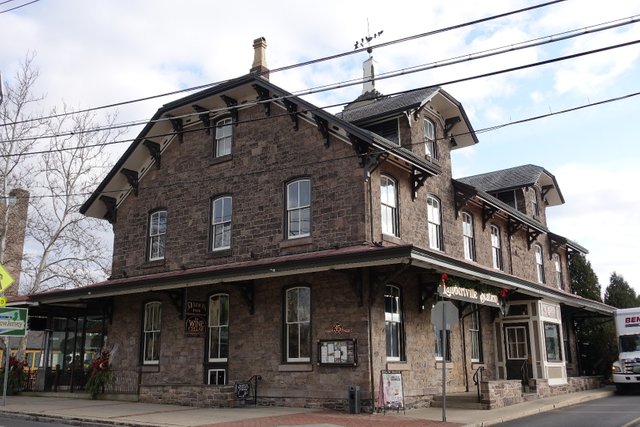 ---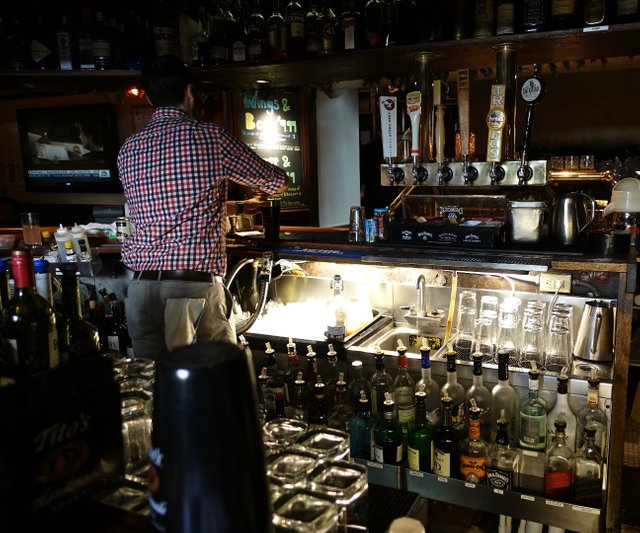 After a leisurely lunch, we hiked back from the restaurant on the opposite side of the canal for a change in scenery.
Rewinding, the hike got off to a nice start as we quickly met up with a very friendly snake that was parked in the middle of the tow path and graciously agreed to pose for a quick picture.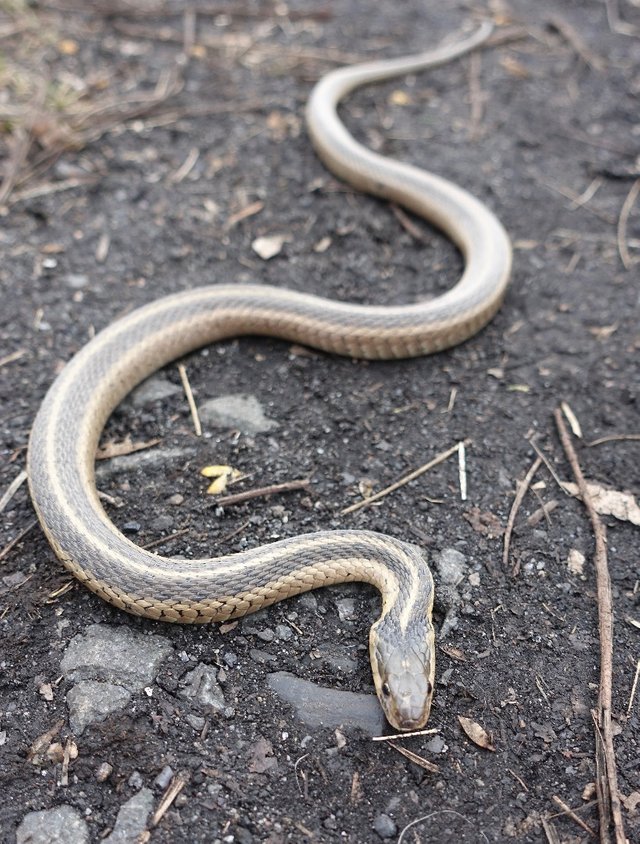 We were also able to see the Niftie train bridge from the opposite side of the canal, and I just had to climb it one more time.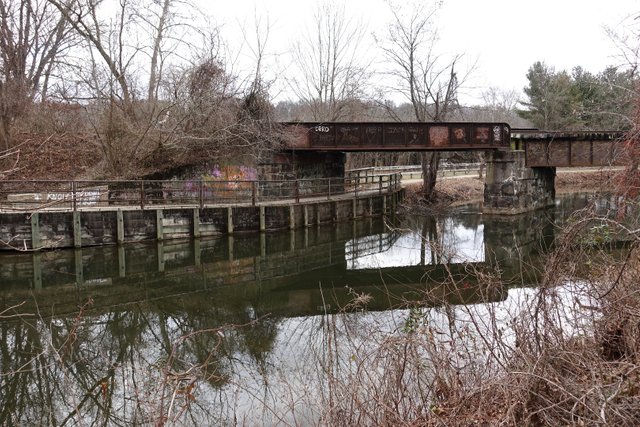 ---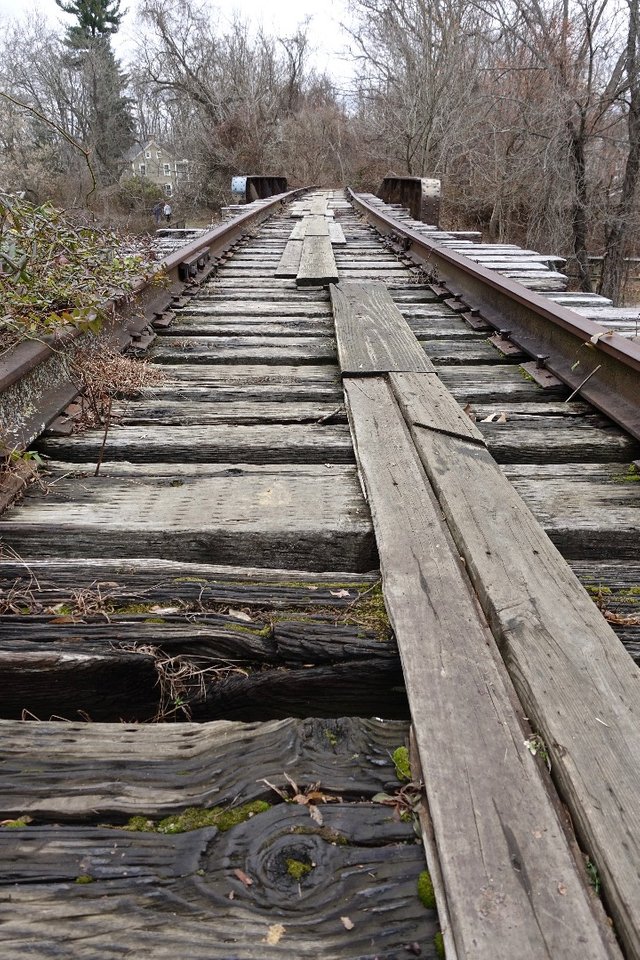 The canal beavers were busy at work on this side of the canal as well.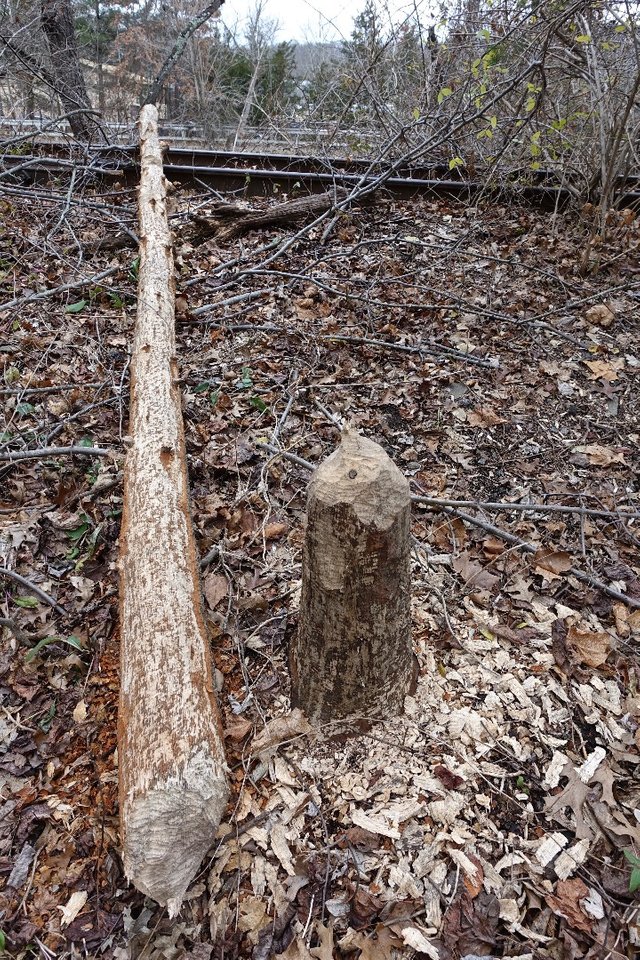 And, as you probably know by now, I'm a sucker for stopping to photograph any fungi that I come across.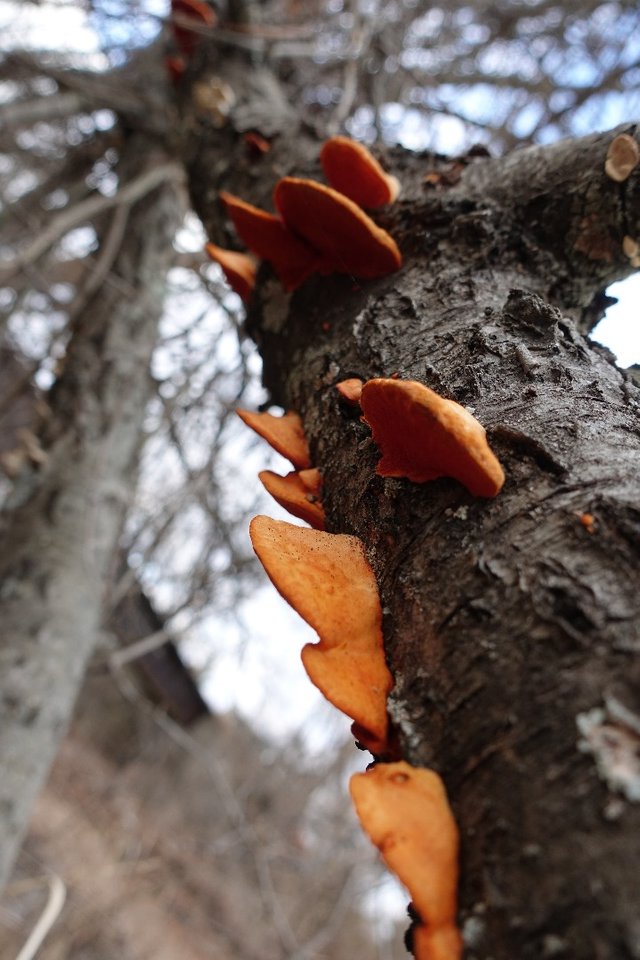 ---
We continued along the abandoned rail line which is overgrown with weeds and medium sized trees and brush.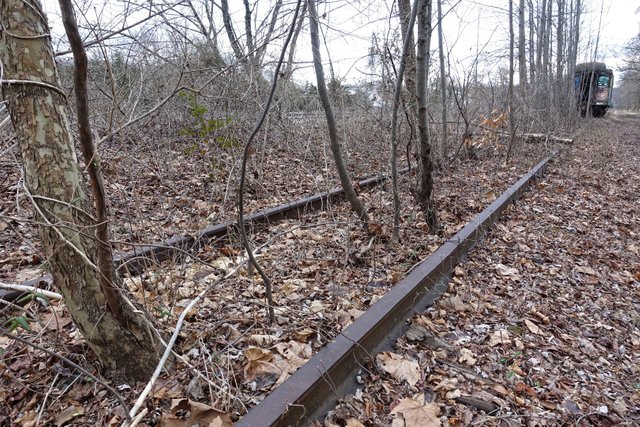 In this first post, I'll be sharing with you some images of the outside of the train car. However, I did manage to climb up inside the car and I'll be sharing those captures in a subsequent Steemit post on this topic.
As you'll see below, this train car is a graffiti lover's dream, as practically every nook and cranny of it is covered in paint. And it provides quite a stark contrast to the mostly natural surroundings of the D&R tow path.
Anyways, I hope you find these images interesting, I know I did!
---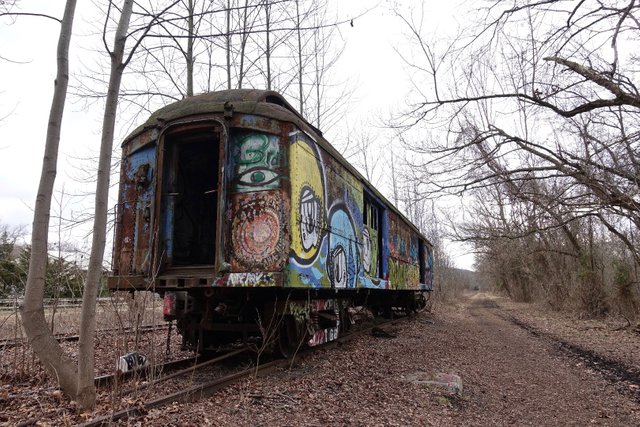 ---
---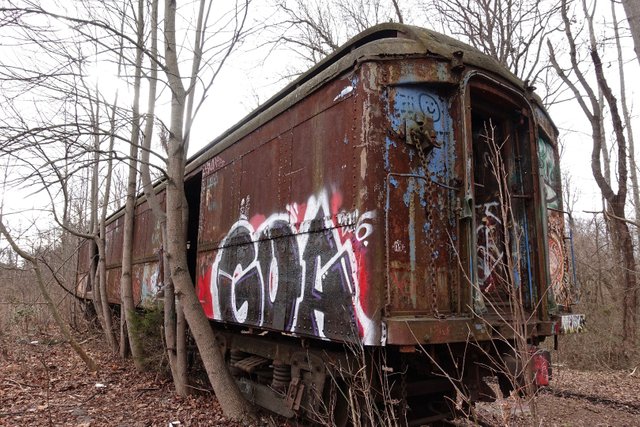 ---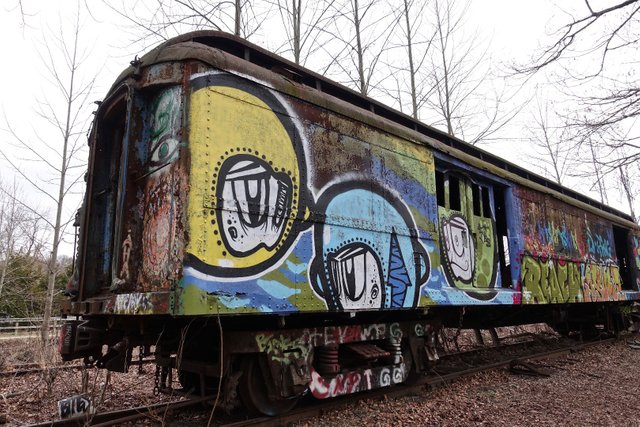 ---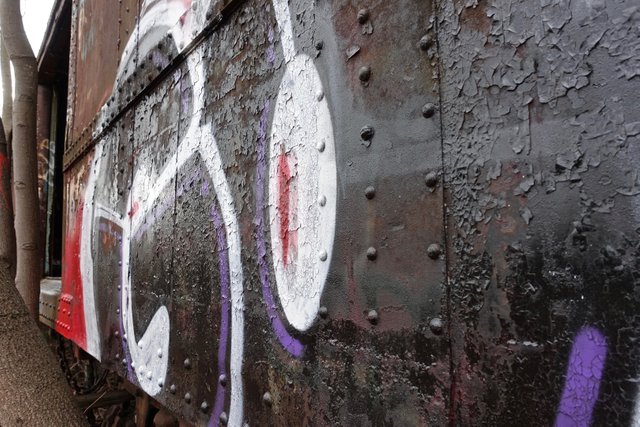 ---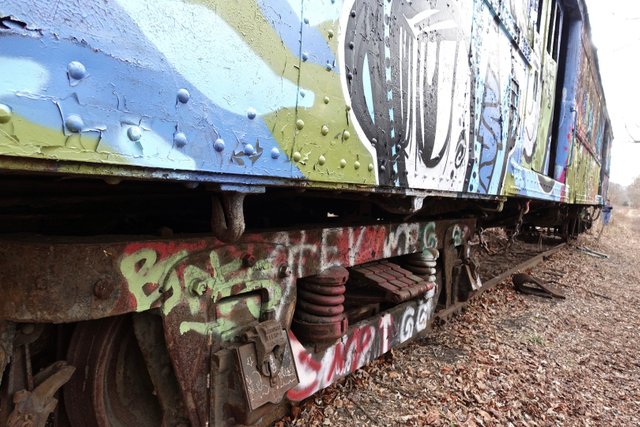 ---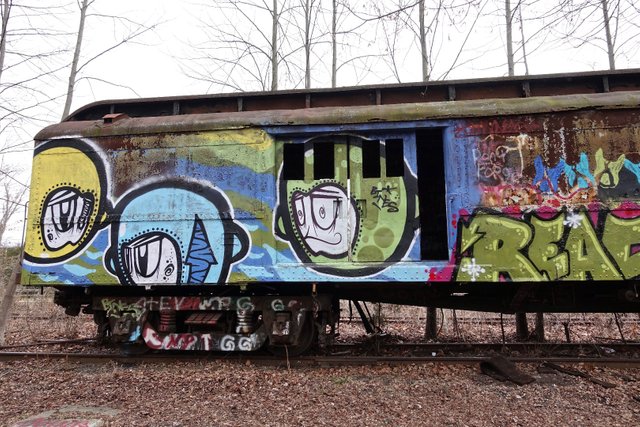 ---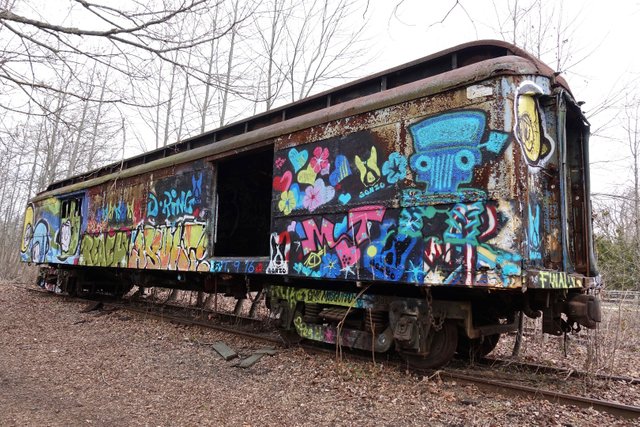 ---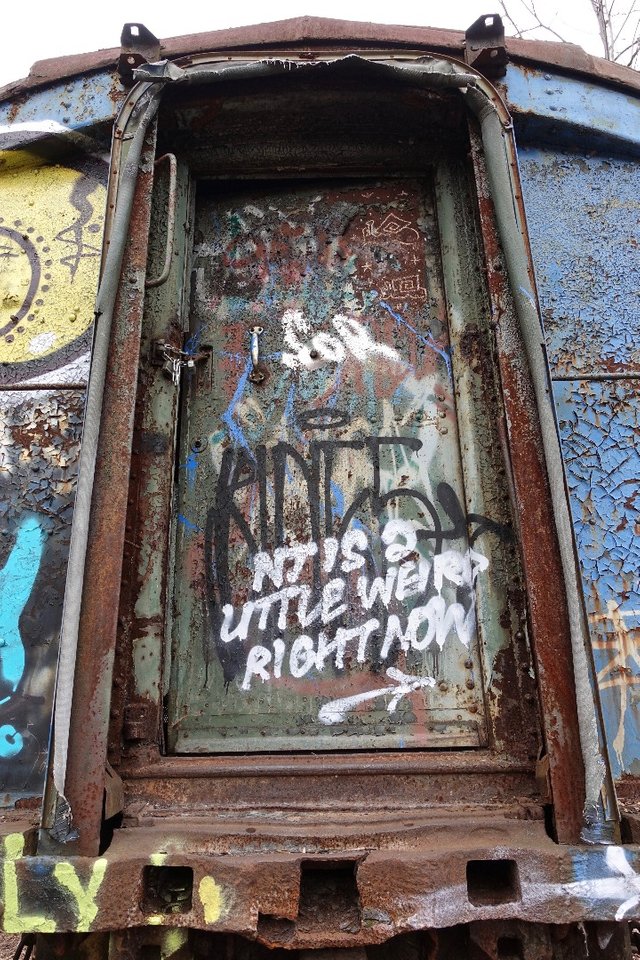 ---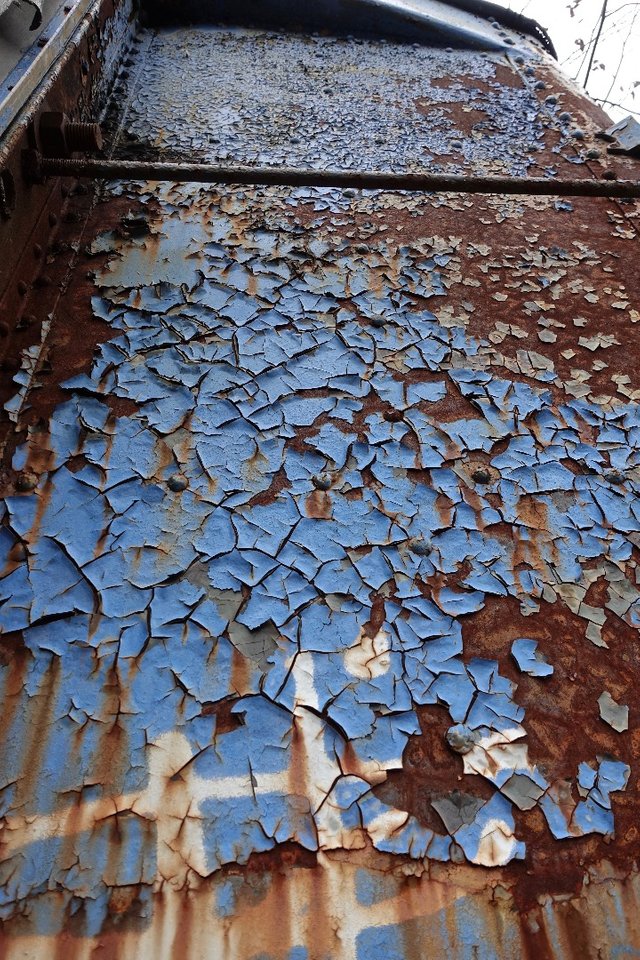 ---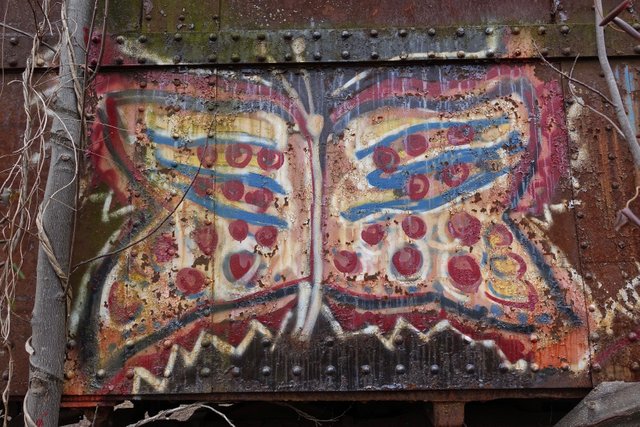 ---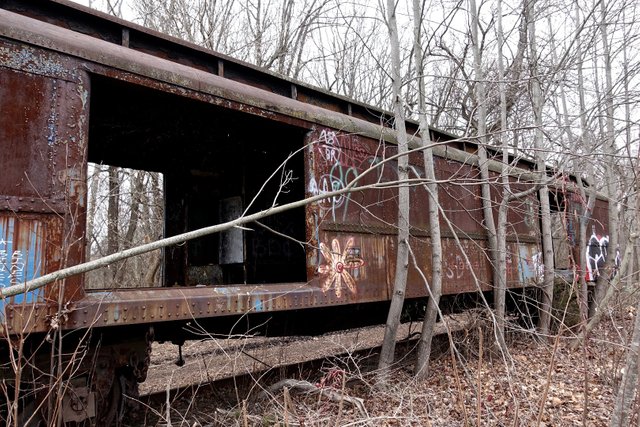 ---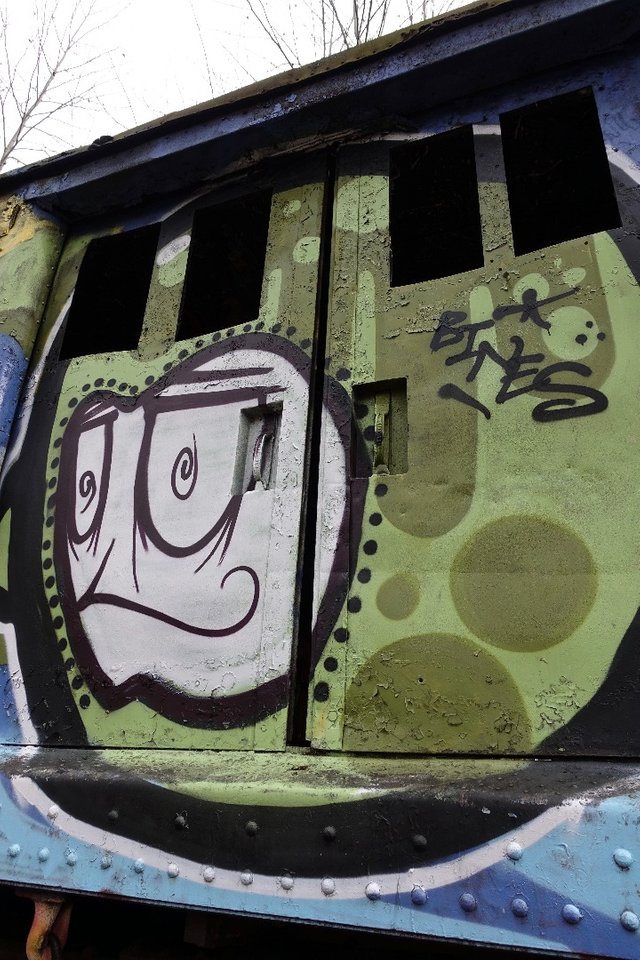 ---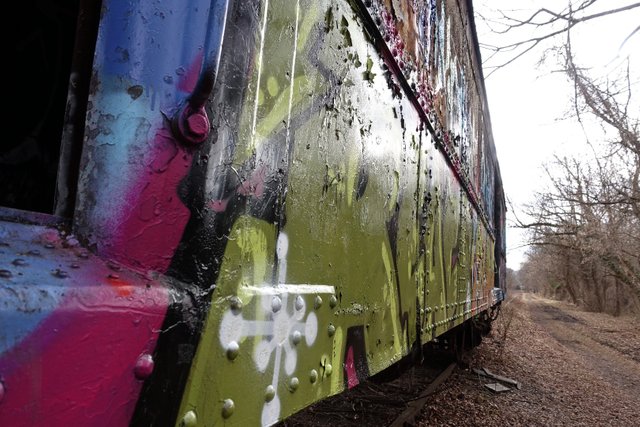 ---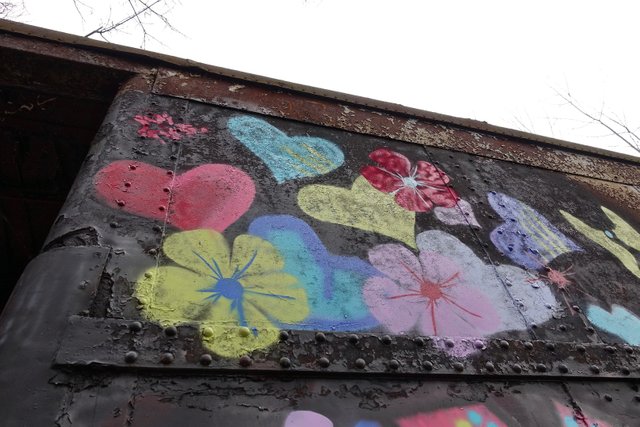 ---
All images @cognoscere and taken on December 28, 2016 on the Delaware and Raritan Canal Trail (Sony RX100 V)