This Sunday an era came to an end.
Sure, it was a short one spanning only little more than a week, but my experiences in this short span of time nonetheless had a profound positive influence on me. I am of course talking about the Era of Max, also known among historians as the Era of Floof.

So who is Max? Well, let me introduce you to this little furball: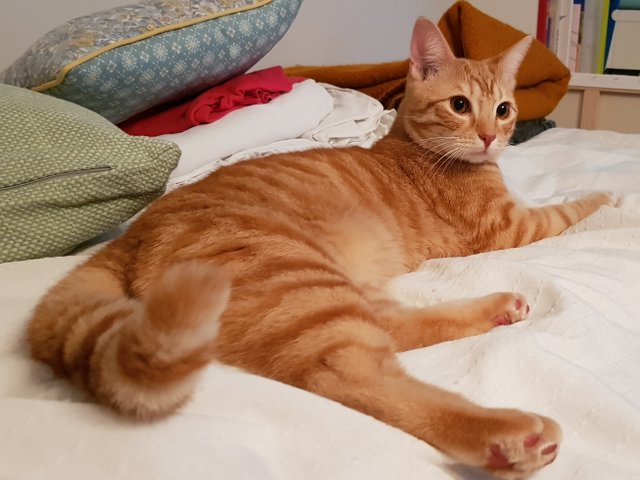 Max: Mini tiger, shredder of floof and breaker of hearts
One of my good friends were going away on vacation, and therefore it was agreed, that the urban hunting grounds of Max, her 7 month old male kitten would be temporarily switched to the cramped, dubiously interior architected sprawl that is my apartment. While it took the minuscule apex predator half a day or so of hiding underneath the spare bed in the living room, he quickly became confident enough to jump out and chase any toys presented to him and accept a quick petting. The first night with Max on the premises was a tense one of being awoken by the odd bump, thud and rattle as the nocturnal feline throughout the night explored every nook, cranny and window sill in the apartment.

As the next day dawned, Max had scouted out all the optimal hiding spots in the apartment and throughout the day, alternated between viciously chasing anything presented to him and hiding away in the weirdest of places: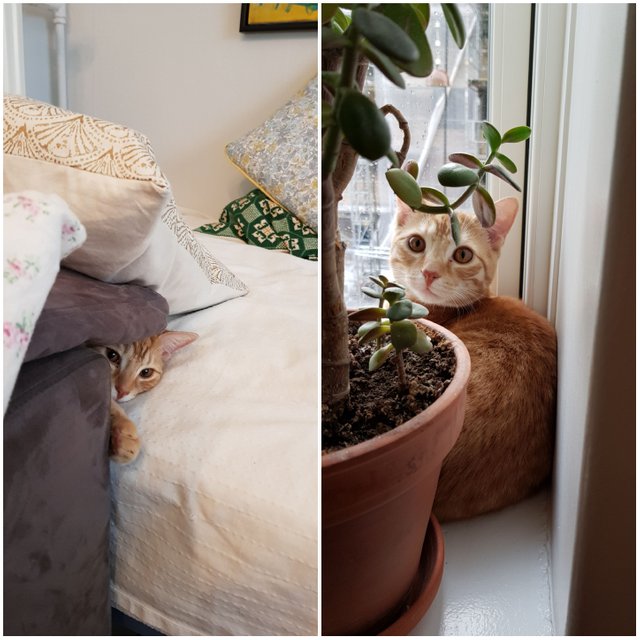 The dens of the mini tiger: The pillow cave and the window sill grove
As the days progressed, Max became more trustful and therefore both friendlier and bolder. Every morning you were greeted by the little ball of floof rubbing up against your legs, purring and meowing at you. His preference for tight resting spots sometimes also led to difficulties: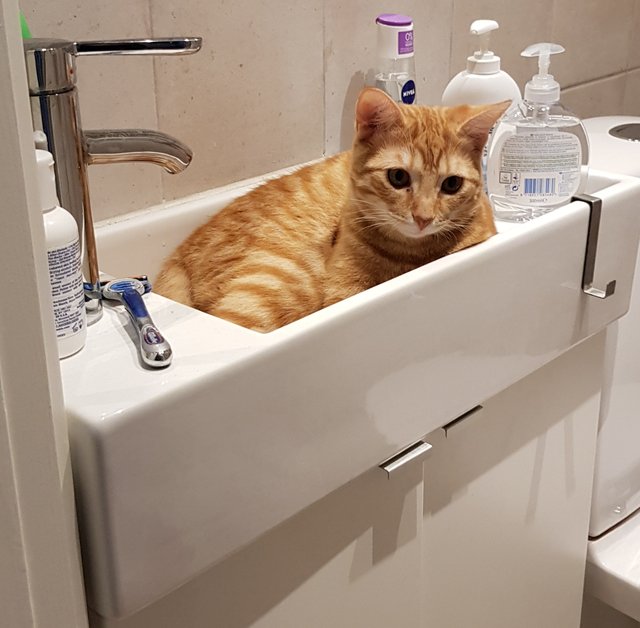 My morning routine has been foiled!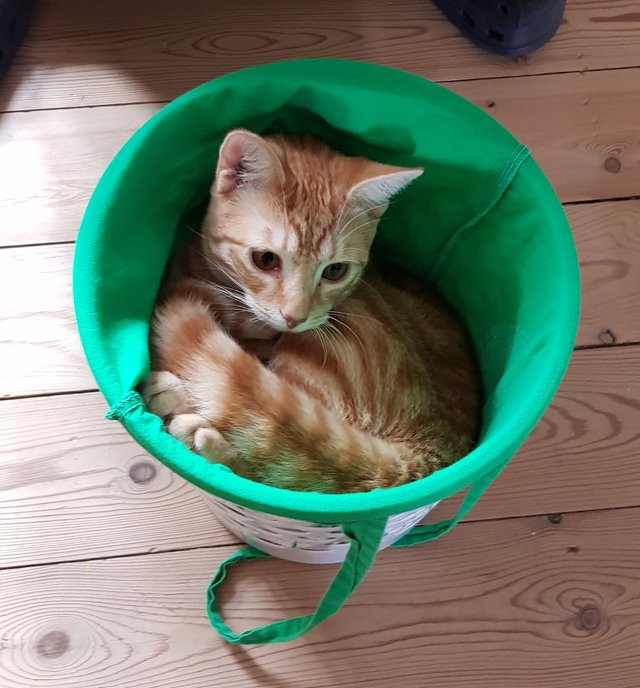 crumbled paper goes here, not cats
His industriousness and curiosity also led to the usual knocking over of miscellaneous items and to the potted plants being the subject to unwarranted excavation and the mother-in-law's tongue in particular suffering as Max, when unobserved, would gnaw away at its tough leaves. While Max had his mischievous sides, most of the time he was a sweet and playful kitty that would happily chase any toy you threw at him and accept any belly rubs, although he would make you fight for the privilege: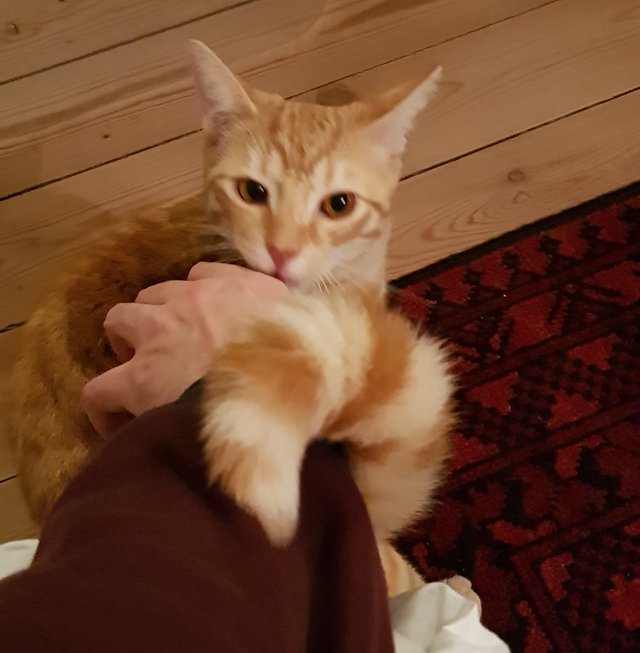 Chaaarge!
While being very friendly in general, Max was somewhat private when it came to sleeping and relaxing and would always find a spot for himself when he needed to rest. However, during the last night of his stay, I was awoken by a small thud on the bed accompanied by the sound of purring and moments later I saw Max's silhouette in the dark lying down next to me. That was a really wonderful feeling!

Having a cat in the house really also helped the overall mood during dreary days. It was raining the whole week I spent with Max, and there is nothing better than coming home after being soaked by the rain and be greeted by playful little fur ball: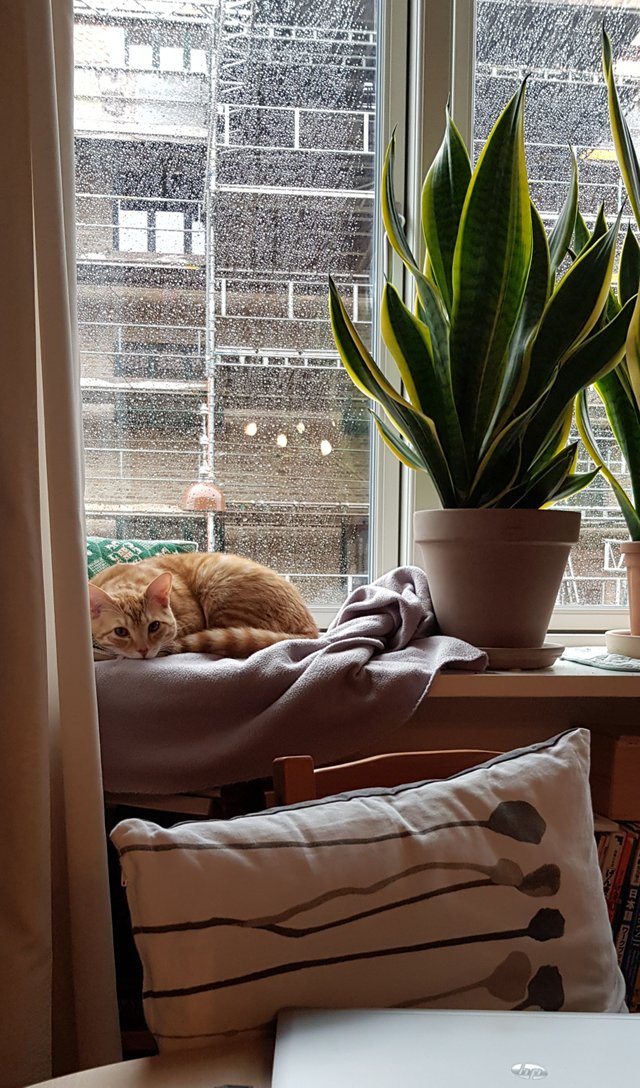 Friday mood - Max enjoying his favourite spot in the window sill while the rain pours down outside
It was a bittersweet experience when my friend visited last Sunday to pick up Max. Bitter because I had really grown to like this little tiger throughout the time I spent with him and I am still missing being able to play with him and watch his amusing antics as he rummages around the apartment. Sweet because it is nice to be able to sleep again without having to worry about jolting awake to the sound of something breaking and because the arduous task of de-floofing the apartment can now begin in earnest. My friend is a frequent traveler, however, so it might not be the last time that Max will bless my apartment with his presence!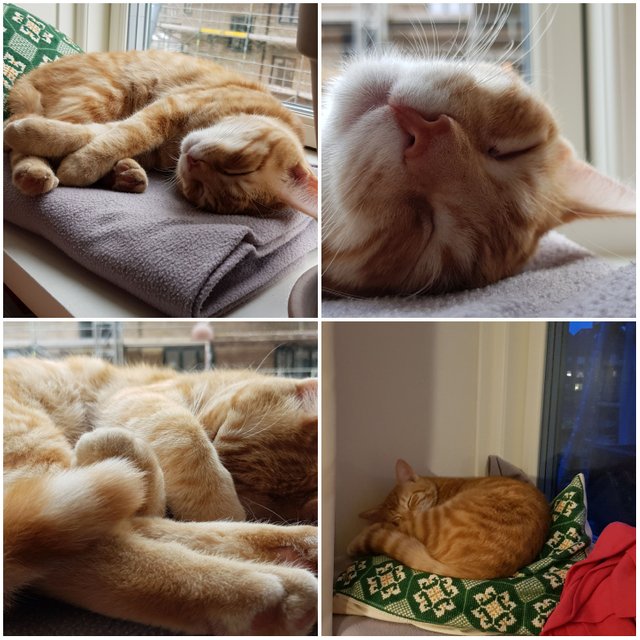 Goodbye Max! Please come and visit again soon!