Borran's Nature Photography: Deer in Field
I went for a bike ride at dusk, and my goal was to find wild animals to photograph.
I cycled and cycled, time went by and I hadn't found anything. Just when I almost gave up and was thinking about going back home, a mama deer with her calf appeared.
They stood in the field for a long time and just stared at me.
In the last picture, I caught the moment when the mama deer gave a sign to her calf to go and hide. The interesting thing was that she herself ran over to the other side of the field, probably to protect the calf by luring the potential danger towards her direction instead.
After this incident, I didn't want to disturb them anymore, so I hopped on my bike and cycled home.
---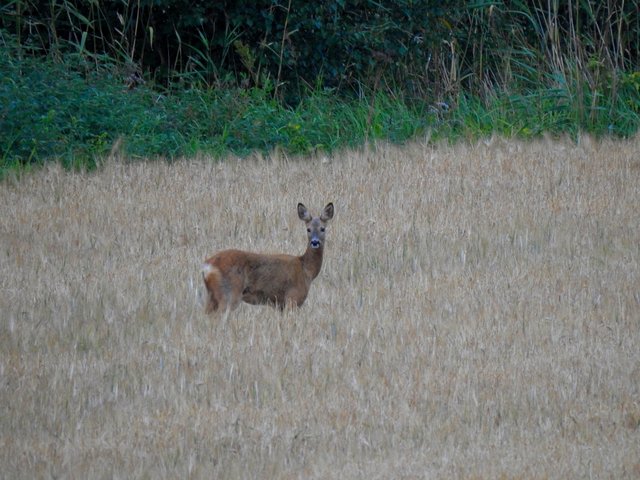 | | |
| --- | --- |
| Aperture | f/6.3 |
| Shutter Speed | 1/100 sec |
| ISO | 800 |
| | |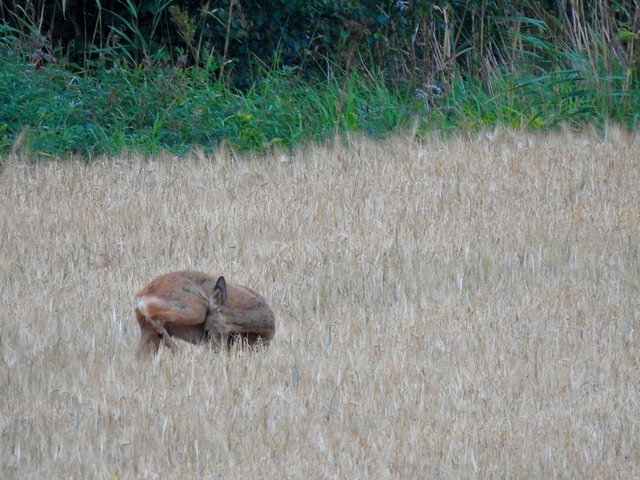 | | |
| --- | --- |
| Aperture | f/6.3 |
| Shutter Speed | 1/100 sec |
| ISO | 800 |
| | |
| | |
| --- | --- |
| Aperture | f/6.5 |
| Shutter Speed | 1/60 sec |
| ISO | 800 |
| | |
| | |
| --- | --- |
| Aperture | f/6.3 |
| Shutter Speed | 1/60 sec |
| ISO | 800 |
| | |
---