One year ago for the first time I had a chance to photograph a lightning.
It was already late and I was going to go to bed. Suddenly I noticed that lightning flashed in the street. Then I went to the balcony and saw how strong the lightning flashes sparkle in the sky, I decided to try to photograph them.
Unfortunately the landscape of my windows is not very beautiful. And my tripod was in the car. So I had to put the camera on the windowsill and catch lightning in this way.
Fortunately, on several shots, I managed to capture lightning strikes.
This shot was one of the best.
I recommend to open the photo in a separate tab to appreciate it.
---
---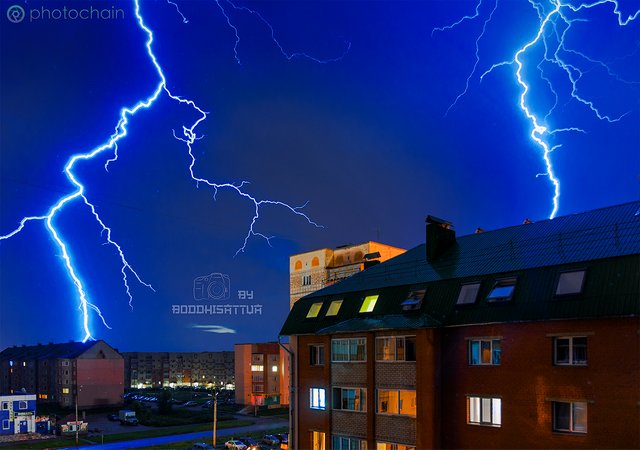 ---
---
Nikon D5000 + Sigma AF 17-50
---
Do you like this post? You can see more of my works in my blog @boddhisattva