Bagan (ပုဂံမြို့)
is a very lovely small town in the Mandalay region of Myanmar and one of the most beautiful experiences we had during the whole trip. The 200km ride from Mandalay to Bagan with some 125cc motorbikes was very intense and basically took the whole day. So we were more than happy to finally arrive.
I was amazed by the town itself and like Mandalay the all day situations on the street were so interesting, exotic and natural that I spend the most time during the stay walking around with my camera to conserve some of the impressions around me.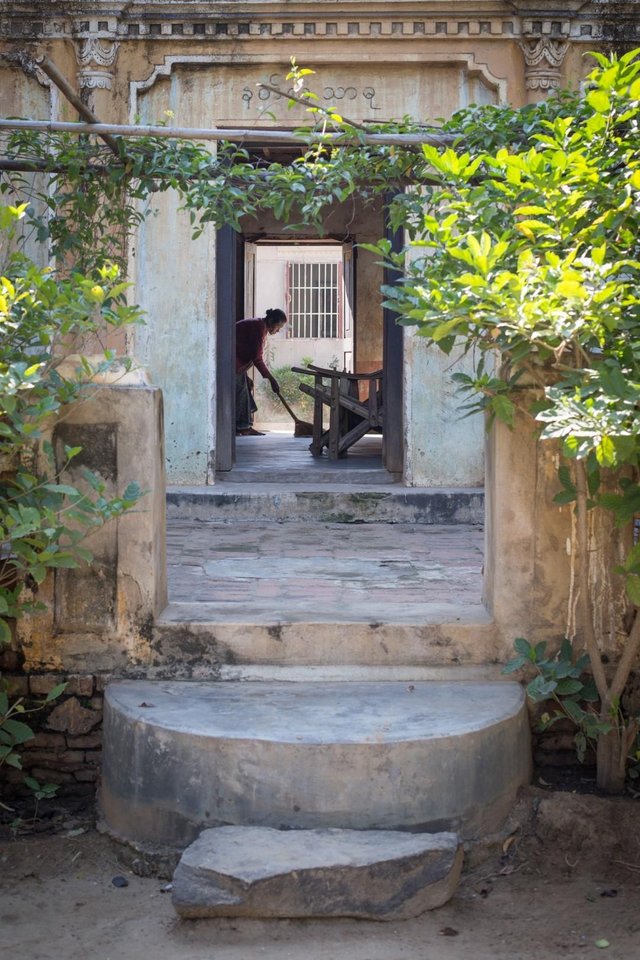 An old lady cleaning her house with a broom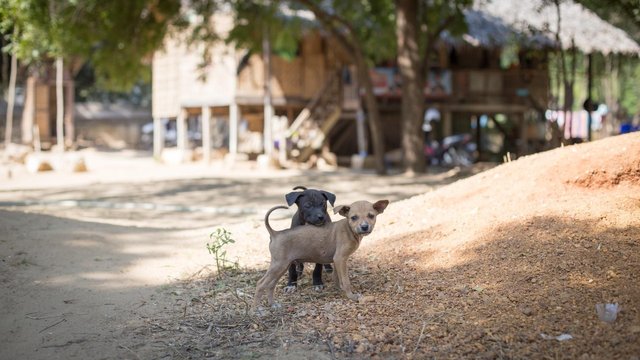 streetdog puppys were literally everywhere, but they are very shy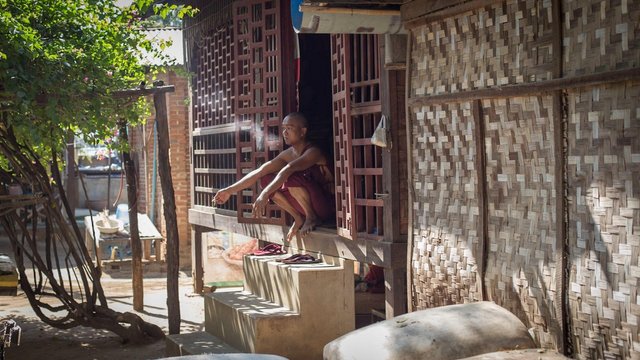 a monk having a cigarette break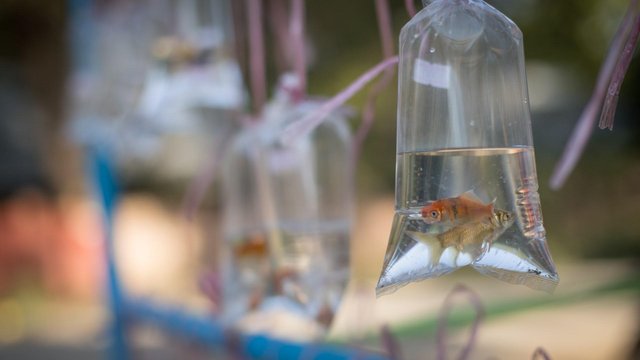 you can buy small fish to release into the river, which is good karma. Also you can buy birds and all kinds of animals for that purpose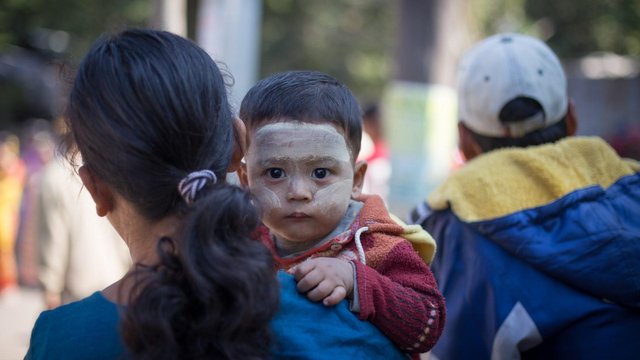 Thanaka is a paste made from ground bark and used as a sunlotion and for clean skin in genereal. Its been used for over 2000 years by the burmese people and a lot of women and children use it everyday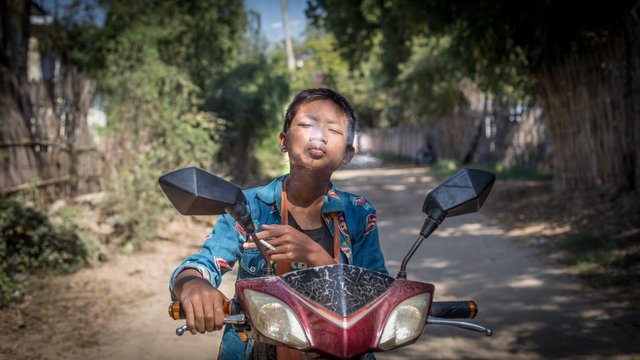 this is my favorite portrait I took during my trip. this young guy rode up to me with his motorcycle and asked very polite if I need directions or help or something, probably because I was walking around in the poorer part of town as the only white dude. I asked him to take his picture and he agreed and posed like the coolest kid from the hood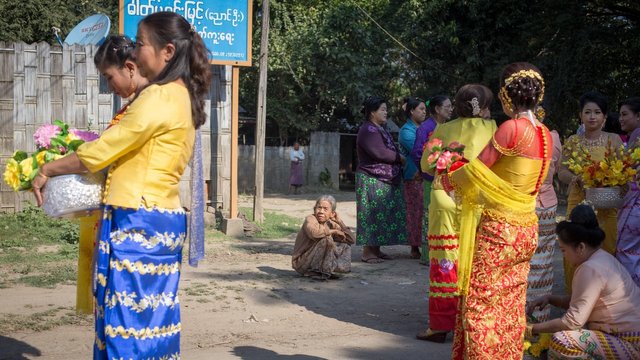 an old woman is looking at the young ladies during a parade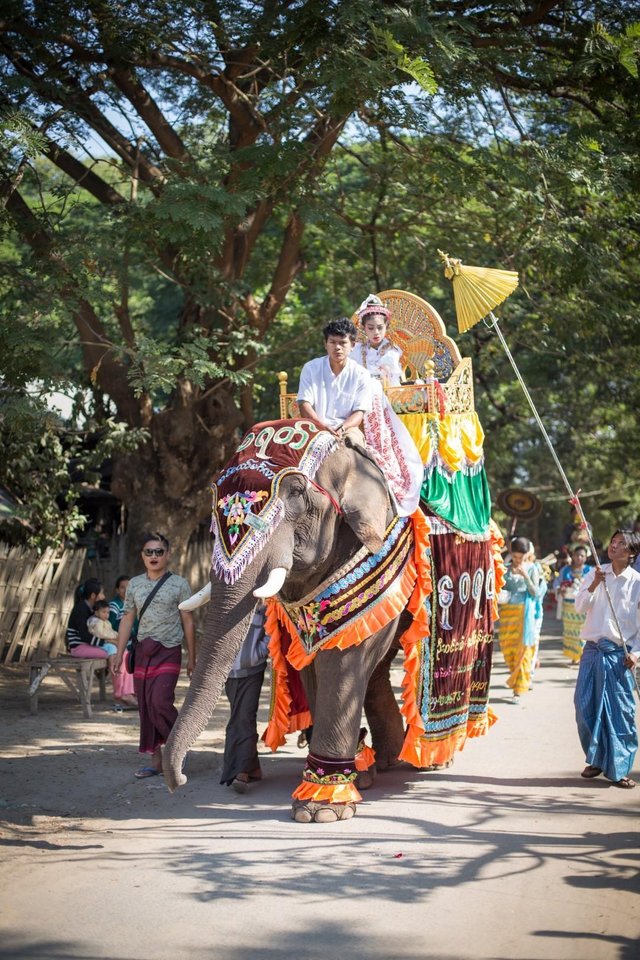 the parade consisted of an elephant, cows, horses, some music, a cannon, and a lot of dressed up people. Sadly I couldnt find out what it was all about, but everybody seemed proud to take part in it.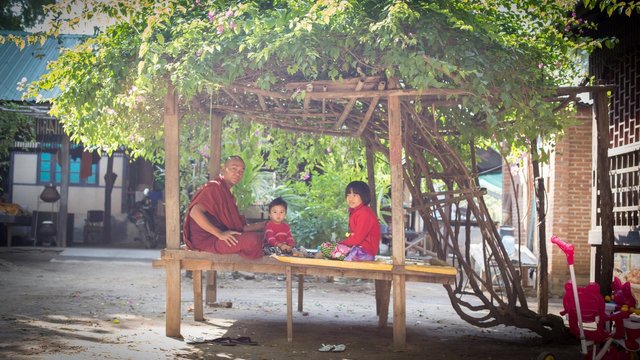 a monk and his family in front of their home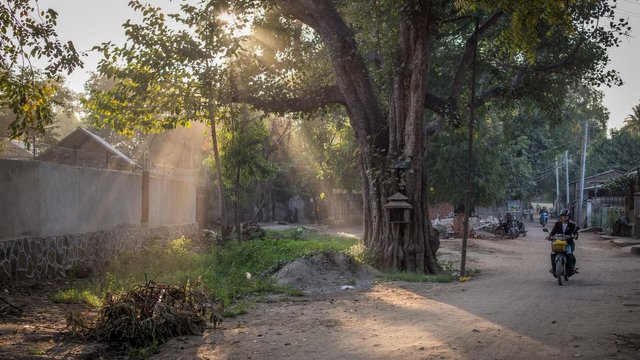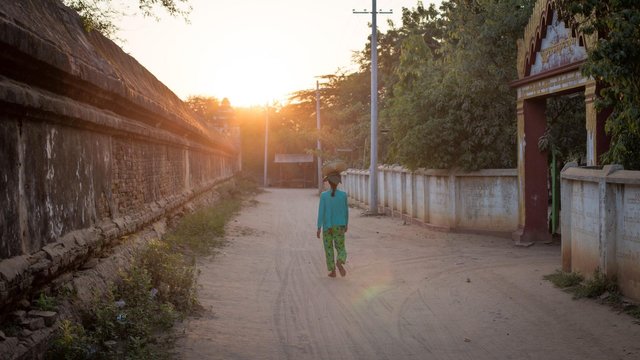 goldenhour at bagan
Bagan is much much more than the small impression I got and try to show here...This town is also famous for the big area around the city (36 km²) in which hundreds of pagodas and temples are located. We also went there to shoot some astro, so heres a small glance at the result: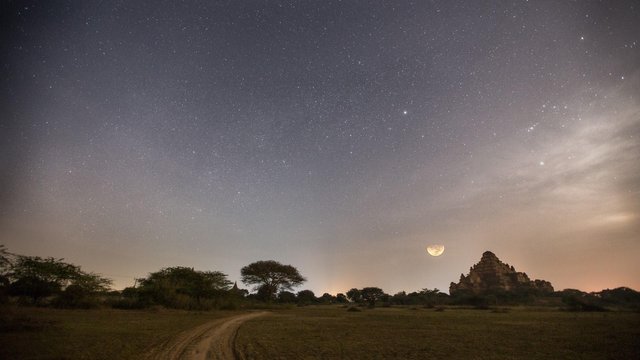 I'll do a second part of Bagan with another big reason to visit this area soon, but until then... byebye :)
Thank you for your time!

all photos I post are taken by me with a Canon 6D
these in particular with the Canon 50mm 1.4 lens.
come and visit my profile for more photography and travel images :*