---
---
What can be seen through the [water pipe] (https://steemit.com/doityourself/@bambuka/you-can-do-it)? It depends on what you look at. Today was finally a sunny day. I was able to test my lens designer in natural conditions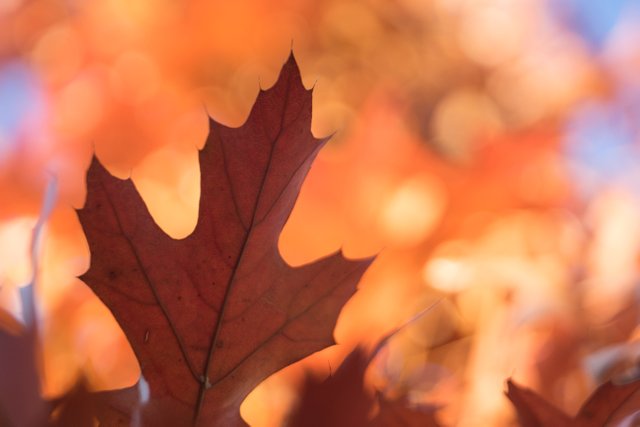 Что можно увидеть через водопроводную трубу? Это зависит от того, на что вы будете глядеть. Сегодня наконец был солнечный день. Я смог испытать свой объектив-конструктор в природных условиях
---
---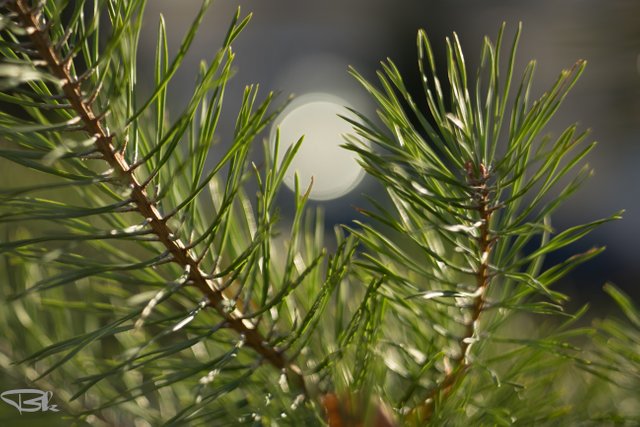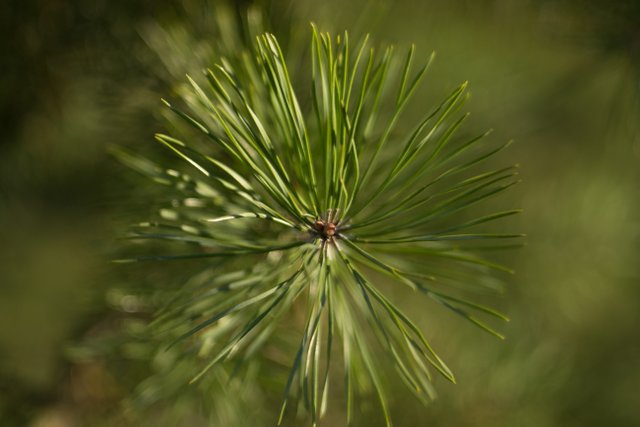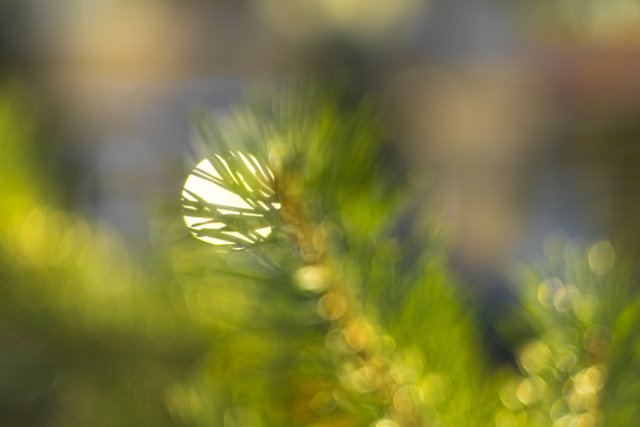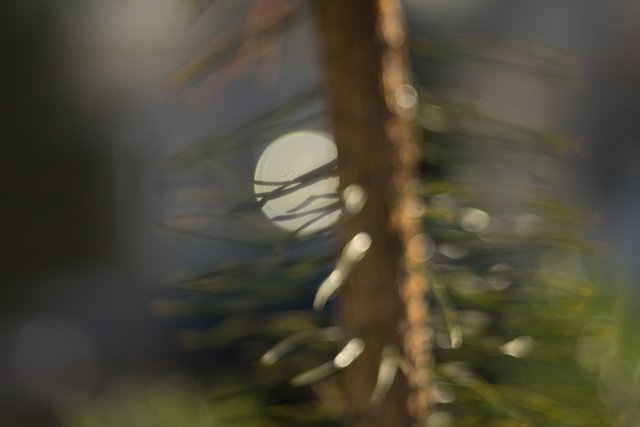 Начнём с молодой сосны возле дома. Два кадра в фокусе. И два кадра для проверки бокэ. Конструктор успешно справляется со своей задачей. Хорошая резкость в фокусе и отлично размыт задний фон. Луна, которая появилась на снимках, это солнечный блик от оконного стекла напротив меня. Так родилась идея последнего снимка - полнолуние в тайге.
Let's start with a young pine near the house. Two frames in focus. And two frames for checking boke. My designer successfully copes with his task. Good sharpness in focus and excellent background blur. The moon that appeared in the pictures is a sunny glare from the windowpane opposite me. So the idea of the last shot was born - the full moon in the taiga.
---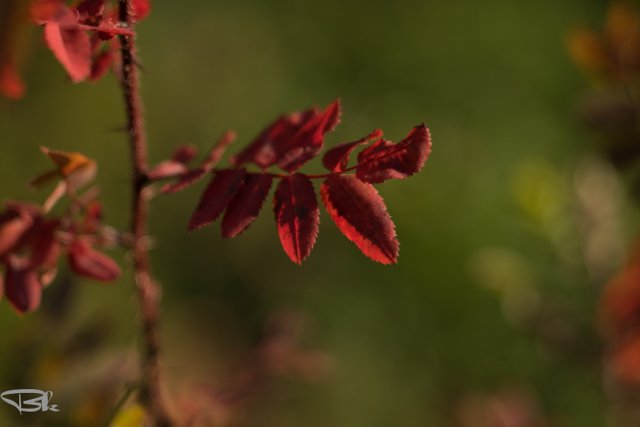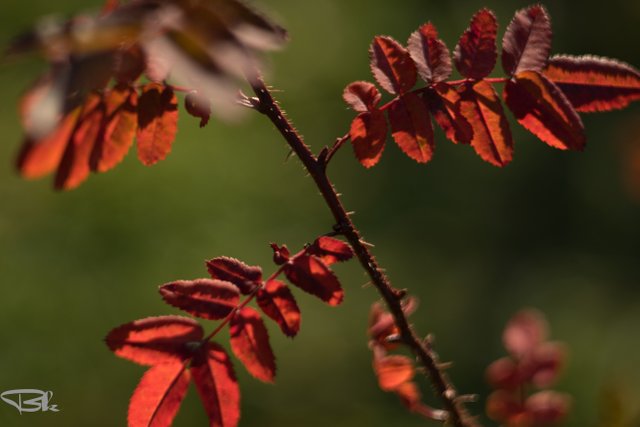 Решил зелёный цвет поменять на красный. И опять мне нравится результат.
I decided to change the green color to red. And again, I like the result.
---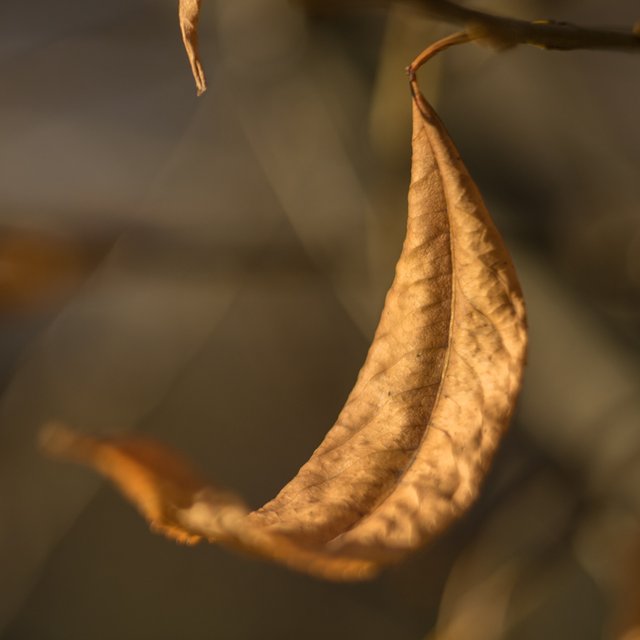 К сожалению, сегодня дул сильный ветер. Мои фотомодели дрожали и раскачивались. Пришлось ставить очень короткую выдержку 1/1000.
Unfortunately, a strong wind blew today. My fashion models were shaking and swaying. I had to set a very short shutter speed of 1/1000.
---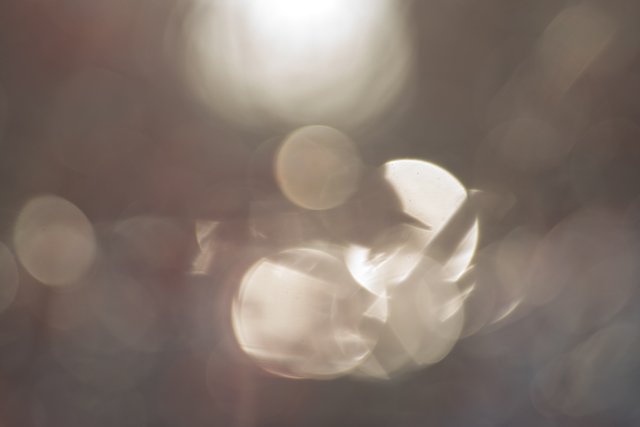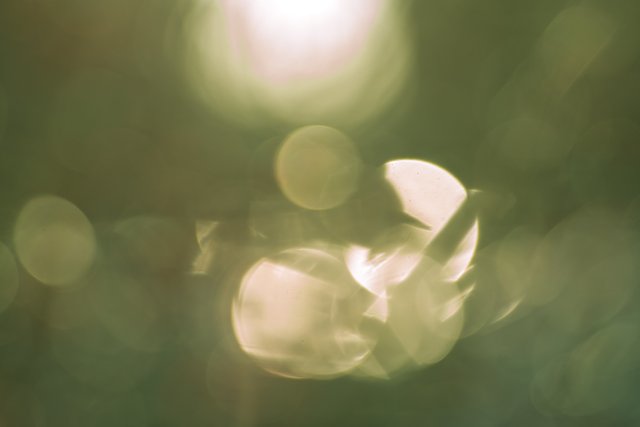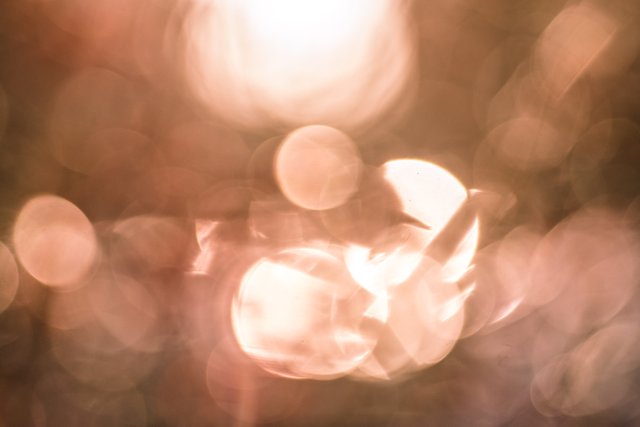 Здесь первый кадр без обработки, как снято. Решил немного поиграть с цветами в редакторе. Теперь я знаю, что с помощью этого объектива можно создавать абстракции на свой вкус.
Here is the first frame without processing, as shot. I decided to play a little with the colors in the editor. Now I know that using this lens you can create abstractions to your taste.
---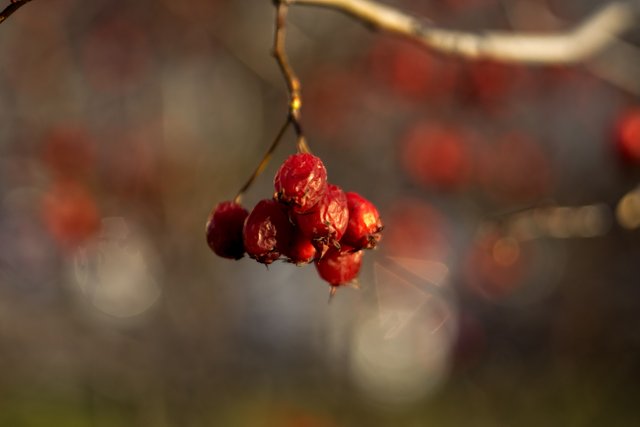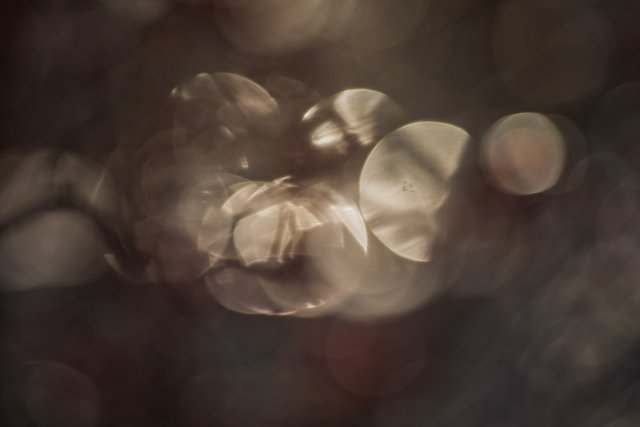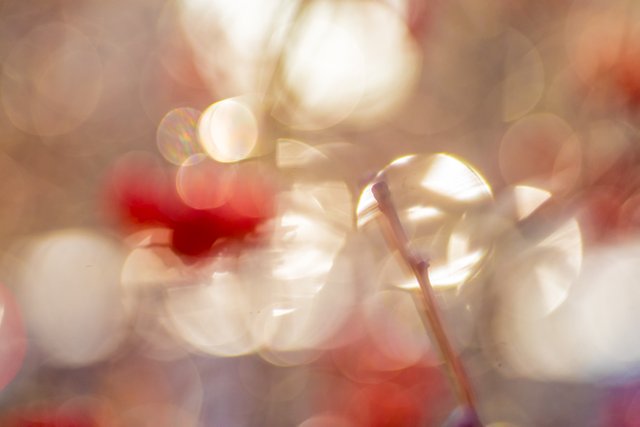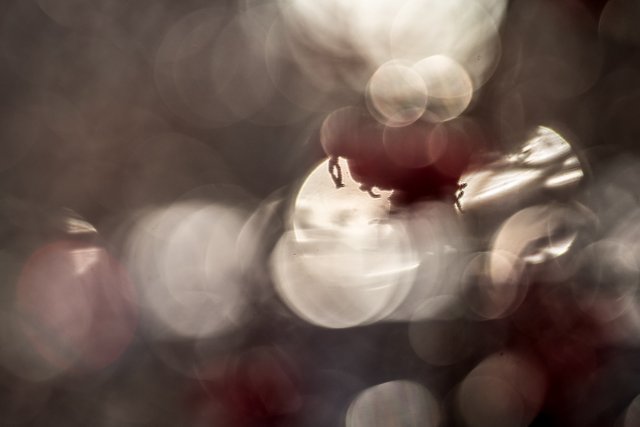 Я так увлёкся абстрактной фотосъёмкой, что забыл поснимать куст боярышника в нормальном фокусном режиме. Всего один снимок. А дальше я снимал через куст в сторону солнца. В итоге получил несколько волшебных пузырей.
I was so carried away by abstract photography that I forgot to shoot a hawthorn bush in normal focal mode. Just one shot. And then I took pictures through the bush towards the sun. As a result, I got some magic bubbles.
---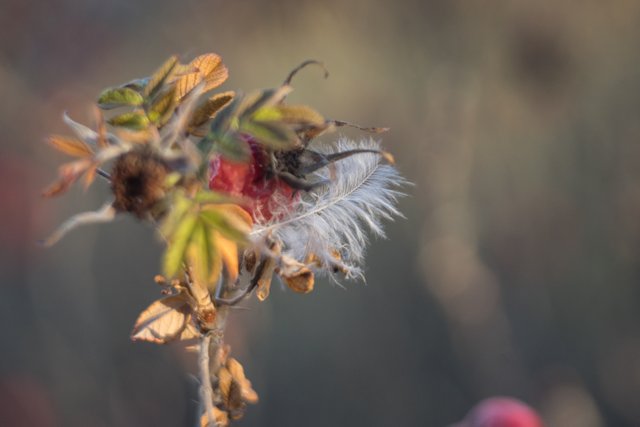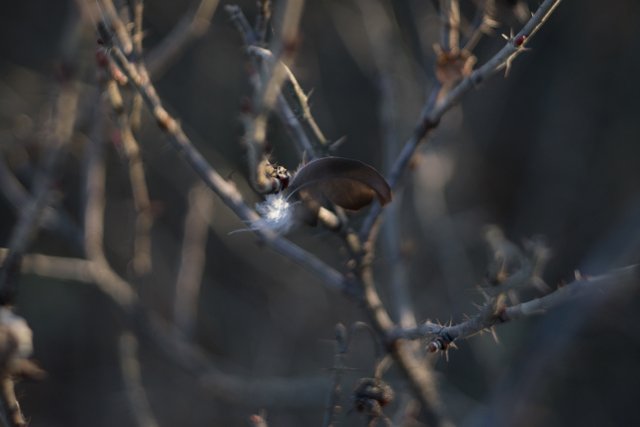 Птицы клевали ягоды шиповника. А шиповник пытался их раздеть до гола. Мне определённо нравятся цвета и бокэ этого объектива.
Birds pecked rose hips. And the dog rose tried to undress them to the goal. I definitely like the colors and bokeh of this lens.
---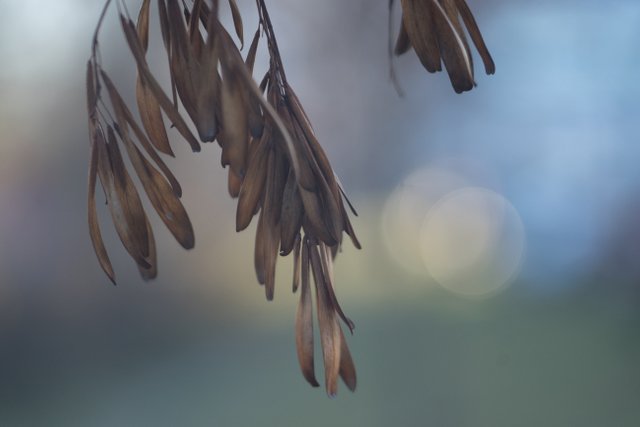 На прощание несколько прохладных и тёплых фотографий.
Резюме. Хороший мягкий, но достаточно точный объектив для макро съёмки и съёмки крупных планов с расстояния в 1 метр. С его помощью достаточно легко делать абстрактные и художественные фотографии. Имеет хороший приятный бокэ и цветопередачу.
Я понял, что мне придётся заменить фановую трубу на аллюминиевую и кое-что ещё улучшить. Тогда получится отличный бюджетный объектив (примерно $10)
In parting, some cool and warm photos.
Summary. A good soft but accurate enough lens for macro and close-up shots from a distance of 1 meter. With its help it is quite easy to make abstract and artistic photographs. It has good bokeh and color reproduction.
I realized that I would have to replace the fan pipe with an aluminum pipe and improve something else. Then you get a great budget lens (about $ 10)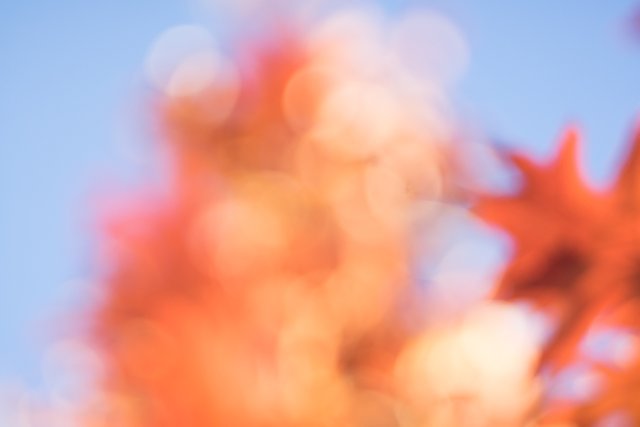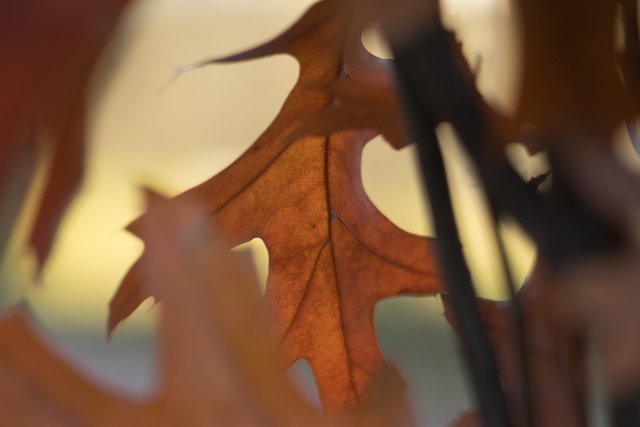 ---
Camera Sony A7М2 HandMade
---
Daily photo chronicle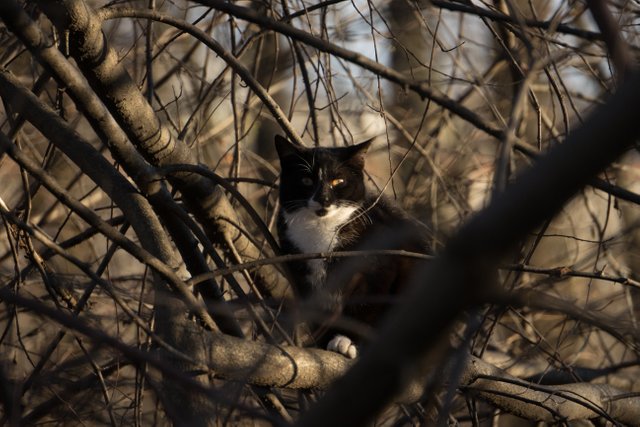 He sees you
---