Cone Peak Drone Panorama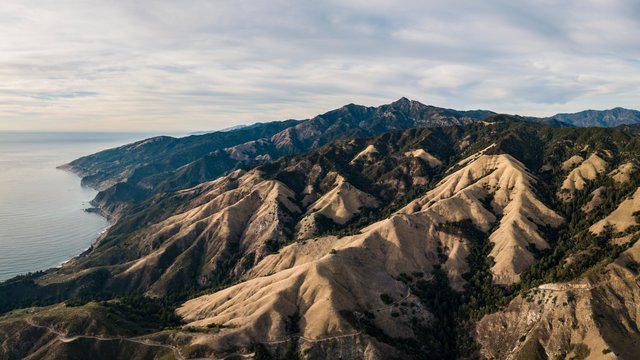 DJI Mavic Pro, 26mm, 1/640, f/2.2, ISO 100 [5053x2842]
---
A few weeks ago I was driving down the California coast near Big Sur and decided to take the backroads up to cone peak. My van is on the same pull out in the following 3 shots.
Van on a pull out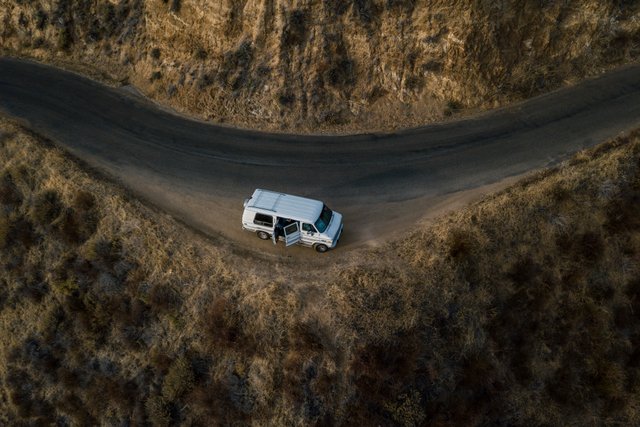 DJI Mavic Pro, 26mm, 1/1250, f/2.2, ISO 100 [3992x2662]
---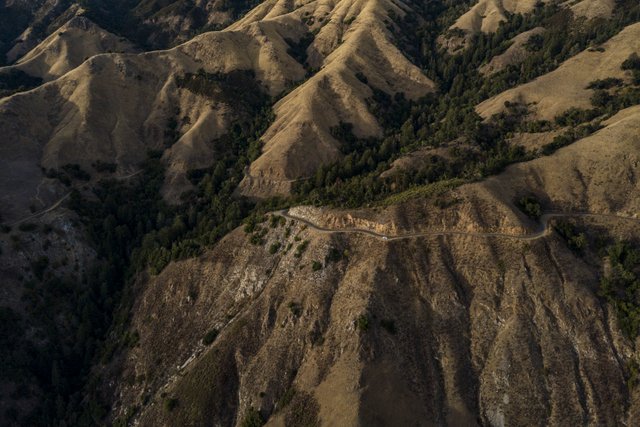 DJI Mavic Pro, 26mm, 1/1250, f/2.2, ISO 100 [3940x2626]
---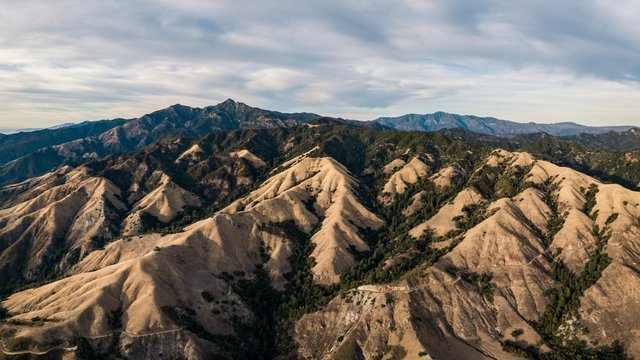 DJI Mavic Pro, 26mm, 1/640, f/2.2, ISO 100 [5091x2864]
---
I was loosing sunlight quick while on the way up the mountain so I had to pull over and fly the drone before getting all the way to cone peak. Golden hour was in full effect during this drone flight, here is a shot of the ridge leading up to cone peak.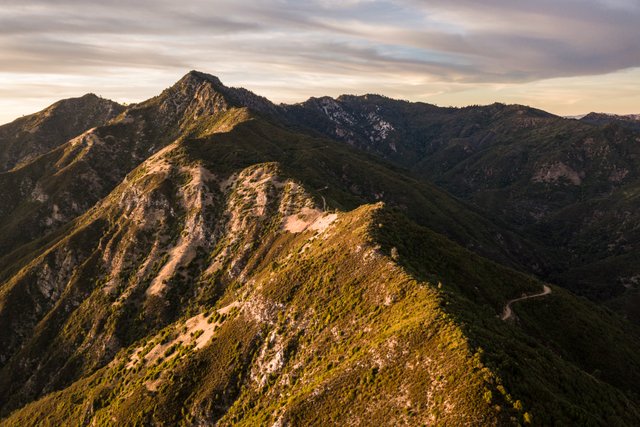 DJI Mavic Pro, 26mm, 1/120, f/2.2, ISO 100 [3992x2661]
---
Unfortunately I was not paying attention to my drones battery level and was forced to do an emergency landing on the ridge. There was no road or trail going up this ridge, it was really steep and the sun was in the process of setting. I scrambled up hastily in an effort to get to my drone before dark. I didn't have cell service so there was no map details on my phone, it just had the GPS dot for me and the GPS dot for my drone on an otherwise blank map with no landmarks or anything to orientate yourself with. I forced my way through thick brush trying to bring my dot closer to the drones, at times having to belly crawl underneath the brush and other times climbing up small near vertical rock faces. I eventually lost all my sunlight and I wasn't making as much progress I was would have liked. It felt like I still had a ways to go and I was unsure already about getting back down this ridge in the dark. I started to think even if I found the drone I didn't bring a case or anything to carry it back with. I decided to call it for the night and search again in the morning. I was having a hard time retracing my steps as it was now just about pitch black. The sun was completely set and the moon had yet to rise. Luckily I did at least grab a headlamp on my hasty rush up this ridge. I kept finding myself looking over vertical drops that just seemingly went down into a black abyss. I must of climbed up one of those, but there was no way I was going down that way so I decided to cut across to the other side of the ridge to see if it had a more reasonable slope. I came across a small opening in the brush and I couldn't believe my eyes, my drone was sitting right in front of me! I was no where near where my phone was telling me it was, but there it was! I couldn't believe it, I grabbed my drone and proceeded to go down the ridge. It was super sketch, I basically just found a spot with a lot of thick vegetation and slide down on my ass grabbing on the vegetation to slow me down. I did a good job protecting my drone but ended up gashing my leg open on a sharp stick in the process. I eventually made my way down and back to the van.
I was a bit shaken and warn out from everything so I neglected to set my alarm and ended up sleeping in well past sunrise. I drove further up the road until I got to the dead end, checked out the view then drove back a bit to the cone peak summit trail head. I flew my drone one more time and then hiked up to the summit. The view was amazing but by the time I got up there the light was no good and I knew I wouldn't be able to do the view justice with my camera so I didn't attempt it. I will end this post with a couple shots from the morning drone flight.
Cone Peak Summit Lookout Shelter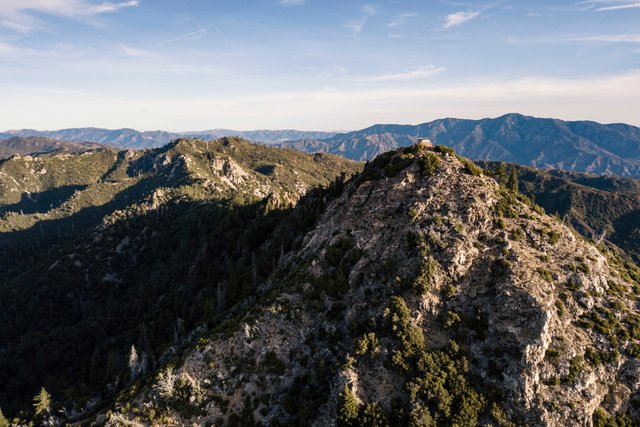 DJI Mavic Pro, 26mm, 1/800, f/2.2, ISO 100 [3992x2662]
---
View to the South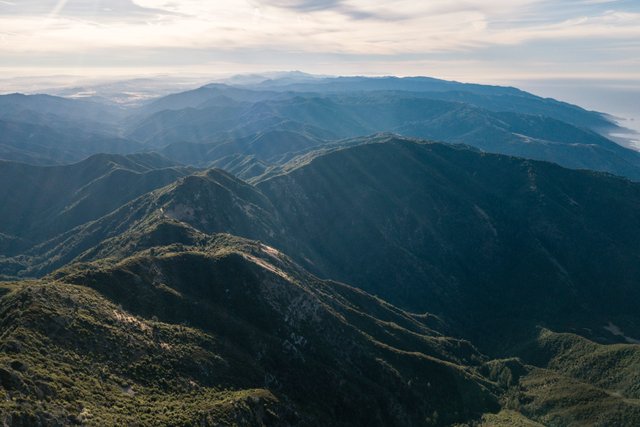 DJI Mavic Pro, 26mm, 1/1250, f/2.2, ISO 100 [3992x2661]
---