Hello everyone
If you are visiting me for the first time, welcome 🙏🏼
This is the second part of My first trekking experience.
In my last post of Chopta Tungnath trek in the majestic Himalayas, I and my group reached Deorital after a tiring trek and camped at the most beautiful Deorital lake, surrounded by snow peaked mountains. You can check out my first post here. Blog #Part1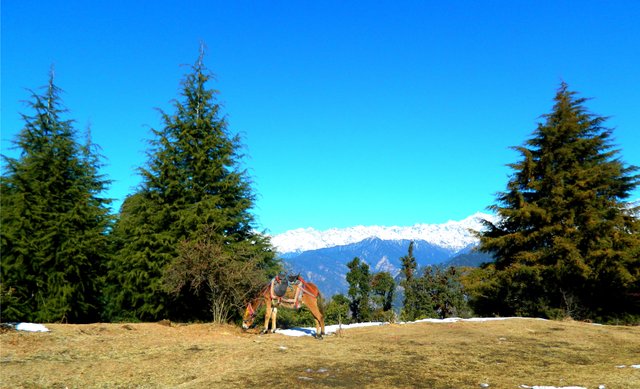 ---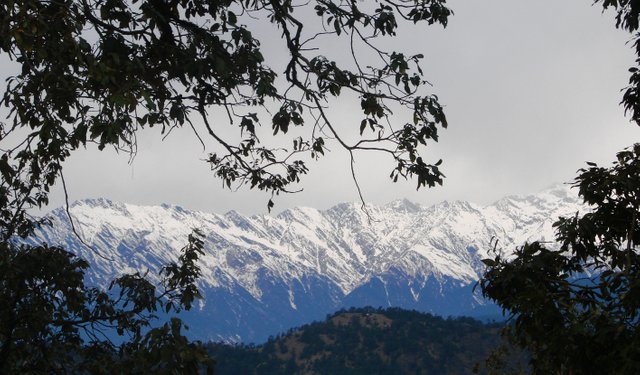 ---
The night at Deorital was exciting as we could hear jackals howling close by who came to the lake in search of water. I hardly slept even though we were assured they won't harm and will not come close. But you don't put your hand inside a tigers mouth just because its tamed, at least not me. Not that daredevil I am!! So I slept all night holding my swiss army knife (hoping it would help), and staying inside the tent even when I really really wanted to go pee.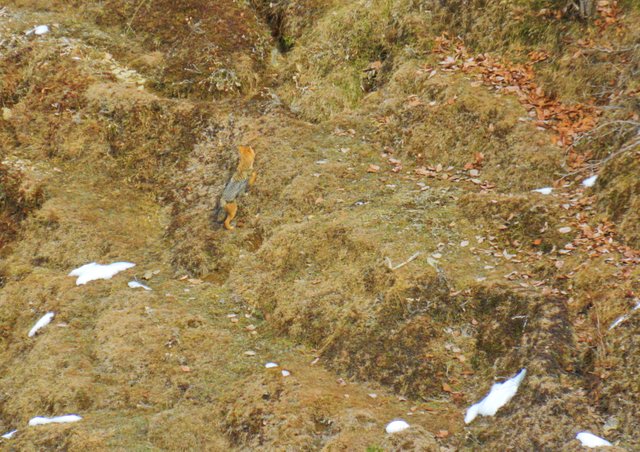 Witnessed a Jackal family
---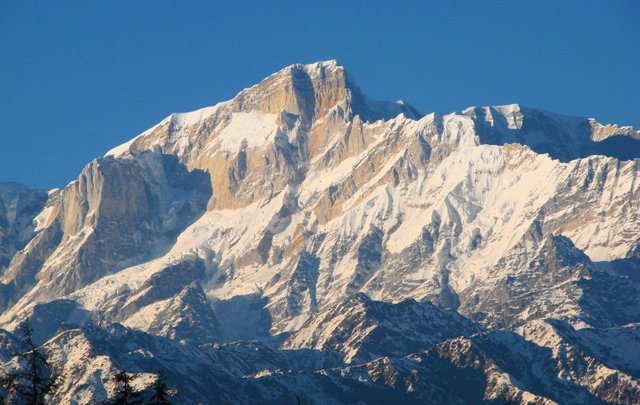 "The lake and the mountains have become my landscape, my real world."- Georges Simenon
---
Next morning I woke up with a cup of tea and a beautiful view. Let me tell you the biggest task in the morning is to do your morning business in snow and when you know there are jackals around, when you see their footprints from the night before, when you have to look for the places out of the sight and the right spot away from water and life and other pooping etiquettes to be followed.. Dreadful!! But after a few treks, you become kind of expert.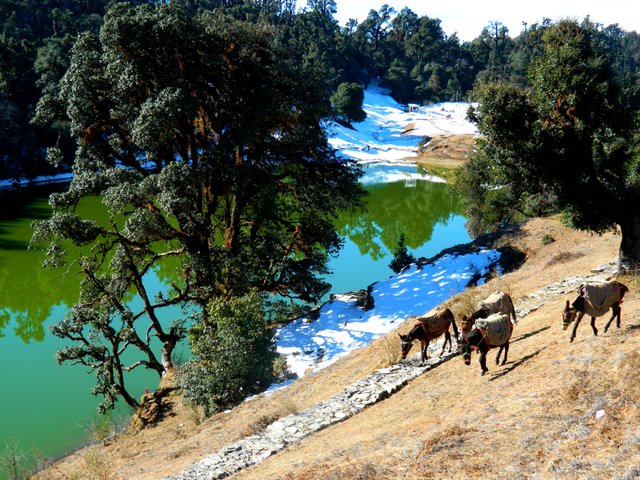 ---
The next day, with the heavy bags on our backs, we left for Duggalbitta which took us about 7 hours. It started as a cakewalk, with beautiful views, spotting forest birds, eating energy bars, taking pictures, singing songs, stopping after every few minutes to catch a breath.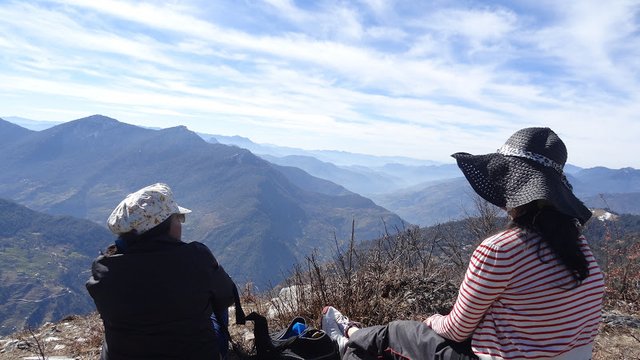 ---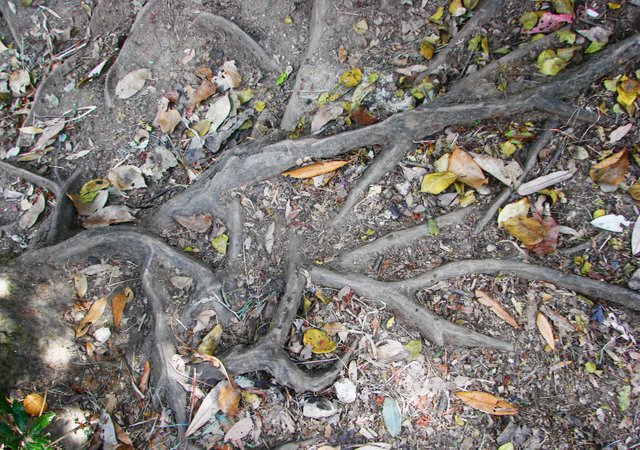 ---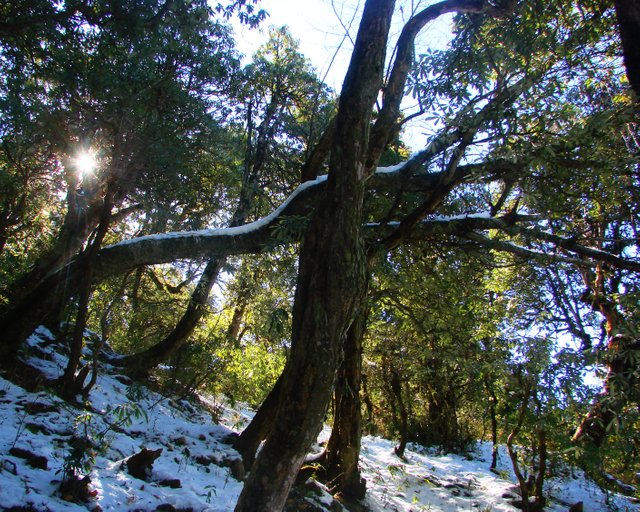 ---
But soon my backpack became uncomfortable and bit tiring, but you cant gain anything without some efforts made... so we kept going, one step after the other and so on...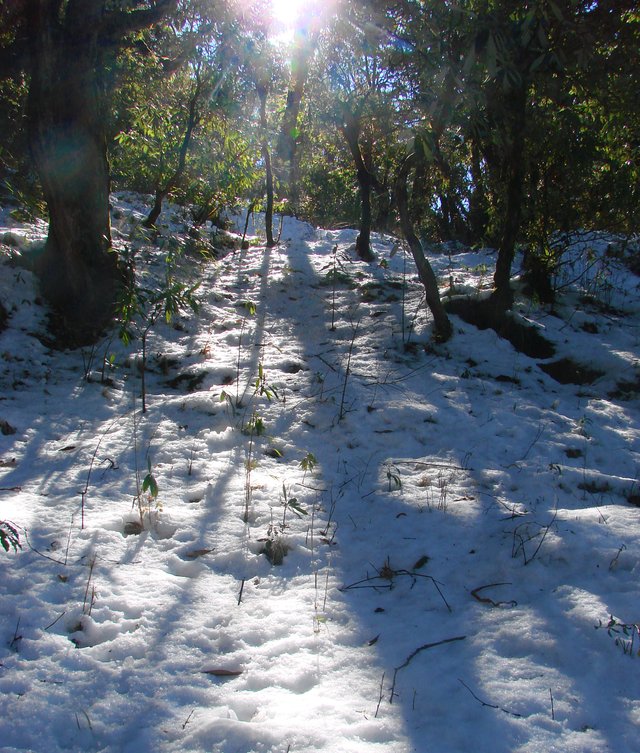 ---
With the slow walks and the mesmerizing views, the journey became pleasant. We passed through the ridges, enchanted forest, village, peaks, plucked oranges on the way and sharing our life stories.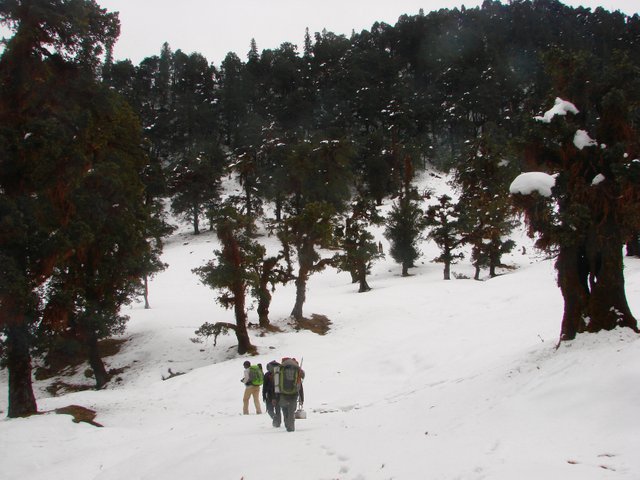 ---
"There's just something beautiful about walking in snow that nobody else has walked on. It makes you believe you're special." — Carol Rifka Brunt
---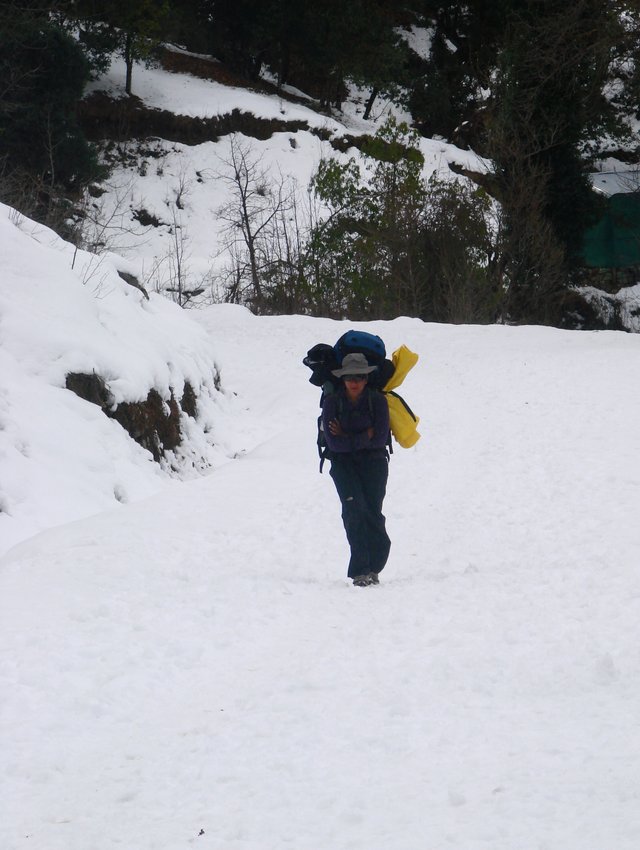 ---
Duggalbitta was like a scene from the movie Frozen. Not a single person around and we had the whole place to ourselves. All the abandoned tea stall, guesthouses, dhabas covered in snow like no one has ever lived here in a long time.
---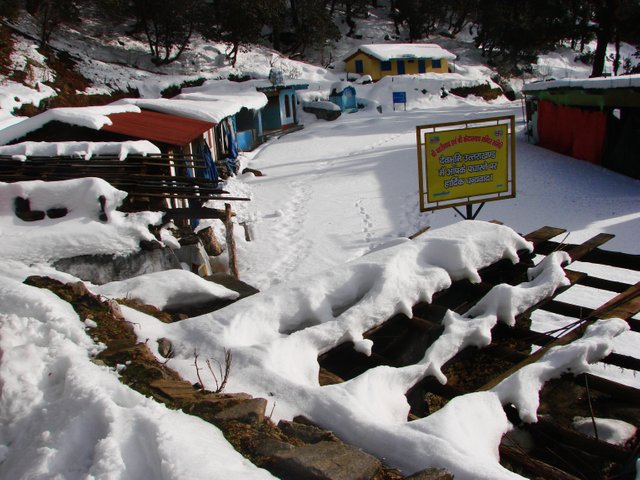 ---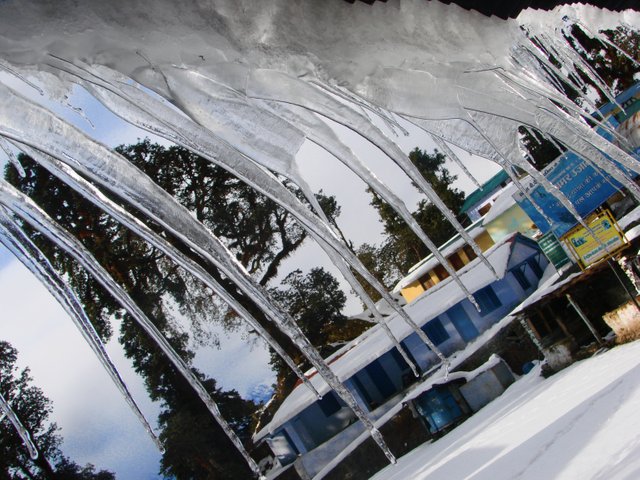 Could it get any better?
---
I couldn't wait to take photographs and explore the place. But soon had to get into more layers, find a warm place realizing how cold it was. All I wanted was a cup of hot steaming tea and to never let this day end.
---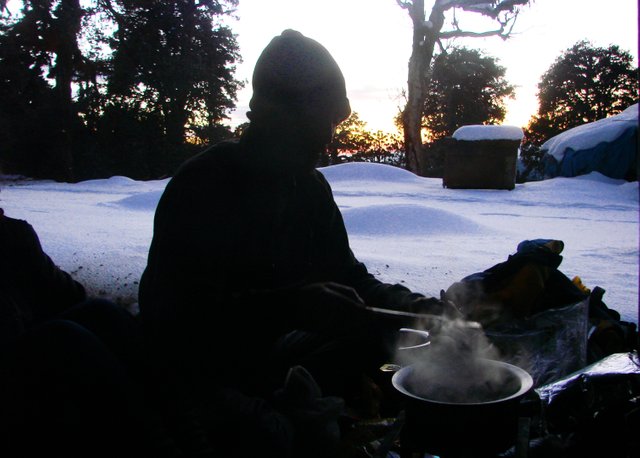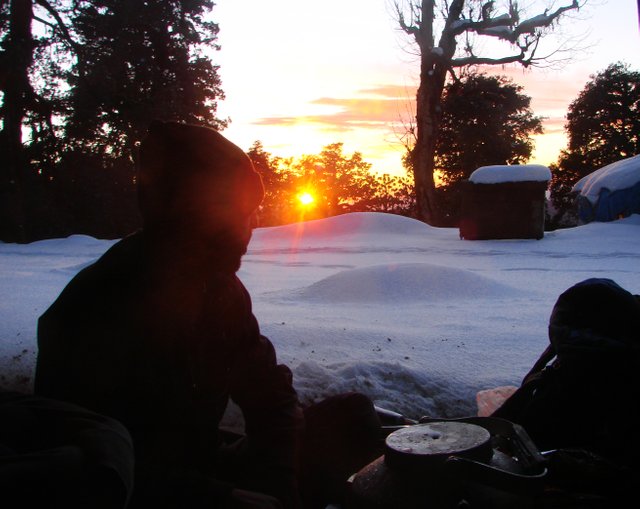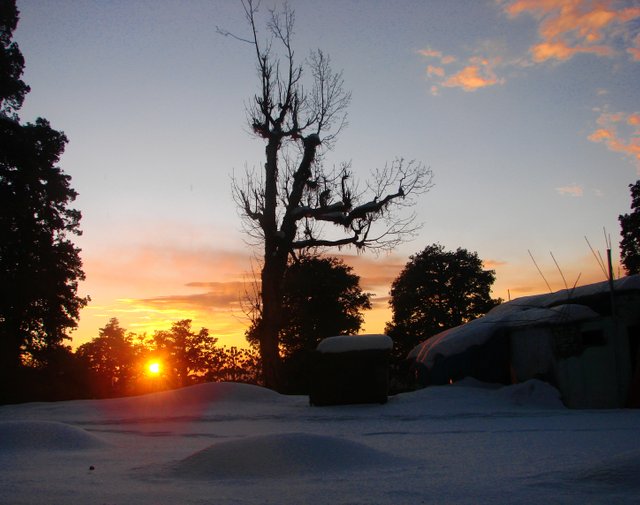 ---
I had never seen a sunset so beautiful, peaceful and colorful. It was surreal. At that moment I wished I had my tools to draw. I fell in love with sunsets all over again.
---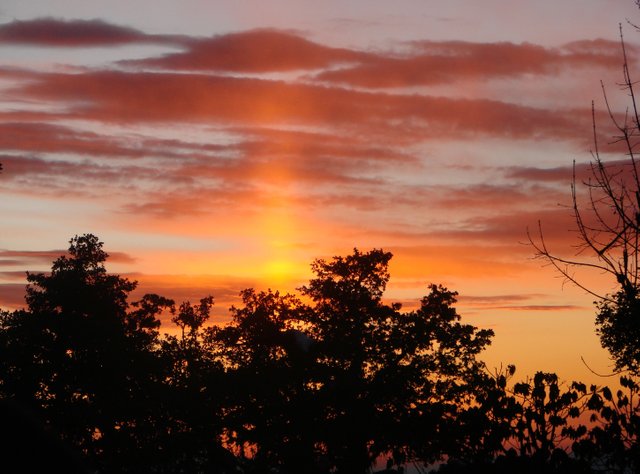 ---
We played a few drinking games like the fuzzy duck by the fire in the bone-chilling evening but of course without any alcohol (though I would have loved a glass of wine), while our snow-filled wet shoes and socks were getting thawed for the next walk.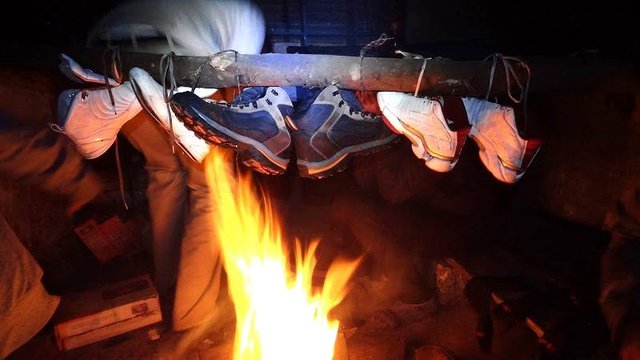 We were all in awe seeing the splendid mountains in its full glory, we pitched our tents over the snow, had our tea and food and took our places next to the roaring bonfire. Nothing was so comforting than the warmth of the fire.
Once it gets dark, there was nothing to do but go to sleep. Even with layers of clothing, uncomfortable bedding, sore muscles and freezing temperature, I slept like a baby.
"When snow falls, nature listens." — Antoinette van Kleef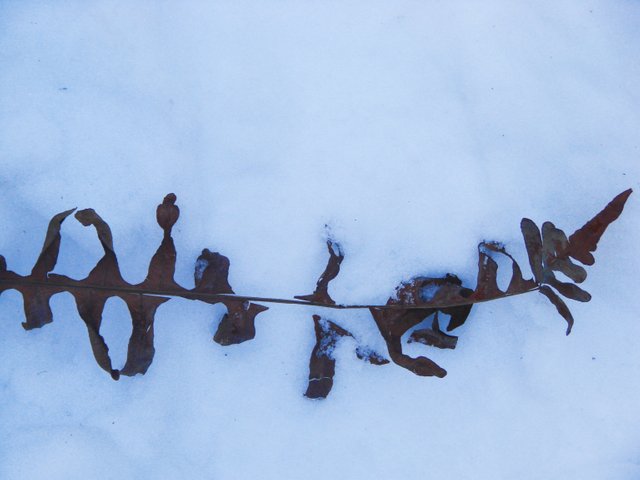 ---
I would be posting soon for the next and last part of my journey- Part-3
SO STAY TUNED ITS GONNA BE AWESOME!!!
I hope you enjoyed reading my post and I am grateful for every Upvote, Resteem, and Comment. Until next time! 😍
---

All photos and content by @itravelarts
Love. Swati ❤️