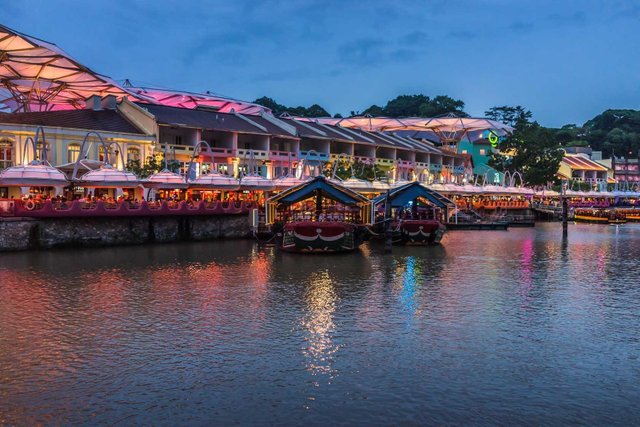 This is Clarke Quay, one of the most vibrant places to visit here in Singapore. At present, this place is packed with restaurants, nightclubs, and the famous reverse bungee which is located at the entrance.
Clarke Quay is also notable for the River Cruise, these are bumboats that will bring you to historic places along the Singapore river.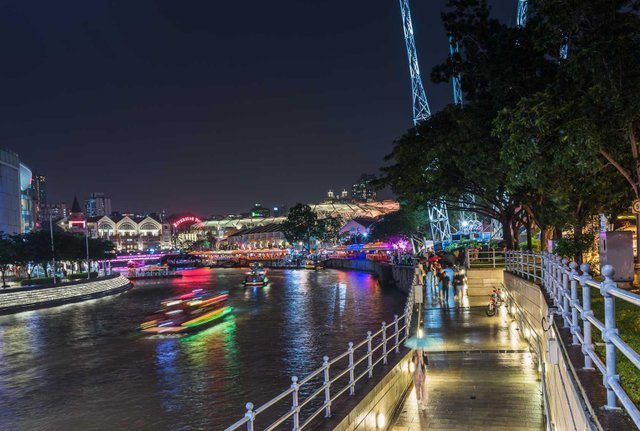 If you happen to visit Singapore anytime soon, this should be on your list if you want to experience good food, night tour, and thrilling attractions.

This set of photos will serve as my 2nd entry to @claudiaz's Harbour / Yacht club photography contest. If you want to participate to this contest, feel free to read it HERE.
Thank you for viewing my post.
Cheers!
@funtraveller

If you want to participate to the new project features, feel free to read it from the link below:
» Introducing the new Photocircle Badges
» What is the Photocircle's Top 10 Contributor's contest? How to participate & earn rewards?
» Introducing Photocircle's new project feature: The Hall of Fame!
---

---
All original photos by author using Sony RX1R with 35mm lens