An image captured by NASA's Mars Reconnaissance Orbiter seems to feature spider-like objects crawling over the surface of Mars. The image, which was clicked on 13 May 2018 and released on Friday, actually shows a unique phenomenon that has little to do with spiders.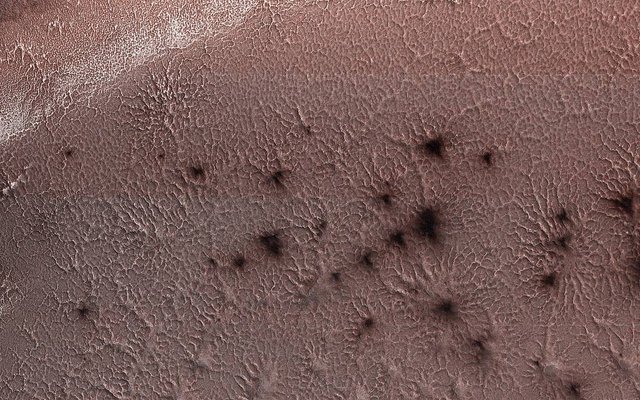 IMAGE COURTESY :- NASA
"The picture shows a carbon dioxide ice cap covering a region on the Red Planet and as the sun returns in the spring, the "spiders" appear to emerge from the landscape."
The phenomenon, is known as "araneiform terrain".