Guess The Witness - Steemdice for Witnesses
Witness voting is an unpopular and boring thing, it seems.
What do they even do?
What most of the do, I have no idea.
But what their server do, you can see in the blockchain.
Every 3 seconds a new block is build.
By one of them.
But by who?
This is calculated by a complex semi random algorithm or magic.
Anyway, it is for a normal person hard to guess, it seems random, but one thing is sure, every minute any Top 20 gets to make one.
But who exactly?
This will be our half random seed for:
Guess The Witness
Make a guess and send 0.002 SBD to @gtw with your guessed witness in memo.
Like this: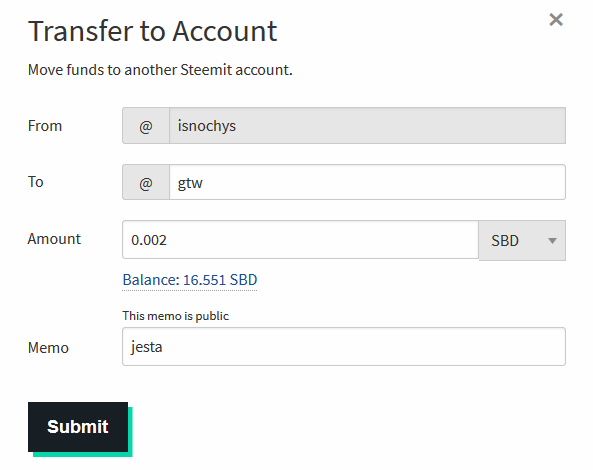 If you are right and the block, that includes your transfer was build by the mentioned witness, you win 0.021 SBD!
I tried it and failed so far:



Here you can find a list of the Top 50 witnesses
Don't send anything but '0.002 SBD'.
No refunds for STEEM or obscure amounts of SBD!
How to rig the game
First, you need a full node.
Then you need to get the witness table for the next minute.
get your ntp up to date.
Everything needs to be synced!
guess any of the top 20, those will show up every minute.
Now you know the exact time your guess will make a block.
3 seconds before this witness makes it, you node has to execute the transfer.
Easy peasy.
You built a $1000 System to drain the @gtw account of some SBD.
Congratulations!
What is the goal?
To create awareness.
Minnows are not interested in Witness voting. Most of them don't even know, what that is.
At least this game helps a bit, to get their attention.
.. I hope ..
Did you know, you can vote for me as witness and get a passive income doing so.