This post has been inspired by a comment I received from @arthuradamson on my post 'Fill Our World with Pure Light!' which also included a very interesting and thought provoking video about 'What is Reality?' which I do recommend you watch, to really understand what I'm talking about in this article.
Crystals and Patterns
Right at the start of this video it talks about crystals being a 'pattern that is periodic' that can spread out infinity in any direction. It then shows how a 3d crystal can project a 2d pattern and this was a 'bingo moment' for me after having seen the checked pattern earlier which instantly reminded me of the black and white checked floors used throughout secret societies.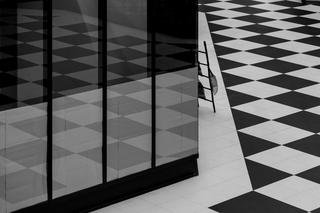 This feels to me like evil is taking Pure energy from 3d crystals and projecting it into 2d patterns and then programming those 2d patterns with evil intentions so Pure energy is being transformed into evil energy - this is WOW!!
Pure and Evil Energy
In previous posts I have talked about Pure being a natural energy that just exists, like the sun just exists and shines light 24/7 without anyone or anything needing to do anything, this just happens, and like gravity on earth just exists regardless of what we all do, think and believe.
Evil on the other hand doesn't not just naturally exist. I first read this powerful information in Power vs Force by Dr David Hawkins, and I've done much discerning on this and asking questions because this knowledge is SO powerful!
If evil does not exist naturally then it is some how transforming Pure energy into evil energy, because physics tells us that
Energy cannot be created or destroyed, it can only change from one form to another.
This means that if we know how evil is transforming Pure energy into evil energy then we can stop this happening and this will take the power away from evil!
Transforming Energy
Going back to the checked floors and the projecting of 3d crystal energy into a 2d pattern, this is one way that evil is transforming Pure to have evil power and knowing this gives us the power to stop it!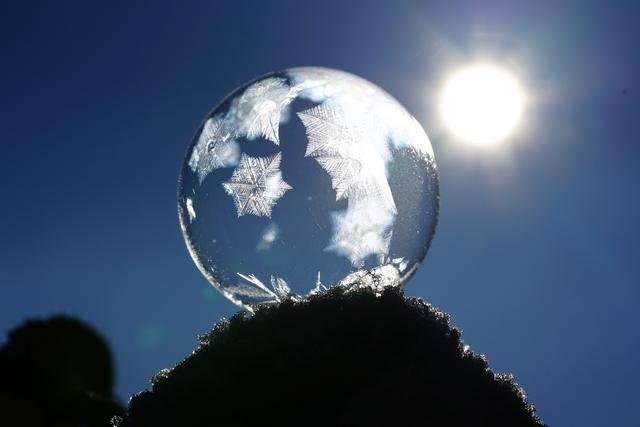 Moving in the video, it says that 'reality is made of information' which is 'created by observation' and this observation needs to be made by something conscious. It then it progresses into an 8d crystal, now this makes my head spin and I cannot quite get 8d, but I have this feeling that there is something important going on here,  so my simple understanding of all of this that there is this super powerful 8d crystal that is being projected down to earth as a 3d crystal because we live in a 3d reality and this super powerful crystal can be programmed by something, but what?
The Highest Power
Now my feelings are on hyper alert, because if this 8d crystal is being programmed by Pure energy then we have Heaven on Earth, literally! YAY! Except we're not living in Heaven on Earth, more like hell on earth for many and depending what you look at, getting worse, or getting better.
So is this 8d crystal being programmed by evil energy and that is why we have all the evil existing here on earth now? 
Also, we are told that Light is more powerful than dark, and when I discern on this what discerns to be most true is this:
Pure Love and Light, where Light is Truth is more powerful than dark or evil.
We therefore need consciousness to be in a dominant energy or choice of Pure Love and Truth for the full Pure Power of Pure to be working for us.
The Power of Intention
Another question I have been asking is what is it that determines whether something has a Pure or evil outcome and the answer to this is intention.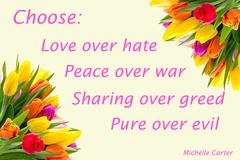 source - original image from pixabay.c0m
If someone is doing something with an evil intention then the result will be evil and the same is true for a Pure or loving intention giving a Pure and loving result.
We can see this clearly in action with money, where money itself is neutral and has no free choice, so the outcome of the use of the money depends on the intention of the person using the money.
Likewise if we go back to the 8d crystal then the outcome of the energy from this crystal will depend on the intention being used on the crystal.
Now if evil have been aware of this for centuries and having been programming this 8d crystal with evil intentions then that would explain why we have so much evil on earth now.
Now that Pure intended people have this knowledge, we can all intend for this crystal and all energy to be used for a Pure intention only.
Using Our Pure Intention
I believe this to be true:
The highest and purest energy that exists intends that Pure Intention is more powerful intention than evil intention.
So:
From this moment onwards, through all that is, Pure energy and intention uses conscious awareness to intend that Pure is more powerful than evil so Pure becomes the most dominant energy on earth, through conscious intention and a new humanity and way of living is created through Pure Conscious Creation.
Please do read these statements a few times and really take in the power in them. This is the information that I was guided to write about in my book Awaken, talking about the power of people using free choice to choose Pure over evil.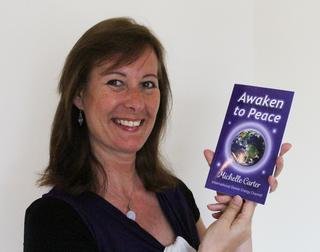 We have the power to create the loving, peaceful world we desire to live in through our intentions.
INTENTIONS ARE WHAT CHOOSE THE OUTCOME
So whilst intentions are not the highest power, they are what directs the highest power and so give the world or reality that we live in.
INTENTIONS GIVE US OUR REALITY
Let's all send out powerful intentions for:
Peace on Earth 
Pure Love, Light and Truth flowing freely as our dominant energy
All energy not having a Pure intention receives Divine Justice now
I believe this information is really powerful and important, which is why I have written this article here on blockchain to always exist.
A big thank you to @arthuradamson for his reply that has brought all this information to me!
To read my other posts - click here
© Copyright Michelle Carter